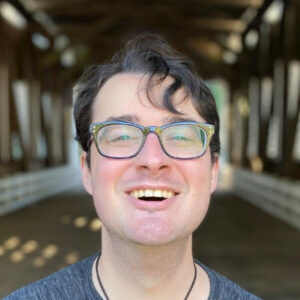 Austin Carroll
Austin Carroll is a freelance writer with a background in ergonomics. He enjoys reviewing and discussing home furniture that's comfortable and supportive for the entire family.
When it comes to interior design, Austin is a minimalist through and through. He appreciates clean lines and solid colors, taking a less-is-more approach in the cozy living space he shares with his partner in western Oregon.
When he's not writing or searching the web for the latest home furniture trends and products, you'll usually find him snuggled up with a book or taking a merry walk at the park across the street from his home. You may also find him at one of the many second-hand stores surrounding his local area. Austin is always on the hunt for a great deal, both for himself and others. If he can recommend a product that's affordable without sacrificing quality, he will.
If you'd like to get in touch with Austin, leave a comment on one of his articles. He loves to talk with readers about all things Home of Cozy.