On the hunt for the best-split king mattresses for your bedtime ZZZs? Look no further— we're here to help you find the best mattress for any sleeper, no matter the sleep position or sleep surface preferences!
But first— let's define what this type of mattress is, for those of you who've only heard of a standard king.
A split king mattress, is, essentially, two twin XL mattresses side by side, offering a great solution for couples with different sleeping preferences.
It's partly having your own personalized sleep space (with two different mattresses to purchase), but still allowing you to share a bed with your loved one. So whether you're a back sleeper and they're a stomach sleeper, whether you need a firm mattress for back pain and they need a more contouring one, you can both have it all.
But amongst this "best of both worlds," there are a ton of split king adjustable beds to choose from, from memory foam mattresses to tempur-pedic to hybrid mattresses to everything in between. How in the world can anyone know which one to choose?
Don't lose sleep over it! We delved into the best king-size mattress options so you can get the best one for your sleepy needs.
Best Split King Mattresses
Brand
Best For
1

Editor's Choice

Overall
Shop Now
2

Value
Shop Now
3

Side Sleepers
Shop Now
4

Cooling
Shop Now
5

Luxury
Shop Now
6

Organic
Shop Now
7

Plus Size
Shop Now
8

Firm
Shop Now
9

Budget
Shop Now
1
Editor's Choice
2
3
4
5
6
7
8
9
Size and Compatibility
But before we get into the details, let's go over some things to look out for, like size and compatibility. Prior to getting into the weeds of your split king-size mattress-finding journey, measure your adjustable bed frame or foundation can actually fit what you're looking for, to ensure compatibility with a split king mattress.
Remember, a split king setup is typically made up of two twin XL mattresses. No one wants to experience that "Oops, it doesn't fit!" moment, so make sure your measurements are accurate. Plus, once you've done the measurements, you'll easily have the sizing for your fitted sheets, headboard, and any other bed accessories that you'll need to complement your new cozy mattress.
Comfort and Support
Your mattress should cater to your personal preference – whether it's soft and plushy or firm and supportive. And what makes a split king mattress even better is that you and your partner don't have to compromise needs, even if they need a firm feel and you want more cushioning. You can have different firmness levels, but still share the same bed!
Motion Isolation
A mattress with excellent motion isolation (especially when a split king-size bed) will minimize sleep disturbances by isolating movements to one side of the bed. No more waking up in the middle of the night when your partner turns or tosses— this mattress' conforming ability can allow you to bask in high-quality snoozes all night long.
Material and Construction
The materials used in a mattress can greatly influence its comfort, support, and durability. Memory foam, latex, innerspring, hybrid; each has its pros and cons, based on your unique needs, adherence to sustainable materials, and mattress feels, so you'll need to do your due diligence to make sure your new mattress meets your needs.
Edge Support
Nobody likes that feeling of rolling off the edge of the bed, right? A mattress with excellent edge support enhances stability, prevents sagging, and expands your usable sleep space so you and your sleep partner can sleep peacefully. Plus, if you love lounging, reading, or working on the edge of your bed, you won't have to worry about things rolling off!
Temperature Regulation
Some like it hot; others prefer it cool. If you or your partner are in the latter camp, look for mattresses with cooling technologies like gel-infused foam or other breathable materials, which can help regulate your body temperature and keep those night sweats at bay.
Trial Period and Warranty
Investing in a split king mattress can be a big decision, which is why it's essential to opt for a brand that offers a trial period and warranty that's worth trusting.
Take a look at the sleep trial option, and whether they have a multi-night trial if your new mattress doesn't meet your expectations. (We'll be listing this information for you below to save you time!)
Customer Reviews
There's no better way to get some insight into a product than by reading reviews from other, real customers. Seek out reviews from people like you— particularly, couples who have different sleeping styles— so you can see how the split king mattress performs in real-life sleeping situations.
Brand Reputation
A reputable brand is often synonymous with quality and durability, so do a little bit of detective work and research the brand's customer service and after-sales support. A good brand will have your back (literally and figuratively) if anything goes wrong with your mattress, like offering several years warranty (or even a lifetime warranty!) and having a strong reputation amongst your friends and family.
Price
Finding the best-split king mattress doesn't mean you have to break the bank! Have a budget, and find a mattress that offers your dream features without breaking it.
Eco-Friendliness
For environmentally-conscious sleepers, there are mattresses made from organic or eco-friendly materials like organic cotton, or organic latex mattresses, which let you sleep comfortably without off-gassing or more environmental strain that's needed.
Additional Accessories
Some mattresses come with handy accessories like adjustable bases, sheet sets, under-bed drawers, pillows, mattress toppers, and even extra delivery options like white glove delivery.
Weight Consideration
Last but certainly not least, if there's a significant weight difference between you and your sleep partner, you'll need to consider a mattress that can adequately support both body types, whether that means different pressure points, pocketed coils, or ensuring your mattress has the proper support for motion transfer.
Our Top Picks for Best Split King Mattress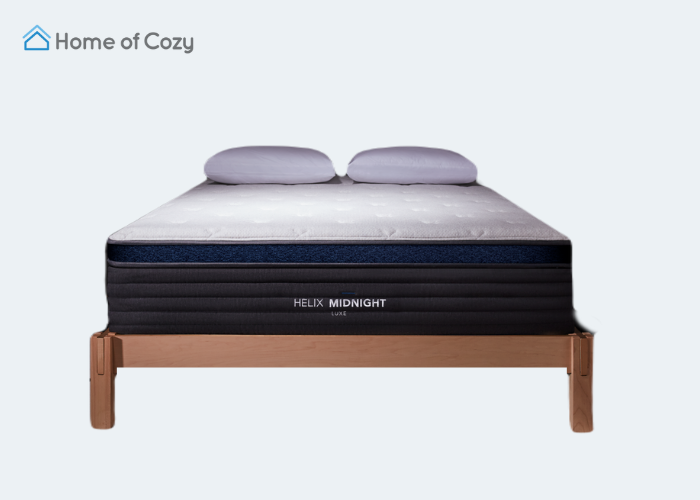 Price Range: $2,299-$2,873.80
Mattress Type: Memory Foam
Firmness: Medium
Trial Length: 100 nights
Warranty: 10-15 years
What I Loved
Enhanced lumbar support, and designed specifically for side sleepers and toss-and-turners
Option for GlacioTex cooling cover for hot sleepers
Free dream pillow set included with your purchase!
Made in the USA (Arizona factory)
Free shipping
CertiPUR-US and GREENGUARD Guard Certified with no fiberglass; less toxic than other mattresses
What I Didn't Love
Many mattress owners say this mattress is too hot
If you do run hot, the GlacioTex Cooling Cover is an added price; it's not included in the mattress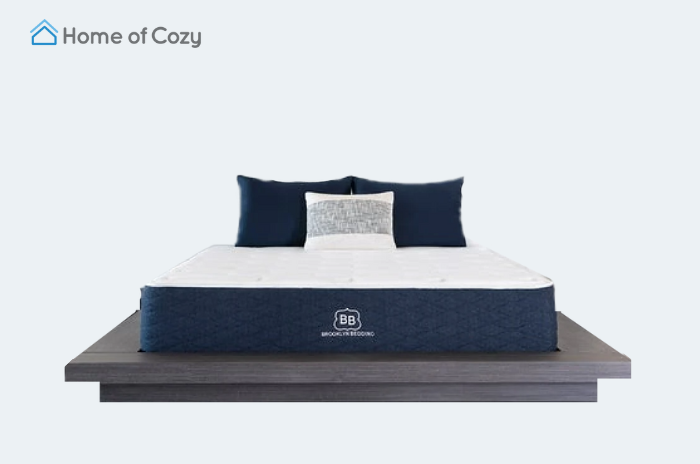 Price Range: $624-$832
Mattress Type: Hybrid (Memory Foam and Coil)
Firmness: Soft, Medium, or Firm
Trial Length: 120 nights
Warranty: 10 years
What I Loved
Bed-in-a-box delivery means you get easily get your mattress shipped to your home for easy set-up!
Supreme Response Comfort Foam and coils help equally support and stay soft
An affordable option for those who can't break the bank with their new bed
What I Didn't Love
This mattress doesn't seem as sustainable as others like the Birch Natural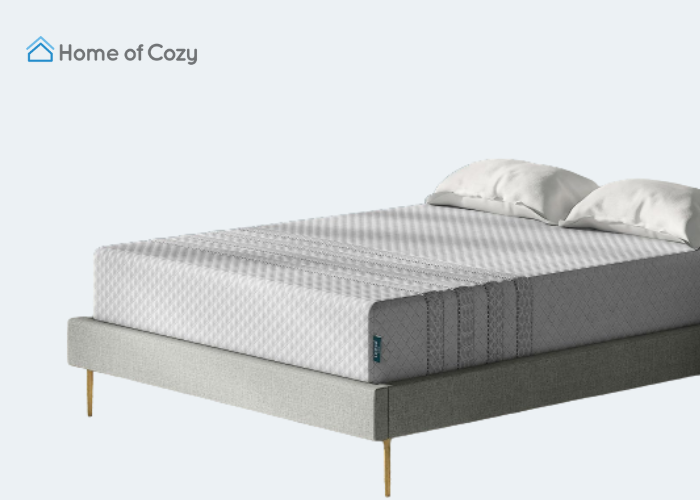 Price range: $1,199-$2,299
Mattress type: Hybrid (Pocket Spring and Memory Foam)
Firmness: Medium-Firm (5-7)
Trial Length: 100 nights (if you don't have access to a store)
Warranty: 10 years
What I Loved
Lots-a-layers! Memory foam, ventilated foam, and a breathable cover on top to make all the cozy and still have airflow
It also includes pocket springs, which help with a firmer feel to support lower back pain and pressure relief
2 free pillows with your mattress!
What I Didn't Love
Many customers say the firmness level is firmer than the medium-firm level stated on the site
You're not guaranteed to be able to try your mattress out in person; the only places you might find one are West Elm and Pottery Barn (but only if you live nearby!)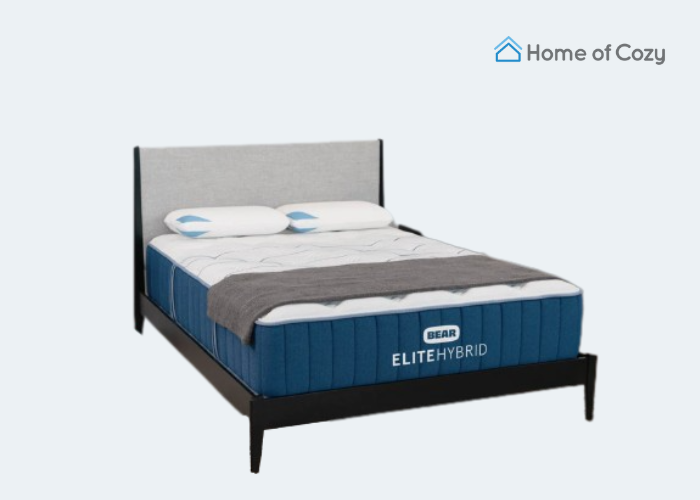 Price range: $2,496-$3,565
Mattress type: Hybrid (Memory Foam and Spring)
Firmness: Soft, Medium, and Firm
Trial Length: 120 nights
Warranty: Lifetime
What I Loved
4 different comfort levels to choose from soft, medium, and firm
This mattress has multiple environmental accolades and certifications, including having CertiPUR-US Certified Foam, being GREENGUARD certified, having a fiberglass-free fire barrier, and having Sleep Recovery Technology made from natural minerals instead of synthetic ones
Copper-infused Memory Foam gives the sleeper a soft comfort layer while also having a cooling feeling
What I Didn't Love
Many people say the medium firm actually feels much softer than expected
Although it claims to have cooling properties, some say that they're still hot at night when sleeping on it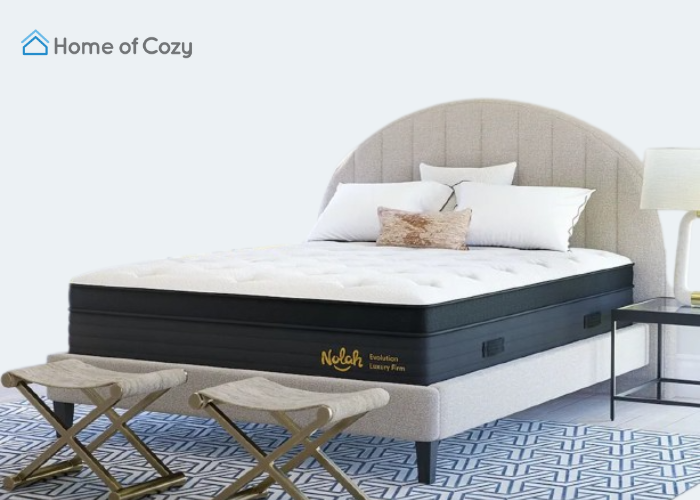 Price range: $1,749-$2,499
Mattress type: Hybrid (Memory Foam and Coil)
Firmness: Plush, Luxury Firm, or Firm
Trial Length: 120 nights
Warranty: Lifetime
What I Loved
Cooling quilted Euro Topping means there's an additional cooling layer
Flexibility can be used on multiple different bed frame types: slatted, foundation, or an adjustable bed
Its simple bed-in-a-box setup makes it super easy to set up on your own, right at home
What I Didn't Love
If you don't like the mattress, you'll have to pay $99 for a mattress pickup
Even if you want, you're required to spend 30 nights on your mattress before returning it but before the 120-night trial expires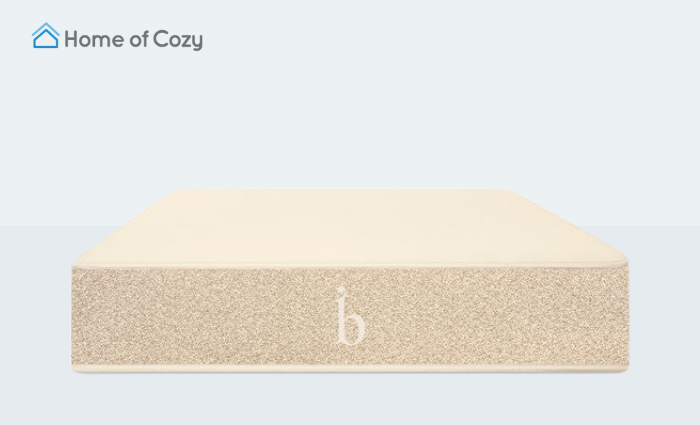 Price range: $1,999-$2,498.80
Mattress type: Natural latex (no foam!)
Firmness: Medium-Firm
Trial Length: 100 nights
Warranty: 25 years
What I Loved
Assembled right in America
GREENGUARD Gold, and GOTS Certified, no foam, which creates toxic off-gassing in your home (instead, the cover is organic cotton, with birch wool, natural latex, and individually-wrapped coils); this is good for the environment and good for your home!
Options for in-home setup if you need some extra support getting it bedtime-ready
What I Didn't Love
Some say this mattress is too soft for their liking, causing lower back pain and pressure point discomfort and creating an imprint on their bodies even if they weigh under 150 pounds
Being a more natural mattress, Birch Natural is on the pricier side compared to the other mattresses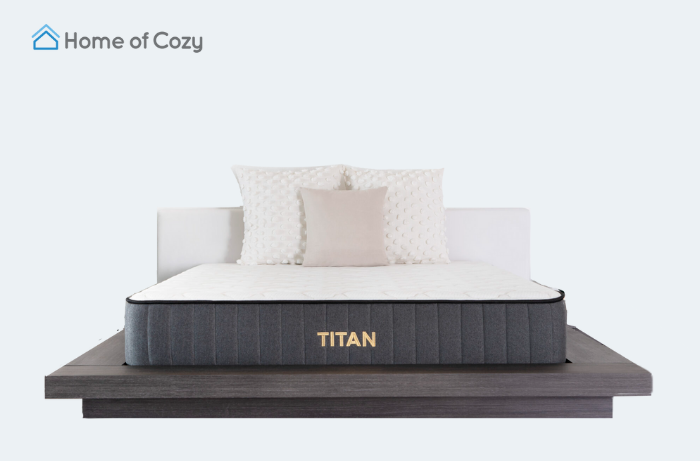 Price range: $599.30-$799
Mattress type: Foam (Gel Foam and Tital Flex Foam)
Firmness: Firm
Trial Length: 120 nights
Warranty: 10 years
What I Loved
Thick and supportive: quilted, memory foam for contouring, pressure point relief, and coils for motion isolation all in an 11-inch mattress, perfect to support a lot of weight and for back and stomach sleepers
The cooling cover is made from GlacioTex™️ helps plus-sized sleepers who suffer from sleeping on the warmer side
Simple bed-in-a-box delivery for simple delivery and set-up!
What I Didn't Love
Only available in select showrooms that might not be in your area— so we can't guarantee that it'll be available for you to try out before ordering
You have to wait at least 30 days before returning your mattress if you don't like it, and your trial for your mattress is only applicable for one customer per calendar year, which would be difficult if you wanted to try a few different mattresses and firmness types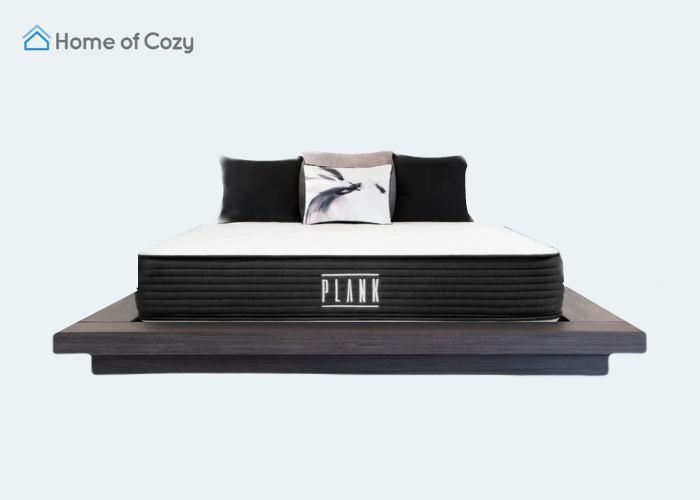 Price range: $636.80-$849
Mattress type: Foam
Firmness: Firm-Extra Firm
Trial Length: 120 nights
Warranty: 10 years
What I Loved
Easy bed-in-a-box delivery so you can get it set up quickly and easily!
To change the firmness, all you have to do is flip your mattress! On one side, you'll find a 0.75 quilted top layer, and on the other side, you'll find a 2" TitanFlex™️ layer for a firmer sleep
Endorsed by the American Chiropractic Association (ACA): Through a 3-month study, they found that the mattress reduced back pain and spine stress, and improved lumbar support!
If you're a hot sleeper, you'll have the option to purchase a GlacioTex™️ cooling cover option allows you to add more cooling elements to your bed
What I Didn't Love
Some say that this mattress doesn't feel as firm as was marketed
The GlacioTex™️ cooling cover isn't included in the mattress— you'll have to purchase it separately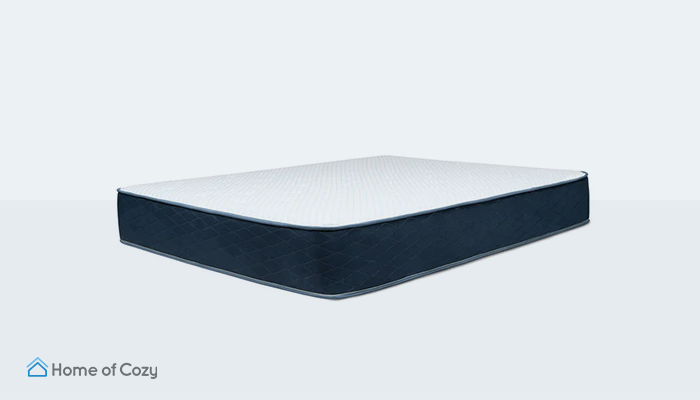 Price range: $261.75-$349
Mattress type: Memory Foam (Gel Swirl)
Firmness: Soft-Firm (customizable based on the mattress height)
Trial Length: 120 nights
Warranty: 10 years
What I Loved
Free shipping and free returns— it's totally risk-free to purchase, especially if you're hesitant about whether it'll work for your room
Available in a few different models: 6″, 8″, 10″, 12″ and 14″ models
Has an environmentally-friendly Nano Stain Terminator to protect it against spills while also being environmentally-friendly
What I Didn't Love
Many say that the medium-firm is extremely firm— they find that the mattress is, in general, much firmer than they expect
Of course, all of these mattresses can be enhanced with almost anything you want— a pillow top, your favorite split king sheets, a new bed base, or an all-form mattress topper— to make your sleepy time the best it can be. Come nighttime, what matters is whether you and your partner have everything you need to get well-rested during the night so you can feel energized during the day! We hope you got everything you needed from this mattress for the best split king mattresses, but if you're on the hunt for even more, check out our Favorite Mattresses of 2023 for a bird's eye view of the best mattresses this year!