If your mattress is too soft, too firm, caved in, or uneven, then it's only a matter of time before you start waking up in pain.
One of the most common sleep pain trouble spots is the hips.
Your hips connect your lower and upper bodies, forming the pivot point for the largest bends and curves you form as you settle into a comfortable sleeping position. Your hips are also the area where your body presses down hardest on your bed.
If your bed is giving you hip pain, you don't necessarily need a new mattress. A mattress topper may provide a simpler and more affordable solution that brings the much-needed pain relief you're seeking.
In the sections below, we'll offer a quick primer on shopping for a mattress topper that can address your sleep-related hip pain. Then, we'll present Home of Cozy's top picks for 2023's best mattress toppers for hip pain.
What Is a Mattress Topper?
A mattress topper is a layer of material placed atop a mattress in order to make the sleep surface more comfortable. Toppers may also be used to make the surface of a bed more even and supportive if the mattress is old and suffering from wear and tear.
Mattress toppers are different from mattress protectors and mattress pads, which are thinner and designed mainly to protect a mattress, rather than improve its feel.
Can a Mattress Topper Help With Hip Pain?
Sleep-related hip pain can occur due to a sagging mattress that doesn't support proper spinal alignment. Lying on your back or your stomach, your hips exert substantial pressure on your mattress. If the mattress caves in under that pressure, then your spine will be uncomfortably dipped around your lower back. This may result in hip pain and lower back pain.
Hip pain also affects side sleepers. If a mattress is too firm, then the skin, muscles, and bones around the hips don't receive proper cushioning, resulting in aches and pains around the pelvis, glutes, and the base of the spine.
Mattress toppers can address hip pain issues related to all sleep styles. If your mattress is too firm, a topper can soften it up to provide pressure point relief. If your mattress is uneven or unsupportive, then a topper can help create a more balanced and stable surface that supports the hips and keeps the spine in proper alignment.
Shopping for a Topper: Factors to Consider
Firmness
High-quality mattresses provide a pleasant balance of comfort and support. However, a bed's "ideal" firmness is entirely a matter of personal preference and physical requirements.
Side sleepers and light-bodied individuals tend to (with exceptions) prefer softer mattresses that offer plenty of pressure relief around the hips.
Heavy-bodied folks along with stomach sleepers and back sleepers often prefer a firmer surface that prevents sinking and promotes proper spinal alignment.
To help shoppers find what they're looking for, most mattress brands assign firmness ratings to their products, based on the following unofficial 1-10 scale:
1/10 indicates a super soft mattress that allows deep sinking
10/10 indicates extreme firmness that permits virtually no sinking or contouring
6.5/10 is the industry standard for a medium-firm mattress
Firmness ratings aren't used for mattress toppers. But, you can expect a topper to reduce your existing mattress's firmness by around one or two points, e.g., turning a rigid 9/10 firmness into a more medium-firm 7.5/10.
Thickness
Most mattress toppers are 1.5"–3" thick.
Thicker toppers provide extra support for thin or worn-out mattresses. Thicker designs may also make a more significant difference in softening up a firm mattress.
Meanwhile, thinner toppers are ideal for making a moderate adjustment to a mattress that just needs a slight tweak.
Note that the difference between a "thick" topper and a "thin" topper is only 1.5", whereas mattress construction varies much more widely. Mattresses may be as thin as 8" or as thick as 14".
Materials
Many mattress toppers are made from memory foam or high-density poly foam. Other materials that are sometimes used include latex, microfiber, gel, feathers, wool, cotton, polyester, and bamboo.
Breathability
Foam is comfy but has the unfortunate downside of trapping heat.
To prevent overheating, some mattress topper manufacturers use breathable cotton covers. Others use copper-infused, graphite-infused, or gel-infused memory foams that conduct body heat away from the mattress to help maintain a more temperature-neutral sleep surface.
Our Top Picks for Hip Pain Mattress Toppers
Brand
Best For
1

Editor's Choice

Overall
Shop Now
2

Side Sleepers
Shop Now
3

Memory Foam
Shop Now
4

Organic Materials
Shop Now
5

Combination Sleepers
Shop Now
6

Budget
Shop Now
1
Editor's Choice
2
3
4
Best For:
Organic Materials
5
Best For:
Combination Sleepers
6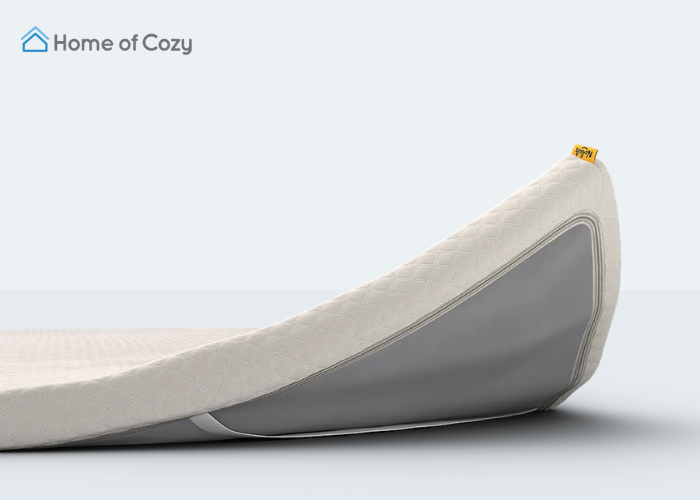 Best For: Overall
Price: $249–$399
Warranty: 10 years
Material: AirFoam™️
Thickness: 2"
What I Loved About This Nolah Mattress Topper
Made from Nolah's proprietary AirFoam™️, the Nolah Mattress Topper is affordable, super comfy, and offers a few impressive performance advantages.
First of all, this is one of the few toppers that comes with high-quality elastic bands to help hold it in place. Secondly, the topper comes in a thin cotton cover that can be removed and washed. That's a major benefit if you place a high priority on maintaining a hygienic sleep surface that's protected against dust mites and allergens.
As for improving your sleep surface, Nolah's AirFoam is a highly responsive material. That means that the topper provides a gentle upward pressure but contours significantly under your body weight. You'll experience major pressure relief and cushioning around the hips and other pressure point areas.
Finally, AirFoam is made without the heat-trapping chemicals that lead to overheating in memory foam. If you tend to sleep hot on your current mattress, the Nolah Mattress Topper might improve your bed's temperature regulation and eliminate those unpleasant sweaty nights.
What I Didn't Love
The feel of AirFoam is slightly different from memory foam, which offers a deeper degree of compression that some sleepers love. If you're looking for a more significant cushioning upgrade, you might prefer a topper that's either thicker or made from traditional memory foam.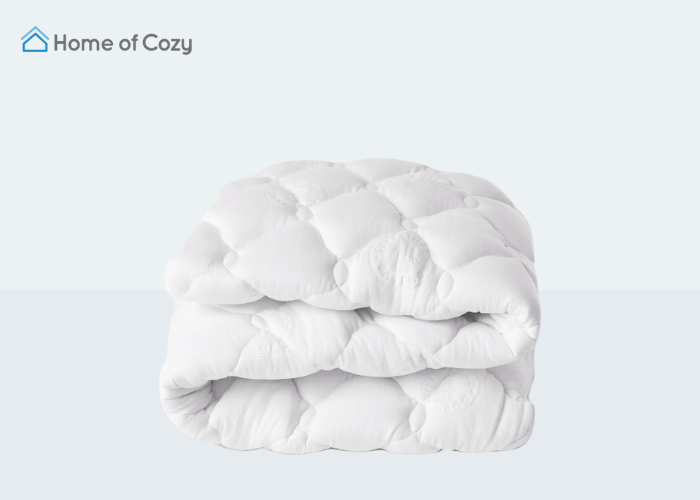 Best For: Side Sleepers
Price: $95.20–$135.20
Warranty: 1 year
Material: Polyester and Bamboo viscose
Thickness: 1.5"
What I Loved About This Helix Mattress Topper
With a height of 1.5", the Helix Plush Mattress Topper is the thinnest design featured in this top-5 list. However, it's dense and soft, offering just as much of a comfort upgrade as the thicker models.
If you want to improve your mattress without adding too much bulk, this is a great option. In particular, the Helix Topper's plush feel is ideal for side sleepers who need extra cushioning around the hips for comfort and pain relief.
Made from polyester and bamboo-derived viscose, this topper is breathable, hypoallergenic, and machine washable. It's also wrapped in a cover skirt that has four deep corners that can be tucked under your mattress to prevent sliding.
What I Didn't Love
The Helix Plush Mattress Topper is perfect for improving the comfort of a mattress that's in good condition but needs a plush finishing touch. If your mattress is uneven or needs a more significant adjustment, then I would recommend using a thicker topper.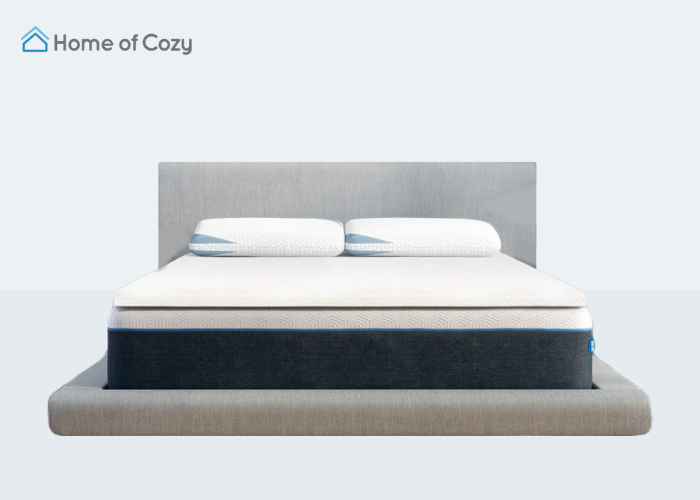 Best For: Memory Foam Construction
Price: $160–$322
Warranty: 3 years
Material: Memory Foam
Thickness: 3"
What I Loved About This Bear Mattress Topper
The 3" Bear Mattress Topper is the thickest model that we've included in this list. Thick toppers are advisable for improving a mattress that's much too firm or significantly worn out and uneven.
This topper is made from plush, pressure-relieving memory foam that provides substantial cushioning. I would recommend this model for side sleepers who are dealing with hip pain due to a too-firm mattress. If you need a significant comfort boost, the Bear Pro Topper might be your ideal solution.
What I Didn't Love
If your mattress is already fairly tall (12" and up), then adding three more inches of material might make your sleep surface awkwardly high. Additionally, note that the Bear Pro Topper offers a significant comfort boost. If what you're looking for is more of a slight tweak, then the right mattress topper for your needs is likely thinner or firmer.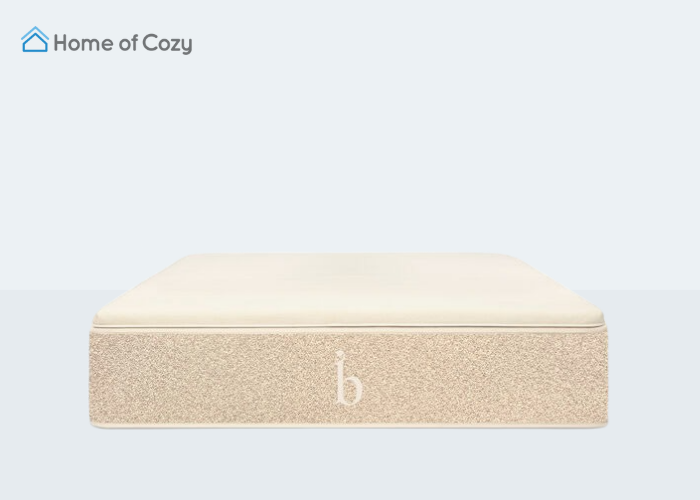 Best For: Natural and organic materials
Price: $287.20–$535.20
Warranty: 10 years
Material: Latex, Cotton, and Wool
Thickness: 2"
What I Loved About This Birch Mattress Topper
Birch by Helix is a bedding brand that emphasizes the use of clean, organic, responsibly sourced materials. The Birch Plush Organic Mattress Topper is made from natural Talalay latex, wool from free-range New Zealand sheep, and an organic cotton cover. The product's certifications include GREENGUARD Gold and the Global Organic Textile Standard (GOTS) certification.
The use of latex helps this topper stand out. Latex is often used in luxury mattresses but it's less common in toppers. However, Birch likes to go the extra mile.
The feel of latex, even in just 2" of material, provides a heavenly sleep surface that conforms like foam but offers more support and durability. Latex also permits more airflow than memory foam, helping you keep cool and comfy while you snooze.
What I Didn't Love
This latex mattress topper is the priciest product in our top-5 list, with queen and king sizes costing over $400. If budget is your top priority, then I recommend the Helix Plush Mattress Topper or the Bear Pro Topper (see above).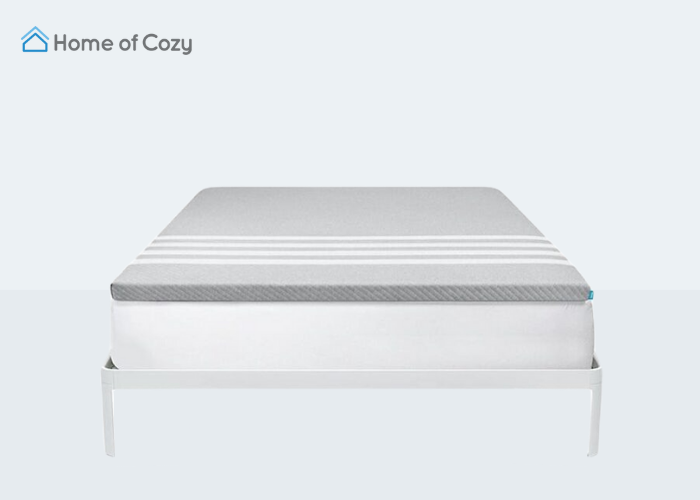 Best For: Combination Sleepers
Price: $169–$305
Warranty: 1 year
Material: Foam
Thickness: 2"
What I Loved About This Leesa Mattress Topper
The Leesa Mattress Topper is made from Leesa's proprietary memory foam. The material is buoyant and responsive, providing a groovy mix of support, comfort, and bounce. This medium-firm mattress topper feels great in all sleep positions, with enough stiffness for back and tummy sleepers along with cozy pressure relief for side sleepers.
This topper also features a convenient washable cover. The cover zippers up to seal in the topper and can be easily removed for machine washing.
What I Didn't Love
If you weigh over 250 pounds, the Leesa Mattress Topper might be too soft for you. Leesa's fluffy and responsive foam feels great in all sleep positions but may not offer sufficient firmness or support for heavy-bodied sleepers.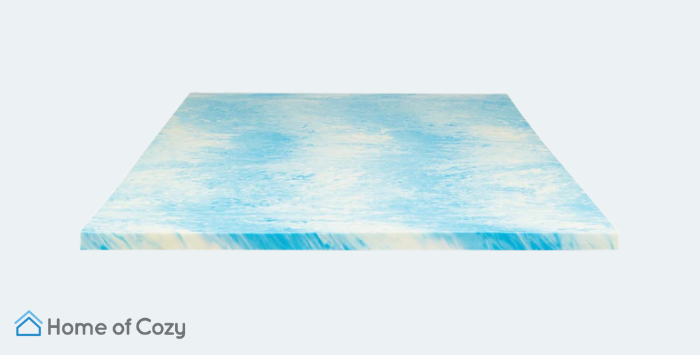 Best For: Budget Option
Price: $89.25–$149.25
Warranty: 3 Years
Material: Foam
Thickness: Available in 2" or 3" options
What I Loved About This Brooklyn Bedding Topper
If your hip area is sore from a lack of pressure relief, consider Brooklyn Bedding's 2.5-lb Gel Swirl Memory Foam Topper, available in 2" or 3" thickness options. Made with plush and responsive gel-infused memory foam, this topper makes any mattress significantly softer and cozier. The comfort boost is significant, especially with the 3" option. I recommend this topper for any side sleeper who isn't getting sufficient contouring around their hips and shoulders.

The cooling gel swirl helps to conduct heat away from the foam to provide a more temperature-neutral sleep surface. The materials are CertiPUR-US certified, made without heavy metals, ozone depleters, or other harmful chemicals.
This high-quality topper also happens to be quite affordable, with a queen size costing just over $100.
What I Didn't Love
Unlike the other toppers featured in this guide, the Gel Swirl Memory Foam Topper doesn't come with any sort of cover. If you want to preserve it, you'll need to add a separate cover or pad between the topper and your sheets.
Upgrade Your Bed for a Comfy and Healthy Night's Sleep
A high-quality mattress topper is an economical way to improve the feel and durability of your bed. However, if you decide that your current mattress is a lost cause, then start your new mattress search off right with Home of Cozy's list of the Best Mattresses of 2023.