Flexsteel vs. La-Z-Boy: Comparing Price, Quality, & Service
Flexsteel and La-Z-Boy are both well known companies, widely recognized for their recliners. However, they both also offer a wide variety of other furniture items, including sofas. Both are large scale manufacturers that sell both through retail distributors with the exception that La-Z-Boy also sells direct-to-consumer.
Price Range:
$699 to $3299
$699 to $2999
Product Range:
Flexsteel offers a large variety of sofas as well as other household furnishings.
La-Z-Boy offers a wide variety of sofas as well as other household furnishings.
Ease of Ordering & Shipping:
Flexsteel furnishings are sold entirely through retailers, so shipping time and prices will vary based on the retailer you choose.

Flexsteel does offer a one-year limited warranty for many of the internal, foundational pieces of their furniture.

Again, as Flexsteel is sold through retailers, your delivery, setup, and return options will also vary based on the retailer.
La-Z-Boy shipping takes 8-10 weeks but will vary based on location and local retailers. Delivery costs between $105-$183 depending on location.

La-Z-Boy offers limited warranties based on material or manufacturing defects only and is only responsible for labor fees.

La-Z-Boy does not accept returns but will allow an equivalent exchange within 3 days of receiving the item as long as the item is in new condition.
Quality of Service Delivery:
Flexsteel is very well known for its quality craftsmanship and the durability of its designs.

However, the uncertainty that comes with relying on a third-party retailer for shipping, delivery, and returns might turn off some customers. Our advice: find a reputable retailer with flexible delivery and return policies.
La-Z-Boy is known for having the most durable, well-made chairs, sofas, and recliners.

However, they don't offer free shipping, returns, or trials and are very strict with their warranties. That might not be desirable to some customers.
The Best Overall Sofas of 2023
To help you find the best deep seat sofa, I tested individual models from over 23 different brands. These are the best new sofas with extra deep seats that balance the best in design, price, sustainability, and durability.
---
About Flexsteel
Flexsteel dates back to 1893 when the Rolph & Ball Furniture Company was established in Minneapolis. They acquired the Flexsteel Spring Corporation in 1948. Today, their approach is simple: to create furniture that's built to last, that's nice to look at, and most importantly, keeps you comfortable.
A commitment to craftsmanship, accountability, and leadership has strengthened their 100+ years of manufacturing and is proven through their namesake Blue Steel Spring, which has performed consistently for the last 75 years.
Flexsteel rigorously tests their products to ensure the highest quality standards before an item ever leaves the factory, and all items are backed by materials and construction warranties.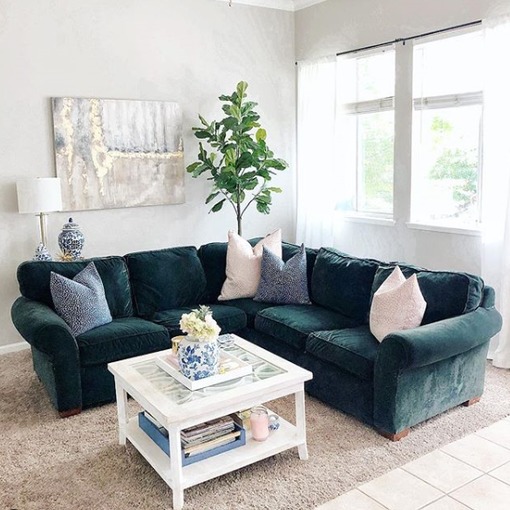 Flexsteel Pros
Over 75 years of industry expertise
Items available through a wide range of retailers
1-year warranty on foundational elements
Large variety of sofas and other home furnishings
Flexsteel Cons
Company does not sell directly to consumers
Shipping/Delivery/Returns all dependent upon the retailer
Warranty is limited
---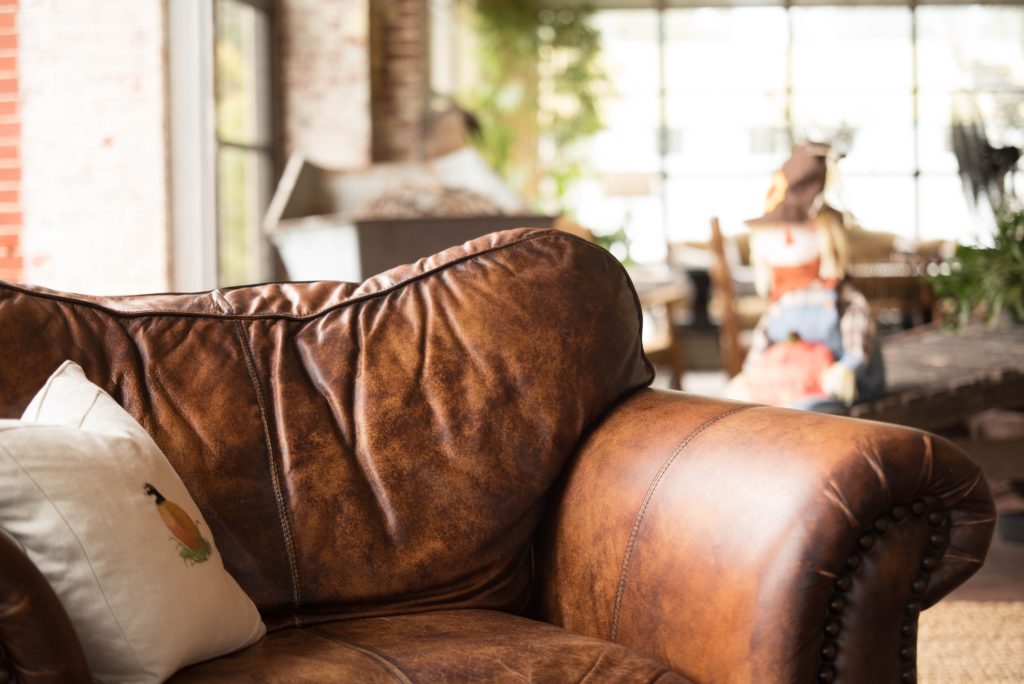 About La-Z-Boy
La-Z-Boy began in 1927, in a garage in Monroe, Michigan, when cousins Edwin J. Shoemaker and Edward M. Knabusch designed the reclining wood-slat chair. That chair launched the world-renowned La-Z-Boy® brand and a new category in furniture: the recliner.

Since then, La-Z-Boy has held fast to the principles their founders developed and continue to bring high-quality, comfortable items, made in America, to people all over the world. With over 90 years of research and development, domestic manufacturing, and a strong supply chain to back up those claims.

In addition to their commitment to quality, La-Z-Boy is also dedicated to providing outstanding service to their customers while offering employees an inspiring environment to thrive in.
La-Z-Boy Pros
Strong reputation for quality craftsmanship
Hundreds of color and fabric options to choose from
Numerous retailers available as well as La-Z-Boy showrooms & online
Warranty available on foundational elements
La-Z-Boy Cons
No free shipping option
3-day exchange policy
No trial period
No returns allowed
Extremely long shipping window
Limited warranties, only labor costs covered