Modular sofas are an excellent option for small living spaces where strategic use of space is critical, because they can be built and customized to suit your spatial needs.
Unlike traditional sectional sofas, a modular sectional is designed to be customizable – with multiple configurations so you aren't stuck with just the pre-set arrangement. The formation of your modular sofa can be changed over and over again, so even if you buy one when living in a larger home, it can be customized later if your living space changes to a small apartment.
In this guide, we'll take you through everything you need to know about modular sofas. Plus, we'll show you three different modular sectional options that are great for smaller or unique spaces to help inspire you on your journey to selecting the best sofa for you.
Benefits of Buying a Modular Sofa
Modular sofas are a fantastic option particularly for small or non-traditional living spaces, because they are so customizable. That's huge because in the past, if consumers weren't willing to settle for small sofas, it was quite likely they were going to have a very cramped living room with their sofa of choice. With the space-saving modular sofas, that's no longer an issue.
Modular designs allow you to adjust your layout and styling to fit your space. Depending upon your pieces, you don't have to wait until you move to adjust, you can do it easily, any time you want to refresh your room or change up your interior design.
On another note, if you buy a modular sofa and then move into a considerably smaller space or perhaps just move the couch to a smaller room, you don't have to get a new couch. Unlike other living room furniture that looks bulky in small rooms, the modular sofa can be scaled down or up to fit your needs.
Common Modern Modular Sofa Styles
Not only can modular sectional sofas be customized to any size or layout you want, they also come in a variety of color and fabric options so you have limitless options when selecting one. While you do have the option to add multiple pieces in a variety of different layouts, there are a few types of modular sofa combinations that are very popular.
The Chaise Modular Sectional
The chaise sectional can come in two or more pieces, depending on the size you want, with one piece being the chaise and the other pieces being regular seats.
The Reversible Modular Sectional
The reversible sectional comes in several pieces that can be moved into multiple different configurations so that your options are truly limitless. With this type of modular sofa, you aren't limited to a particular configuration because each seat placement can be customized.
The Leather Modular Sectional
Thinking there isn't a leather option for the modular sofa? Think again! Most furniture brands include sectionals with leather options, some even include a reclining option.
The Sleeper Modular Sectional
Yet another option is the modular sleeper sofa that traditionally comes in just two pieces, with a larger piece being the one that includes a sofa bed under the seat and back cushions. This is great for those looking for a multi-functional piece to host guests.
3 Modular Sofas Worth Your Consideration
Now that you know your options, we'll share three brands that are great options when it comes to modular sofas for spaces.
Each of these brands offers various styles, price points, and upholstery options so that you can truly build your own sofa. Keep in mind, however, that the price for these large or small sectional sofas varies based on a number of factors including the frame materials, customized size and the upholstery chosen.
Price: starting at $1445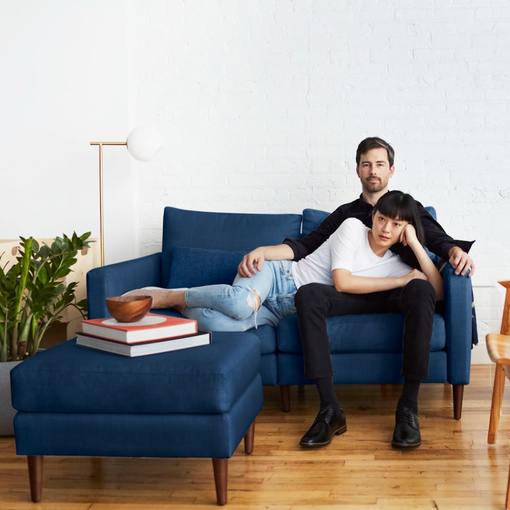 The plush modular sectional by AllForm is available in one to eight seats and comes in two leather upholstery options or seven fabric options and three hardwood leg options. Allform also boasts a super durable performance fabric that is scratch and stain resistant to handle an active home with kids and/or pets. If you're more of a leather person, they have that too in high-quality top-grain leather.
Best Modular Sofa: Allform
Price: starting at $2210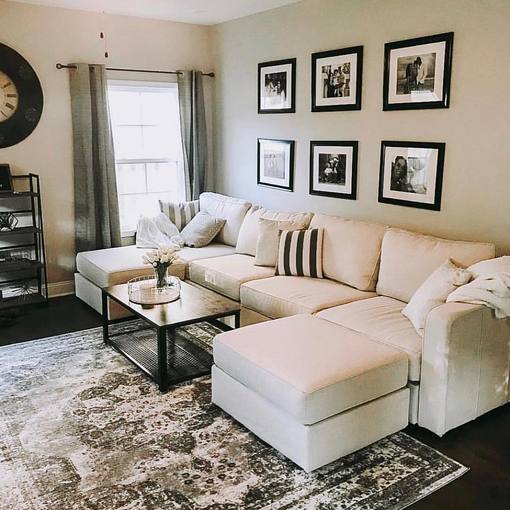 The Lovesac modular sofa starts off as a loveseat with just two pieces and can be added to and customized to your heart's content. Lovesac offers options for the type of seat, standard arm or rolled arm, as well as hundreds of removable cover options, so you don't have to worry about damaging your upholstered sofa.
Price: starting at $2300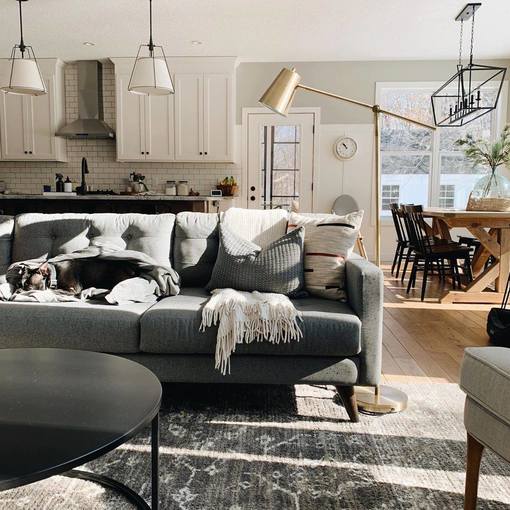 Joybird offers a wide variety of modular sofas that include many different styles, colors and upholstery options. You can also mix and match armless chairs, corner chairs, ottomans, and chaise lounges so you're sure to find the perfect combination to fit with your home decor and be lounging in no time. That's one of the reasons we ranked them one of our best online sofa retailers.
Tips to Keep In Mind Before You Buy Your Modular Sofa
Now that you know everything you need to know about modular sofas, the different styles to choose from, and some of the very best options on the market, let's run through a few extra tips to help you when purchasing a modular sofa or sectional.
Keep in mind that, as with any sofa, you need to take an account of the number of seats the sofa can provide compared to what you need and design your modular sofa accordingly. There's nothing worse than not having enough seats for everyone on movie night.
In addition, note the materials the sofa uses. Some sofas will be quite a bit heftier than others due to their construction. If you're hoping for a more mobile option, you'll want to search for lightweight, portable options.
Finally, be sure to choose a sofa that fits will with your existing room decor so that you don't have the added expense of re-decorating when your new sofa arrives. Items like a coffee table, throw pillows, or additional seating should all match well with your new sofa.