"Mattress-in-a-box" typically refers to a mattress that's compressed, rolled, boxed, and delivered to a customer's doorstep.
Buying boxed mattresses online is an increasingly popular option, offering terrific value, variety, and convenience.
In this guide, we'll highlight 15 boxed mattresses from leading brands. Then, we'll review different mattress styles and share tips on which criteria to consider while you shop.
How to Choose the Right Mattress-In-A-Box
Bed-in-a-box is a fairly new way to buy a mattress. However, online mattress purchases have recently overtaken in-store shopping. Customers choose to buy online for better prices, no-hassle shopping, greater variety, and easier delivery.
The mattresses featured in this guide have a broad price range, but each product is high-quality and made by a leading brand. We'll touch on each product's best features and mention any downsides we've encountered.
The following criteria were considered:
Quality of sleep provided
Budget
Firmness
Warranty
Temperature regulation
Edge control
Comfort
Ease of delivery and setup
Since firmness is one of the most important criteria for most mattress shoppers, we're including ratings on the 1-10 firmness scale. Some, but not all manufacturers provide these scores. We've supplied our own ratings for brands that don't do so themselves.
The 15 Best Mattress-In-Box Brands
Brand
Best For
1

Editor's Choice

Side Sleepers
Shop Now
2

Organic
Shop Now
3

Combination Sleepers
Shop Now
4

Couples
Shop Now
5

Value
Shop Now
6

Overall
Shop Now
7

Memory Foam
Shop Now
8

Firm
Shop Now
9

Back and Stomach Sleepers
Shop Now
10

Latex
Shop Now
11

Back Pain
Shop Now
12

Foam
Shop Now
13

Affordable
Shop Now
14

Innovation
Shop Now
15

Hot Sleepers
Shop Now
1
Editor's Choice
2
3
Best For:
Combination Sleepers
4
5
6
7
8
9
Best For:
Back and Stomach Sleepers
10
11
12
13
14
15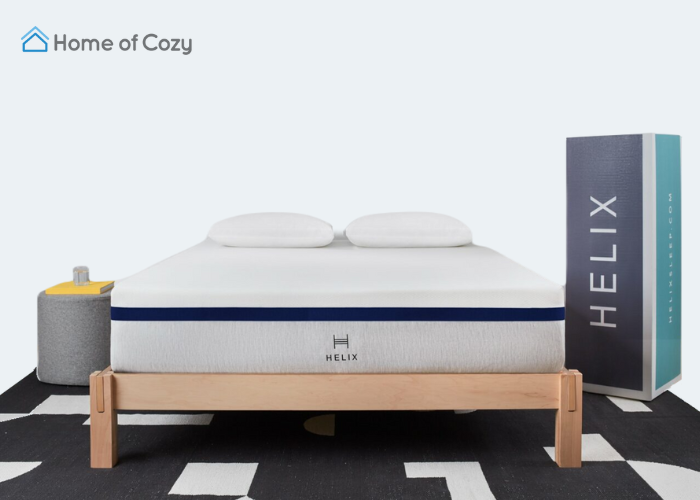 Price: $699+
Best For: Side Sleepers
Sizes Available: Twin, Twin XL, Full, Queen, King, CA King
Trial Length: 100 nights
Firmness: 6/10 (rating provided by Helix)
Warranty: 10-year or 15-year (depending on model)
What I Loved About This Helix Mattress
Helix mattresses offer luxury quality but cost less than other leading brands. Helix offers a 100-night sleep trial, free shipping, and a 10-year warranty.
The Helix Midnight is a hybrid mattress with multiple layers of contouring memory foam and poly foam. This mattress provides excellent edge support and pressure relief. Side sleepers will find that the surface perfectly supports each joint without any excess bouncing or sinking.
The difference maker for Helix mattresses seems to be on the inside, starting with hundreds of individually-wrapped steel coils. Helix developed the secret sauce for hybrid mattresses by getting the balance of cushioning and buoyancy just right. You can roll end to end and feel perfectly supported in any position—ideal for sleepers like myself who move around a lot during the night.
What I Didn't Love
The Helix Midnight is a medium-firm mattress designed for side sleepers. As such, some sleepers who spend most of the night on their stomach might prefer a firmer design.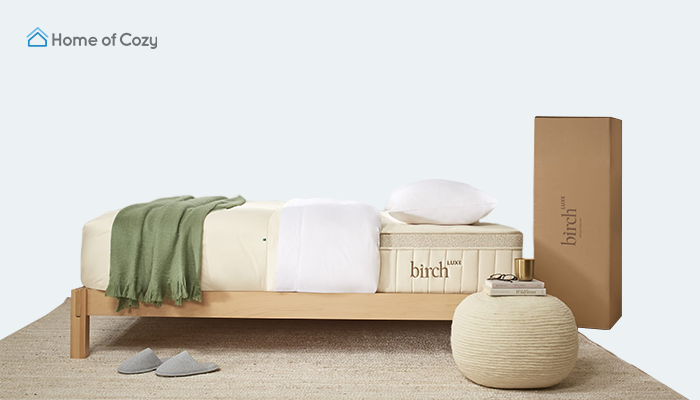 Price: $1,449+
Best For: Organic
Sizes Available: Twin, Twin XL, Full, Queen, King, CA King
Trial Length: 100 nights
Firmness: 6.5/10 (rating determined by Home of Cozy)
Warranty: 25-year
What I Loved About This Birch Mattress
Birch uses a variety of superior materials to craft a mattress that's incredibly comfy and breathable. The Luxe Natural is an upgrade on the original Birch Natural, made with more breathable fabrics. Birch markets this mattress as "comfortable for all sleep positions." After trying it out, I can't argue.
Many mattresses are designed to capture the "firm yet gentle" feeling, but the Birch Luxe Natural sets the standard.
The overall firmness is around a 6.5, right in the middle of the medium-firm range. The responsive surface features zoned support for the back and neck. Meanwhile, cashmere and wool provide localized surface-layer softness, with no sinking.
This mattress is made with organic wool, organic cashmere (free-range herded goats!), 1,000+ steel coils, natural latex, and organic Matelassé woven cotton. Birch is committed to material quality, sustainability, and non-toxic manufacturing. Their certifications include GREENGUARD Gold, eco-INSTITUT, and the Global Organic Textile Standard.
What I Didn't Love
Birch is a luxury brand, meaning that a Birch mattress isn't in everyone's price range. The king and queen sizes are priced similarly to other top brands, but the twin and full sizes are quite pricy.
3. Best Hybrid Mattress for Combination Sleepers: Bear Elite Hybrid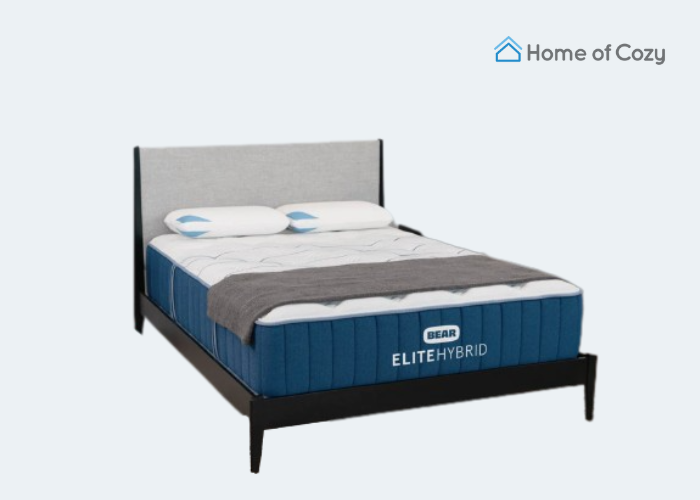 Price: $1,119+
Best For: Combination Sleepers
Sizes Available: Twin, Twin XL, Full, Queen, King, CA King, Split King
Trial Length: 120 nights
Firmness: Available in soft (5/10), medium (6/10), and firm (7/10) options (ratings provided by Bear)
Warranty: Lifetime
What I Loved About This Bear Mattress
The Elite Hybrid is Bear's newest and most sophisticated mattress.
Individually-wrapped coils provide superior motion distribution compared to traditional innerspring designs, while memory foam and zoned support create a perfect mix of firmness and contouring.
This mattress features a layout of five ergonomic zones offering varying pressure relief levels to support the spine and joints. In my opinion, this type of zoned support is the missing ingredient that many frustrated sleepers don't know they need. This system employs higher-gauged coils in the mattress's middle section for lumbar support, while the end zones are more gently cushioned.
The Elite Hybrid also performs well in several areas where other mattresses struggle. Its edge support and motion distribution are incredible, letting one partner toss and turn without disturbing the other. Temperature regulation is another strength, thanks to copper-infused cooling gel that draws away and disperses body heat.
What I Didn't Love
Bear offers this mattress in three firmness levels, but each model tends to run a bit softer than the rating suggests. The 7/10 "firm" model is a perfect medium-firm mattress, while the 6/10 "medium" model is a good fit for sleepers who want something slightly softer.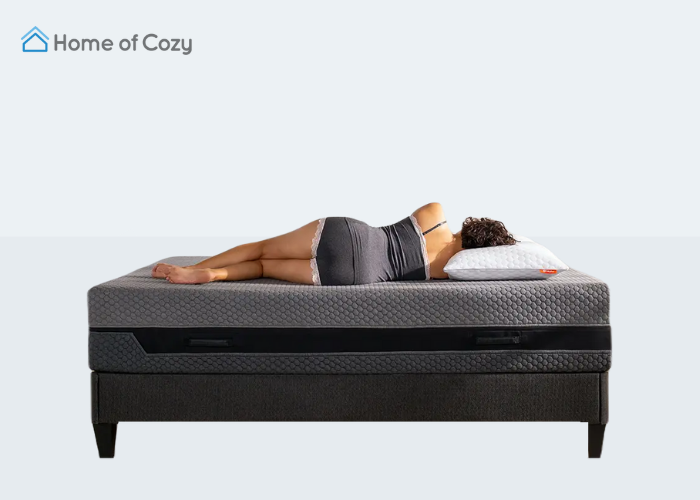 Price: $1,099+
Best For: Couples
Sizes Available: Twin, Twin XL, Full, Queen, King, CA King
Trial Length: 120 nights
Firmness: soft side (4/10) and firm side (7/10) (ratings provided by Layla)
Warranty: 10-year
What I Loved About This Layla Mattress
The Layla Hybrid is a flippable mattress with a firm side and a soft side, rated by Layla at firmness levels of 7/10 and 4/10. The two sides don't feel as different as those ratings suggest, but the soft side does offer a more plush feel than most hybrids.
This is my top pick for couples for two reasons. First, it earns high marks for motion transfer. As you move across this mattress, you feel some of the compression that memory foam allows. However, unlike squishy all-foam mattresses, the surface is resilient and quickly expands back to its full shape. For couples, this means that one sleeper's movements have minimal impact on the other sleeper's comfort.
Second, the Layla Hybrid prioritizes breathability and temperature regulation.
The conducting properties of copper are useful for a wide range of applications, like electrical wire, solar panels, and air conditioners. Here, copper gel is infused into the memory foam to improve the transfer of body heat. Lots of customer reviewers note that they can really feel the difference on hot nights.
What I Didn't Love
I think that Layla could turn off some customers with their self-reported firmness ratings. There's a big gap between a 4 and a 7, while most sleepers who seek out a flippable mattress would probably prefer two more closely-rated options to choose from. For me, this is more of a rating issue than a design issue, as I would rate their soft side closer to a 5.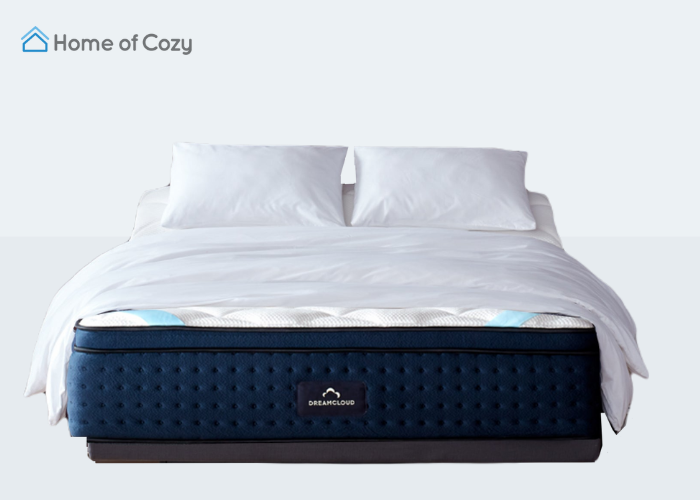 Price: $599+
Best For: Value
Sizes Available: Twin, Twin XL, Full, Queen, King, CA King
Trial Length: 1 year
Firmness: 6.5 (rating provided by DreamCloud)
Warranty: Lifetime
What I Loved About This DreamCloud Mattress
The combo of medium-firmness, affordability, and overall quality make the DreamCloud Hybrid the mattress that I'm most comfortable recommending to the widest range of sleepers.
This mattress is made from individually wrapped coils, memory foam, and a breathable cashmere cover. It performs well for pressure relief, edge support, and temperature control.
The DreamCloud Hybrid conforms moderately to the body but doesn't allow sinking. While some mattresses add cover material that's needlessly soft and fluffy, this cashmere top is tightly applied, providing a gentle touch without sacrificing firmness.
What I Didn't Love
The bed has a bit of a bouncy feel to it. Compared to some other hybrids, the memory foam softness is less pronounced. Lighter-bodied sleepers might prefer a mattress that requires less pressure to initiate contouring.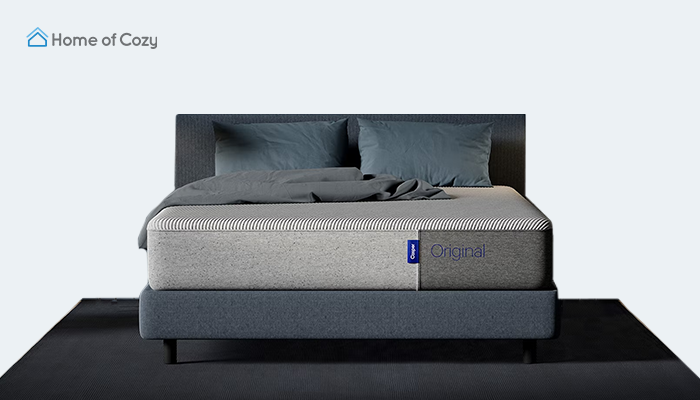 Price: $671.25+
Best For: Overall
Sizes Available: Twin, Twin XL, Full, Queen, King, CA King
Trial Length: 100 nights
Firmness: 6.5/10 (rating determined by Home of Cozy)
Warranty: 10-year
What I Loved About This Casper Mattress
Casper is one of the most recognizable names in the online mattress niche. Their offerings, especially the Casper Original, are competitively priced against similar products by other online retailers.
This mattress is split into three ergonomic zones to provide proper support levels throughout the body. The edge support and motion distribution are excellent—this is one of those beds on which you can roll around on one side without spilling a drink on the other.
The overall firmness and support might not do the trick for very heavy people or those who prefer extreme firmness, but most sleepers will find this mattress to be quite cozy. Multiple foam layers, including memory foam, combine to provide heavenly pressure relief for those of us who don't favor the ultra-firm mattress style.
What I Didn't Love
Long-term Casper users should note that the current "original" model seems to be a bit softer than it used to be. Overweight sleepers and those who need an extra-firm mattress to cope with pain issues might not find a Casper Original to be sufficiently stiff.
7. Best Memory Foam Mattress: Nectar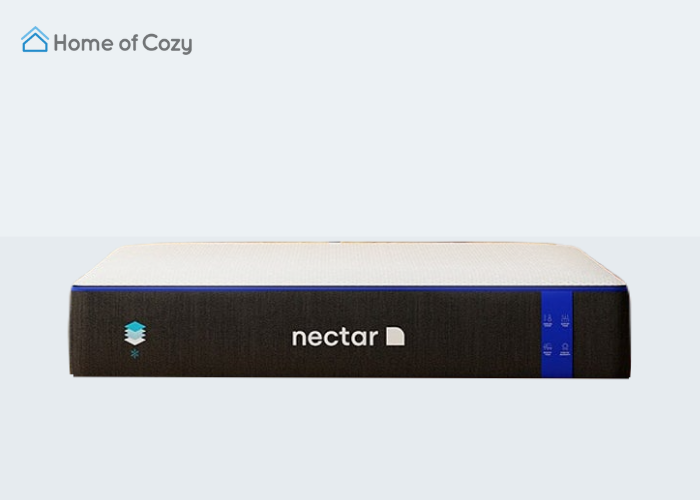 Price: $359+
Best For: Memory Foam
Sizes Available: Twin, Twin XL, Full, Queen, King, CA King, Split King
Trial Length: 1 year
Firmness: 6.5/10 (rating provided by Nectar)
Warranty: Lifetime
What I Loved About This Nectar Mattress
Nectar is a respected brand that prioritizes value, so their prices are usually lower than most online mattress companies. This Memory Foam Mattress is Nectar's lowest-priced design.
By using three different foam layers of varying densities, Nectar mimics some of the support and firmness that hybrids provide.
Like most memory foam mattresses, this model provides excellent motion isolation. Nectar also made a point to prioritize cooling, adding a breathable cover made with heat-absorbent polyethylene fibers that wick away body heat.
What I Didn't Love
The mattress is cool to the touch but does tend to heat up a bit during the night. This is normal for memory foam. Note that Nectar's own rating system describes the memory foam mattress as a 6/10 for cooling while listing their other designs at 10/10.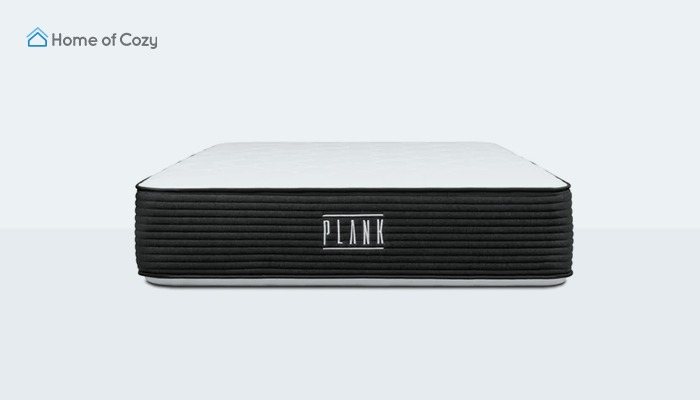 Price: $646.80+
Best For: Firmness
Sizes Available: Twin, Twin XL, Full, Queen, King, CA King, Split King, Short Queen, Short King, Olympic Queen, RV King
Trial Length: 120
Firmness: 7.25/10 (firm side) or 8.75/10 (extra firm side) (ratings provided by Plank)
Warranty: 10-year
What I Loved About This Plank Mattress
The Plank Firm Luxe is a flippable mattress with a firm side and an extra firm side. The two sides are rated 7.25/10 and 8.75/10 for firmness.
This mattress combines the contouring of memory foam with the responsiveness of latex. It's comfier than most firm mattresses but more supportive than most foam or hybrid mattresses.
Both sides are firmer than average, making this an appealing pick for heavyset couples, stomach and back sleepers, and those who crave extra support for pain relief. Hot sleepers can purchase an optional upgrade to add a phase change cooling panel sewn onto the covers of both sides.
What I Didn't Love
The most common complaint I see in this product's customer reviews is that the edge support is weak. I'm baffled, because I found edge support to be one of the mattress's best features.
Folks who like extra firm beds might just have intense edge support standards. Anyway, I don't see a problem here, but enough customer reviews make this complaint that I thought it was worth noting.
9. Best for Both Back and Stomach Sleepers: Leesa Sapira Hybrid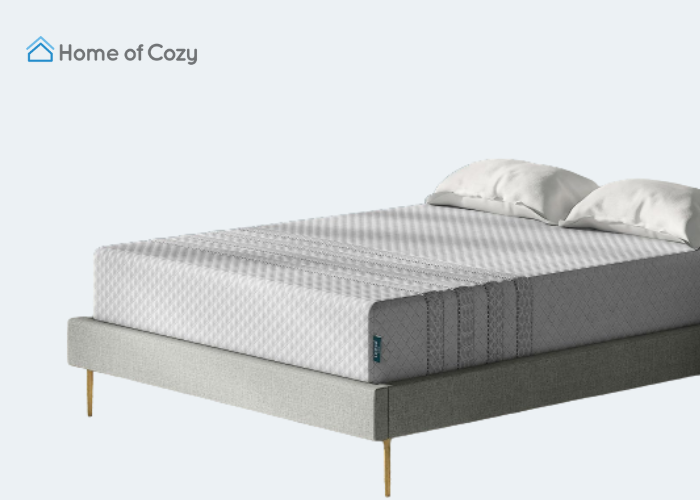 Price: $1,199+
Best For: All Sleep Positions
Sizes Available: Twin, Twin XL, Full, Queen, King, CA King
Trial Length: 100 nights
Firmness: 6/10 (rating provided by Leesa)
Warranty: 10-year
What I Loved About This Leesa Mattress
The Sapira Hybrid by Leesa includes a high-density foam base, a core of 1,000+ pocket springs, multiple comfort foam layers, and a soft top. The top foam layer has hundreds of small punched holes for breathability and cooling.
I was impressed by the Sapira Hybrid's motion isolation and edge support. Unlike a traditional innerspring unit, pocket springs are individually wrapped. This helps the mattress absorb pressure in one area without bouncing or sagging in other areas.
This is an excellent hybrid option for all sleeping positions. You can feel the gentle contouring that memory foam provides, but the softness seems compressed into a very thin depth. The surface contact is soft but doesn't suck your body downwards like squishy memory foam mattresses do.
This mattress is extremely well-liked by customers. Leesa doesn't get too crazy with the high-tech features and they don't go all-in to target a certain sleep style. They just make high-quality mattresses at reasonable prices.
What I Didn't Love
Leesa mattresses tend to release intense off-gassing smells. This is harmless and usually doesn't last past 48 hours, but you should plan on airing out the room for a few days after setting up your new bed.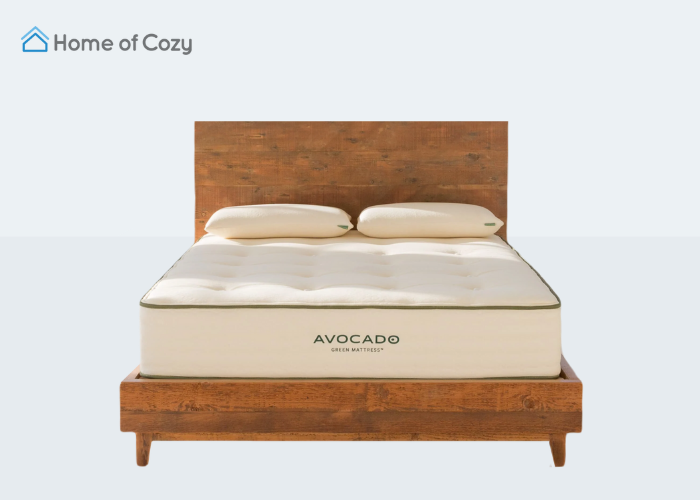 Price: $1,330+
Best For: Latex
Sizes Available: Twin, Twin XL, Full, Queen, King, CA King
Trial Length: 1 year
Firmness: 7/10 or 6/10 with pillow top (ratings provided by Avocado)
Warranty: 25-year
What I Loved About This Avocado Mattress
I'm a big Avocado fan, and my favorite among their offerings is the "Green" mattress. This design is perfect for back and stomach sleepers or for heavy-bodied sleepers who need a mix of cushioning and support. The Avocado Green also provides excellent temperature regulation, perfect for hot sleepers.
It's made with Global Organic Textile Standard (GOTS) latex, a premium material that's soft but doesn't allow sinking. There are also a whopping 1,414 steel coils inside that create five separate ergonomic zones and establish support that goes right to the edge. The coils float independently, rather than lie in a chained grid. This creates impressive motion transfer and allows two sleepers to roll around without bothering each other.
Avocado is also my top pick for eco-friendly and ethical manufacturing. They're committed to clean, sustainable practices and they publish their certifications and product testing results to help inform consumers.
What I Didn't Love
This mattress does an amazing job of making your body feel balanced and supported. However, sleepers who like an extra firm surface might find the Avocado Green to be too soft. The feel is more of a buoyant firmness rather than the rigid support that some sleepers look for.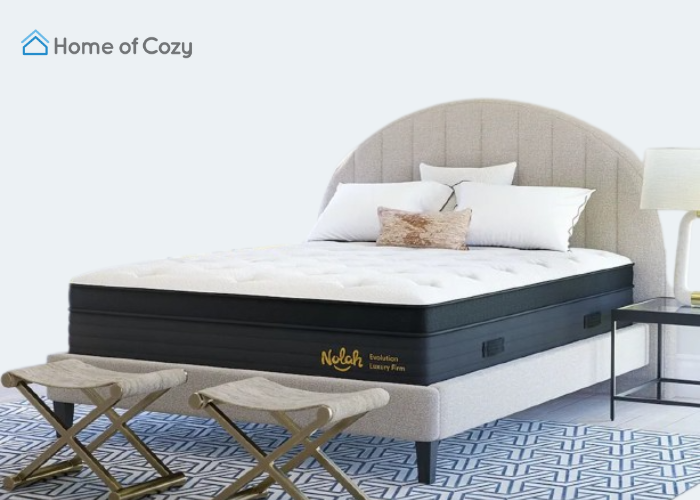 Price: $999+
Best For: Back Pain
Sizes Available: Twin, Twin XL, Full, Queen, King, CA King, Split King
Trial Length: 120 nights
Firmness: Plush (4.5), Luxury Firm (6.5), and Firm (7.5) options (ratings provided by Nolah)
Warranty: Lifetime
What I Loved About This Nolah Mattress
The Nolah Evolution 15" is a hybrid mattress with a core of individually wrapped coils and seven layers of foam.
The arrangement is complex, with each layer of foam constructed differently. The excessive layering and height of the mattress add up to provide excellent pressure relief, edge support, and motion isolation. Zoned support is also employed to provide varying support levels that correspond to different body regions.
No mattress is a miracle cure for health problems, but it's no surprise that the Nolah Evolution 15" receives a deluge of reviews that praise its pain relief benefits.
What I Didn't Love
Buyers should be aware that this mattress isn't just tall, it's heavy. The queen weighs 115 lbs and the king weighs 145 lbs. That's heavier than most boxed mattresses, which tend to be lightweight.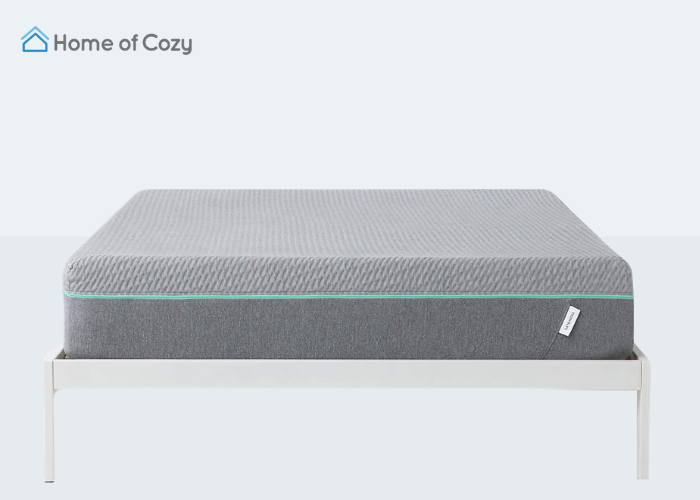 Price: $821.25+
Best For: Foam
Sizes Available: Twin, Twin XL, Full, Queen, King, CA King
Trial Length: 100 nights
Firmness: 6/10 (rating determined by Home of Cozy)
Warranty: 10-year
What I Loved About This Tuft & Needle Mattress
Tuft & Needle was one of the first companies to embrace the boxed mattress movement, and they're still among the best. The Mint is T&N's softest mattress, designed for side sleepers.
The Mint is an all-foam mattress. It's an upgrade on Tuft & Needle's original foam mattress, with extra layers and inches of foam. The top comfort layer is made from T&N's signature Adaptive foam. Compared to memory foam, Adaptive foam is more buoyant and allows less sinking.
What I Didn't Love
This is a firmer mattress than some all-foam designs, but I wouldn't recommend it for very heavy-bodied couples. Overweight sleepers tend to prefer the extra support provided by hybrid mattresses.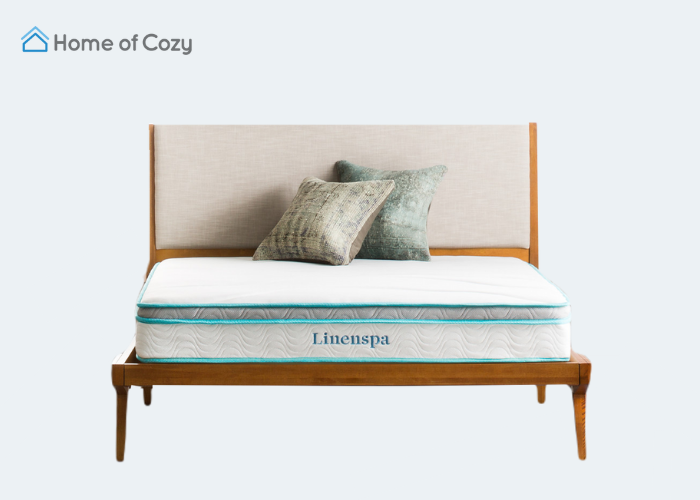 Price: $129.99+
Best For: Budget
Sizes Available: Twin, Twin XL, Full, Full XL, Queen, Short Queen, King, CA King
Trial Length: N/A (returns accepted up to 30 days)
Firmness: 6.5 (rating determined by Home of Cozy)
Warranty: 10-year
What I Loved About This Linenspa Mattress
I consider the Linenspa 8" Hybrid to be the ultimate bargain mattress. Getting a great deal on a mattress stirs up some doubts about quality and durability, but Linenspa's products are legit.
This is a standard hybrid with steel coils, foam cushioning, and a quilted memory foam plush top. The firmness level is right in the medium-firm sweet spot that many sleepers look for. Unless you require extreme softness or firmness, you won't feel like you sacrificed quality in order to get the best price.
What I Didn't Love
Linenspa has to cut corners somewhere to hit their low price points. So, unlike most brands, they don't offer an extended sleep trial. Compared to the 100+ days offered by most brands, you'll need to make up your mind within Linenspa's 30-day free-returns time frame.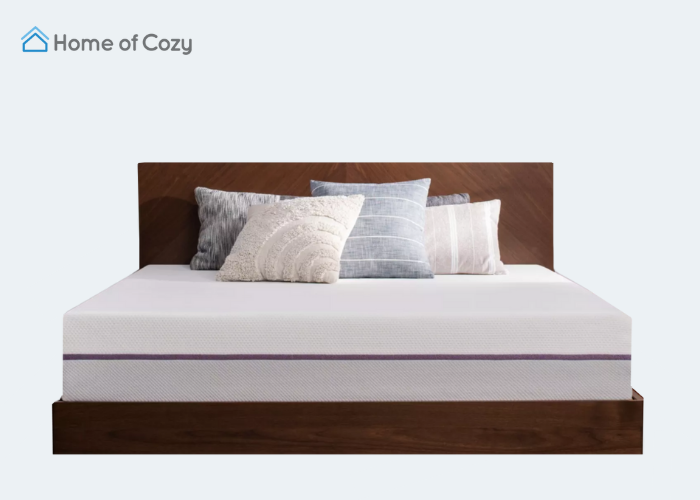 Price: $699+
Best For: Innovative Features
Sizes Available: Twin, Twin XL, Full, Queen, King, CA King, Split King
Trial Length: 100
Firmness: 6.5 (rating determined by Home of Cozy)
Warranty: 10-year
What I Loved About This Purple Mattress
The top layer of a Purple mattress contains an innovative structure called a GelFlex Grid.
Since before the company existed, Purple's founders have been tinkering with polymer compositions to create the perfect mattress material. They've developed a waffle-like grid that uses over 1,400 air channels to optimize temperature regulation and provide an impressively firm and comfy surface.
Purple mattresses offer a bit of squishy pressure relief around the head and neck but don't allow the back or waist to sink in. As such, I would recommend this bed to multi-position sleepers or to couples who need a bed that suits two different body types or sleep styles.
Purple makes several mattress designs that offer varying presentations of the GelFlex Grid. Their higher-priced options contain more layers/features and weigh more. In my opinion, their lower-priced options, like this Original Purple, offer the best value and outperform most of their price-point peers.
What I Didn't Love
Plenty of customer reviews indicate that the mattress is harder or softer than expected. Purple could prevent some of those disappointments by using firmness scale ratings.
Purple describes the Original Purple as "medium firm" and the Purple Plus as "medium." They don't clear things up by adding "Is the bed soft or firm? Trick question! It's both."
That lack of clarity is exactly why most manufacturers use the firmness scale. It's a subjective scale, but at least it provides useful comparisons within a brand's own designs.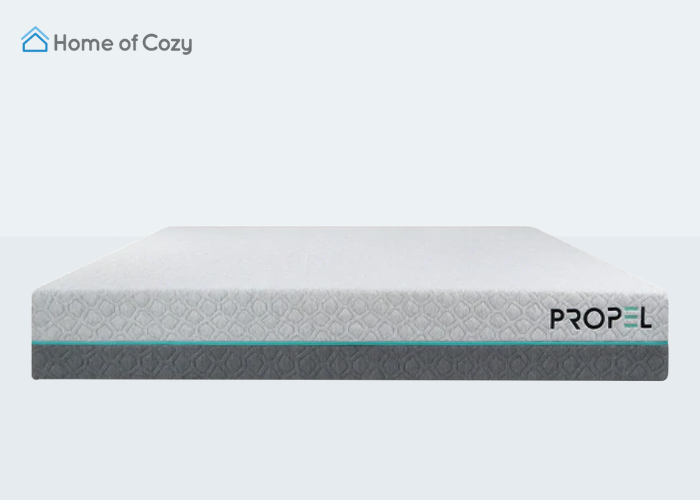 Price: $741.30+
Best For: Hot Sleepers
Sizes Available: Twin, Full, Queen, King, CA King
Trial Length: 120 nights
Firmness: soft side (5.5/10) and firm side (7/10) (ratings determined by Home of Cozy)
Warranty: 10-year
What I Loved About This Brooklyn Bedding Mattress
The Brooklyn Bedding Propel Hybrid is an affordable luxury mattress. It's flippable, with a soft side and a firm side that we rate as 5.5/10 and 7/10 on the firmness scale. I like that both sides are medium-firm, allowing sleepers to pick their perfect firmness from two similar options.
Inside, there are over 1,000 individually wrapped coils encased in high-density foam. The top is made from Upcycle™, with Brooklyn Bedding's proprietary surface treatment designed to absorb body heat and provide more restorative sleep. The mattress is delightfully cool to the touch.
Compared to memory foam, Brooklyn Bedding's CopperFlex™ foam is less squishy. CopperFlex™ combined with the coil core make this mattress an elite performer for responsiveness, contouring, and overall comfort. With two similar firmness options to choose from, anyone seeking a mattress in the medium-firm range should be satisfied with this model.
What I Didn't Love
Brooklyn Bedding makes terrific mattresses, but their marketing statements go a bit too far for my taste.
They mention "revolutionary textile that accelerates the natural benefits of sleep through the use of Far Infrared Rays technology" and "encapsulated minerals to transform your body's heat into restorative energy."
I'm all for innovative tech that improves sleep quality, but I would like to see peer-reviewed research or FDA approvals before I accept bold claims about energy transformation and infrared rays.
What to Keep In Mind When Choosing the Best Bed-In-A-Box for You
Type of Mattress
Before selecting a specific brand, you may want to narrow down your options by determining the type of mattress that best suits your needs. Most mattresses can be sorted into these categories:
Hybrid: A hybrid is an innerspring mattress with cushioned outer layers. The cushioning is typically made from foam or may include multiple layers of several different materials. Hybrids combine the firmness of innerspring mattresses with the softness of foam mattresses.
Foam: Foam mattresses contain memory foam and/or polyfoam comfort layers surrounding a high-density polyfoam base. Foam beds come in a range of firmness levels.
Innerspring: Innerspring is a traditional mattress style consisting of a core of steel coils and an outer padding layer. Advantages of this design include breathability and bouncy firmness. Innerspring mattresses also tend to be more affordable than other styles.
Latex: Latex is a plant-based sap product or a synthetic version of such a substance. A latex mattress has soft, contouring outer latex layers and a firm, dense support core. Natural latex mattresses are known for superior durability and contain few, if any, chemical fillers.
Sleeping Position
The best mattress for you depends on which sleep position you assume most often.
Typically, side sleepers prefer softer mattresses that cradle the body, align the spine, and relieve pressure.
Back and stomach sleepers tend to like firm mattresses that don't sink in and provide plenty of support around the hips. Heavy-bodied individuals also often prefer firm mattresses.
For couples, edge support is key. Couples need to use the entire bed and may require accommodation for two different sleep styles. The best mattresses for couples don't sag in the middle, don't bend around the perimeter, and can evenly distribute weight to separately and comfortably accommodate two sleepers.
Firmness
Firmness is a top priority for many sleepers. One of the most common complaints in online bed reviews is that a mattress ends up being more or less firm than expected.
To describe how hard or soft their mattresses are, many manufacturers use an unofficial 10-point firmness scale, as follows:
1/10 indicates a very soft mattress that a sleeper sinks deeply into
10/10 allows virtually no sinking or conforming
6.5/10 is considered the industry standard for a medium-firm mattress
Preferred firmness depends on sleep position, body weight, and pain-related pressure relief needs. Light-bodied sleepers and side sleepers tend to feel more comfortable on softer mattresses. Heavy-bodied sleepers, back sleepers, and stomach sleepers often prefer firmer mattresses.
Foundation and Platform
Box springs are 5-9" thick and provide a bed with stability, shock absorption, and height.
Most mattresses used to work best with box springs, but that's no longer the case. Modern mattresses are tall and provide their own impact absorption. A box spring creates a barrier between a foundation and a mattress, but that intermediate support level is usually only necessary for traditional innerspring mattresses.
Box springs are most useful for brands that specifically recommend them (most manufacturers don't force the issue). Or, a box spring can be used instead of a frame or platform.
Durability
Mattresses are generally expected to last in peak form for 8-10 years. However, some high-quality, well-cared-for mattresses may last longer. In particular, latex mattresses are known for long lifetimes.
Over time, foam layers flatten out, coils lose their springiness, and outer surfaces become torn and degraded.
The most important signs that you need a new mattress involve physical discomfort. If your mattress no longer provides the support that your body needs for quality sleep, it's time to shop for a replacement.
Delivery
Most online mattress companies offer free delivery. Delivery time frames range from a few days to a few weeks.
Some companies, such as Tuft & Needle, offer white glove delivery services for a fee. These services include in-home assembly and old mattress removal.
Unboxing
Unboxing a mattress involves removing the vacuum seal and allowing the mattress to decompress to its full size. Most mattresses are nearly full-sized within a few hours but some take up to 48 hours to completely decompress.
Some new mattresses emit off-gassing smells from the release of volatile organic compounds. This process is harmless, but a major annoyance for folks who are very sensitive to odors. Off-gassing odors can last for a few weeks.
If a bad odor is a potential deal-breaker for you, then your best bet is an innerspring or hybrid mattress. These types have more internal airflow, resulting in faster odor dissipation.
Return Policy
Most mattress brands offer "sleep trial" periods that allow customers to try a mattress for a few months and return it if they aren't satisfied.
For most products, return policy time frames are short and require items to be sent back in like-new condition. Sleep trials are different, allowing for thorough use over an extended time frame.
Before you place an order, read the fine print on your mattress's sleep trial and return policy. Product pages usually have a dedicated "sleep trial and returns" section or provide the info in an FAQ.
To make the most of your trial period, take photos of your mattress when it arrives and jot down observations during your first few nights of sleep. Toward the end of the trial period, revisit your initial notes. Mattresses with design flaws may begin to show defects quickly, such as unevenness around the center.
Finding the Best Brands with More Reviews From Home of Cozy
Mattress shopping isn't about finding the "best" mattress, it's about finding the one that suits your sleep style, comfort preferences, and budget. There are more mattress styles to choose from than ever before, but online shopping and mattress-in-a-box delivery make the purchase process quick and easy.
For more comprehensive reviews on mattresses and other furniture categories, check out more articles from Home of Cozy, including our latest guide on 2023's Best Toddler Mattresses.