Buying a fiberglass-free mattress is more challenging than you might expect. After all, bedding brands don't clue us in with messages like "now with 20% more fiberglass!" in their marketing.
Rather, you've got to find the mattresses that definitively describe their products as fiberglass-free. However, even the brands that don't use fiberglass don't always make a point to include this info in their product descriptions. Often, they would rather talk about how comfy their product is and which materials it does include, rather than focus on all the nasty stuff that they've avoided.
Fortunately, there are plenty of great online mattress brands that don't use fiberglass, and we've compiled a list of 9 of our favorite models. The brands represented in this list are entirely fiberglass-free, so you can use the featured products below as a jump-off to check out their other offerings.
In the sections below, we'll briefly describe the issues regarding fiberglass in mattresses. Then, we'll review our favorite fiberglass-free mattresses.
Best Mattresses Without Fiberglass
Brand
Best For
1

Editor's Choice

Cooling
Shop Now
2

Hybrid
Shop Now
3

Value
Shop Now
4

Organic
Shop Now
5

Latex
Shop Now
6

Kids
Shop Now
7

Firm
Shop Now
8

Plus Size
Shop Now
9

Budget
Shop Now
1
Editor's Choice
2
3
4
5
6
7
8
9
Mattress Shopping: General Tips
The content below is focused on fiberglass and related issues concerning safety, toxicity, and product materials. However, any mattress purchase should consider these factors:
Firmness rating (using the bedding industry's 1–10 scale)
Type of mattress: innerspring, foam, latex, or hybrid (coil core plus foam comfort layers)
Sleeping position, e.g. stomach sleepers typically prefer firmer mattresses to prevent lower back pain
Body type, e.g. sleepers with light body weights often prefer soft mattresses
For more detailed tips on choosing a mattress, check out the introductory sections in Home of Cozy's Best Mattresses of 2023.
What Is Fiberglass?
Fiberglass is a composite material made from extremely fine glass fibers. The fibers are flattened, arranged, and woven together to form a plastic.
Fiberglass is strong, lightweight, corrosion-resistant, and cost-effective for many applications that require precise shapes and a high strength-to-weight ratio.
Why Is Fiberglass Used in Mattresses?
Fiberglass may be found within mattress foam or woven into a transition layer underneath the cover.
Why? For fire safety.
The Code of Federal Regulations requires that mattresses sold in the USA be built to withstand exposure to open flames for a minimum of 30 minutes.
Fiberglass is used as a flame retardant, helping mattress manufacturers comply with the 30-minute standard. Without some form of retardant, mattresses are highly flammable. The US Consumer Product Safety Commission estimates that mattress flammability regulations save hundreds of lives per year.
Is Fiberglass Harmful or Dangerous?
Note: I'm not a medical professional or a toxicity expert and this article is a mattress review guide, not an authoritative source on the hazards of fiberglass.
Some consumers wonder if the use of fiberglass as a mattress flame retardant does more harm than good.
After all, every night there are just a few thin layers of material separating your skin from the inner layers of your mattress. Hour after hour, night after night, you take countless breaths just inches from the materials that are enclosed within your thin mattress cover. There's good reason to be concerned about the potential presence of harmful chemicals or substances.
Fiberglass is not considered a carcinogen and is legal for use in mattresses.
However, exposure to fiberglass is known to result in irritation of the eyes, respiratory tract, and skin. Short-term irritations may include rashes or blisters, while long-term exposure could lead to lung disease.
While mattress fiberglass is contained under the surface, the very fine particles can escape through tears in the cover or when a zipped cover is opened.
To learn more about fiberglass and human health, visit these credible resources:
Choosing a Fiberglass-Free Mattress
Mattress fire barrier alternatives to fiberglass include:
Wool
Hydrated silica
Engineered rayon
Latex
Kevlar
If you want to purchase a fiberglass-free mattress, thoroughly read product descriptions and manufacturer FAQ pages. Look for specific language that states that the mattress is fiberglass-free. If you can't find it, send a message through the company's website asking what material is used for flame retardation. Most online mattress brands have fast response times for customer inquiries.
To narrow down your search, shop with brands that are 100% fiberglass free, such as Brooklyn Bedding.
Mattress Certifications and Fiberglass
Third-party certifications are an important part of the online mattress industry. While there is no certification specifically devoted to fiberglass, there are several certifications that provide useful related information regarding materials and manufacturing processes.
Certifications are used to indicate that certain standards were met regarding objectives such as product quality, sustainability, fair trade practices, and avoidance of harmful materials. There are many certifications that you might come across, but the most common and respected certifications are the following:
CertiPUR-US
CertiPUR-US is a non-profit certification program for foams. This certification indicates a foam that was made without ozone depleters, polybrominated diphenyl ethers (PBDEs), or certain other Tris flame retardants, lead, mercury, and other heavy metals, formaldehyde, and phthalates regulated by the Consumer Product Safety Commission. CertiPUR-US-certified foams also have volatile organic compound (VOC) emissions of under 0.5 parts per million.
CertiPUR-US-certified foam does not have fiberglass. However, a mattress may use certified foam but still contain fiberglass in a separate layer. Thus, this certification does not guarantee that a mattress is entirely free of fiberglass.
GREENGUARD
GREENGUARD is a certification issued by UL Solutions. GREENGUARD-certified products have been tested and proven to meet industry standards for low chemical emissions. A GREENGUARD "gold" certification indicates even stricter standards for protecting indoor air quality and children's health.
Global Organic Textile Standard (GOTS)
GOTS certification was developed to standardize the requirements for organic textiles (cloths, fabrics, and other fiber-based materials). A GOTS-certified mattress material meets a minimum standard for organic sourcing and was manufactured in accordance with a number of environmental and social requirements.
Global Organic Latex Standard (GOLS)
GOLS certification works similarly to GOTS, but for latex. The standard enforces harmful material limits for manufacturers who work with organically grown natural rubber latex.
Our Picks for the Best Fiberglass-Free Mattresses
These nine mattresses are all fiberglass-free. In several of the descriptions below, you'll find links to fiberglass-free statements by the manufacturers. For the brands below that don't include this information on their websites, Home of Cozy contacted the brands directly to confirm.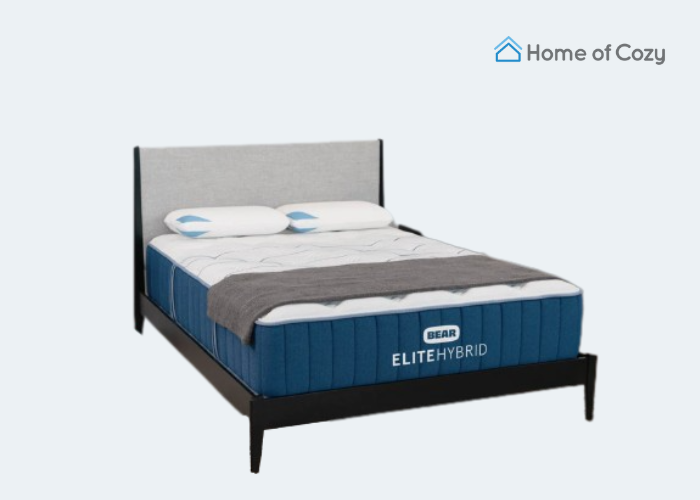 Price: $1,119–$1,633
Mattress Type: hybrid
Firmness: available in soft (5/10), medium (6/10), or firm (7/10)
Sleep Trial: 120 nights
Warranty: lifetime
What I Loved About This Bear Mattress
The Bear Elite Hybrid is a super-thick luxury mattress, measuring 14" in height. Bear uses this thick construction to offer superior cooling for hot sleepers. A tall core of individually-encased coils allow airflow through the mattress, while copper-infused memory foam and phase change material (PCM) cover fabric help to disperse body heat from the bed's surface.
This mattress is blissfully supportive, with reinforced edge support coils and zoned lumbar support across the center of the bed. Three firmness options are available: soft, medium, and firm.
Bear mattresses are fiberglass free. Bear uses a chemical-free rayon product called WhisperShield™ for flame retardation. The Bear Elite Hybrid is CertiPUR-US certified and GREENGUARD Gold certified.
What I Didn't Love
Bear is known as a budget-friendly brand, so the price tag of the Elite Hybrid might surprise some shoppers. If you like what Bear has to offer but you're satisfied with a thinner mattress, you might prefer the 10" Bear Original.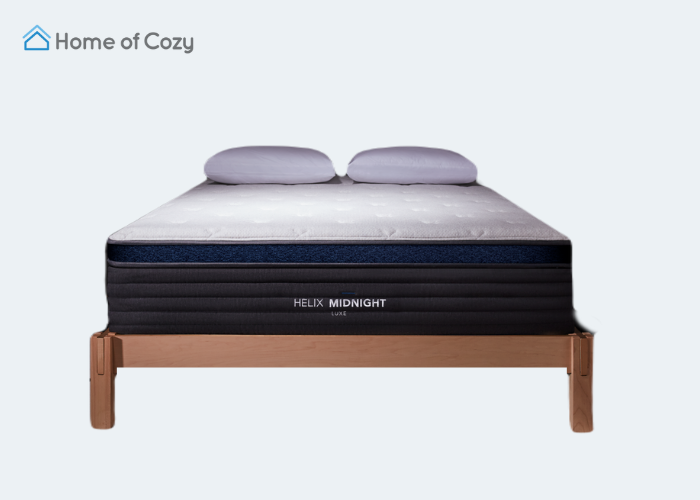 Price: $1,030.30–$2,155.30
Mattress Type: hybrid
Firmness: 5.5/10
Sleep Trial: 100 nights
Warranty: 15 years
What I Loved About This Helix Mattress
The Helix Midnight Luxe is a 13.5" six-layer luxury hybrid. With three separate foam layers and a core of up to 1,000 individually wrapped coils, the Midnight Luxe provides an impressive mix of comfort and support. Appealing to all body types and sleep styles, this mattress has thousands of glowing five-star reviews.
The Midnight Luxe's construction includes steel coils and several types of foam, including copper gel memory foam, Memory Plus foam, and Helix Responsive Foam. The mattress is CertiPUR-US-certified and does not contain PBDE flame retardants, ozone depleters, formaldehyde, lead, or mercury.
Like all Helix mattresses, the Midnight Luxe is fiberglass-free. Helix uses rayon fiber yarn as a fire retardant.
What I Didn't Love
The Midnight Luxe has a feel that's between soft and medium-firm. For some back sleepers and stomach sleepers, this mattress may feel too soft.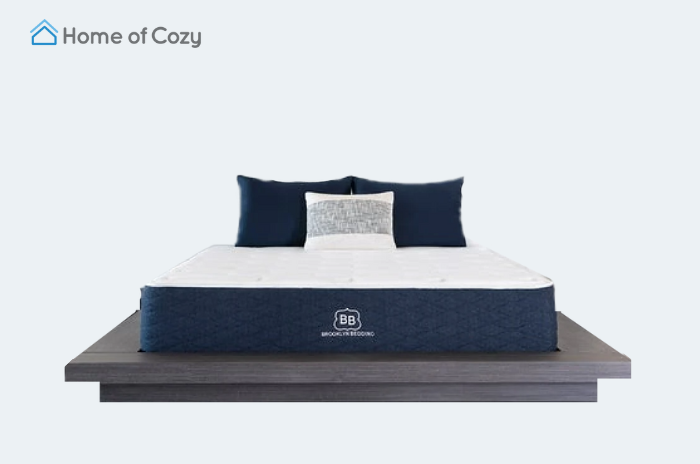 Price: $498.80–$1,199.30
Mattress Type: hybrid
Firmness: available in soft (3/10), medium (5/10), or firm (7/10)
Sleep Trial: 120 nights
Warranty: 10 years
What I Loved About This Brooklyn Bedding Mattress
Brooklyn Bedding's Signature Hybrid is an affordable mattress that's available in soft, medium, or firm options. The 11.5" construction includes a core of individually encased coils, several layers of foam, and a breathable quilted top.
The Signature Hybrid is fiberglass-free. Brooklyn Bedding uses a hydrated silica fiber sock wrapping to provide flame retardation. Hydrated silica is a form of silicon dioxide that's commonly used in toothpaste and foods as an anti-caking agent.
What I Didn't Love
The Signature Hybrid is made with a thick core and fairly thin comfort layers. The feel is responsive and somewhat bouncy. If you prefer more of a squishy memory foam surface, then the Signature Hybrid isn't the one for you.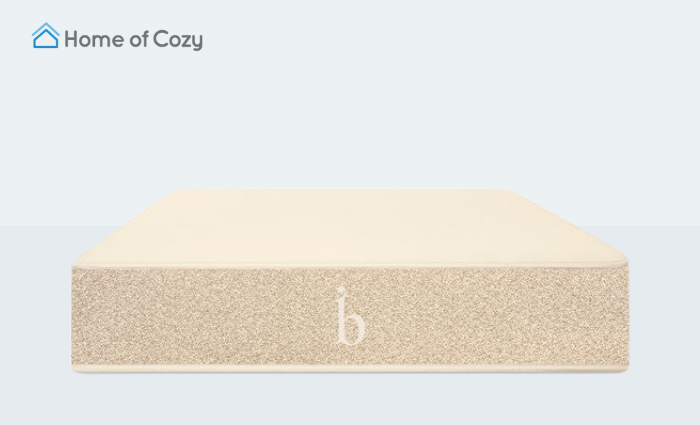 Price: $1,124.10–$1,874.10
Mattress Type: hybrid
Firmness: 6.5/10
Sleep Trial: 100 nights
Warranty: 25 years
What I Loved About This Birch Mattress
The Birch Natural is a top pick for mattress shoppers who value organic, clean, eco-friendly materials. This 11" mattress has a medium-firm feel, featuring the heavenly benefits of natural Talalay latex—a luxury material that offers an ideal blend of firm support and pressure relief.
Individually wrapped steel coils, a layer of organic New Zealand wool, and an organic fair trade cotton cover are also included in the Birch Natural's construction. The mattress's fire retardant solution is made from 100% wool.
What I Didn't Love
The Birch Natural has a buoyant, responsive, luxury-firm surface. As a result, the mattress feels amazing but isn't great at isolating motion. Movements on one side of the bed can be felt on the other side. If motion isolation is an important quality for you, consider a softer mattress that includes thick layers of foam.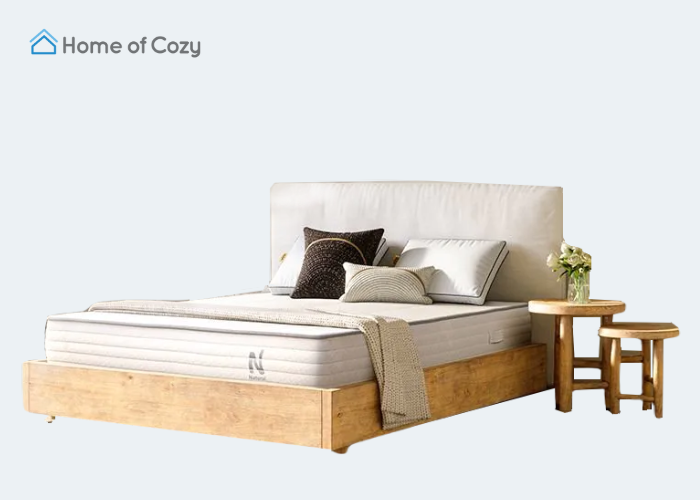 Price: $1,049–$1,749
Mattress Type: hybrid
Firmness: 6/10
Sleep Trial: 120 nights
Warranty: lifetime
What I Loved About This Nolah Mattress
Similar to the Birch Natural, the Nolah Natural 11" is built with a steel coil core, organic cotton, organic wool, and Talalay latex. The feel of this mattress is more soft and plush, perfect for side sleepers who require cushioning around sensitive pressure points.
The Nolah Natural 11" is fiberglass-free, GOTS-certified, and made with Oeko-Tex® 100 certified latex.
What I Didn't Love
This is an incredibly comfortable mattress that will work for most sleepers. However, heavy-bodied folks who sleep on their backs or stomachs may prefer a mattress with a firmer surface.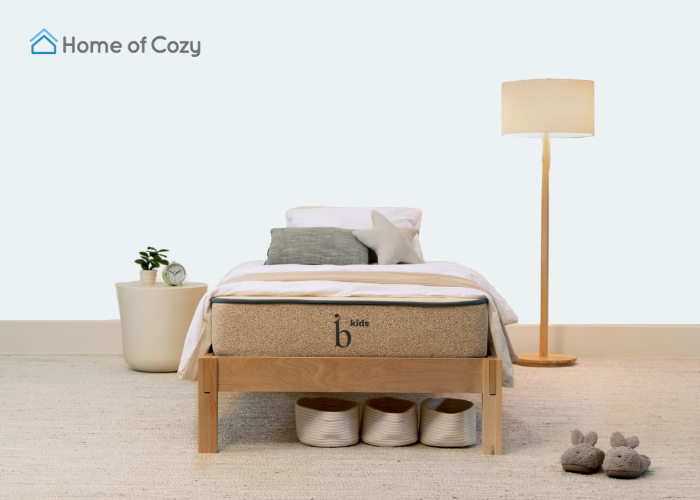 Price: $842.80–$1,030.30
Mattress Type: hybrid
Firmness: flippable design with a firm side (6.5/10) for ages 3–7 and a softer side (4.5/10) for ages 8–12
Sleep Trial: 100 nights
Warranty: 25 years
What I Loved About This Birch Mattress
The Birch Kids mattress is available in twin or full sizes. The design is flippable, providing youngsters with many years of use as their comfort needs change. For ages 3–7, the firm side provides the head and neck support that young sleepers require. Around age 8, the mattress can be flipped over to its softer side.
Like Birch's adult mattresses, the Birch Kids is made with an impressive combo of natural, eco-friendly, organic materials. These include steel coils, organic cotton, and natural latex. A layer of organic wool equips this fiberglass-free mattress with its fire safety properties.
The Birch Kids' certifications include GOTS, GREENGUARD Gold, Fair Trade Certified organic cotton, and eco-INSTITUT certified latex.
What I Didn't Love
This isn't your typical youth mattress and the price reflects that. At over $800 for a twin size, the Birch Kids mattress won't fit every family's budget.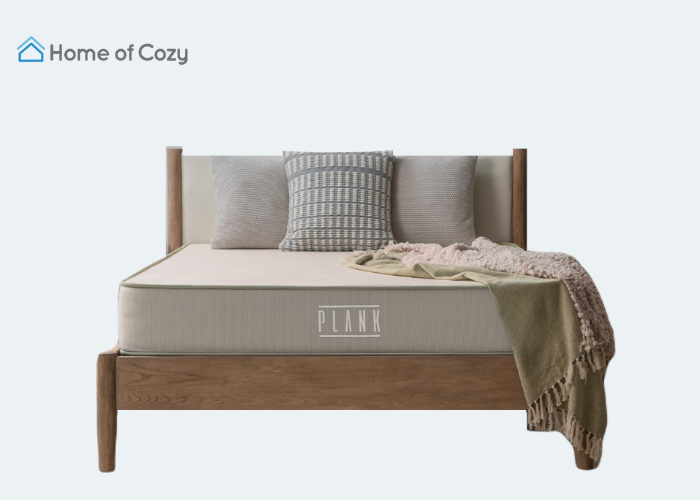 Price: $1,049.30–$1,998.80
Mattress Type: hybrid
Firmness: flippable design with a firm side (8.5/10) and a medium-firm side (7/10)
Sleep Trial: 120 nights
Warranty: 10 years
What I Loved About This Plank Mattress
The Plank Firm Natural is a great choice for back sleepers and stomach sleepers who require a firm and supportive surface. Luxury materials in the Plank Firm Natural include organic cotton, organic wool, and Talalay latex.
This hybrid mattress is flippable, offering a medium-firm side and a firm side. This is helpful for online shoppers who aren't sure precisely what firmness level they're looking for.
The Plank Firm Natural is GOTS-certified and fiberglass-free.
What I Didn't Love
At just under $2k for a king size, the Plank Firm Natural is the priciest model we've included in this list.
Best for Plus-Size Sleepers: Titan Plus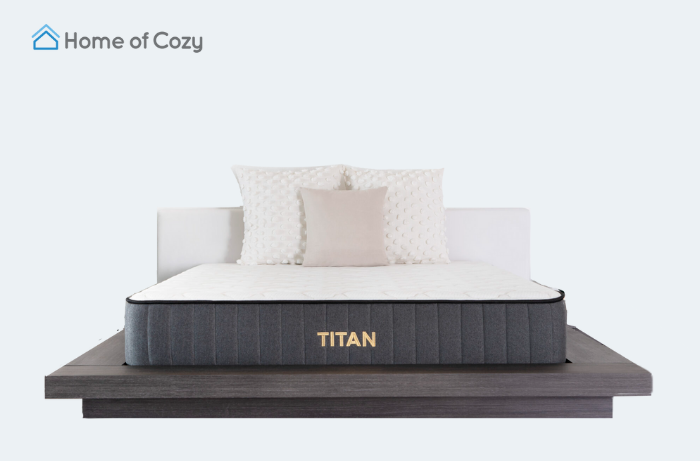 Price: $524.30–$1,124.30
Mattress Type: hybrid
Firmness: 9/10
Sleep Trial: 120 nights
Warranty: 10 years
What I Loved About This Titan Mattress
The Titan Plus by Brooklyn Bedding is designed specifically for plus-size sleepers, with a 9/10 firmness rating and a 1,000 lb weight capacity.
Despite the high firmness score, this mattress feels surprisingly cozy, even for a skinny fella like myself. Multiple foam layers, including a top layer of gel memory foam, provide a gentle touch without permitting deep sinking.
Like other Brooklyn Bedding mattresses, the fiberglass-free Titan Plus uses a hydrated silica fiber sock for flame retardation.
What I Didn't Love
If you're a side sleeper, the Titan Plus will almost definitely feel too firm. Side sleepers usually want to feel more compression around the hips and shoulders in order to experience sufficient pressure relief.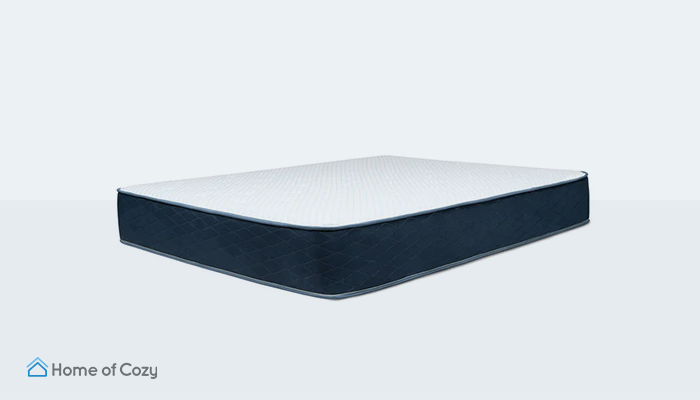 Price: $399–$749.25
Mattress Type: hybrid
Firmness: 5/10
Sleep Trial: 120 nights
Warranty: 10 years
What I Loved About This Dreamfoam Mattress
The Dreamfoam Hybrid is the lowest-priced mattress that we've included in this guide, offering a great option for shoppers who are on a tight budget but want to avoid fiberglass.
This hybrid bed is ideal for side sleepers, with a 2.5" top layer of gel memory foam that provides ample pressure relief and cushioning.
The Dreamfoam Hybrid is fiberglass-free and made with hypoallergenic, CertiPUR-US-certified foam.
What I Didn't Love
The Dreamfoam Hybrid is fairly thin, lightweight, and soft. As such, this mattress isn't recommended for plus-size sleepers, who typically require a bed that's more substantial and firm.
Choosing a High-Quality Mattress that's Safe and Non-Toxic
All of the mattress brands featured above specialize in non-toxic mattresses. If you didn't find your new mattress among the models reviewed above, try checking out other offerings by these same brands.
For other health-related mattress guides, check out Home of Cozy's Best Mattresses for Pregnancy and Best Mattresses for Fibromyalgia.