We've reviewed tons of couches, sectionals, loveseats, and more from various online retailers and compared them based on their price, level of comfort, quality of construction, and customizability.
Not only have we found the very best sofas and sectionals available, we've also been able to narrow down the best online retailers for sofas in 2020. We've looked at factors like available price points, return policies, and customer service reputation. Here are our top 5 best online sofa companies.
5 Best Online Retailers for Sofas 2020
1. Wayfair
Price Range: $120 to $23,000
Where to Buy: Wayfair's website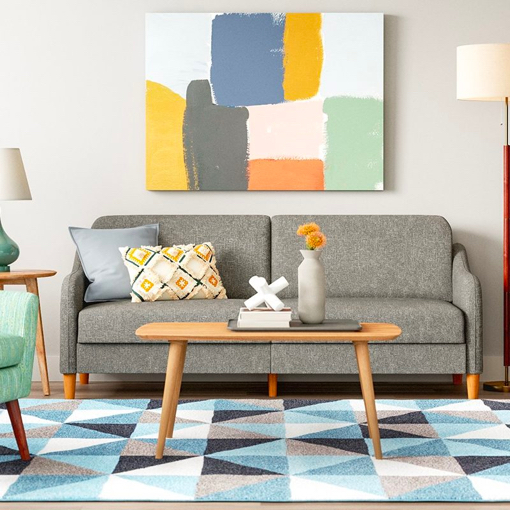 What real customers loved about Wayfair
Wayfair is one of the world's largest, most recognizable furniture brands today. They are best known for their stylish, versatile selection of home furnishings at a wide range of price points. They are an online-only retailer and have a reputation for a user-friendly shopping experience with an inventory of more than 14 million products.
Buyers love that Wayfair offers free shipping on orders over $49 and that they also offer protection plans for furniture.
Wayfair's Drawbacks or Flaws
Some buyers are not happy that Wayfair doesn't have showrooms to visit because they are a mass online retailer.
2. Article
Price Range: $599 to $4999
Where to Buy: Article's website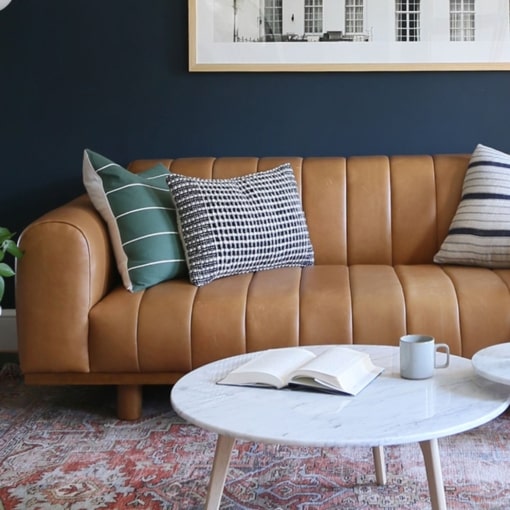 What real customers loved about Article
Article strives to design stylish furniture that everyone can afford, and will last for years. To prove their commitment to that goal, Article uses no retailers or resellers, and works closely with their manufacturer to focus on creating quality items. Their culture is rooted in five core values: be good, be direct, be better, be adventurous, be genuine.
Article customers love that they offer fast, free shipping for items over $999 and that you are allowed a 30 day trial to make sure your selection is the best fit for you and your home.
Article's Drawbacks or Flaws
Some buyers have complained that Article does not have any showrooms available and that returns incur shipping and repackaging fees.
3. Joybird
Price Range: $1200 to $3500
Where to Buy: Joybird's website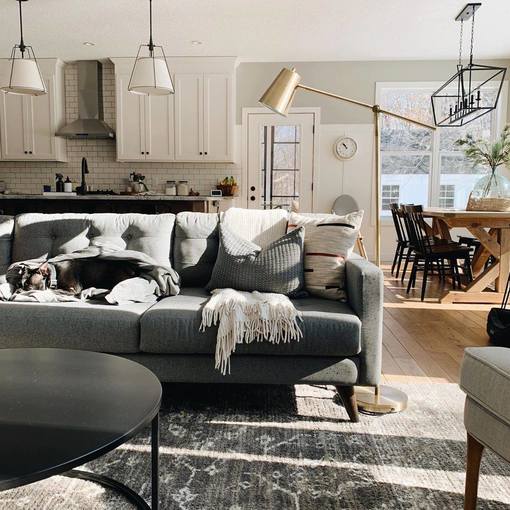 What real customers loved about Joybird
Joybird is known for their focus on creating beautiful, mid-century inspired items that meet the unique tastes of their customers and will last a lifetime. Their goal is to create hand-crafted furniture, at fair prices, that can be customized to create a one-of-a-kind piece and a shopping experience you won't find anywhere else.
Joybird customers love that they give design consultations, fabric samples, and white glove delivery service. Customers have also praised Joybird's numerous fabric and color options available for sofas.
Joybird's Drawbacks or Flaws
Some customers have complained about Joybird's shipping time for custom orders as well as the fact that they charge for shipping.
4. Burrow
Price Range: $1395 to $3995
Where to Buy: Burrow's website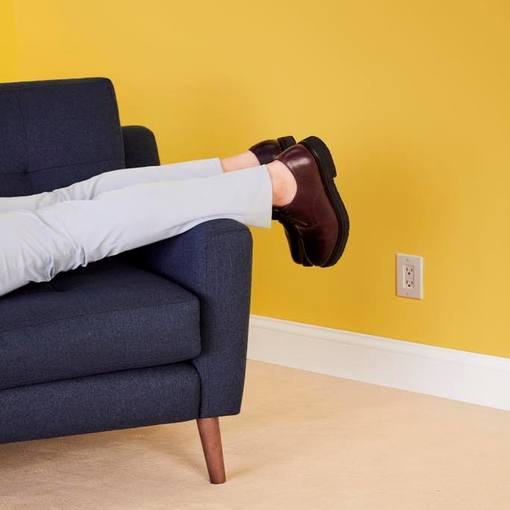 What real customers loved about Burrow
Burrow is well known for their extensive collection of sofas, sectionals, sleeper sofas, and loveseats for a variety of budgets. This brand was designed out of a desire to create a couch that would be ergonomical enough to support a Netflix binge while still being stylish. Burrow is committed to creating handcrafted, durable furniture from sustainably-sourced hardwood and stain resistant, non-toxic fabrics. They have maintained a direct-to-customer brand in order to remove retail markups and pass the savings on to their loyal customers.
Burrow customers love their fast free shipping and their products are made in the USA.
Burrow's Drawbacks or Flaws
Customers have complained that Burrow sofas lightweight design is not worth the higher price tag on some of their items.
5. Allmodern
Price Range: $250 to $3500
Where to Buy: Allmodern's website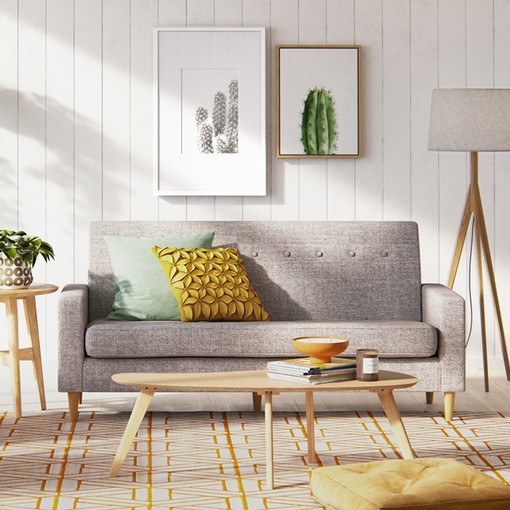 What real customers loved about Allmodern
Allmodern, is an extension of Wayfair who also made this list. At Allmodern, they believe that modern life isn't always simple, but furnishing a modern looking home should be. To that end, they are committed to making the online shopping experience easy and enjoyable by providing quality sofas at reasonable prices, and fast shipping. Their collection is made to suit all different styles and tastes, from modernity to farmhouse.
Buyers love that Allmodern has a wide selection of sofas and sectionals and options available for every size budget. They also love that Allmodern offers numerous fabric and color options to customize your furniture purchase.
Allmodern's Drawbacks or Flaws
Buyers have complained that Allmodern has a strict return policy and that their white glove delivery service costs extra.