Your couch might just be the most important purchase you make for your home. After all, it's where you'll spend the majority of your waking hours while home, and the centerpiece of your living room when you entertain.
That's why we'll be reviewing the best quality couches as well as the best sofa brands in our "Best Couches of 2020" review. You'll see options from Article, Joybird, Burrow, West Elm, and Pottery Barn. We'll also do a deep dive into coveted features and style trends such as: deep seats, modular construction, customization choices and modern design elements.  
Home of Cozy Sofa Superlatives
Best Value Sofa: The Sven by Article
Best Minimalist Sofa: The Preston by Joybird
Best Modular Sofa: The Nomad by Burrow
Best Leather Sofa: The Hamilton by West Elm
Best Overall Sofa: The Comfort by Pottery Barn
The 5 Best Couches of 2020
1. The Sven by Article
Price: $999
Where to Buy the Sven Couch: Article's website
What real customers loved about Sven.
The Sven birch ivory sofa features crisp, clean lines, tufted cushions and stylish round bolsters. Its super deep seats are ideal for relaxing comfort. Its simple styling means you can dress it up with some colorful accents or keep it a neutral piece in your room.
Buyers love how comfortable the couch is as well as how well the fabric holds up well for those with pets. They also love how the neutral color is a welcome addition to any room's current decor.
Sven's Drawbacks or Flaws
Some customers have claimed that the fabric was a bit rough when it first arrived and that the back cushions crinkle when sitting on the couch.
2. The Preston 86″ by Joybird
Price: $1849
Where to Buy the Preston Couch: Joybird's website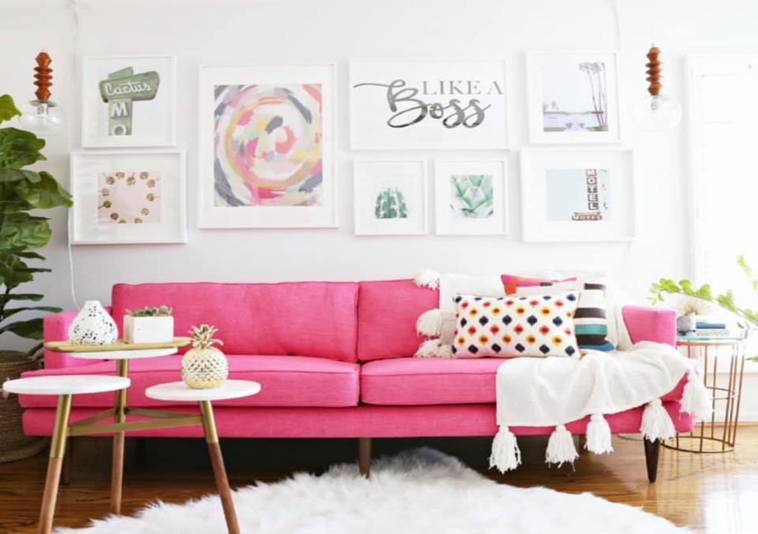 What real customers loved about Preston.
The Preston is a work of art. Handcrafted with sharp lines, tailored design, and mixed media wooden legs. Built for both beauty and comfort, the Preston is an excellent choice for the buyer looking for a sofa that is both eye-catching and plush.
Buyers love that the sofa fits well in a small apartment, or as a compliment to a larger home. They also say that it's a great choice if you love snuggle up and get comfy.
Preston's Drawbacks or Flaws
Some customers have said they wish you could buy slightly taller legs for it and that it requires frequent touch up with a lint roller.
3. The Nomad Sofa by Burrow
Price: $1395
Where to Buy the Nomad Sofa: Burrow's website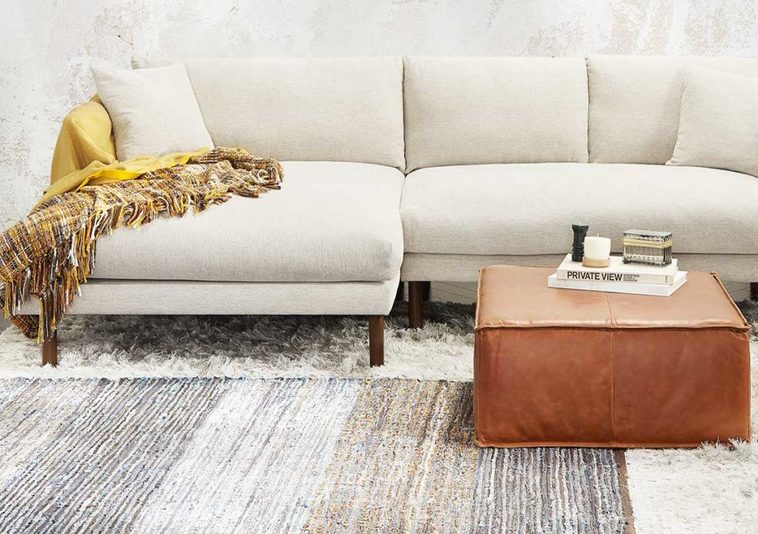 What real customers loved about Nomad.
The Nomad sofa is a modern marvel with its easy to adapt, modular design. This grow-with-you sofa is also completely customizable, with a wide range of design options including: five fabric colors, three leg finishes and two armrest heights. Furthermore, it comes with reversible back cushions so you can alternate between the classic tufted, and modern smooth.
Buyers love that the Nomad Sofa is extremely easy to assemble and is as comfortable as it is stylish. They also love that it's made in America.
Nomad's Drawbacks or Flaws
One customer said their only caveat with this sofa is that they feel assembly is a two-person job.
4. Hamilton Leather Sofa by West Elm
Price: $2399
Where to Buy the Hamilton Leather Sofa: West Elm's website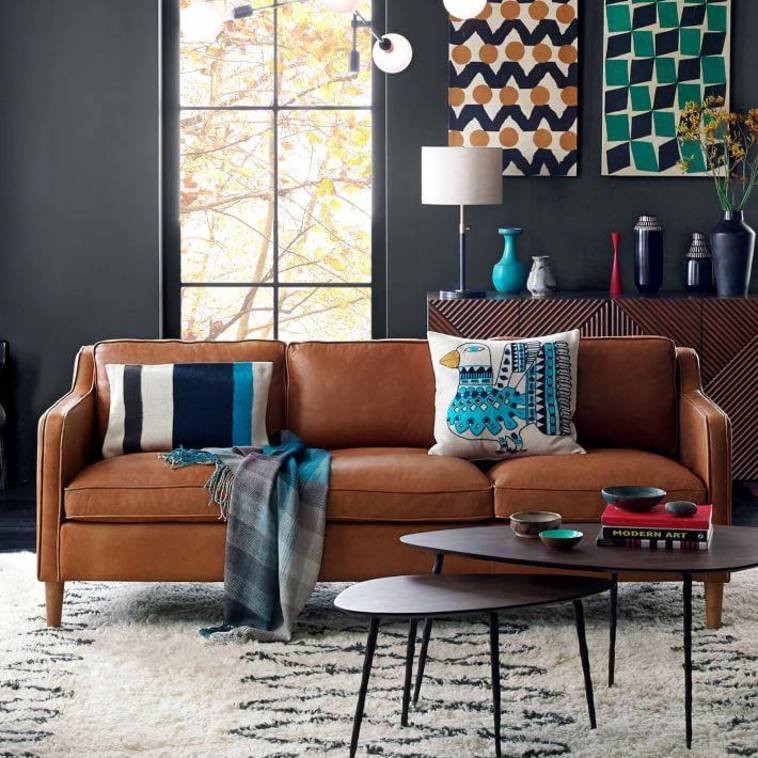 What real customers loved about the Hamilton sofa.
The Hamilton is a modern spin on a classic style dating back to the 1950s. With its vintage silhouette, the Hamilton is as stylish as it is comfortable. Down-wrapped back cushions let you feel like you are floating away as you comfortably sink in. And with ten leather shade options, you have you can be sure to choose an option that will compliment your room's vibe and style.
Buyers love that the sofa fits well in a small apartment, and many reviewers have discussed needing to pass on other sofas that were just too big to fit well in a room. They also have reported that the sofa is very comfortable.
Hamilton's Drawbacks or Flaws
This sofa has received stellar reviews on its design and construction. However, some buyers have complained that ordering a custom color has a much shorter return window (7 days) and takes longer to ship.
5. Comfort Sofa by Pottery Barn
Price: $1299
Where to Buy the Comfort Sofa: Pottery Barn's website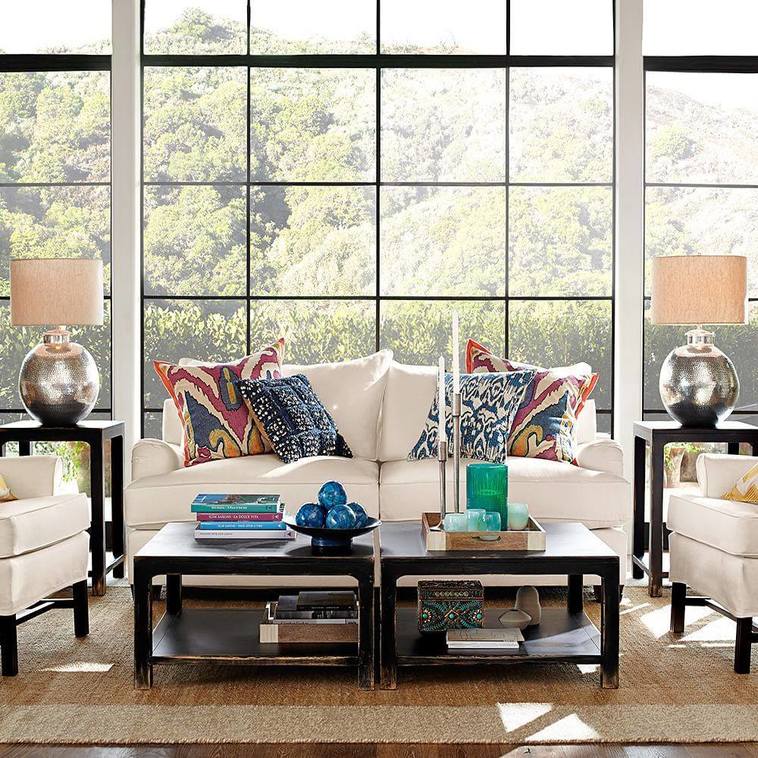 What real customers loved about the Comfort sofa.
All you have to do is take a seat and you'll understand how this sofa got its name. The Comfort sofa was designed for relaxation with its super deep deats and triple-layer padding on the arms and back. Best of all, the Comfort has the most customization potential with numerous fabric, fill, and cushion options.
Buyers love that the Comfort is super soft and luxurious and that its construction is extremely sturdy and durable.
Comfort's Drawbacks or Flaws
Buyers have said that the back cushions can get really flat and need to be fluffed frequently to retain their shape.