If you're on the hunt for a new living room sofa, you're probably wondering whether you should buy one made with leather or fabric sofa materials. While genuine leather furniture is traditionally considered to be more high-quality, today there are several high-quality fabric options as well.
Both options come with pros and cons, particularly in different situations. For example, a leather couch is considered to be more durable, but if pets are involved, you might actually be better protected against rips and tears with a performance fabric option.
Ultimately, it really depends on your circumstances and preferences. Some of the considerations you should make include upkeep requirements, durability, aesthetic, comfort, and of course, your budget.
Things to Consider When Choosing a Sofa
When choosing your new sofa material, it's important to consider both your preferences and lifestyle needs. Some particulars include stain-resistant options, durability, style, and pet-friendliness.
If you have sensitive skin or allergies, you might opt for high-end, hypoallergenic material. If you're concerned about high-traffic from children, you might consider a good quality, stain-resistant fabric, or high-quality leather with a stain-resistant finish. If you have pets and are concerned about pet hair, you need an option that makes it easy to collect pet hair.
These are just a few of the considerations to keep in mind when choosing a sofa fabric.
Types of Leather Sofas
There are many different types of leather available. Genuine leather either comes unaltered as a full-grain, or it is run through a splitting process that separates the top-grain, from the bottom which is then split further for various purposes. The bottom portion is referred to as split-grain.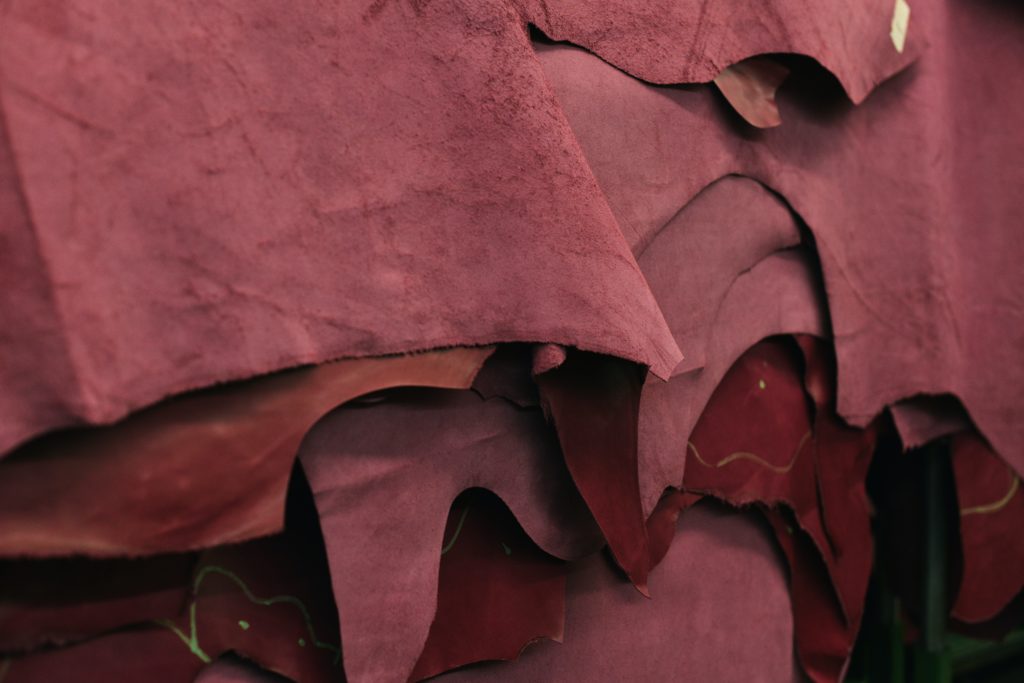 Due to its design, leather sofas are exceptionally easy to clean and stain-resistant in most circumstances. Most spills can be wiped away with a damp cloth. However, for long-term maintenance, regular application of a leather protectant is recommended.
Here's a break-down of the various forms of leather available.
Full Grain Leather
Full-grain leather is totally unprocessed and retains all of its natural flaws and texture. As it's untreated, it also absorbs any moisture or oil and develops what is called a patina, over time, which increases its aesthetic appeal.
Top Grain Leather
Top-grain leather is the upper portion of the hide and is considered to be the highest quality. The top-grain is typically sanded and tanned to give it an even look and feel. Top-grain leather is treated through the tanning process so it does not absorb oil or moisture.
Split Leather
Split-grain leather is the bottom portion of the hide that is separated during the splitting process. It often goes on to form other types of material like suede.
Aniline and Semi-Aniline Leather
Aniline leather and semi-aniline leather are dyed soluble dyes to give it a uniform look while retaining the texture of genuine leather. This way, it retains its natural markings and feel.
Suede
As mentioned previously, split leather is often used to create suede which has a napped finish. Suede is a softer, more pliant option for those who prefer a smoother texture to genuine leather.
Bonded Leather
Bonded leather is a less expensive, leather hybrid option formed from leather pieces, vinyl, and plastic that has been bonded together with glue.
Faux Leather
Faux leather is an artificial option made from synthetic materials that produce a similar look and feel to genuine leather. Synthetic leather is created with polyurethane, vinyl, or a blend of both.
Advantages and Disadvantages of Leather Sofas
If you're considering leather sofas over fabric ones to complement your living room furniture, it's important to know the pros and cons upfront so you avoid buyers' remorse later on.
Advantages
High-end option compared to fabric
Hypoallergenic
Greater durability
Easy to clean, stain-resistant
Disadvantages
Costlier than fabric
Leather requires some maintenance to maintain quality
Leather isn't scratch-resistant
Leather can be uncomfortable in hotter climates
Types of Fabric Sofas
As an alternative to leather, sofa upholstery fabric comes in a variety of options. There are natural fabrics that are popular for their hypoallergenic and organic components. However, synthetic fabrics are equally desirable. While often made of synthetic and natural blends, performance fabrics are more durable and hold up well to high-traffic from pets and/or kids.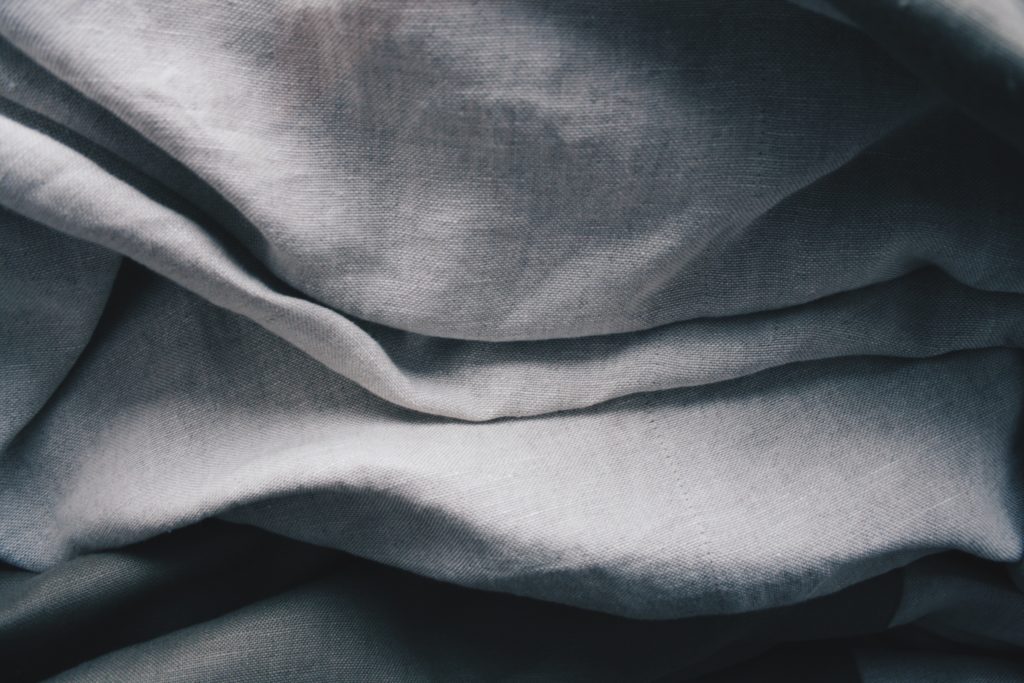 Natural fabrics are sourced from plants, are hypoallergenic, and come in a variety of thread counts for comfort level. Natural fabrics have a tight weave design which enables them to prevent snagging and tearing.
Alternatively, synthetic fabrics are often blended with natural fibers so that they resemble the look and feel of natural fabric, but with greater durability and stain resistance.
Natural Fabrics
Natural fabrics include those sourced directly from nature, such as cotton and wool. They are typically hypoallergenic and come in organic options. In addition, their tight weave design helps to guard against snags and tears but is less stain-resistant.
For big spills, it is advised not to use any hard scrubbing on natural fabrics. Instead, using a soap and water-based cleaner with gentle blotting is recommended.
Performance Fabrics
Performance fabrics are generally made with a mix of synthetic and natural fibers, including chenille, rayon and microfiber. This mixture provides greater durability as well as scratch and stain resistance while still maintaining the appearance of natural fabrics. Furthermore, they are easier to clean and maintain.
Due to their unique design, performance fabrics are both scratch and stain-resistant and can be cleaned easily. While cleaning solutions vary from product to product, you can typically clean performance fabric spills by using a soap and water-based cleaner.
Advantages and Disadvantages of Fabric Sofas
There are some really great advantages to fabric sofas, but there are also some disadvantages. Let's review some of them here.
Advantages for Natural Fabric
Tight weave makes them less prone to dust mites and pet dander.
Lower price point compared to leather
More breathable in hotter climates
Greater durability
Disadvantages to Natural Fabric
All-natural and organics can be costlier
Natural fabrics are more stain prone compared to leather and performance fabric
Will need regular dusting and cleaning
Advantages to Performance Fabric
Lower price point compared to leather and natural fabrics
Easier to clean
Greater durability
Disadvantages to Performance Fabric
May be harsher for those with skin sensitivity
Some performance fabrics can have piling issues
Choosing a Leather or Fabric Couch Depending on Your Situation
As you can see, there is plenty to love about both leather and fabric sofas. Really it boils down to your unique situation. Considerations such as lifestyle, aesthetic preferences, use, and budget will all play a role in your decision.
While genuine leather is a high-quality option, it can be hot to sit on in warmer temperatures and requires a bit of upkeep to protect your investment. And while fabric is a less costly solution, it is easier to stain and less durable than leather.
Our recommendation is to order some swatches to check the look and feel to help you make your final decision. Happy hunting!