Walnut Creek, California, is known for being a great place to live and work. However, few realize it's also one of the best places to find a reputable mattress store packed with options for every type of sleeper. Check out our top picks to get the restful, restorative sleep needed for a happy and healthy life in the city.
What To Know Before You Buy A Mattress in Walnut Creek, CA
With the average person spending nearly a third of their life asleep, choosing the right mattress can make a big difference in how you feel and function on a daily basis. To avoid buyer's remorse, consider the following before you visit any of the best mattress stores in Walnut Creek, CA:
Sleep Position: Do you sleep on your back, side, or stomach? Each position requires different levels of support and firmness in a mattress. Communicating this to a store representative will help you get the best recommendations.
Budget: While it's important to prioritize quality and comfort when buying a new mattress, having a budget in mind is just as important. With so many options available, having a price range will help narrow down your choices.
Verify Reputation: Checking out online reviews for top mattress brands the retailer advertises before visiting is a good idea. This way, you'll come in with a list of possible options that you know have been well-received by other customers with your specific sleep style.
Cost Breakdown: Learn the breakdown of what makes up the cost of a mattress, such as materials used, manufacturing processes, delivery, interest from financing, and brand reputation. This will help you understand why mattresses may vary in price.
Warranty Coverage: Find out exactly how long your mattress is covered and what issues are considered under warranty. Knowing this in advance can save you from potential headaches down the line.
Spend enough time: Don't just quickly lay down and get up. Take your time to really get a feel for a sleep surface. While there is no exact time frame you should adhere to, our sleep experts recommend spending at least 15 to 25 minutes to get a reliable feel of comfort.
Try different positions: Roll over, lay on your side, and sit on the edge of the bed. Test out each position you typically sleep in to see how well the mattress supports pain points in the neck and lumbar regions.
Test it with a friend or partner: if options like motion isolation or edge support are important, bring someone along to test them out with you. This will give you a more accurate idea of how the mattress performs with weight distribution and movement.
Take note of any pressure points: Pay attention to any areas where you feel discomfort or pressure while lying on the mattress. This could indicate that the mattress is not the right fit for you.
Never feel pressured to make a purchase immediately after testing out a mattress. It is essential to take your time and carefully consider all of your options before deciding. And If possible, visit multiple stores and test several different mattresses to better understand what works best for you.
Our Top Picks For The Best Mattress Store In Walnut Creek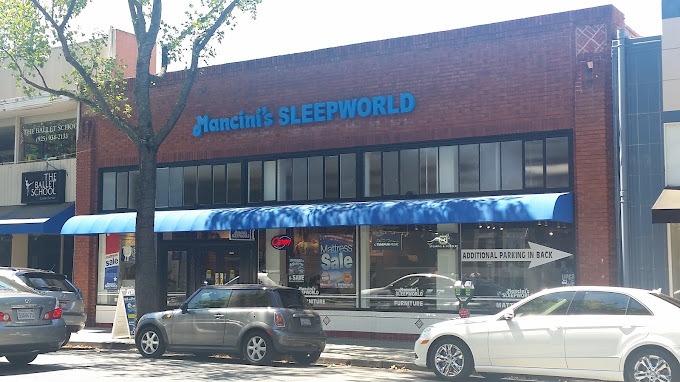 Address: 1359 N. Main St., Walnut Creek, CA 94596
Phone Number: 925-932-9200
Trial Length: 120 nights
Why I Picked This Store
Manicini's Sleepworld stands out as a top pick for its 50+ years of providing high-quality mattresses and exceptional customer service. Located in the Plaza Escuela Shopping Center and open Monday thru Friday from 10am to 8pm (until 7pm on weekends), they offer a wide variety of mattress brands, including but not limited to Serta, Sealy, Tempur-Pedic, Kluft, Aireloom, and their very own Sleepworld Designs.
Unlike other home decor stores in the San Francisco area, Mancini's Sleepworld is focused solely on mattresses and bedroom furniture, ensuring that you have every possible option for comfortable sleep surfaces in kids' and adult rooms.
Over 100,000 customers have trusted Mancini's Sleepworld for their mattress needs, and for good reason. The mattress retailer offers a generous 120-night sleep trial, free delivery on a massive selection of mattresses across a significant section of California, and unbeatable pricing to meet any budget.
Ultimately, if you live in the Bay Area and can't rest till you try out every innerspring, hybrid, or memory foam mattress in the area, Mancini's Sleepworld has you covered with a huge selection and an expert staff.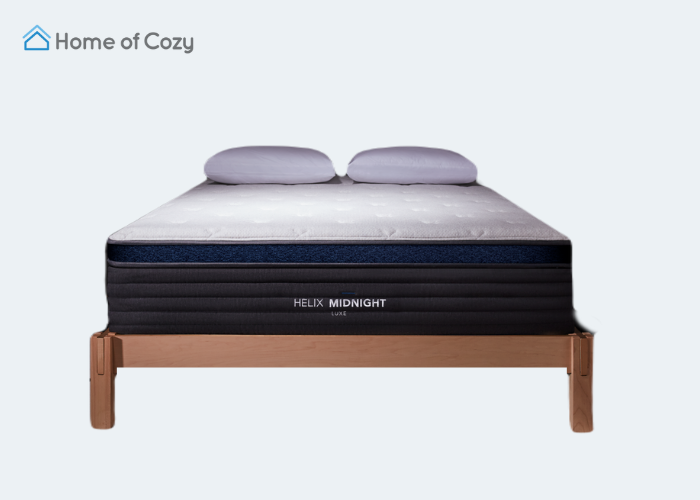 What I Loved
Of all the mattresses I tested in-store, the Helix Midnight Luxe stood out the most for its exceptional lumbar support and medium firmness level, ideal for side sleepers like me. After speaking with the staff, I learned that this amazing feeling results from the innovative hybrid design of 1000+ individually wrapped coils and multiple layers of copper and responsive memory foam.
And while I have tried out countless quality mattresses designed to enhance the overall sleep quality, I have to say that the cooling gel pillow top on the Helix Midnight Luxe was a cut above the rest. The unique sleep technology can be felt from the moment you lay down, providing an instant cooling sensation that is perfect for those who tend to sleep hot.
What I Didn't Love
While the Helix Midnight Luxe is available in options ranging from twin to California King size, I wish they had options for RV beds. I enjoy road-tripping and would love to have this on my travels. That said, I look forward to upgrading my organic mattress at home to this luxurious option for a perfect sleep experience when I return from my travels.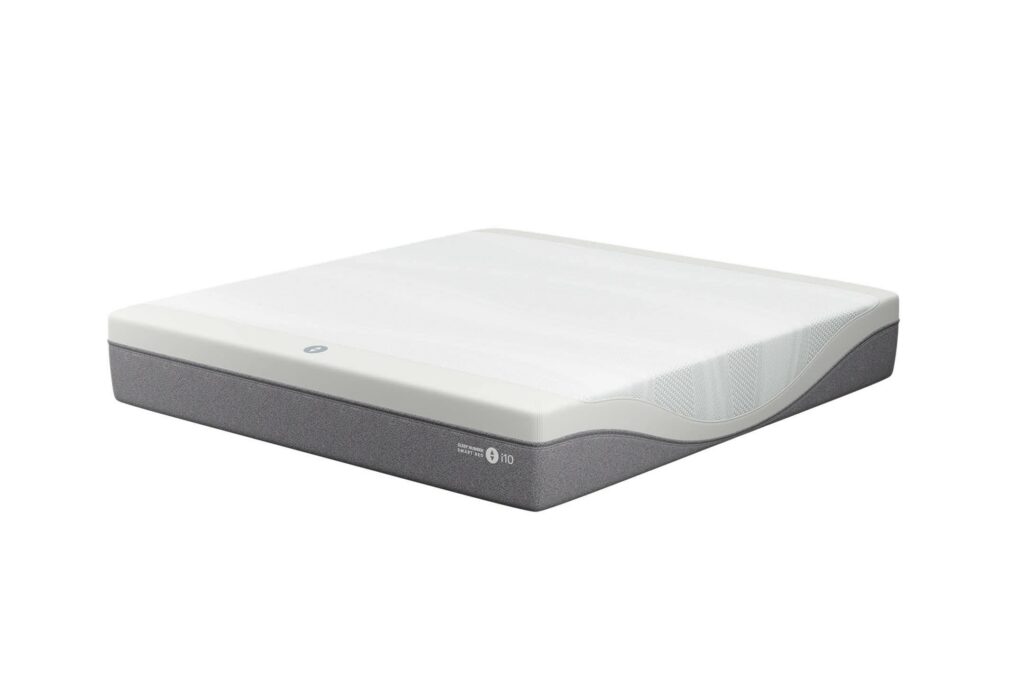 Address: 1619 Mt Diablo Blvd Walnut Creek, CA 94596
Phone Number: (925) 939-3116
Trial Length: 100 nights
Why I Picked This Store
Sleep Number is arguably one of the world's most recognized brands, but a visit to their Walnut Creek showroom ensures the ultimate in this mattress firm's service and sleep quality. It's located on the first floor of the Plaza Escuela Shopping Center and is open 7 days a week from 11am to 8pm.
The knowledgeable staff takes the time to get to know you and your unique sleep preferences with the same innovative sleep tests used online, while guiding you through a spacious storeroom that allows you to get a hands-on feel you just can't experience when shopping for a mattress online.
All mattresses contain Sleep Number's patented dual air chamber technology and come with amazing in-store deals of up to $500 off. As a bonus, the Walnut Creek location offers incredible 60-month financing plans to ensure that getting a good night's rest is always within your budget.
Plus, with the ability to see and feel the high-quality bed accessories offered, from cooling pillows to temperature-regulating sheets and pillow toppers, you are sure to leave with everything you need for a perfect night's sleep.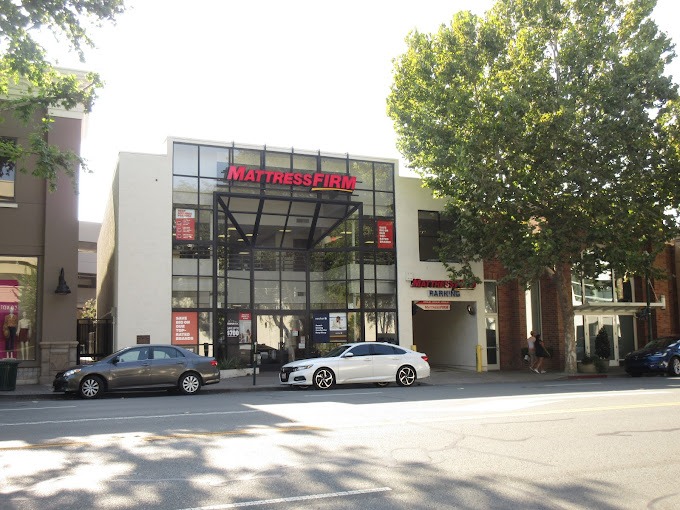 Address: 1245 South Main Street Walnut Creek, CA 94596
Phone Number: (925) 945-8307
Trial Length: 120 nights
Why I Picked This Store
Knowledgeable staff can make or break the mattress buying experience, and with Mattress Firm employees only allowed to assist customers after completing 200 hours of training, you can rest assured that you will receive expert advice and service at both of its Walnut Creek locations.
The bedroom furniture store showroom features an extensive selection of top mattress brands, from Sealy to Tempur-Pedic, with hybrid, innerspring, memory foam, and natural mattress options, so there won't be a problem finding something that suits your sleep style – or budget.
Unbeatable in-store financing options combined with a 120-night sleep trial are available at its flagship South Main Street store as well as its Ygnacio Valley Road location, ensuring you get the perfect mattress at a great price no matter where you shop.
With excellent customer reviews and ratings for all its headboard, boxspring, and adjustable base options, it's clear that Mattress Firm Walnut Creek is dedicated to providing a top-notch mattress shopping experience Monday thru Saturday from 10am to 8pm and Sundays from 10am to 6pm.
For those who want to buy but don't have room in their vehicle, the store offers free shipping and delivery on all purchases as well as in-store pickup for those who want to shop online without waiting to sleep on their new mattress.
Get The Perfect Sleep at a Walnut Creek Mattress Store
A trip to a Walnut Creek mattress store takes the guesswork out of shopping, ensuring you get to really feel what the best mattresses made in the USA and reviewed by Home of Cozy can do to enhance your sleep health. Whether you need something to eliminate back pain, provide enhanced lumbar support, keep you cool, or provide the perfect solution for you and your partner's sleep needs, the three Walnut Creek mattress stores above are sure to have the right solution for you.