Mattress shopping can be hard work. With so many options to choose between and a plethora of features that most of us struggle to wrap our heads around, there are mattresses that suit every need and every budget.
The latest craze on the market is the pillow top mattress. Made up of two layers — a stitched soft padded pillow top layer and a supportive spring section below — these mattresses are designed to offer extra comfort.
A pillow top gives a mattress extra cushioning, helps keep the body cool at night, and has excellent motion isolation properties. Since the top layer is usually sown on, it doesn't slip off, unlike separate mattress toppers. Plus, this layer looks appealing, explaining why hotels across the world are embracing these quality mattresses.
So if you're looking to upgrade your mattress to one with a more luxurious look and feel, look no further than my list of the best pillow top mattresses of the year. But first, let's understand what goes into making the perfect pillow top mattress.
Best Pillow Top Mattress: What to Look Out for
Brand
Best For
1

Editor's Choice

Overall
Shop Now
2

Side Sleepers
Shop Now
3

For the Money
Shop Now
4

Couples
Shop Now
5

Organic
Shop Now
6

Plush
Shop Now
7

Firm
Shop Now
8

Plus Size
Shop Now
1
Editor's Choice
2
3
4
5
6
7
8
A pillow top mattress is a great way to enhance the comfort of an existing mattress. At the same time, it's often customized to suit a variety of sleeping patterns and personal preferences. So before you decide, here are some features you should look out for and terms you should familiarize yourself with.
Pillow Top Vs. Euro Top
Before we begin, an important distinction needs to be made — the layer that's stitched onto a mattress could either be referred to as a pillow top or a Euro top. While both serve similar purposes, there are some key differences between the two.
One of the key distinctions has to do with the feel. While pillow tops have a more plush, soft feel, a Euro top uses firmer and denser materials.
Furthermore, a Euro top is also generally sewn onto the side of a mattress, while a pillow top is stitched onto the top. This gives a Euro top mattress more support around the edges and makes them more durable, while pillow top mattresses offer a more consistent feel and strike a balance between support and comfort.
There are no differences in terms of price, as both toppers can come with luxury and budget variants. Both can also have similar thicknesses.
Comfort Preferences
Pillow top mattresses come in several firmness options, allowing you to customize based on your preferences and sleeping patterns.
Support and Alignment
While a pillow top layer gives a mattress a softer feel, it's equally important that you look for one that has a sturdy support layer below.
Materials and Construction
A pillow top could be made out of several materials, ranging from cotton, wool, memory foam, and even latex. Some materials are better at dealing with allergies, while others are more eco-friendly. The choice of material combined with the construction of the lower layer could help you decide if the mattress is right for you.
Motion Isolation
Pillow top mattresses are generally considered great for motion isolation, considering the cushion layer absorbs movement efficiently.
Edge Support
Since it is sewn onto the sides, a Euro top is generally more effective at providing edge support than a pillow top.
Temperature Regulation
Pillow top layers tend to retain more heat than basic innerspring mattresses. But some special cooling toppers are more effective at keeping your body cool than others.
Durability
Euro top mattresses, which use denser materials, are considered more durable than pillow top mattresses, which have a tendency to sink.
Trial Period, Warranty, and Price
While there is a tendency to get carried away with all the additional features, don't forget about the basics — when purchasing a pillow top mattress, don't forget to compare trial periods, warranties, and price points.
Compatibility With Bed Frame
Not every mattress will be compatible with a bed frame. For extra measure, it's worth investigating whether your pillow top mattress will work on your foundation.
Now that we've looked into what factors to consider let's dive right into my picks of the best pillow top mattresses of the year.
Our Top Picks for Best Pillow Top Mattress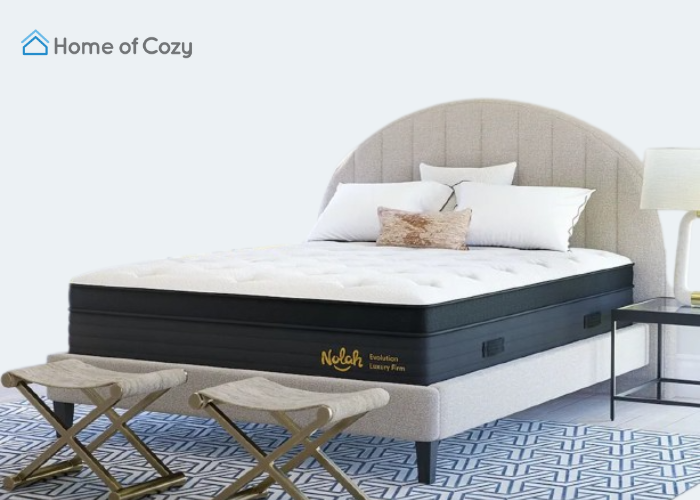 Type of Mattress: Hybrid mattress
Price: $1,499 – $2,699 (30% discount available)
Firmness: Has three firmness options:

Plush — 4-5/10
Luxury Firm — 6-7/10
Firm — 7-8/10

Trial period: 120 nights
Warranty: Lifetime
What I Loved
One of the best ways to judge a good mattress topper is to assess how soft it feels and how much heavy-duty support it offers your joints. And this is where our best overall pillow top mattress, the Nolah Evolution 15," really excels.
The mattress's 2-inch Cooling Euro Topper not only cools the surface but also absorbs excess heat from the body. Meanwhile, the Noah Evolution is made of breathable form that supports your curves and cushions your spine.
This, combined with its individually wrapped coils that respond well to movement, ensures maximum comfort regardless of sleeping position.
Plus, it comes with a lifetime warranty!
What I Didn't Love
It could offer more in terms of edge support
It may be too bouncy for those who prefer a memory foam feel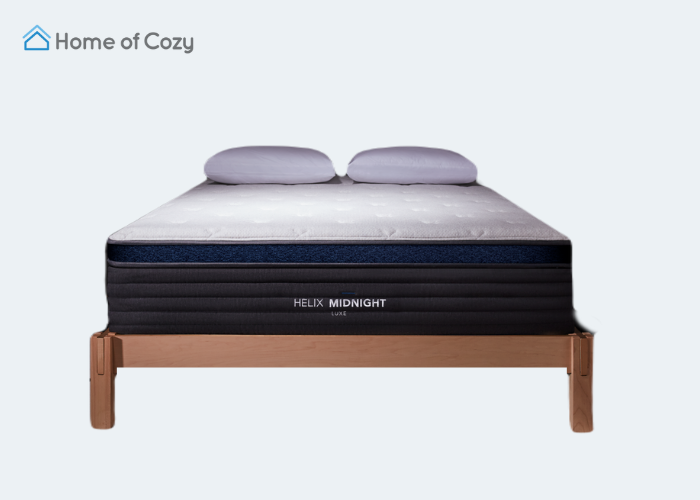 Type: Hybrid mattress
Price: $1,373.80 – $2,873 (before 20% discount)
Firmness scale: 5-6/10
Trial: 100-night sleep trial
Warranty: 10 to 15 years
What I Loved
The Helix Midnight Luxe doesn't just come with one pillow top — it allows you to choose between two options, resulting in a versatile mattress that caters well to specific needs. You could opt for a TENCEL cover, an ultra-breathable and hypoallergenic pillow top, or a GlacioTex Cooling cover that ensures a cool and comfortable night of sleep. Both options are plush and provide extra cushioning.
In addition, the Midnight Luxe is designed with side sleepers in mind, providing both body contouring and relief on your pressure points.
What I Didn't Love
It isn't the best mattress for heavy stomach sleepers
It doesn't offer much in terms of motion isolation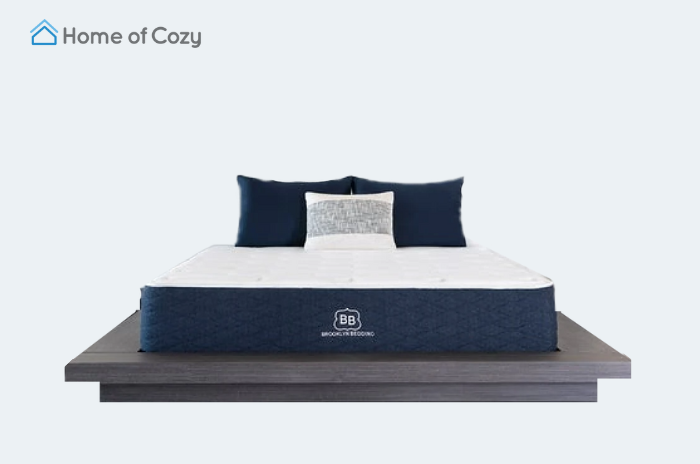 Type: Hybrid mattress
Price: $665 – $1,599 (25% discount available)
Firmness:

Soft — 2-4/10
Medium — 4-6/10
Firm — 6-8/10

Trial period: 120-night sleep trial
Warranty: 10-year warranty
What I Loved
If you're looking for a pillow top mattress that offers maximum comfort without burning a hole in your wallet, the Brooklyn Signature Hybrid is the mattress for you.
The most affordable mattress on this list, the Signature Hybrid, comes with the option to add an optional "Cozy-as-a-Cloud" cooling pillow top, which contours your body, provides pressure relief, and absorbs excess heat with the help of unique cooling fibers.
The mattress is also made of hypoallergenic materials, offers free bed-in-a-box delivery, and has three firmness options.
What I Didn't Love
Stomach sleepers may prefer a mattress with a firmer feel
It doesn't offer the most in terms of motion isolation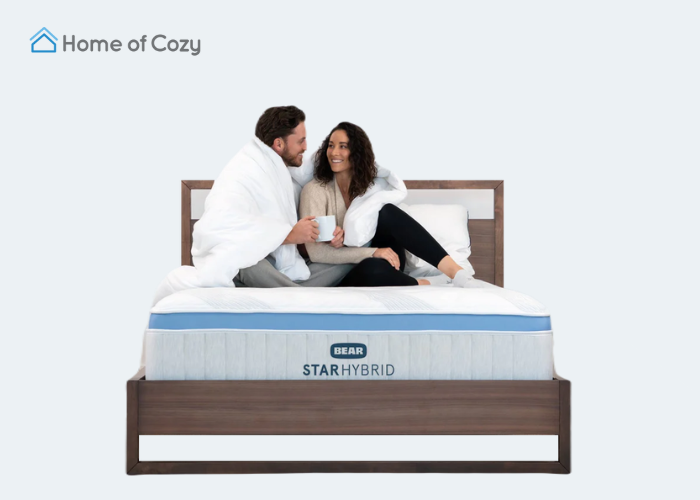 Type of Mattress: Hybrid mattress
Price: $1,298- $2,123 (30% discount available)
Firmness: 6-7/10
Trial period: 120-night sleep trial
Warranty: Lifetime warranty
What I Loved
Bears' latest premium pillow top mattress, the Star Hybrid, combines cooling technology and drying fibers in its design. It is comfortable and plush to the touch, ensuring both couples and hot sleepers get a good night of sleep.
Below its stitched-on top layer is a gel foam layer that offers extra cooling and pressure relief. The mattress has another layer of foam that responds to your body's movements, while its encased coils provide support and added responsiveness. This makes it easy for couples to move around on the bed without disturbing their partners.
What I Didn't Love
It isn't suitable for people who prefer a super soft mattress
Heavy stomach sleepers might need more support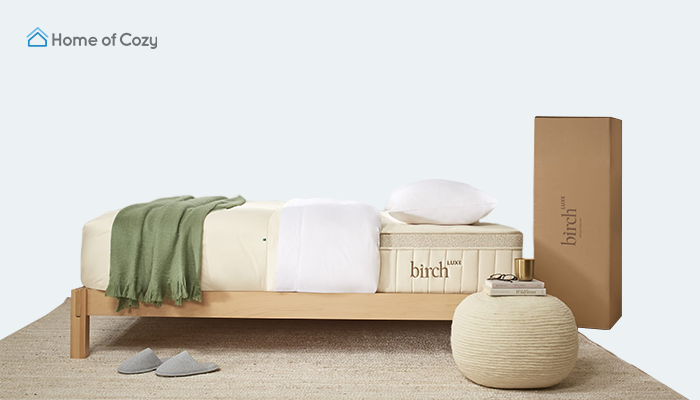 Type: Hybrid mattress
Price: $1,998.80 – $3,748.80 (before 20% discount)
Firmness: 6-7/10 (4-5/10 with additional topper)
Trial period: 100-night trial
Warranty: 25-year warranty
What I Loved
An upgrade to the Birch Natural Mattress, the Luxe Natural has an organic cotton Euro top that is plush, breathable, and beautiful — with a woven matelassé pattern finish.
Additionally, you have the option of adding a 3-inch plush organic mattress topper, made of natural latex that keeps the moisture away and organic wool that offers extra breathability. In fact, the entire mattress is made out of natural materials without compromising on features like lumbar support, pressure relief, and body contouring.
What I Didn't Love
It may be too firm for strict side sleepers
It lacks a little in motion isolation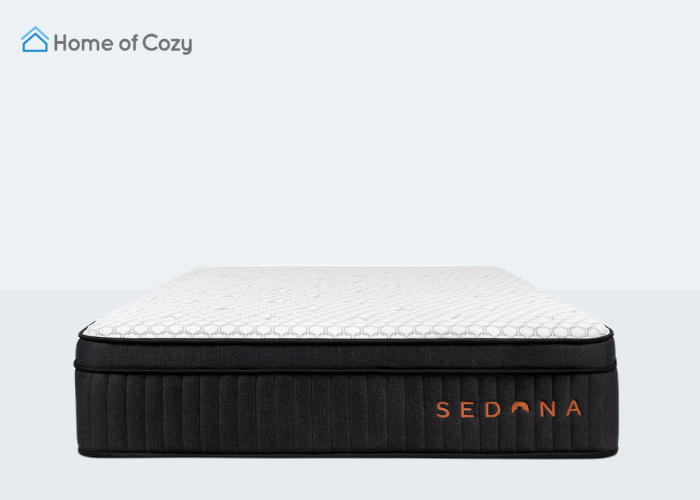 Type of Mattress: Hybrid
Price: $1,249 – $2,899 (25% discount with code available)
Firmness: 5/10
Trial period: 120-night trial
Warranty: 10-year warranty
What I Loved
The Brooklyn Sedona Elite comes with a feel so plush that it will make you feel like you're on holiday every single day. There's a reason why it's considered Brooklyn Bedding's most luxurious mattress, after all.
The Sedona Elite also has a cover that's knitted with special cooling yarn and a GlacioTex cooling cover that ensures that you maintain the ideal 88 degrees while sleeping.
Its copper-infused foam and 6,000 soundless spring coils offer excellent motion isolation and pressure relief properties, making for a very comfortable sleeping experience.
What I Didn't Love
Its motion transfer properties could be improved
It doesn't offer as much of a warranty period as some of its competitors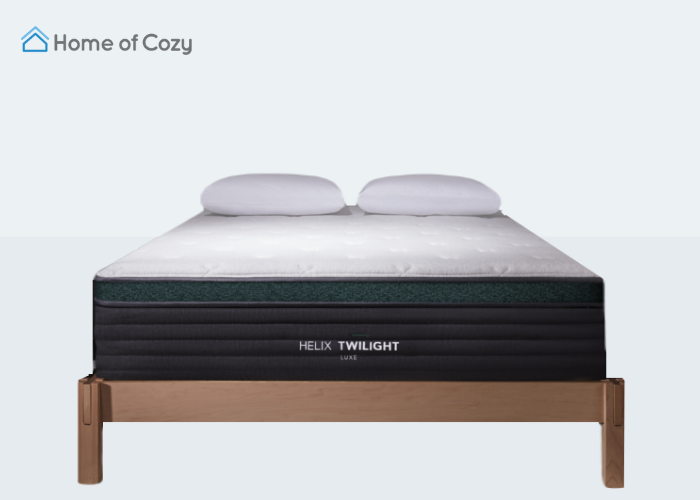 Type: Hybrid mattress
Price: $1,373.80 – $2,873.80 (before 20% discount)
Firmness: 8-9/10
Trial period: 100 nights
Warranty: 10 to 15-year warranty
What I Loved
One of the firmest mattresses on the market today, the Helix Twilight Luxe is a hybrid featuring firm memory foam layers and a plush pillow top for extra comfort. It also comes with a GlacioTex™M Cooling Cover upgrade with excellent temperature regulation properties.
Multiple doctors and chiropractors have also recommended the Helix for improving sleep quality. This is especially true for side sleepers and those who tend to toss and turn all through the night.
What I Didn't Love
It isn't recommended for those who prefer a soft, sinking feel
It has a relatively high price point for the features it offers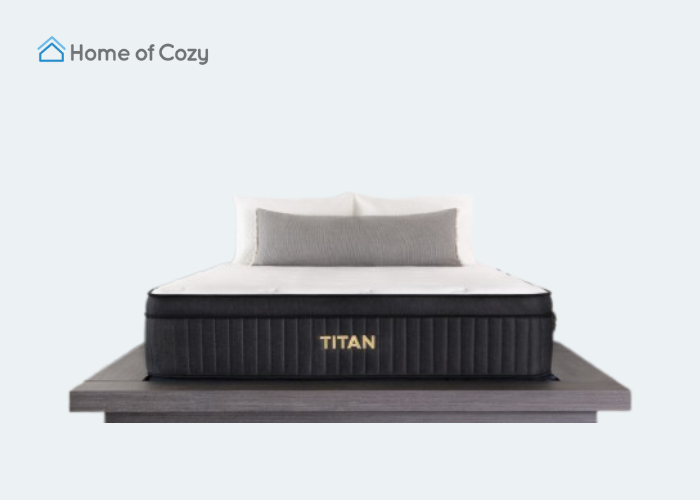 Type: Mixed-foam hybrid
Price: $899 – $1,799 (25% discount available)
Firmness: 5-7/10
Trial period: 120-night sleep trial
Warranty: 10-year warranty
What I Loved
Designed for heavyweight sleepers, the Titan Plus Luxe, along with its strong 8-inch tall coils, offer support where it's needed the most. At the same time, the mattress isn't too firm as it is made up of multiple foam layers meant to provide extra cushioning. These layers include a quilted top with gel foam and comfort foam.
While the mattress is equipped to support even those who weigh over 200 pounds, one of its most prominent features is how cool it is to the touch. The mattress comes with the option of an additional cooling cover that can be sewn into the surface, making it one of the best mattresses in terms of temperature regulation.
All this at a pretty affordable price point.
What I Didn't Love
It isn't recommended for lighter people who don't need extra support
It might be too soft for heavy stomach sleepers who prefer a firmer feel.
Conclusion
Finding the right pillow top mattress requires taking several factors into account — from material to comfort preferences, temperature control to motion isolation. While the sheer number of options on display may seem a little overwhelming at first, it also ensures that there is a mattress that will suit exactly your needs and preferences.
Hopefully, this list will help you find the plushest and most comfortable pillow top mattress that'll turn your bedroom into a hotel room overnight. However, if you're more interested in finding a mattress that fits a lower budget, check out our list of the best mattresses under $1000. Meanwhile, if motion isolation is your biggest concern, check out our list of the best mattresses for couples in 2023.