An uncomfortable bed shouldn't be tolerated, but the solution doesn't always have to involve buying an expensive new mattress. Sometimes, simply adding a mattress topper provides the perfect adjustment to restore a cozy, pain-free sleep surface.
Toppers add comfort and support to mattresses that don't quite get the job done on their own. Depending on your sleep style, body type, and the state of your current mattress, you might need a topper that makes your bed either softer or more supportive.
If you're a stomach sleeper, firmness is key. Beds that are too soft or weak are known for causing lower back pain in this sleeping position. Therefore, it's important to choose a topper that boosts comfort without compromising support.
In the sections below, we'll cover everything a stomach sleeper needs to know about mattress toppers. Then, we'll showcase Home of Cozy's top picks in this category.
Best Mattress Topper for Stomach Sleepers
What Is a Mattress Topper?
A mattress topper is a layer of material that's placed atop a mattress in order to create a more comfortable sleeping surface. Toppers also provide protection to a mattress and may extend its lifespan.
If your mattress is caved in, damaged, or extremely uncomfortable, then a mattress topper probably won't do much good. However, a topper is sometimes an ideal solution if your bed just needs a slight firmness adjustment or a comfort boost.
Note that a topper is not the same thing as a mattress protector or a mattress pad. While those products are thin and designed primarily to protect the mattress's surface, a topper is thicker and used primarily to improve the bed's feel.
Choosing a Mattress Topper: Factors to Consider for Stomach Sleepers
Firmness
Sleep position (on your side, back, or stomach) affects mattress preference. If you're a stomach sleeper, you probably prefer a sleep surface that's medium-firm to firm.
Why is firmness extra important for stomach sleepers? It's all about the hips. In this position, a soft mattress permits the hips to sink down. This has a negative impact on spinal alignment, essentially trapping the back in an unnatural curve. Holding this position for many hours during the night is a common cause of low back pain.
If you're a typical stomach sleeper who enjoys a firm or medium-firm bed, look for a topper that provides added support and cushioning without feeling too soft or squishy.
Thickness
Most mattress toppers are 1.5"–3" thick.
Materials
Mattress toppers are commonly made with memory foam, polyfoam, or other types of high-density foam. Foam provides a gentle sleep surface that contours to the body's shape, providing pressure relief for the hips and shoulders.
Latex is another option. Latex is known for durability and responsiveness, providing a nice balance of cushioning and firmness. Latex is also hypoallergenic and resistant to dust mites. Natural latex is considered a luxury bedding material, so latex mattress toppers tend to be pricey.
Other material options include microfiber, cotton, wool, feathers, gel, and down alternatives.
Breathability and Temperature Regulation
If you tend to overheat or sweat during the night, look for a topper that offers temperature regulation or moisture-wicking benefits. Although foam is typically dense and heat-trapping, many bedding brands amend their foams to improve breathability.
High-quality materials employed for helping out hot sleepers include open-cell foam with airflow pores, copper-infused memory foam, cooling gel-infused memory foam, and breathable cotton covers.
Our Favorite Mattress Toppers for Stomach Sleepers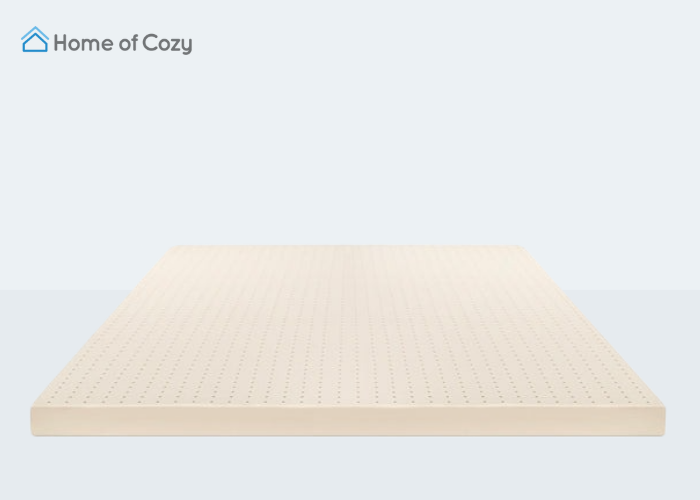 Best for: Overall
Price: $224.25–$374.25
Warranty: 3 years
Material: Latex
Thickness: 3"
What I Loved About This Brooklyn Bedding Mattress Topper
Offering premium quality at a mid-range price, the Brooklyn Bedding 3" Talalay Latex Topper is our top overall mattress topper pick for stomach sleepers. This topper is available in soft, medium, or firm. Most stomach sleepers will prefer the firm option.
The feel is thick and luxurious, thanks to Talalay latex—a premium material derived from rubber trees. As a bedding material, latex foam is known for providing a rubbery firmness that gently cushions but doesn't sink. For many stomach sleepers, latex offers the perfect balance of comfort and support.
This topper comes with an organic cotton cover. The cover is removable and washable and zips closed for a tight seal that blocks allergens and dust.
What I Didn't Love
Thick toppers like this one are great for adjusting the feel of a mattress, but they also have a noticeable impact on the overall height of your bed. If your mattress is already quite tall, then you might prefer a thinner topper.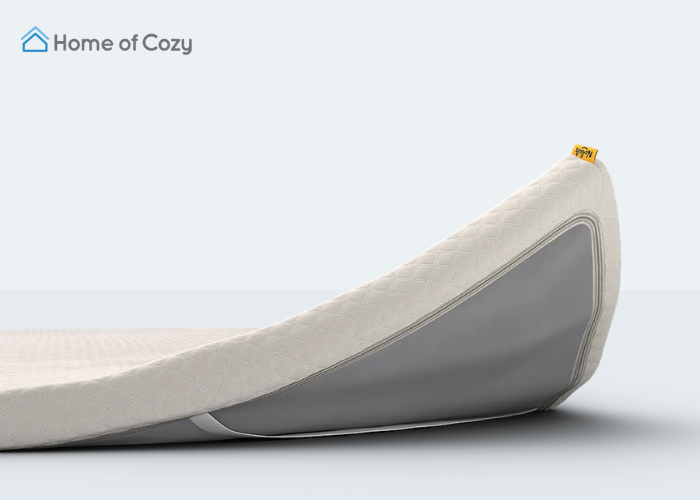 Best for: Back sleepers and stomach sleepers
Price: $249–$399
Warranty: Lifetime
Material: Airfoam™️
Thickness: 2"
What I Loved About This Nolah Mattress Topper
Nolah's mattress topper is made with the company's proprietary AirFoam™️, the same material used to make Nolah mattresses. Airfoam conforms and cushions like traditional memory foam, but it's more responsive and buoyant. When you press down on the surface of AirFoam, the material compresses but maintains a steady upward resistance, quickly returning to its original shape after the pressure is removed.
While many toppers make a bed more soft and squishy, Nolah's AirFoam provides plenty of comfort but doesn't sink down. That's ideal for preventing the lower back pain that many back and stomach sleepers tend to suffer from. AirFoam is also great for hot sleepers, as this material is more effective than memory foam at dissipating heat.
Along with its excellent comfort features, this topper has a removable and washable cotton cover as well as elastic bands on the corners to help hold it in place.
This topper is available in plush or luxury firm. For stomach sleepers, the luxury firm option is recommended.
What I Didn't Love
If you're a fan of traditional memory foam, then Nolah's AirFoam might not hit the spot. While AirFoam's responsive and buoyant feel is a good match for many stomach sleepers, those who enjoy a deeper compression might prefer a memory foam topper.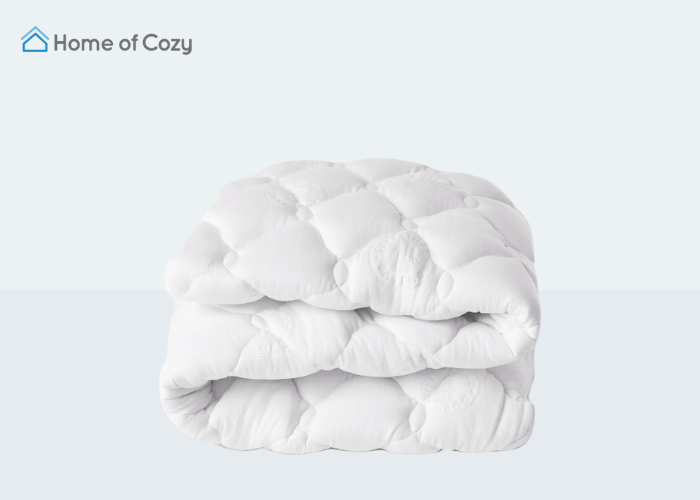 Best for: Value
Price: $87.20–$111.20
Warranty: 1 year
Material: Polyester and bamboo viscose
Thickness: 1.5"
What I Loved About This Helix Mattress Topper
The Helix Plush Mattress Topper is just 1.5" thick. That's not a bad thing, because thicker isn't necessarily better for stomach sleepers. Thicker toppers tend to make beds significantly softer, whereas a thinner model like this one can help improve a sleep surface without compromising firmness.
This machine-washable topper is made with polyester filling and a bamboo viscose cover. These materials are highly-breathable, hypoallergenic, and helpful for releasing body heat. The cover skirt has four deep pockets for tucking in around your mattress and preventing sliding.
At just $111.20 for a king size, the Helix Plush Mattress Topper is our pick for Best Value. Despite costing around half as much as other high-quality models, this topper is ideal for stomach sleepers.
What I Didn't Love
This is a thin topper, just 1.5" tall. A thin topper is ideal if you need to make a minor adjustment and don't want to add too much bulk to your bed. However, you might need a thicker topper if you want to significantly alter the feel of your mattress.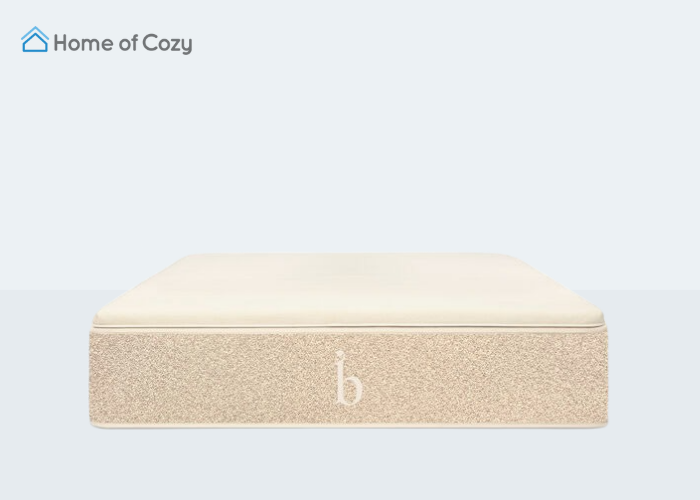 Best for: Natural and organic materials
Price: $349–$599
Warranty: 10 years
Material: Latex, cotton, and wool
Thickness: 2"
What I Loved About This Birch Mattress Topper
Along with the Brooklyn Bedding 3" topper (see above), the Birch Plush Organic Mattress Topper offers another option for fans of latex bedding.
"Plush" generally refers to a sleep surface that's soft, and this topper fits the bill. However, thanks to the unique qualities of Talalay latex, the feel is responsive and slightly bouncy, not squishy and weak like many "plush" sleep products. You won't experience the "sinking in" sensation that most stomach sleepers find uncomfortable.
Along with organic latex, the Birch Plush Organic Mattress Topper is made with organic wool and organic cotton. Known as the leading brand for top-quality organic sleep products, Birch earns a number of certifications that verify the use of organic, eco-friendly, and responsibly-sourced materials. These include the Global Organic Textile Standard (GOTS) and GREENGUARD Gold certification.
Additionally, Birch's topper comes with a 10-year warranty and a 100-night sleep trial period. These buyer protections are standard for online mattress purchases but aren't typically offered for mattress toppers.
What I Didn't Love
At $499 for a queen size, this luxury mattress topper isn't cheap. If you're looking for a lower-priced option, check out the Helix Plush Mattress Topper (see above) or the Leesa Mattress Topper (see below).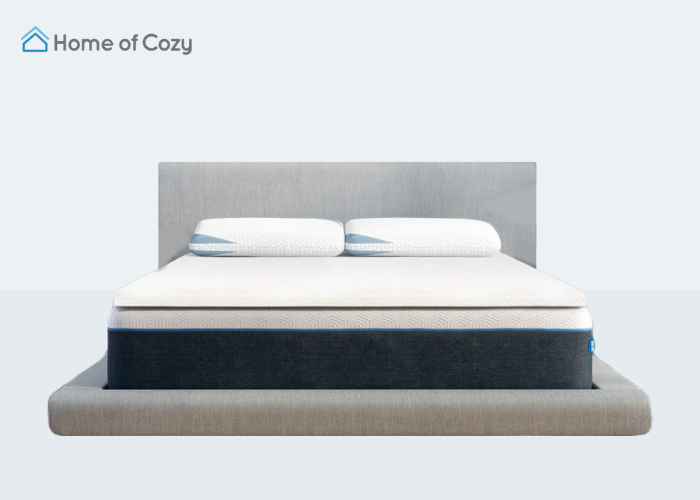 Best for: Medium-firm feel
Price: $172–$347
Warranty: Lifetime
Material: Foam
Thickness: 3"
What I Loved About This Bear Mattress Topper
If your mattress is in really bad shape, then you shouldn't expect a topper to fix it. That said, some toppers, like the 3" thick Bear Pro Topper, can make a major difference.
This memory foam mattress topper is extra thick, dense, and plush, offering a taste of the contouring, pressure relief, and motion isolation that memory foam is known for. If your mattress is too firm or thin, adding the Bear Pro Topper can adjust the surface to create more of a medium-firm feel that provides a balance of support and comfort.
Also worth noting: the Bear Pro Topper is CertiPUR-US certified, meaning it's made without mercury, lead, formaldehyde, and other harmful materials that are sometimes used in the mattress industry.
What I Didn't Love
Note that while the Bear Pro Topper offers a medium-firm feel, it's designed primarily to add cushioning to a thin or firm mattress. This topper is thick and made with lots of memory foam. That means it will make most mattresses softer. For stomach sleepers who want to add support while maintaining an extra-firm surface, a thinner topper is recommended.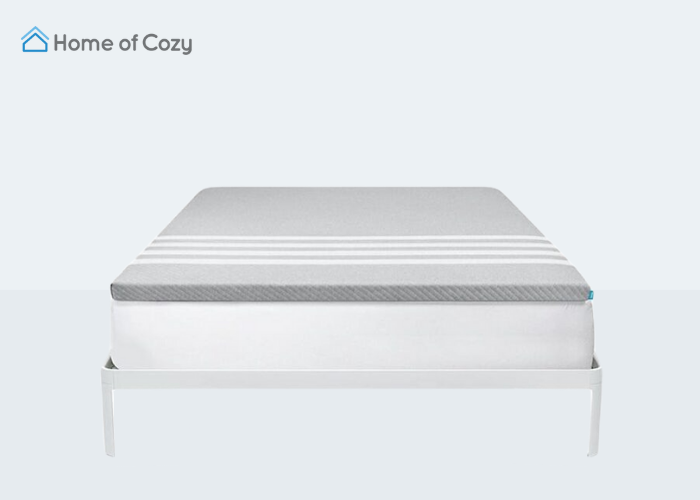 Best for: Memory foam feel
Price: $169–$305
Warranty: 1 year
Material: Foam
Thickness: 2"
What I Loved About This Leesa Mattress Topper
The Leesa Mattress Topper is a great option for improving a mattress that's supportive but uncomfortably firm. Leesa uses a foam that's dense and responsive, offering a taste of the classic memory foam feel that many sleepers look for. If you suffer from joint pain, this type of mattress topper is ideal for providing a gentle touch around sensitive pressure points.
This 2" topper includes a zippered machine-washable cover. This is helpful for maintaining a clean sleep surface and protecting the foam to extend its lifespan.
What I Didn't Love
This topper is fluffy and super comfy, but I wouldn't recommend it for heavy-bodied sleepers who require a stiffer sleep surface. If you have a body weight over 250 pounds, I recommend checking out a firmer mattress topper, such as one of the latex models that we featured earlier in this list.
Improve Your Bed Without Replacing Your Mattress
If you're a typical stomach sleeper who enjoys a firm sleep surface, the mattress toppers featured above provide good options for improving your bed's comfort without compromising support. If you're interested in a wider variety of firmness options, check out Home of Cozy's picks for the Best Mattress Toppers for Side Sleepers or the Best Mattress Toppers for Hip Pain.