RVing used to be a pastime solely for retirees. Covid-19 sure changed that!
There are lots of reasons why sales of recreational vehicles have soared over the past three years—and why RVing is more popular than ever. Many folks who were once RVing just a few weekends a year are now enjoying full-time, year-round RV life. More and more companies are allowing employees to work remotely. More families are opting to home school, realizing that travel is one of the best ways for kids to learn. Many couples have sold their brick and mortar homes, lighting out for parts unknown while they're in the prime of life. And a legion of digital nomads are working from the road.
And, of course, retirees continue to embrace RVing as a later-in-life reward chapter, sometimes bringing grandkids along for the ride. RVs today run the gamut from compact, modest, and budget-friendly to luxurious rolling homes with every imaginable amenity. But while RV camping offers incredible freedom and the opportunity to enjoy incredible scenery from coast to coast, a lack of high quality, restful sleep can quickly spoil your trip. Nobody wants to explore our national parks with back pain!

Most RVs sold at retail or resold by a private owner, come with a mattress. But even the best RV mattresses can fall far short of the comfort of a traditional in-home mattress. That's why most people choose to swap out the existing RV model for an upgraded RV mattress that better suits their particular needs. The right RV mattress can make all the difference when it comes to maximizing the enjoyment of your travel adventures. You've got to assume that Willie Nelson crooned On the Road Again after a good night's sleep!
In the sections below, we'll review Home of Cozy's top picks for the best short queen mattress. Then we'll step through the top priorities for replacing an RV mattress. If you're simply looking for the best mattress (in any size) for your RV, check out, Best RV Mattress of 2023.
Our Top 5 Short Queen Mattresses
Brand
Best For
1

Editor's Choice

Overall
Shop Now
2

Most Comfortable
Shop Now
3

Memory Foam
Shop Now
4

Firm/Extra Firm
Shop Now
5

Luxury
Shop Now
1
Editor's Choice
2
Best For:
Most Comfortable
3
4
Best For:
Firm/Extra Firm
5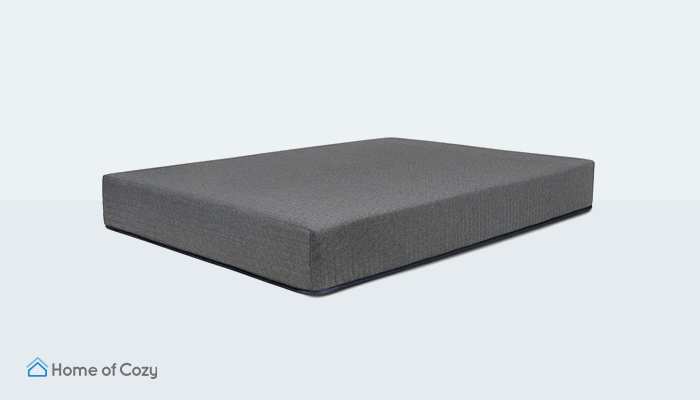 Price: $524
Best For: Overall
Mattress Type: Memory Foam
Dimensions: Short Queen (60" x 74")
Trial Length: 120 nights
Warranty: 10 years
What I Loved About This RV Mattress
Dreamfoam Essential from RV Mattress features multiple foam layers with open cell technology to deliver a breathable sleep experience at an everyday price. Engineered with an advanced stain-resistant fabric in the top panel and a high-quality layer of gel memory foam, the Dreamfoam Essential RV mattress combines easy care with enhanced contouring and cooling. The company offers variable models with thicknesses from 6" up to 14″ so one is practically guaranteed to fit your RV.
What I Didn't Love
The Dreamfoam Essential is not the best match for especially hot sleepers.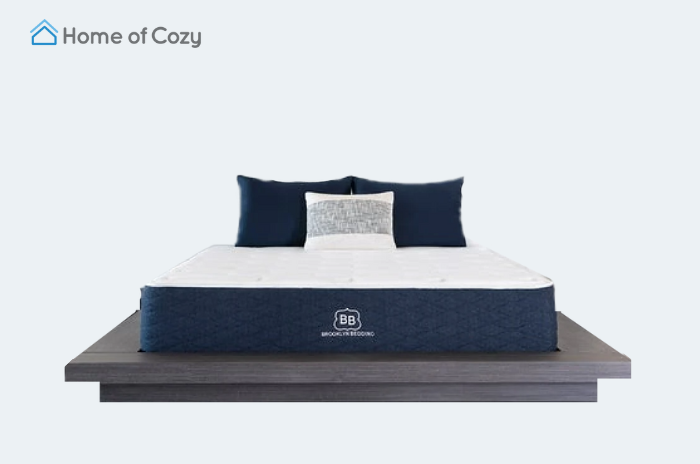 Price: $1,332
Best For: Most comfortable
Mattress Type: Hybrid
Dimensions: Short Queen (60" x 74" x 11.5″)
Trial Length: 120 nights
Warranty: 10 years
What I Loved About This Brooklyn Bedding Mattress
This Arizona-made RV mattress from Brooklyn Bedding provides superior support at a factory-direct price. The top-of-the-line foams used to construct the Brooklyn Signature Hybrid offer outstanding pressure relief and contouring comfort, along with buoyancy, breathability, and best-in-class comfort. The individually pocketed coils are zoned for independent movement, support, and superior motion isolation. You can customize the firmness of the Brooklyn Signature Hybrid with three options: soft, medium, or firm. The coil-reinforced perimeter means excellent edge support. An optional GlacioTex™ Cooling Cover delivers high-tech cooling comfort to hot or heavy sleepers.
What I Didn't Love
At 11.75' high, the Signature Hybrid may be too tall for your RV, so be sure and measure your sleep space.
3. Best Memory Foam: Bear Trek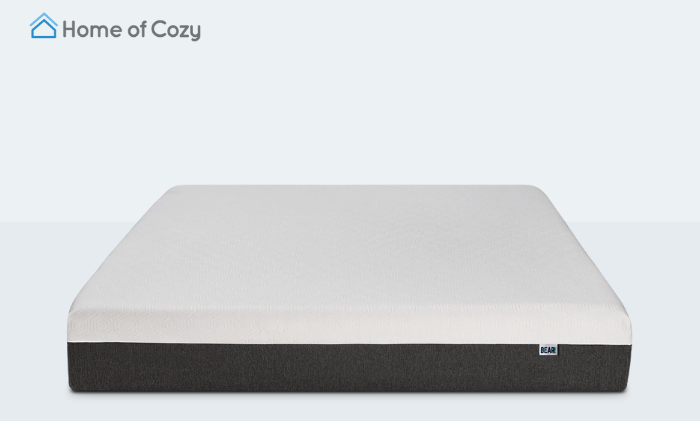 Price: $699
Best For: Memory Foam
Mattress Type: Foam
Dimensions: Short Queen (60" x 74" x 8″)
Trial Length: 120 nights
Warranty: Lifetime
What I Loved About This Bear Mattress
If you're shopping for an eco-friendly RV mattress with superb durability, the cooling, gel-infused memory foam Bear Trek may be the perfect match. Made from environmentally-friendly, hypoallergenic materials, such as CertiPUR-US certified foams and exclusive EcoFlex™, it's a non-toxic, clean mattress. The Bear Trek also boasts a fiberglass-free fire barrier. Because of its careful construction, the Bear Trek is an excellent choice for sleepers with skin sensitivities. It's also ideal for snug spaces like older fifth wheels measuring just 8'" thick. Finally, the Bear Trek's lifetime warranty really stands out in the RV mattress category.
What I Didn't Love
Stomach sleepers who need a firmer mattress or those who like a bouncier mattress, should steer clear of the Bear Trek.
4. Best Firm/Extra Firm: Plank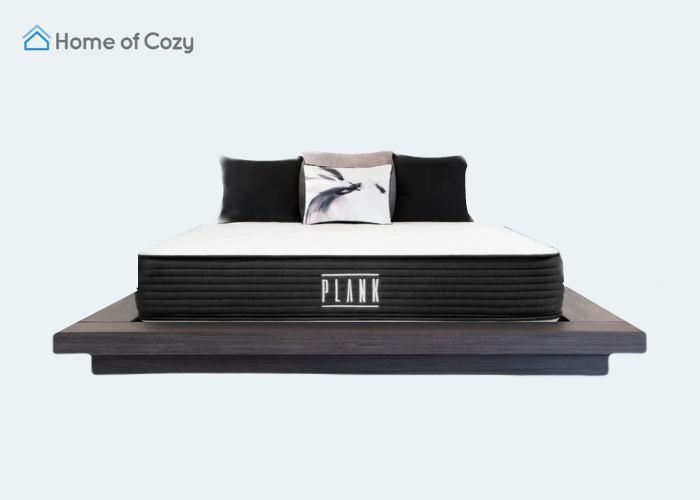 Price: $1,332
Best For: Firm/Extra Firm
Mattress Type: Hybrid
Dimensions: Short Queen (60" x 74" x 11.75″)
Trial Length: 120 nights
Warranty: 10 years
What I Loved About This Plank Mattress
The Plank Firm is the go-to for sleepers who complain that typical firm mattresses are never firm enough. Inspired by the minimalist approach to sleep in many parts of Asia, the high-density Plank Firm's dual comfort design offers two firmness variations in a flippable mattress. The top side of the mattress is ultra-firm and the bottom side of the RV mattress feels like a traditional firm, allowing for a highly customizable sleep. The flatter sleep surface of the Plank Firm is engineered to create a neutral spine position that's better for your back and posture. An optional GlacioTex™ Cooling Cover can be sewn onto the surface of both the firm and extra firm sides to deliver cooling on contact.
What I Didn't Love
If you like the plush feel of a pillow top mattress or the more adaptive contouring of a memory foam mattress, the Plank Firm isn't a good fit for you.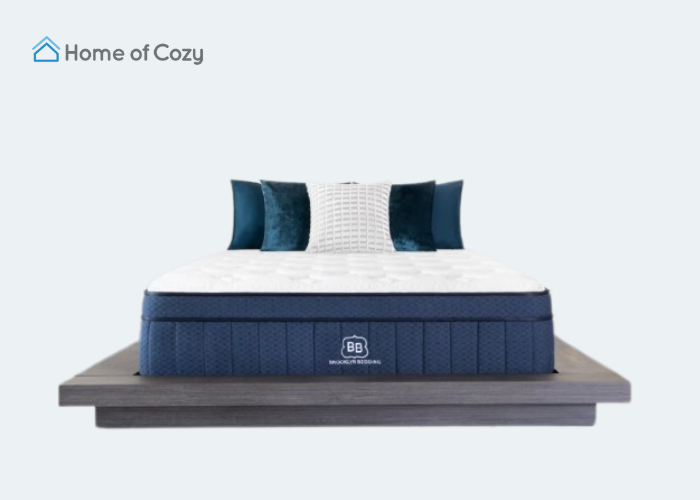 Price: $1,874
Best For: :Luxury
Mattress Type: Hybrid
Dimensions: Short Queen (60" x 74" x 13″)
Trial Length: 120 nights
Warranty: 10 years
What I Loved About This RV Mattress
There's a lot of technology engineered into the high-end, hybrid Aurora Luxe RV mattress. The Aurora Luxe features individually pocketed coils for support and to minimize motion transfer. A phase-change memory foam comfort layer reduces heat buildup for a cooler sleep experience and provides exceptional pressure relief. The most advanced cooling fabric on the market, GlacioTex™, delivers advanced cooling, maintaining body temperature at an ideal-for-sleep 88 degrees. The company offers the Aurora Luxe in three different firmness levels for a perfect match no matter what type of sleeper you are.
What I Didn't Love
The Aurora Luxe mattress cover can't be removed, so it's not machine washable—something to keep in mind if spills or stains in bed might be an issue.
The Different Sizes of RV Mattresses Versus Residential Mattresses
RV sleeping quarters are often tight—er, cozy. Some RVs—typically those at the higher price range—can accommodate a standard size mattress. But most can't. No matter how tricked-out your RV is, the laws of physics still apply: the mattress has to fit into the available space. That's why it's so important to take both length and height (also known as thickness) into account when buying any type of RV mattress.
That's because most RV's have a low ceiling that requires a low-profile mattress. And shorter, narrower RV bed frames mean a standard-size mattress like the one in your home won't fit. The average standard mattress is from 10" to 12" thick; most RV mattresses have a 6" or 8" profile. However, some RV bed frames can accommodate a 12-inch mattress. If your RV's sleep area has an elevated platform or a low ceiling, you simply won't be able to squeeze a residential mattress into the space.
RV mattress sizes run the gamut from twin to California king. A twin or full size mattress is often the same size as its RV mattress twin, while king size RV beds are usually narrower than their residential counterparts. Unless you're in a top-of-the-line, six-figure RV, a short king mattress probably isn't an option.
A short queen bed is one of the most popular and best-selling RV mattress for durability, breathability, and comfort. It is a size specially made for recreational vehicles. A RV short queen mattress shaves off a few inches from its residential counterpart, clocking in at 60" x 75". Those inches literally make all the difference in an RV's more confined space. A regular queen bed would hang over the frame or take up space you need for movement and accessibility.
Before you begin RV mattress shopping, get out your measuring tape or check the manufacturer's paperwork for your rig's dimensions. Then double-check those figures. You'll also want to measure the height from ceiling to mattress frame. Most older fifth-wheel RVs have flat (versus elevated) rooflines, so RV mattress thickness is critical to fit.Even if you're itching to hit the road, don't take a shortcut or make an assumption when it comes to buying a high-quality RV mattress.
Now that you're armed with your RV's measurements, let's explore the materials RV mattresses are typically made from.
The Many Types of Materials Used to Make RV Mattresses
Just like residential mattresses come in all price ranges, so do RV mattresses. And just like regular in-home mattresses, RV mattresses are made from a variety of materials. The most popular are memory foam, latex, or innerspring mattresses, or hybrid mattresses. When it comes to your RV, a medium-firm mattress—especially one with a memory foam layer—is the top choice for most campers.
You might already be familiar with the benefits of various mattress materials if you've recently shopped for an in-home bed, but let's quickly run through each type.
Memory Foam RV Mattress. Mattresses made of memory foam are the most common type of RV mattress. They provide automatic contouring, adjusting to a camper's body shape to keep back pain at bay. For active RVers who bike, hike, or kayak, memory foam mattresses can improve sleep quality dramatically. Gel-infused memory foam mattresses also provide great recovery for weary drivers. Cooling gel layers can offset the "trapped heat effect" of memory foam mattresses, increasing airflow and breathability for better rest. If you are RV camping in hotter climates, a cooling, gel-infused memory foam mattress would be a smart buy.
Innerspring RV Mattress. A traditional innerspring mattress is a great value option for the budget-minded RV mattress shopper. An innerspring mattress is made with metal coils surrounded by padding for comfort.
Latex RV Mattress. Eco-minded shoppers may prefer a latex mattress. Like memory foam mattresses, latex mattresses adapt to your body shape for the ultimate in support. Latex is also hypoallergenic and very durable.
Hybrid RV Mattress. A hybrid RV mattress is literally the best of both worlds, combining a memory foam top layer or latex top layer over pocketed coils. These mattresses provide more comfort than innerspring-only beds for better pressure relief.
As a general rule, the more time you spend in your RV, the more you should spend on a new mattress. Though many RVs are equipped with cheap, thin mattresses, you don't have to forgo sleep comfort while you're rolling.
Additional Factors To Consider When Buying a High-Quality RV Mattress
The type of material an RV mattress is made from is just one of many things to consider before buying. These are some other factors to consider:
Weight. It surprises many people to know that the mattress they sleep on at home sometimes weighs 150 pounds. Your RV's sleep platform—usually made of plywood—may not support that much weight. That's why many RV mattresses are thinner and lighter. Definitely check with the RV manufacturer to find out how much weight the frame can support, especially if more than one person will be sleeping on the RV mattress.
Firmness Level. Most RV beds come in medium-soft to medium-firm levels. Firmness comes down to personal preference, sleeping position, and body weight. Side sleepers and lighter sleepers—those that weigh 130 pounds or less—often prefer soft to medium-soft mattresses. Back sleepers and those who weigh up to 230 pounds tend to prefer a medium to medium-firm mattress. Stomach stomach sleepers and heavier sleepers do well with a firm mattress.
Noise. An RV is a shared—and sometimes cramped—space and sleep disturbances can quickly ruin a road trip. Memory foam RV mattresses are nearly silent when you need to slip out of bed. Innerspring mattresses tend to produce sounds that can wake your partner.
Price. If you don't use your RV full time, you may not want to spend as much on an RV mattress as you would on a home mattress. The good news is that the many RV-friendly mattresses come with a lower price point than standard mattresses. Which is great news if you're on a budget! But keep in mind usage to value: it's definitely worth it to invest in a top-rated RV mattress if you plan on road-tripping frequently.
RV Short Queen Size Mattress Life and Replacement
As a rule of thumb, experts recommend you replace your RV mattress about every eight years.
Obviously, the more frequently you hit the hay in your RV, the more often you'll need to replace the mattress. If you notice your sleep is suffering (back aches and pains upon waking are a common symptom) in your RV compared to at home, you may need to replace your RV's mattress.
There's something else unique to an RV mattress's longevity.
The Great Outdoors often follows you into your RV—that means dust, dirt, and sweat may end up on and in your mattress. Older mattresses can also be a breeding ground for bacteria, which can be especially harmful to those with asthma or allergies.
If you're in doubt about the condition of your RV mattress, it may be time for a new RV mattress. It's a small price to pay to ensure many miles of happy, healthy sleep while you're out on the road, making memories!
For more Home of Cozy mattress review content, check out our picks for Best Mattresses for 2023 or the Best Mattresses Under $1,000.