So, you're in the market for a new sofa and your options are: sectional sofa or a traditional sofa for your living room.
You might be deciding between one piece of furniture vs. multiple pieces for your family room. You might be concerned about having enough seating options for the whole family. Perhaps you're looking for a sofa with a chaise so you can lay down as well as sit? Or maybe it's a style/design concern you're having.
Whatever your reasons, we're going to lay out the differences between sectionals and sofas so you can decide which one to buy.
The Key Differences Between Sectionals and Sofas
Both sectionals and sofas come in a variety of shapes, styles, fabric options, and sizes, but they do have some strong differences.
One of the biggest differentiators is their construction. A sofa is a single piece, whereas sectionals tend to come in either 2 to 3 large pieces that must be connected, or several smaller pieces that can be arranged to customize your room layout.
Another differentiator is sofa size. There are sectionals big enough to fit an extra large floor plan, as well as sectionals that are optimal for smaller spaces like apartments. Sofas can also be very big or small enough to fit the interior design of a more compact room layout, but they will likely take up less space than a sectional.
Another key difference between these two is their shape. While sofas are one-directional, sectionals can be 'L' shaped or can even go around almost in a complete square.
When buying new furniture, sectionals tend to be better for lounging as their design allows for more personal space to stretch out or lie down. Although, some simply prefer a combination of seating options as opposed to one piece (i.e. a sofa and a loveseat, recliner, or chair).
Pros and Cons of Sectionals
Now that we know more about what makes a sectional couch so different from traditional sofas, let's take a look at their pros and cons.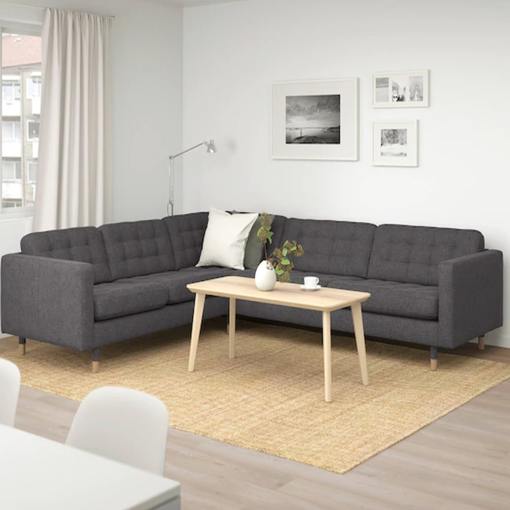 Sectional Pros
More seating space

This is ideal for large families or those who like to entertain.

Great living room furniture

Given their size, sectionals fill out a larger room nicely.

Often comes with a chaise

Sectionals with a chaise allow for feet up lounging and laying.

Customizations

For modular sectionals, you have a number of design options (i.e. u-shaped design or pit sectionals)
Sectional Cons
Can be heavy and bulky

These aren't great if you move frequently.

Not ideal for bedroom or home office

Because they're bigger, sectionals are best for living and family rooms.

Can be difficult to assemble and disassemble.

For people who aren't handy, this might be a deal breaker.

Not reclining

Most sectionals do not include a reclining seat, but a few do.

Typically more expensive than a sofa.
Pros and Cons of Sofas
Moving on to the regular sofa, let's explore the pros and cons so you can determine if a standard sofa is a better option for you.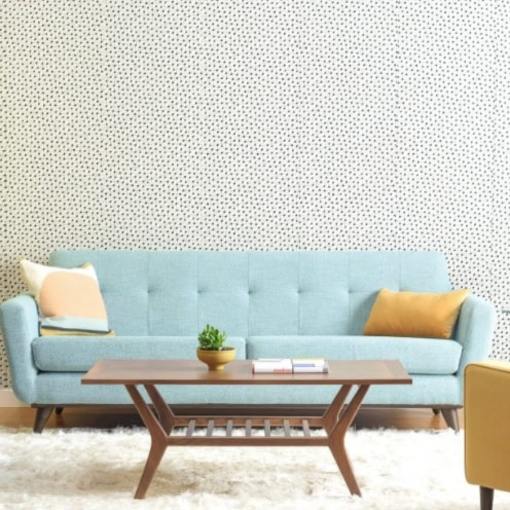 Sofa Pros
Best for a small space

Their design makes them ideal for an extra room or small apartment.

Can be paired with other furniture

This is great if you like to add a loveseat or recliner.

Less expensive than a sectional

Not true across the board, but generally true for comparable products.

Reclining

Some sofas include a reclining seat.

Sleeper sofa

Some sofas include a pull out bed.
Sofa Cons
Less seating space

So these are best for small apartments, bedrooms, or home offices.

Less room to lounge with multiple people

So these are best for singles or small families.

Less economical

You may need to buy additional pieces of furniture.
Are Sofas or Sectionals Better for You?
Now that you've seen the differences between sectionals and sofas, which is the best option for you?
But keep in mind, if you move frequently, a large sectional might not be best for you as it can be a lot of work to disassemble and move a sectional frequently.
Sofas on the other hand, are much easier to move from location to location if you move often. Also, if your living space is smaller, and you need something more compact, a traditional sofa is a great idea. Finally, sofas are best for those who want to combine multiple seating options in the room. Recliners, for example, are a great addition to a room with a sofa.