If you'd like to increase your home's number of beds without devoting any space to full-time bed use, a trundle bed is a convenient option.
A trundle bed is a low-to-the-floor bed frame that can slide underneath another bed. Keep it tucked away in storage when you don't need it, then roll it out when you require an extra sleeping space for overnight guests.
If you're thinking about buying a trundle bed, Home of Cozy is here to bring you up to speed. In this guide, we'll discuss the usefulness of trundle beds and review which features you should look for. Then, we'll highlight our top three picks for the best trundle bed mattresses of 2023.
Best Trundle Mattress
What Is a Trundle Bed?
A trundle bed is a bed on casters (bracketed wheels), low enough to the ground to slide underneath another bed frame. "Trundle bed" can refer to an entire bed frame that includes both a standard bed and a roll-out trundle, or the phrase may refer to just the roll-out frame.
Some trundle bed constructions include the roll-out frame neatly concealed as a drawer. Or, you can buy an isolated trundle bed frame that's built to slide in and out of the space underneath a standard bed frame.
Trundle frames are only a few inches off the ground and have no railings or headboards. However, for aesthetic purposes, some frames come with a raised boundary along one side that conceals the mattress while the trundle is in its under-bed storage position.
Trundle Bed vs Daybed
A daybed is a piece of furniture that can function as either a couch or a bed, useful in living rooms, guest rooms, and small apartments. A daybed has a backrest and rails, like a couch, but uses a mattress instead of couch cushions. The mattress is typically supported by slats on a wood or metal frame.
Like a trundle bed, a daybed is a two-for-one space saver. Some daybeds come with a built-in trundle, allowing for one couch and two beds to all occupy a single area of floor space.
Where Can You Put a Trundle Bed?
Trundle beds are most often used in kids' rooms and guest rooms—spots where the number of sleepers might vary from night to night or change over time.
An extra roll-out twin bed in a kids' room is especially helpful during the "sleepover years" around ages 6-12. They're also useful for parents of very young kids; mom or dad can crash on the trundle for a few hours while the little one goes to sleep.
Trundles are also useful in master bedrooms as a sleeping space for a kiddo who comes barging in after a nightmare. You might even use a master bedroom trundle bed for a pet. Or, the master bedroom might provide storage space for a guest bed trundle, which can then be moved into a separate room when guests are visiting.
A primary consideration when buying a trundle bed is making sure that it will fit where you want it to. This is easiest if you purchase an entire two-in-one bed frame that includes both a standard bed and a built-in roll-out trundle. Then, you'll know that the roll-out frame fits under the main bed and you can simply buy a mattress of the recommended size.
Or, you can buy a standalone trundle that slides under a regular bed. This only works with bed frames that leave enough room between the legs for the width of the trundle to fit. Plus, the frame needs to be tall enough for the trundle to fit underneath. We'll discuss specific height requirements below.
What Mattress Size Can You Use For a Trundle Bed?
Trundle bed sets that include a main bed and a built-in trundle may be designed to accommodate a twin-size mattress or a full-size mattress in the roll-out bed.
If you're adding a trundle to a standard bed, you'll probably need to use a twin-size trundle. There might not be enough room between the frame legs to accommodate a larger roll-out frame.
How Thick Is a Trundle Bed Mattress?
Trundle bed mattresses are typically between 5-8". Mattresses thicker than 8" usually won't fit underneath a bed frame.
Standard mattresses are between 8-14", using materials like latex, foam, and springs to establish a mix of support and comfort. Thinner mattresses, like those you might use for a trundle bed, have less room to work with.
To create the best sleep surface in the least amount of space, manufacturers of thin mattresses use high-density memory foam and minimal layers of comfort foam. This combination usually leads to a medium-firm feel. Thin mattresses aren't necessarily uncomfortable, but they can't offer significant contouring or pressure point relief.
To select a trundle mattress with an appropriate thickness for your bed setup, pay close attention to the measurements of each product: this includes the height of the bed frame, the height of the trundle frame, and the height of the trundle mattress. The combined height of the trundle frame and the trundle mattress can't exceed the clearance height of the main bed frame.
Typically, the clearance between the bottom of a bed frame and the floor needs to be around 16" in order for a trundle frame and mattress to fit underneath.
Keep in mind that measurements in product descriptions can be confusing, since a bed frame may list several different heights that refer to different parts of the product. If you've purchased a bed frame that came with its own trundle frame, check the product info to see if the manufacturer recommends a specific mattress height.
If possible, take your own measurements by hand to be sure that you've properly planned out the entire bed arrangement.
What Type of Mattress Is Best for a Trundle Bed?
The most common mattress types are innerspring, foam, hybrid (coil core plus foam) and latex. When shopping for a thin mattress that you can use for a trundle bed, most of your options will be all-foam varieties.
Innerspring mattresses typically require a box spring, which trundle beds don't have room for. Plus, very thin spring mattresses tend to be low-quality and extremely uncomfortable. Meanwhile, latex and hybrid beds are typically too thick to use for trundle beds, although some thin hybrid designs (like the Helix Kids mattress, featured below) make the cut.
Mostly, the best thin mattresses will be all-foam designs. High-density foam is used to establish as much firmness as possible in just a few inches of space, while a thin layer of comfort foam covers the surface to provide a bit of contouring and pressure relief.
Our Top 3 Trundle Bed Mattresses
Here are Home of Cozy's picks for 2023's top three trundle bed mattresses. Included in this list are one bed designed specifically for trundles, one kids' mattress, and one standard mattress that offers a great combo of quality, value, and trundle-friendly dimensions.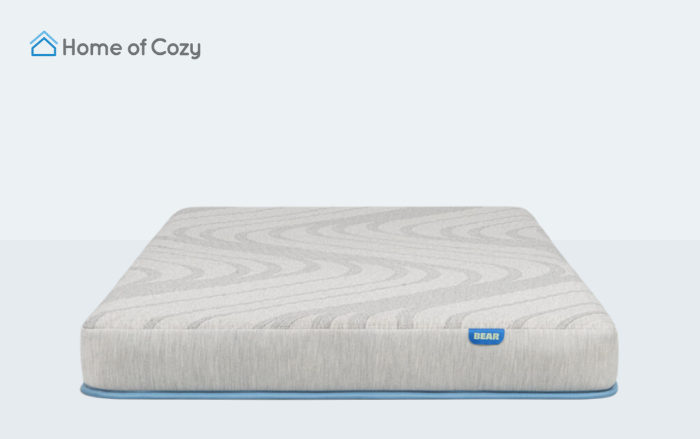 Price: $257 (twin)
Best For: Overall
Mattress Type: Foam
Firmness: 6.5/10
Dimensions: Twin (38" x 75" x 5")
Trial Length: 120 nights
Warranty: Lifetime
What I Loved About This Bear Mattress
Among the top online mattress brands, there aren't too many product offerings designed specifically for trundles. The Bear Trundle is an exception. At just 5" thick and available only in twin size, the Bear Trundle is here to do one thing: fit where other mattresses can't. The slim height is especially useful for storage under a regular bed frame that wasn't built with trundles in mind.

Among traditional mattresses, you won't find many models that are thinner than 6". If you need that extra inch for clearance, the Bear Trundle gets the job done. So, what does a 5" mattress feel like? Surprisingly supportive. The construction includes a high-density support foam base, a cooling gel memory foam layer, and a breathable hypoallergenic knit fabric cover. It's a medium-firm mattress that won't contour or sink but does provide decent pressure relief.
What I Didn't Love
The Bear Trundle mattress feels as good as you could hope for from a 5" mattress, but you should expect a comfort dropoff compared to your regular mattress. Compared to thicker medium-firm mattresses, the Bear Trundle mattress is slightly stiffer and can't offer significant contouring. It's ideal as a guest bed or an extra bed for a kids' room, but wouldn't make a great long-term mattress for an adult..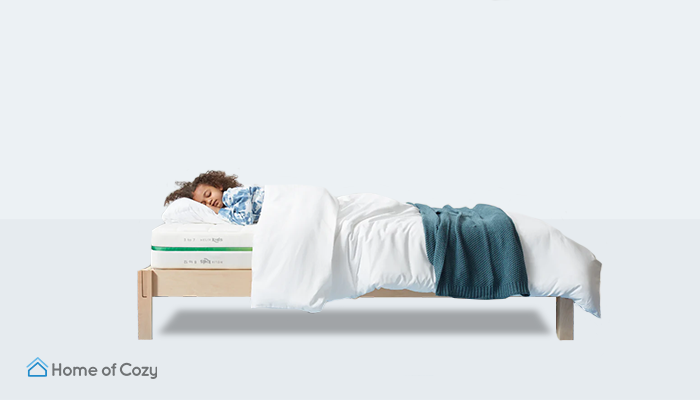 Price: $561.60 (twin)
Best For: Kids
Mattress Type: Hybrid
Firmness: Soft side (4.5/10) and Firm side (6.5/10)
Dimensions: Twin (38" x 75" x 8") or Full (54" x 75" x 8")
Trial Length: 100 nights
Warranty: 10 years
What I Loved About This Helix Mattress
The Helix Kids mattress offers as much coziness as you could possibly squeeze into 8" of material. It's built for comfort, but still thin enough to fit into most trundle beds.
This versatile mattress is flippable, with a firm side and a soft side. It's also a hybrid, meaning that the construction includes both a coil core and foam comfort layers. The Helix Kids core includes hundreds of individually wrapped 6" coils that limit motion transfer and provide edge-to-edge support. The firm side, which is designed for younger kids ages 3-7, uses high-grade polyfoam to create a firm and supportive comfort layer, The softer side, intended for ages 8-12, is topped with gel memory foam that provides a more cushioned, pressure-relieving surface.

Designed with messy kids in mind, this mattress is enclosed in an easy-to-clean, water-repellent, hypoallergenic surface. That makes it a great option for kids' rooms, bunk beds, and dens. The Helix Kids is also CertiPUR-US certified to guarantee the absence of harmful chemicals.
What I Didn't Love
Note that this mattress is designed specifically for kiddos. Helix is able to use a hybrid design in such a thin mattress because they don't need to account for the weight of heavy adult bodies.
That means that this mattress provides a brilliant combination of support and comfort for growing bodies, but the internal support system will probably begin to suffer if the bed is used regularly by heavy-bodied adults. The official weight capacity is listed at 500 pounds, but you might see signs of wear if you push that limit too often.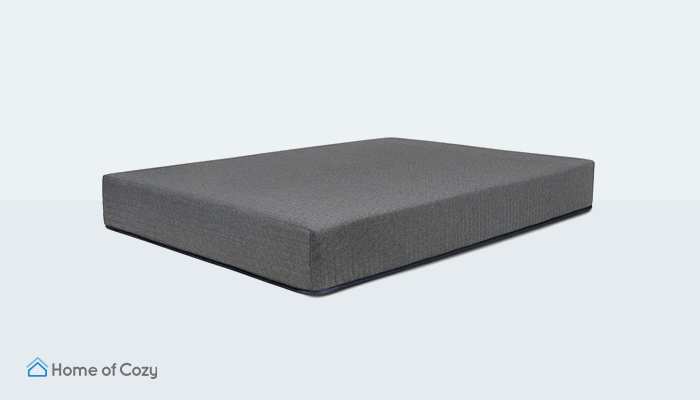 Price: $191.80 (6" twin)
Best For: Value
Mattress Type: Foam
Firmness: available in Soft Medium (4/10), Medium (5/10), Medium Firm (6/10), Firm Medium (7/10), and Firm (8/10)
Dimensions: Twin (38" x 75") or Full (53" x 75") with height options of 6", 8" 10", 12" and 14"
Trial Length: 120 nights
Warranty: 10 years
What I Loved About This Brooklyn Bedding Mattress
The Dreamfoam Essential is available in five different heights. The 6" (firmness 8/10) and 8" (firmness 7/10) models offer suitable options for trundle bed owners. The 6" Dreamfoam Essential is built with a 4" high-density foam foundation layer. The comfort layer consists of 2" of gel swirl memory foam. Compared to standard memory foam, gel swirl foam feels slightly more responsive and less squishy, and also traps less heat. The 8" model has a thicker 6" base, offering a more durable and supportive foundation.
The Dreamfoam Essential might be the best mattress that you can still buy for less than $200. It's often highlighted as a value pick, and rightly so. This mattress feels terrific, with a soothing balance of comfort and firmness that you won't find in many low-priced, super-thin mattresses.
What I Didn't Love
Both the 6" and 8" Dreamfoam Essential mattresses are quite firm, especially the 6". Made primarily from high-density foam, this mattress can't offer all of the comfort features that some sleepers look for. You'll get plenty of support and a decent amount of cushioning, but less contouring and pressure relief than you'd expect from a thicker memory foam mattress.
Narrow Down Your Mattress Search with Home of Cozy
The Bear Trundle, Helix Kids, and Dreamfoam Essential mattresses offer three high-quality mattress options for a trundle bed. For many shoppers, picking the right mattress will come down to a question of dimensions. How much mattress can you fit underneath the main bed?
If you're looking for a two-for-one furniture option that's built for small spaces, a trundle bed is an appealing idea. However, if you aren't sold on trundles, then perhaps a daybed is more up your alley. To learn more about these bed/couch hybrids, check out our guide on the best daybed mattresses. For more mattress reviews, check out our guide to the best mattresses for all sleepers.