I love to travel but I hate sleeping on other people's mattresses.
Honestly, as much as I enjoy visiting friends and family in far-flung places, the anxiety I have when I get ready to turn in for the night is epic. Seriously, sleeping on a crummy mattress when I'm a guest in someone's house makes me really cranky. And it wrecks my body.
And I know I'm not the only one.
There are a couple of folks I don't mind bunking with because they have created a cocoon with the best mattress for a guest room, coupled with fine linens and fluffy pillows and good lighting.
But sadly too many of my favorite people have relegated a worn-out or subpar mattress to the guest room. Which just doesn't make it very inviting, does it?
Choosing the Best Mattress for a Guest Room
Here comes a humble brag: I'm far from rich, but I've always made sure that my guest room is welcoming. That means my visitors get to sleep on either a top-quality hybrid or memory foam mattress, similar to the one I sleep on.
I attribute this to my upbringing.
I was raised in the Deep South, where folks pride themselves on creating such plush guest rooms you never want to leave. Seriously, I've often extended my stays in Alabama, Georgia, Louisiana and Mississippi because of exceptionally comfortable guest mattresses.
Okay, well that and fried catfish and grits. But that's another blog.
Let's aim for world-renowned Southern hospitality and equip your guest room with the best mattress you can buy in 2023. You want your people to be comfortable, get a good night's sleep and enjoy their stay.
Before You Shop, Read This Checklist
So how do you go about choosing the best mattress for a guest room?
In my experience, selecting the best mattress for a guest room depends on who you're hosting, their preferences (to some degree), room size, how much action it will see and your budget.
Let's take a closer look at each of the factors that should inform your guest room mattress buying decision.

Who Sleeping There. Who is most often staying in your gust room: close family like parents, siblings, dear friends? Or are they occasional visitors? Colleagues? Singles? Couples? Are they older? Do they have disabilities? Are they active? Do they struggle with sleep issues like insomnia or restless leg syndrome? Are they kids? You might be able to get away with a twin XL for teens. Take into account the required comfort of the guests you plan to host most often.
How Long Guests Typically Stay. If your guest room is just a one-night stop over for the occasional guest, you can opt for a more budget-friendly mattress for your guest room. But if you plan to regularly put up aging parents or finicky couple friends, an air mattress or futon bed isn't going to cut it. You'll want to invest in a more substantial guest room mattress.
The Space in Your Guest Room. Do you have a dedicated space for guests? Or does your guest room do double duty as an office? Do you have space for a bed frame or are you thinking about a floor mattress? These are important considerations when you are in the market for the best guest room mattress. At a minimum, aim for a full-size mattress; a queen size mattress is the most popular purchase for any room.
What You Want to Spend. There are solid guest mattress choices at every price point. But be prepared to spend more on eco-friendly or luxe mattresses that can drive the price of a guest room mattress. So set a budget, but allow, say 10 percent wiggle room on the price so you can stretch your dollars for a high-quality hybrid mattress or gel-infused memory foam mattress.
The Mattress That Pleases Most. No matter who you're hosting or for how long, the best mattress—often a memory foam mattress—is a medium-firm mattress. It provides more than adequate support and comfort for most sleepers. A hybrid mattress works well across a variety of sleep styles, including back sleepers, side sleepers, stomach sleepers and combination sleepers. If you're down to a choice between two firmness options, select the firmer.
The Usage/Durability Relationship. Do you have a steady stream of guests all year long or do you only entertain the occasional visitor? Mattresses with high-density foam layers or innerspring coils tend to be more durable over the long run. Regardless of how much your guest mattress is in use, a mattress protector is a good idea to keep it clean and hygienic.

Now that you've made the decision to move ahead, let's get into our buyer's guide with all the specifics on our top picks for guest room mattresses.
Our Picks for Best Guest Room Mattress
Brand
Best For
1

Editor's Choice

Overall
Shop Now
2

Couples
Shop Now
3

Value
Shop Now
4

Side Sleepers
Shop Now
5

Combination Sleepers
Shop Now
6

Plus Size
Shop Now
7

Extra Firm
Shop Now
8

Budget
Shop Now
1
Editor's Choice
2
3
4
5
Best For:
Combination Sleepers
6
7
8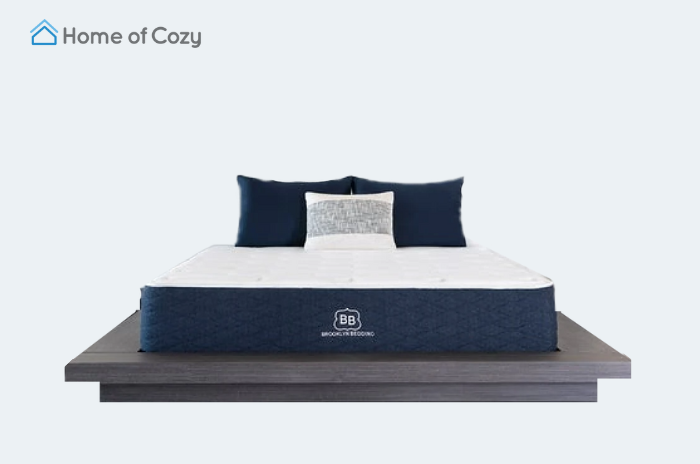 Best For: Side sleepers, couples, sleepers with troublesome pressure points
Price: $665-1,599
Mattress Type: Hybrid
Firmness: Available in Soft, Medium, Firm
Trial Period: 120 Night Sleep Trial
Warranty: 10 Year Warranty
What I Loved
This Arizona-made mattress from Brooklyn Bedding provides superior support at a factory-direct price. The top-of-the-line memory foams used to construct the Brooklyn Signature Hybrid offer outstanding pressure relief and contouring comfort, along with buoyancy, breathability and best-in-class comfort. The individually wrapped coils are zoned for independent movement, support, and superior motion isolation. You can customize the firmness of the Brooklyn Signature Hybrid mattress with three options: soft, medium or firm.
The coil-reinforced perimeter means excellent edge support. An optional GlacioTex™ Cooling Cover delivers high-tech cooling comfort to hot or heavy sleepers. Shoppers might compare the Saatva Memory Foam Hybrid mattress in this category.
What I Didn't Love
Because the Brooklyn Signature Hybrid mattress has some motion transfer, couples may feel their partner's movements in the night. It's a better choice for solo sleepers.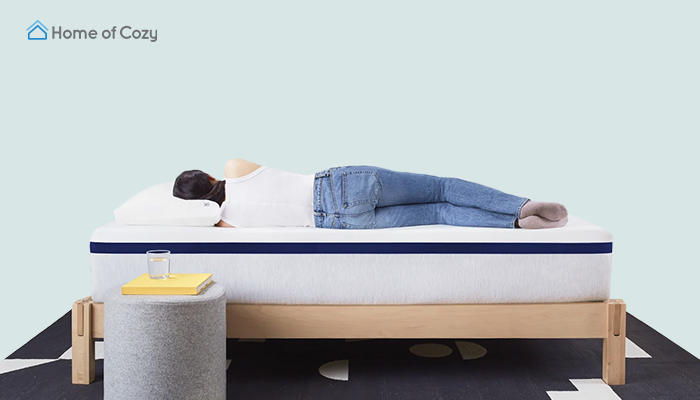 Best For: Couples who need a press-relieving mattress, side sleepers, hot sleepers
Price: $749-1,748.80
Mattress Type: Hybrid
Firmness: Medium-firm
Trial Period: 100 Night Sleep Trial
Warranty: 10-15 Year Warranty
What I Loved
The Helix Midnight is the company's top-seller and an industry favorite. The Helix Midnight is a medium-firm mattress made of plush memory foam over pocketed coils. This construction provides excellent pressure-relieving, so it's a great choice for sleepers who experience aches and pains when sleeping or upon waking. Additionally, the Helix Midnight isolates motion very well, thanks to the top layer of memory foam that absorbs and dissipates most movement.
The Helix Midnight also offers solid edge support that performs very well when lying down, with no noticeable sinking or sloping around the edges. Its breathable construction keeps the bed cool for a comfortable sleep. It is great for couples, side, and back sleepers.
What I Didn't Love
If edge support is important to you, the Helix Midnight may not be your best option since you'll experience some sinking and sloping, say when you slip on socks or shoes. If you're a stomach sleeper, the Helix Dawn would be a friendlier choice. Hardcore memory foam lovers won't get that "hugged" feeling with the Helix Midnight. Heavier sleepers should upgrade to a Helix Luxe model for zoned back support.
The Helix Luxe models are a terrific option for environmentally conscious folks, as these models are CertiPUR-US certified to have no harmful chemicals.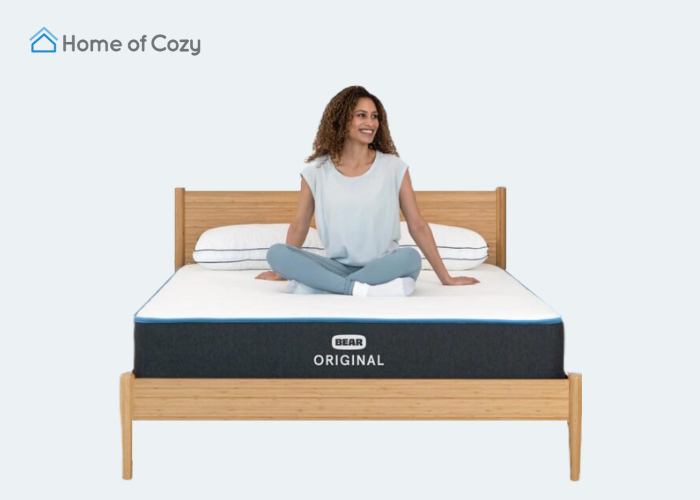 Best For: Budget buyers, sleepers who need excellent support for back pain, hot sleepers
Price: $748-1,622
Mattress Type: Foam
Firmness: Medium-firm
Trial Period: 120 Night Sleep Trial
Warranty: Lifetime Warranty
What I Loved
The Bear Original is specially designed for active people and offers outstanding value for the price. This high-quality mattress combines pressure point relief with balanced medium-firmness for soft, supportive and restorative sleep. The Bear Original boasts individually encased coils for increased comfort and deeper compression support. The breathable quilt cover boasts Sleep Recover Technology™ to promote muscle recovery.
The cooling gel, copper-infused memory foam wicks away unwanted body heat and provides improved spinal alignment for a more comfortable sleep. The Nectar gel-infused memory foam mattress, priced under $1,000 and backed with a lifetime warranty, may also be worth checking out.
What I Didn't Love
It's not the best option for stomach sleepers, as it's a bit softer in firmness which causes the sleeper to sink in. If you like the feel of a memory foam-only mattress, the Bear Original Hybrid mattress is not your best choice because of its bounce. Heavier folks may find better support in a traditional innerspring mattress.
Best for Side Sleepers: Nolah Original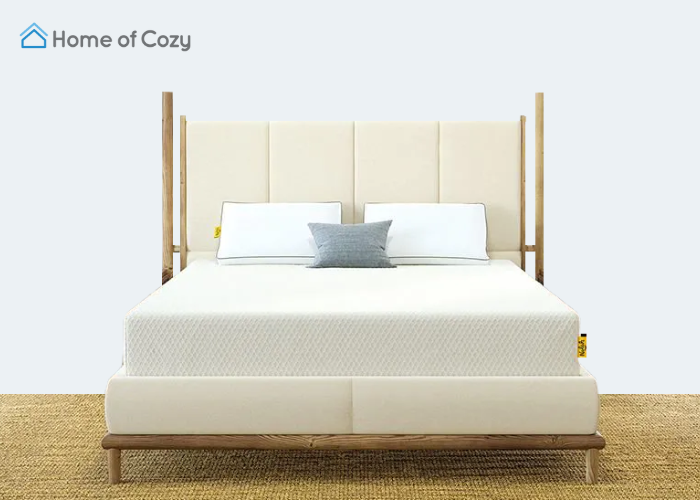 Best For: All sleeping positions including stomach, side and back, value-driven shoppers who are devoted to a memory foam mattress
Price: $999-2,398
Mattress Type: Foam
Firmness: Medium-soft
Trial Period: 120 Night Sleep Trial
Warranty: Lifetime Warranty
What I Loved
What I Loved: The Nolah Original is a solid, budget-friendly buy for your guest bedroom. It offers best-in-class-and-price spinal alignment, responsiveness and motion transfer. It does, however, trap body heat as an all-foam mattress, so maybe dress the bed with heat-wicking, cooling sheets or a specially designed cooling mattress topper to combat heat retention.
What I Didn't Love
The Nolah Original doesn't sleep as cool as hybrid mattresses reviewed here. It also doesn't offer superior pressure relief if that's important for your guests, but with the low price tag, it may suffice.
Best for Combination Sleepers: Leesa Studio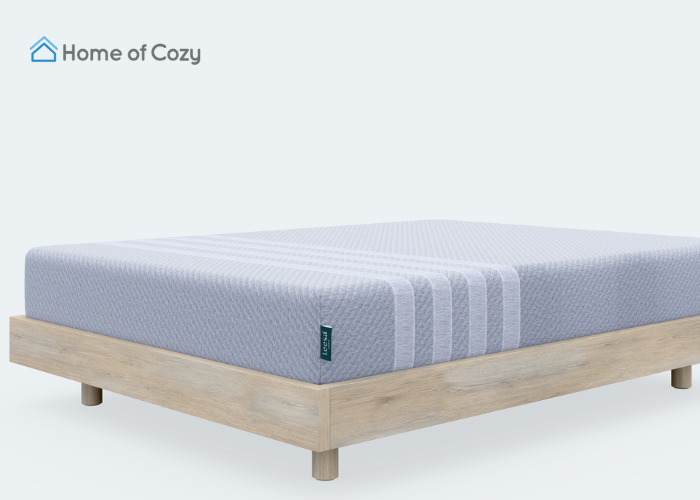 Best For: Combination sleepers, side and back sleepers who weigh up to 230 pounds, sleepers who like the slow-response feel of a memory foam mattress
Price: $549-999
Mattress Type: Foam
Firmness: Medium-firm
Trial Period: 100 Night Sleep Trial
Warranty: 10 Year Warranty
What I Loved
The well-priced Leesa Studio is made with a comfort layer of low-density memory foam and a transitional polyfoam. Combined, these create a cradling, traditional memory foam sleep experience many people like. The Leesa Studio is a good choice for those who need hip and shoulder pressure relief or restless sleepers who toss and turn. It is also CertiPUR-US ® Certified, meaning it's been cleanly manufactured without ozone depleters, flame retardants, heavy metals, formaldehyde or phthalates.
What I Didn't Love
The Leesa Studio lacks bounce if that's your thing and it's edge support is lacking.
Best for Plus Size Sleepers: Titan Plus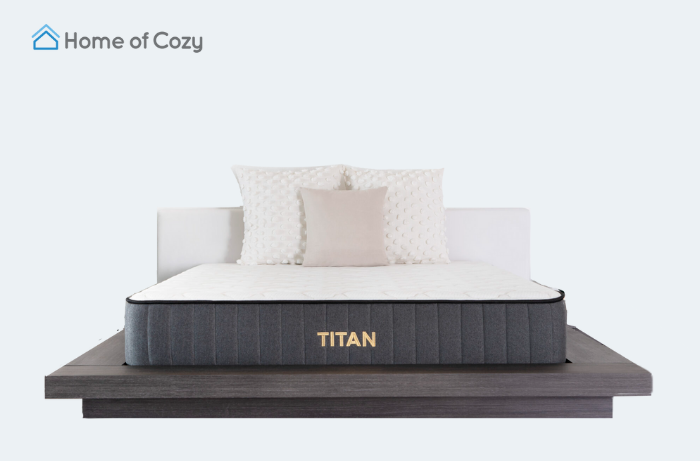 Best For: Heavier sleepers, shoppers seeking an extra durable bed, heavier couples, sleepers who prefer a medium-firm mattress
Price: $699-1,499
Mattress Type: Hybrid
Firmness: Medium-firm
Trial Period: 120-night Sleep Trial
Warranty: 10 Year Warranty
What I Loved
The Titan Plus Luxe is designed with substantial support for heavier sleepers in a more traditional medium firmness. This pillow top queen size mattress builds on the benefits of the original Titan Plus, with additional contouring and pressure point relief to accommodate both sleep partners. An 8" core of premium, individually pocketed TitanCaliber™ coils ensure extra lift and extra durability for the life of the mattress. A 1" layer of quilted, gel memory foam that resists body impressions and provides a cool-to-the touch surface. The Titan Plus is best for heavier or plus size sleepers, and couples who seek superior motion isolation
What I Didn't Love
If you're a lighter sleeper (less than 130 pounds), the Titan Plus Luxe isn't your best match.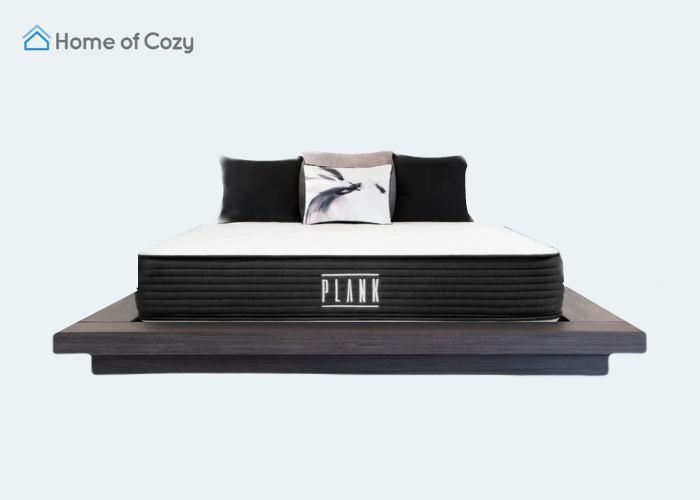 Best For: Shoppers looking for an extra firm mattress, buyers looking for a sleek-looking mattress or a floor mattress
Price: $749-$1,532
Mattress Type: Foam
Firmness: Flippable with firm and ultra-firm sides
Trial Period: 120 Night Sleep Trial
Warranty: 10 Year Warranty
What I Loved
The Plank Firm is the go-to for sleepers who complain that typical firm mattresses are never firm enough. Inspired by the minimalist approach to sleep in many parts of Asia, the high-density Plank Firm's dual comfort design offers two firmness variations in a flippable mattress. The top side of the mattress is ultra-firm and the bottom side of the RV mattress feels like a traditional firm, allowing for a highly customizable sleep.
The flatter sleep surface of the Plank Firm is engineered to create a neutral spine position that's better for your back and posture. An optional GlacioTex™ Cooling Cover can be sewn onto the surface of both the firm and extra firm sides to deliver cooling on contact. The Plank Firm is an excellent match for back sleepers and heavy sleepers.
What I Didn't Love
If you like the plush feel of a pillow top mattress or the more adaptive contouring of a memory foam mattress, the Plank Firm will be too firm for you.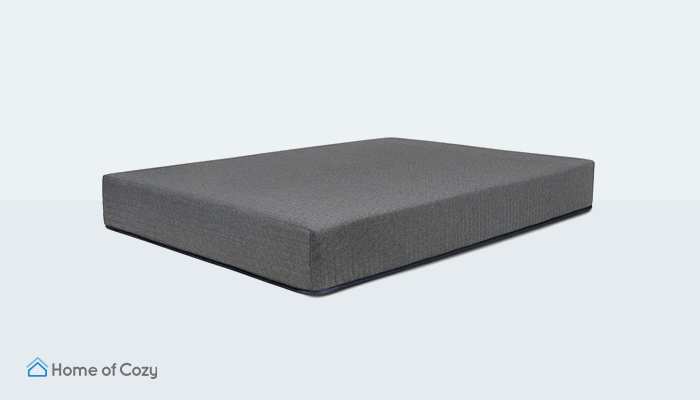 Best For: Buyers on an extremely tight budget, people with chronic back pain, side sleepers
Price: $274-$699
Mattress Type: Memory Foam
Firmness: 4-8/10 (6″-14″ models)
Trial Period: 120 Night Trial
Warranty: 10 Year Warranty
What I Loved
For such an affordable memory-foam mattress, the Dreamfoam Essential packs some great features. It comes in customizable firmness choices: from soft-medium all the way up to firm. Because the Dreamfoam Essential is so well-priced, it's an unbeatable choice for a kid' guest room.
And mattress doesn't sacrifice performance for price. The high-density design features gel swirl technology that keeps sleepers cool, and offers the contouring and pressure point relief usually found only in a more expensive hybrid mattress. The innovative and environmentally-friendly, sewn-on stain protector is also washable—a nice touch against spills and accidents guests might make.
What I Didn't Love
The hottest of sleepers will be more comfortable on model that features more cooling technology. Combination sleepers who need more responsiveness might opt for a hybrid mattress that includes coils and a comfort layer of foam versus the Dreamfoam Essential.
Shopping for the Best Guest Room Mattress Is Educational—and Fun!
When I first set up a guest room, my "hand me down" mattress became the guest bed. And while that memory foam mattress was far from worn out, I knew I would upgrade the guest bedroom with a new mattress when my finances allowed.
Because I live in such a popular resort town, my guest room sees a fair amount of visitor traffic. Over the years, I've hosted guests ranging in age from 8 to 75. I feel a lot of pride when opening my home to guests, knowing I can offer them a great sleep experience. After all, friends and family can't hit the gorgeous Tucson hiking trails with back pain!
I even store a mattress topper for dear older girlfriend who likes the feel of a pillow-top mattress.
I like mattress shopping….is that weird? I'm kinda mildly obsessed the way some real-estate obsessed people like to spend Sunday peeping at open houses.
Every time I read mattress reviews and research new and well-known mattress brick and mortar stores, online mattress manufacturers and online retailers like Amazon, I learn something new.
New materials are constantly being introduced into mattress construction to improve airflow and breathability, cushioning and contouring and temperature regulation. I like to stay up-to-date on the new technology making its way into mattresses I might want to purchase for myself in the future.
Ultimately, the best and most comfortable mattress for a guest room is one that fits your available space, doesn't empty your wallet, yet provides comfort for a wide range of sleeping positions and body types among your family and friends.
With our tips in mind, we know you'll be able to find a great mattress for your guest room. Just be warned: your guests may end up extending their stay because they feel so pampered!
‌