If you think putting a mattress on the floor is just for college students and hostel travelers, think again. There are a variety of reasons to consider a floor bed.
Not only is it possible, there's a long history of sleeping on the floor. Floor mattresses date back to when humans lived in caves—77,000 years ago! The oldest bedding was a sleeping mat made from foliage.
The Japanese floor mattress has a long, celebrated and continuing history.
In Japan, many people still sleep on quilted Japanese futon mattresses, a sleeping pad stuffed with cotton or fiber fill, rather than a Western bed frame. A Japanese floor mattress or Japanese futon mattress can sit directly on the floor or on a tatami or wooden mat. This sleeping position is believed to help relax the muscles while maintaining hip, shoulder and spine alignment.
If you want to try sleeping on a Japanese-style mattress, Amazon sells the D&D Futon Furniture foldable floor mattress for under $100. And keep reading to learn more about Milliard
Before we jump into our choices for the 9 Best Floor Mattresses for 2023, let's quickly review the pluses and minuses of floor beds.
The Upsides of a Best Floor Mattress
Beyond a long history, you might be surprised to learn that the best floor mattresses are versatile and comfortable, often comparable to memory foam mattresses.
Streamlined Look. One of the most common reasons people select a floor mattress is aesthetics. Many people like the minimalist, clean look of a mattress on the floor instead of on a bed frame.
Flexible Sleep Space. Floor mattresses are an alternative to air mattresses. Some floor mattresses can be rolled or folded up and stored, making them a great option when guests are visiting or for use as a camping mattress. The best floor mattresses can also do double duty as yoga mats, napping spots or play spaces. Floor mattresses are also perfect for sleepovers.
Space-Saving. Some folks appreciate how compact, thin and portable floor mattresses are. In small living spaces or guest rooms, the space-saving qualities of floor mattresses are a real plus.
Pain Management and Pressure Relief. A high percentage of people opt for sleeping on the floor as a way to relieve back pain. The flat, firm surface of a mattress on the floor can prevent the spine from sinking down too far offering pressure relief because there's less pressure on any specific body part. That, in turn, results in better blood circulation during the night, which is great for the recovery, health and functioning of your body's organs.
Budget-Friendly. Because floor mattresses can be used without a foundation, box springs, bed frame or base, they offer big savings versus traditional mattresses. So if money's tight, floor mattresses provide great value without sacrificing performance.
Keeping Your Cool. Because heat rises, if your floor itself is cold—especially if it's a concrete, hardwood or tile surface—it reduces your body heat quickly. Those that live in hot climates or find they suffer from more restless sleep in the summer, may find temperature relief with a floor mattress.
Becoming a Big Kid. Many parents consider a floor mattresses as they safely transition young children from a crib to a bed. You might consider the waterproof (great for potty-training toddlers) Better Habitat SleepReady Portable Floor Mattress, a rollable floor mattress sold on Amazon.
The Possible Downsides a Floor Mattress
While there are many desirable reasons to sleep on the floor, there are some disadvantages to be aware of when deciding whether to buy a floor mattress or not.
Improper Ventilation. If you're sleeping on the floor, you've got to keep the mattress and the floor extra clean. The accumulation of moisture in a floor mattress can lead to mold or mildew. That might be an issue for those with allergies or sensitivities, so be prepared to step up your cleaning regime.
Inadequate Support. Some folks report discomfort or back pain over time when sleeping on the floor.
Allergy Alert. While the best floor mattresses can be hypoallergenic, it's important to regularly clean the floor you're sleeping on to minimize dust mites and allergens that collect on the floor. Excellent "floor hygiene" wards off possible allergic reactions and respiratory issues.
Protecting Your Mattress on the Floor
Ready to explore floor sleeping? Here are some considerations that can maximize many good nights of sleep.
Ensure Proper Ventilation. Airflow is the single most important measure you can take to prevent the accumulation of moisture in your floor mattress. A high-quality, breathable mattress is a hygienic mattress that offers a great sleep experience.
Consider a Mattress Topper. A high-quality, memory foam mattress topper is an easy and affordable way to provide additional cushioning, comfort and support to your floor mattress.
There are many different types of floor mattresses available on the market. So what's the best floor mattress for your sleep style?
We've analyzed and tested the top floor mattresses, rounded up our favorites—some that you can buy on Amazon and others from reputable online retailers who also sell traditional mattresses—so you can determine the best floor mattress for your needs.
We'll break down each model's construction, features, firmness and warranty and other important factors so you can buy a floor mattress with confidence.
Our Top 9 Picks for Best Floor Mattresses
Brand
Best For
1

Editor's Choice

Overall
Shop Now
2

Firmness Choices
Shop Now
3

Memory Foam
Shop Now
4

Luxury
Shop Now
5

Back Pain
Shop Now
6

Organic
Shop Now
7

Plus Size
Shop Now
8

Extra Firm
Shop Now
9

Value
Shop Now
1
Editor's Choice
2
Best For:
Firmness Choices
3
4
5
6
7
8
9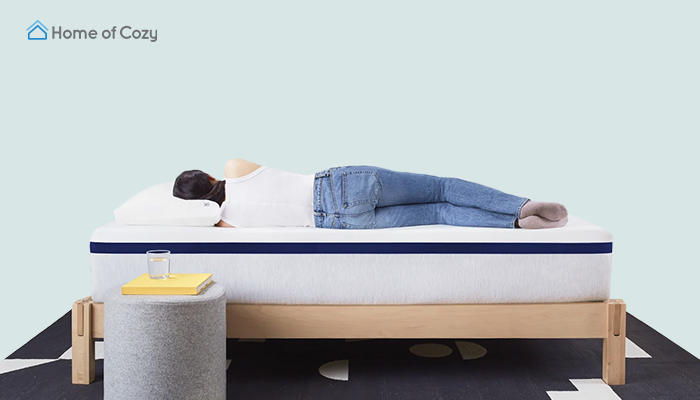 Best For: Overall
Price: $932-$1,749
Mattress Type: Hybrid
Firmness: 5.5/10
Trial Length: 100 nights
Warranty: 10-15 years
What I Loved About This Helix Mattress
The Helix Midnight is the company's top-seller and an industry favorite. The Helix Midnight is a medium-firm mattress made of plush memory foam over pocketed coils. This construction provides excellent pressure relief, so it's a great choice for sleepers who experience aches and pains when sleeping or upon waking. Additionally, the Helix Midnight isolates motion very well, thanks to the top layer of memory foam that absorbs and dissipates most movement. The Helix Midnight also offers solid edge support that performs very well when lying down, with no noticeable sinking or sloping around the edges. Its breathable construction keeps the bed cool for a comfortable sleep. It is great for couples, side, and back sleepers.
What I Didn't Love
If edge support is important to you, the Helix Midnight may not be your best option since you'll experience some sinking and sloping, say when you slip on socks or shoes. If you're a stomach sleeper, the Helix Dawn would be a friendlier choice. Hardcore memory foam lovers won't get that deep sinking feel with the Helix Midnight.
Heavier sleepers should upgrade to a Helix Luxe model for zoned back support. The Helix Luxe models are a terrific option for environmentally conscious folks, as these models are CertiPUR-US certified to have no harmful chemicals.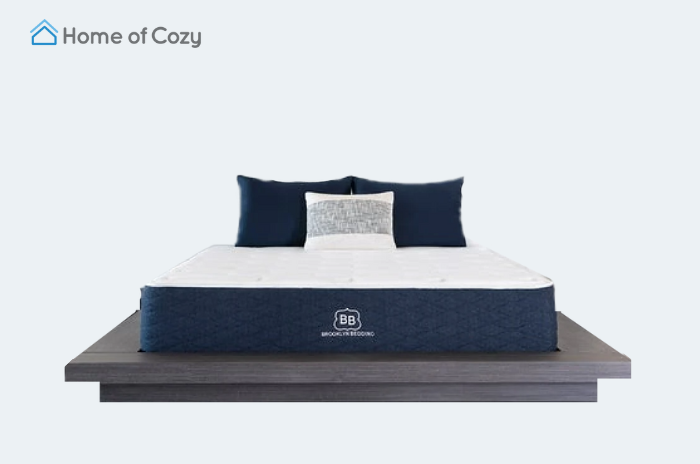 Best For: Firmness Choices
Price: $665-$1,599
Mattress Type: Hybrid
Firmness: 3/10 (Soft), 5/10 (Medium, (7/10 (Firm)
Trial Length: 120 nights
Warranty: 10 years
What I Loved About This Brooklyn Bedding Mattress
This Arizona-assembled mattress from Brooklyn Bedding provides superior support at a factory-direct price. The top-of-the-line memory foams used to construct the Brooklyn Signature Hybrid offer outstanding pressure relief and contouring comfort, along with buoyancy, breathability, and best-in-class comfort. The individually pocketed coils are zoned for independent movement, support, and superior motion isolation. You can customize the firmness of the Brooklyn Signature Hybrid with three options: soft, medium or firm. The coil-reinforced perimeter means excellent edge support. An optional Cloud Pillow Top upgrade delivers additional support and high-tech cooling comfort to hot or heavy sleepers.
What I Didn't Love
Because the Brooklyn Signature Hybrid has some motion transfer, couples may feel their partner's movements in the night. It's a better choice for solo sleepers.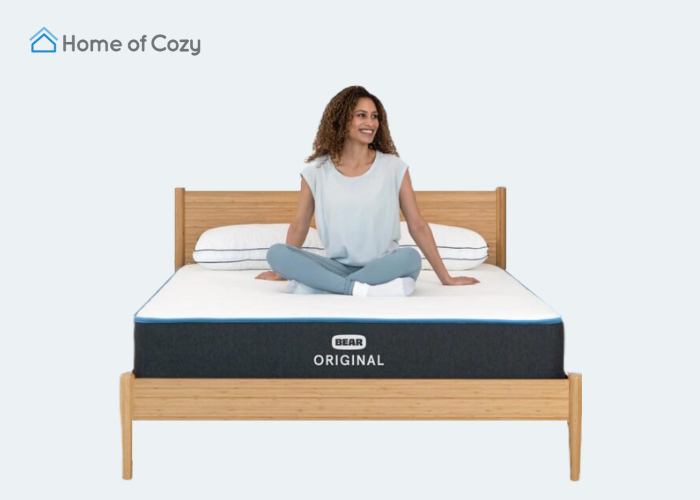 Best For: Memory foam
Price: $748-$1,248
Mattress Type: Foam
Firmness: 7.1/10
Trial Length: 120 nights
Warranty: Lifetime
What I Loved About This Bear Mattress
The Bear Original is specially designed for active people and offers outstanding value for the price. This high-quality, hybrid mattress combines pressure point relief with balanced medium-firmness for soft, supportive and restorative sleep. The Bear Original boasts individually encased coils for increased comfort and deeper compression support. The breathable quilt cover boasts Sleep Recover Technology™ to promote muscle recovery. The cooling gel, copper-infused memory foam wicks away unwanted body heat and provides improved spinal alignment for a more comfortable sleep.
What I Didn't Love
It's not the best option for stomach sleepers, as it's a bit softer in firmness which causes the sleeper to sink in. If you like the feel of a memory foam-only mattress, the Bear Original Hybrid is not your best choice because of its bounce. Heavier folks may find better support in a traditional innerspring mattress.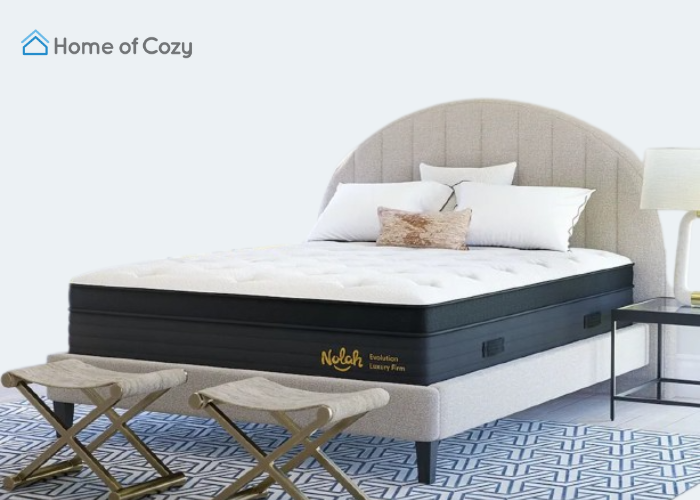 Best For: Luxury
Price: $799-$1,399
Mattress Type: Hybrid
Firmness: 4-5/10 (Plush), 6-7/10 (Luxury Firm), or 7-8/10 (Firm)
Trial Length: 120 nights
Warranty: Lifetime
What I Loved About This Nolah Mattress
If you need enhanced spinal alignment (I have scoliosis so this mattress was of special interest to me), the Nolah Evolution 15" may be just what the (sleep) doctor ordered. This high-tech, hybrid mattress—the company's most advanced—has been singled out for its excellent features. Its targeted back support and responsive pressure relief come courtesy of the HDMax™ Tri-Zone™ coils, while the breathable cover, heat-dissipating Euro topper, and graphite-infused AirFoamICE™ (the company's next-level memory foam) combine for luxurious cushioning and best-in-class cooling.
This mattress compares favorably to a Tempur-pedic. The Nolah Evolution 15" is great for side sleepers, sleepers with hip, back, or shoulder pain, combination sleepers, hot sleepers.
What I Didn't Love
The Nolah Evolution 15" may be a bit too cushy for sleepers who prefer a firmer mattress.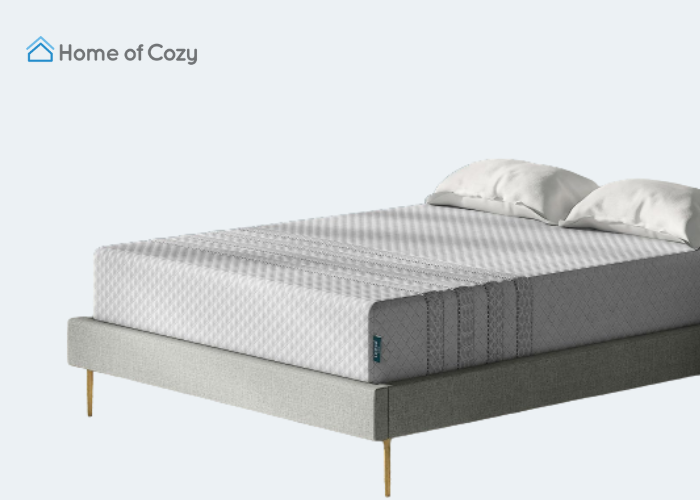 Best For: Back Pain
Price: $1,349-$2,299
Mattress Type: Hybrid
Firmness: 7.5/10
Trial Length: 100 nights
Warranty: 10 years
What I Loved About This Leesa Mattress
The high-performance Leesa Sapira Hybrid is wallet-friendly option for budget shoppers. This hybrid provides sleepers with balance of bounce and a pressure-relief in a medium-firm feel that suits most sleepers. Premium memory foam offers cooling and contouring, while 1,000 pocket springs actively respond to your individual movement and sleep style. The breathable cover of ultra-fine viscose and plant-based rayon fibers help hot sleepers stay cool.
The Leesa Sapira Hybrid carries the CertiPUR-US® safety certification through independent accredited testing labs that ensure materials are low VOC and made without ozone depleters, phthalates, BPDE, formaldehyde or heavy metals. If you want to support a company with a dedication to social causes as part of its corporate mission, the Leesa Sapira Hybrid might tip the balance.
What I Didn't Love
If you prefer a plusher, cushier mattress, the Leesa Sapira Hybrid isn't a good match. If you are a partnered sleeper, you may be prone to feeling your mate's movements during sleep.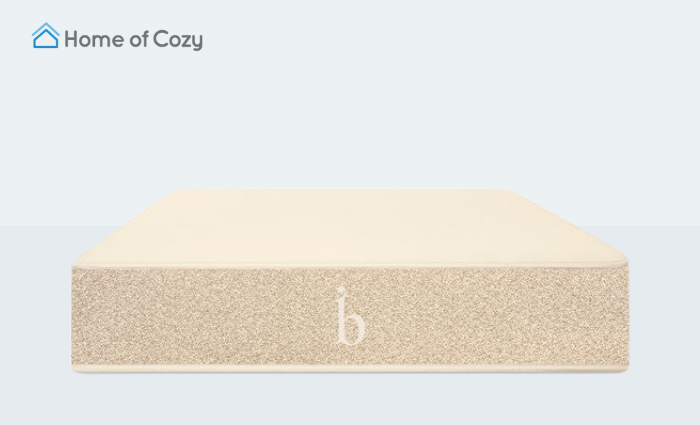 Best For: Organic
Price: $1,249-$2,186
Mattress Type: Hybrid
Firmness: 6-7/10
Trial Length: 100 nights
Warranty: 25 years
What I Loved About This Birch Mattress
This eco-friendly mattress is made with high quality, natural , non-toxic and luxurious materials including fair-trade, organic cotton, organic cashmere, New Zealand wool and natural, breathable Talalay latex. These materials provide optimum airflow and breathability. Because the Birch Natural is free from any harmful chemicals they are safe for children and those with skin sensitivities, and has garnered a GREENGUARD Gold and GOTS certifications.
The Birch Natural is an obvious choice for sleepers who seek a greener mattress and it's comfortable for all sleeping positions. This hybrid mattress includes up to 1,000 individually wrapped coils cradle your body while also limiting motion transfer. The sides are reinforced lengthwise to provide superior edge support. It's also very well-priced for the quality. And bonus: it's handmade in the U.S.
What I Didn't Love
If you're seeking a soft bed, the Birch Natural isn't your best bet. Latex is naturally bouncy (it doesn't offer the best motion isolation), so pass on this mattress.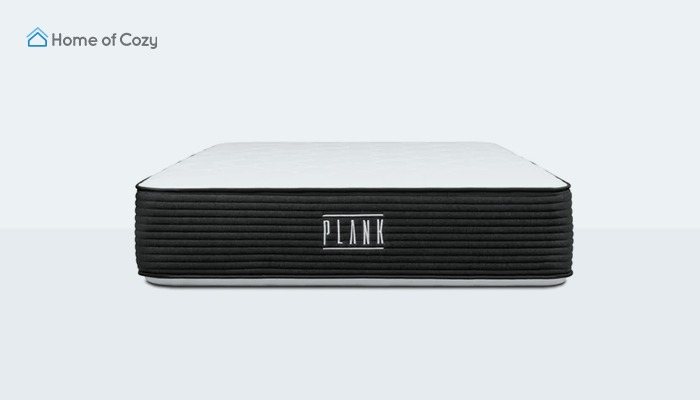 Best For: Extra firmness
Price: $562-$1532
Mattress Type: All-Foam
Firmness: 8/10 (Firm side) or 9.5/10 (Extra firm side)
Trial Length: 120 nights
Warranty: 10 years
What I Loved About This Plank Mattress
The Plank Firm is the go-to for sleepers who complain that typical firm mattresses are never firm enough. Inspired by the minimalist approach to sleep in many parts of Asia, the high-density Plank Firm's dual comfort design offers two firmness variations in a flippable mattress. The top side of the mattress is ultra-firm and the bottom side of the mattress feels like a traditional firm, allowing for a highly customizable sleep. The flatter sleep surface of the Plank Firm is engineered to create a neutral spine position that's better for your back and posture.
An optional GlacioTex™ Cooling Cover can be sewn onto the surface of both the firm and extra firm sides to deliver cooling on contact. The Plank Firm is an excellent match for back sleepers and heavy sleepers.
What I Didn't Love
If you like the plush feel of a pillow top mattress or the more adaptive contouring of a memory foam mattress, the Plank Firm will be too firm for you.
8. Best for Plus Size Sleepers: Titan Plus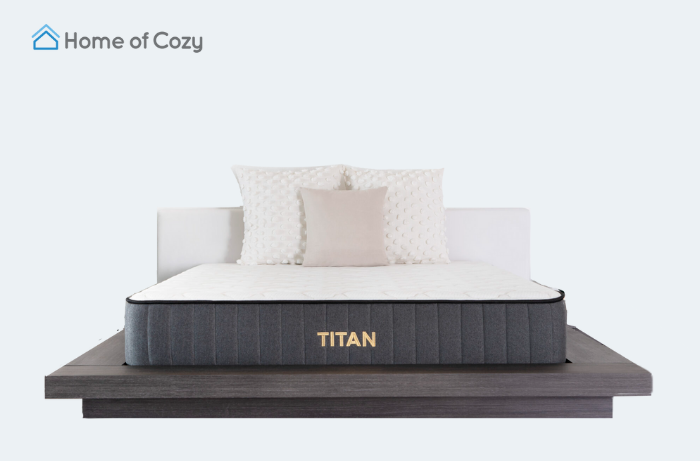 Best For: Plus size sleepers
Price: $699-$1,499
Mattress Type: Hybrid
Firmness: 9/10
Trial Length: 120 nights
Warranty: 10 years
What I Loved About This Titan Mattress
The Titan Plus Luxe is designed with substantial support for heavier sleepers in a more traditional medium firmness. This pillow top queen size mattress builds on the benefits of the original Titan Plus, with additional contouring and pressure point relief to accommodate both sleep partners. An 8" core of premium, individually pocketed TitanCaliber™ coils ensure extra lift and extra durability for the life of the mattress. A 1" layer of quilted, gel memory foam that resists body impressions and provides a cool-to-the touch surface.
The Titan Plus is best for heavier or plus size sleepers, and couples who seek superior motion isolation .
What I Didn't Love
If you're a lighter sleeper (less than 130 pounds), the Titan Plus Luxe isn't your best match.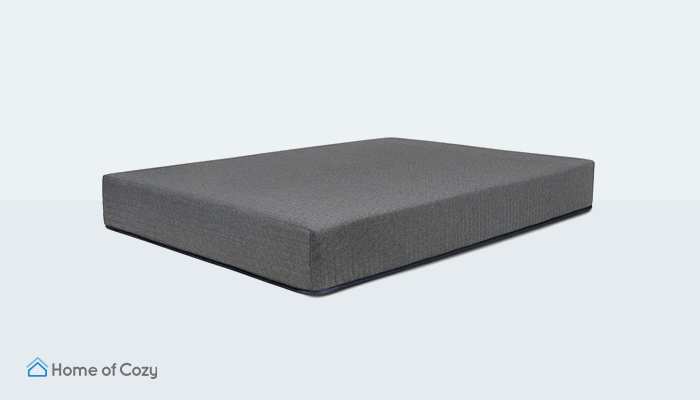 Best For: Value
Price: $205-$525
Mattress Type: Foam
Firmness: 4-8/10 (6″-14″ models)
Trial Length: 120 nights
Warranty: 10 years
What I Loved About This Dreamfoam Mattress
The budget-friendly Dreamfoam Essential is unique in that it is available in five height options—from 6" to 14" so one thickness is sure to suit you. For such an affordable memory-foam mattress it also offers customizable comfort choices: from soft-medium all the way up to firm preferences. The Dreamfoam Essential is well-priced for budget shoppers—a great choice for kids who need a new mattress or young adults headed off to college. And this king bed doesn't sacrifice performance for price.
The high-density, memory-foam design of the Dreamfoam Essential features gel swirl technology that keeps sleepers cool, and offers the contouring, response, and press point relief usually found only in a more expensive hybrid mattress. The innovative and environmentally-friendly, sewn-on stain protector is washable—a nice touch against spills and accidents.
What I Didn't Love
The hottest of sleepers might opt for another model that features more cooling technology. Combination sleepers who need more responsiveness might need a hybrid mattress that includes coils and a comfort layer of foam versus the Dreamfoam Essential.
Finding Your Perfect Floor Mattress
If you're new to sleeping on the floor, we hope this guide has been helpful.
Whether you're looking for a cost-effective alternative to a traditional mattress for hosting guests or wanting to try a new sleep experience yourself, there are many great options out there. You can enjoy a restful sleep experience on a floor mattress whether you chose a roll-up mattress, a tri-fold mattress or a firmer model with contouring that mimics a traditional mattress.
In addition to the best floor mattresses we've reviewed, there are floor mattresses with extra features that might enhance your sleep experience.
These include floor beds with machine washable, removable or water-resistant covers and non-slip bottoms, which can be a benefit for both younger and older sleepers. Some inexpensive tri-fold, foldable or rollable floor mattresses sold on Amazon even come with a handy storage or travel bag to keep your floor mattress tidy when not in use.
If you're curious about sleeping on the floor, it might make sense to invest in an inexpensive tri-fold floor mattress first to see if it's a good option for you, your family and your guests. Then you can review our guide and read more online mattress reviews to narrow down pricier choices.
The Milliard Memory Tri-Fold foldable floor mattress offers a thicker layer of memory foam that makes it a better bet for adults than thinner, narrower tri-fold floor beds. If floor mattresses are new territory for you, spend extra time to read Amazon reviews to get an idea of what to expect with a Milliard tri-fold mattress or a Japanese futon mattress.
As with any mattress purchase, the best floor mattress is the one that best fits your budget, meets your usage needs, and offers you many nights—and days—of useful service. For more recommendations, check our guide to the Best Mattresses in 2023.