RV beds lead rough lives. Compared to a regular bedroom mattress, a motor home bed is more exposed to the elements.
Recreational vehicles—and their passengers—can't always be fresh and clean. That means an RV mattress is at high risk for odors, water damage, bugs, and mold.
Whether or not your RV mattress is old and damaged, there's no need to suffer through years of backaches on every road trip. Upgrade now to a high-quality mattress that feels great and will last for many years.
Buying a mattress for an RV or a camper is different from regular mattress shopping. In the sections below, we'll highlight the key factors to consider while shopping in this category. Then, we'll review Home of Cozy's picks for the best RV mattresses in 2023.
Best RV Mattress in 2023
Brand
Best For
1

Editor's Choice

Overall
Shop Now
2

Value
Shop Now
3

Side Sleepers
Shop Now
4

Cooling
Shop Now
5

Hybrid
Shop Now
6

Pressure Relief
Shop Now
7

Organic
Shop Now
8

Extra Firm
Shop Now
9

Plus Size
Shop Now
10

Budget
Shop Now
1
Editor's Choice
2
3
4
5
6
Best For:
Pressure Relief
7
8
9
10
RV Mattress Factors to Consider
Size: Dimensions, Thickness, and Weight
Length and Width
Before purchasing a mattress for your RV, measure the bed space and check the owner's manual to be sure that you select a size that will properly fit. Ideally, you'll buy a mattress with the exact dimensions of your bed space so that you can make the most of your room.
Your RV bed space may be designed to fit a regularly-sized mattress, such as a standard full or queen. Or, a custom size may be required. Special RV sizes typically match the width of standard sizes but are a few inches shorter in length. For example, a standard queen-size mattress is 60" wide by 80" long. RV short queens are often 60" wide by 74" or 75" in length.
I recommend trying out Brooklyn Bedding's RV Mattress Finder Tool. You can enter the width, length, and height of your RV bed space and the tool will generate a number of mattress recommendations that meet your size specifications.
Height
The mattress that comes with a motorhome is typically just five or six inches thick. Standard mattresses are between 8"—14". If you upgrade your RV mattress, a thickness of around 8" often offers the best balance of comfort and efficiency.
If your mattress fits in a slide-out compartment, then you may need an extra-thin mattress. However, if there are no tight vertical space constraints, then a thicker mattress may be suitable.
Weight
Lighter is better. If your mattress is too heavy, it might exceed the weight limit of your bed platform. Plus, a lightweight mattress helps with fuel efficiency.
The mattresses featured below (queen size) weigh as little as 55 lbs (Bear Trek) up to slightly over 100 lbs. Check your owner's manual before buying a new mattress to make sure that you don't exceed the recommended weight limit.
Comfort and Support
If you'll only be sleeping on your RV mattress once in a while, then it doesn't necessarily have to feel perfect. However, you should consider your sleep style, firmness preference, and body type in order to choose a mattress that will support your weight and provide the proper amount of cushioning.
If you're not familiar with the basics of mattress shopping, including the 1–10 firmness scale, check out the introductory sections in The Best Mattresses for 2023.
Durability, Moisture Resistance, and Hypoallergenic Features
If you aren't living full-time in your RV, then your mattress won't be used on a nightly basis and thus might be less prone to wear and tear. On the other hand, the bed in your RV might be more exposed to hazards like moisture and dust.
To prevent moisture damage, mold, and other hygienic damages, select a mattress with moisture-resistant properties, such as a moisture-wicking or hypoallergenic surface. You can also add a removable and washable mattress protector to create a barrier between your mattress and the elements.
Cost and Value
Thin mattresses, like the ones you'll likely consider for your RV, generally cost less than thick ones. Thin mattresses can be high-quality and offer great value, but it's essential to select a model that's strong enough to provide adequate support.
If a mattress is too thin (less than 6") or suspiciously low-priced (less than $200), those are red flags. An extremely thin or cheap mattress is likely to feel flimsy and to compress down uncomfortably due to a lack of high-quality materials. Thin, cheap mattresses also cave in and wear out more quickly than thick, high-quality models.
Our Top Picks for the Best RV Mattress
Best Overall: Dreamfoam Essential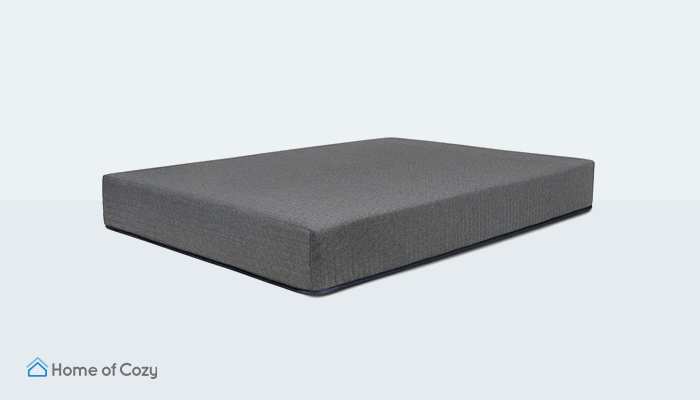 Price: $205.50–$861.75
Mattress Type: All-foam
Firmness: available in soft-medium (4/10), medium (5/10), medium-firm (6/10), firm-medium (7/10), and firm (8/10)
Sleep Trial: 120 nights
Warranty: 10 years
What I Loved About This Brooklyn Bedding Mattress
The Dreamfoam Essential by Brooklyn Bedding offers impressive customization, available in 22 different sizes as well as five different firmness and thickness options (6", 8", 10", 12", and 14"). This assortment of choices is ideal for RV mattress shoppers—no matter how your bed space is shaped, you can select a size that forms a near-perfect fit.
This all-foam mattress is made with a high-density foam foundation layer and a gel-swirl memory foam comfort layer. The foam is hypoallergenic and made with open-cell technology for enhanced airflow and temperature regulation.
The Dreamfoam Essential is our top overall pick in the RV mattress category because it checks all the boxes: it's affordable, comfortable, comes in a wide variety of sizes, and is made to stay cool, dry, and clean in rugged conditions.
What I Didn't Love
Since this mattress comes in five different thickness options, the pros and cons vary depending on which one you choose. The 6" model is rated 8/10 for firmness, with the thicker models getting progressively softer. So, for some sleepers with heavy body weights, the 6" model might be too thin while the thicker models might be too soft.
Best Value: Bear Trek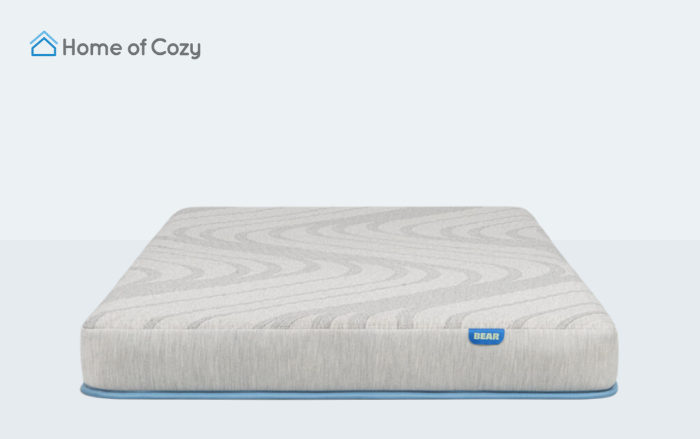 Price: $385–$560
Mattress Type: All-foam
Firmness: 7.5/10
Sleep Trial: 120 nights
Warranty: Lifetime
What I Loved About This Bear Mattress
Bear makes a number of athlete-friendly mattress designs, featuring slender, minimalist constructions, temperature regulation features, and some of the best bang-for-your-buck prices in the online bedding industry. As such, this is the perfect brand to produce a mattress specifically for RV use, and Bear comes through splendidly with the Bear Trek.
This 8" mattress isn't much thicker than the cheap pad that your RV came with, but it packs as much comfort and support as possible into a thin construction. The design is simple: a thick layer of high-density support foam, a thinner layer of cooling gel memory foam, and a breathable cover.
The Bear Trek comes in three RV-friendly sizes: RV Bunk, RV Queen, and RV King. It's also lightweight enough to reduce the strain on your fuel efficiency, with the king size weighing just 74 lbs.
What I Didn't Love
The Bear Trek is slim and light. Those qualities are great for RV use, but not so great for large-bodied sleepers. Sleepers who weigh over 225 lbs may find that the Bear Trek doesn't properly support t
Best for Side Sleepers: Helix Midnight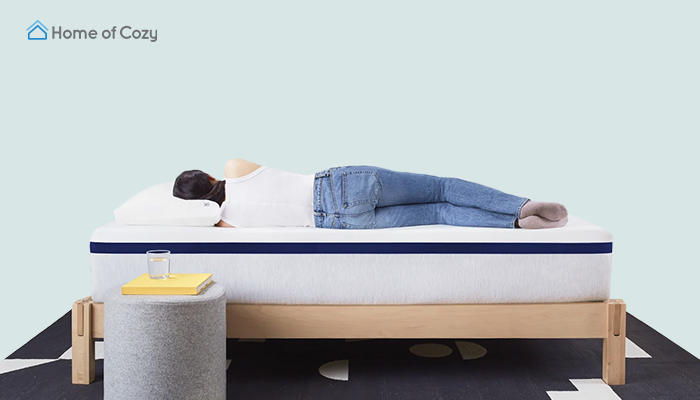 Price: $749–$1,399
Mattress Type: Hybrid
Firmness: 5.5/10
Sleep Trial: 100 nights
Warranty: 10 years
What I Loved About This Helix Mattress
The Midnight is Helix's top seller and Home of Cozy's pick for the best mattress under $1k. Its medium-firm feel is ideal for side sleepers but suitable for almost anyone, thanks to a perfect combination of pressure relief, support, and responsiveness. The materials are CertiPUR-US certified to be free of harmful chemicals.
This is a hybrid mattress, which means its construction consists of a coil core along with foam comfort layers. The Midnight's core is made with over 1,000 individually wrapped coils that provide balanced support across the entire bed while limiting motion transfer from one end to the other—ideal for couples. Meanwhile, four separate layers of foam, including a top memory foam layer, provide a cozy sleeping surface that contours generously against your joints but doesn't cave in.
At 11.5" in height, the Helix Midnight won't fit in a drawer, but it's ideal for RV owners who have enough headroom and aren't satisfied with a thin mattress.
What I Didn't Love
There's a lot to love about the Helix Midnight, but RV owners should note that this model doesn't come in any special RV sizes—just the standard twin, twin XL, full, queen, king, and California king sizes.
Best for Cooling: Brooklyn Aurora Luxe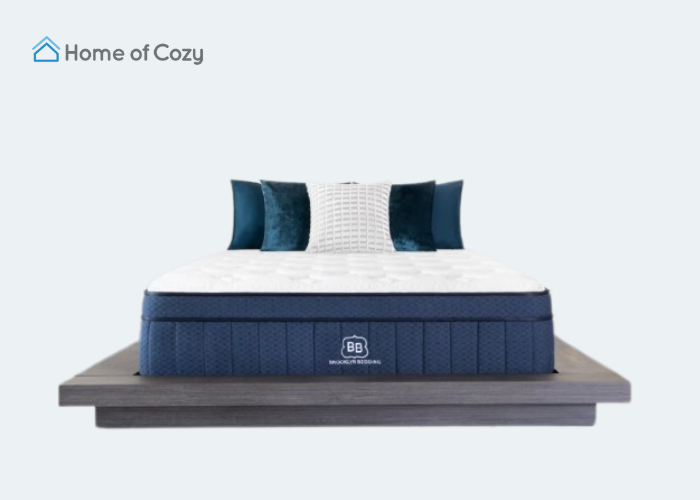 Price: $899.30–$1,998.80
Mattress Type: Hybrid
Firmness: available in soft (3/10), medium (5/10), or firm (7/10)
Sleep Trial: 120 nights
Warranty: 10 years
What I Loved About This Brooklyn Bedding Mattress
Like the Dreamfoam Essential, Brooklyn Bedding's Aurora Luxe is another design that comes in a variety of firmness levels and sizes. These include several RV-friendly sizes: short queen, RV king, and RV bunk.
The Aurora Luxe is available in soft, medium, or firm. These three designs vary slightly in construction, but all three feature an 8" coil core and multiple layers of comfort foam.
This mattress is a top choice for hot sleepers, thanks to several advanced cooling features.
The thick coil core permits plenty of airflow, while the foam contains both gel and copper, both of which work to conduct body heat out of the mattress and into the air. Finally, the design is topped with a GlacioTex™ cooling cover. The weaved fibers in this material offer a silky smooth surface that stays cool to the touch.
What I Didn't Love
The Aurora Luxe is 13.5" tall. If your bed space is elevated from ground level and has limited headroom, you'll need to go with a shorter mattress.
Heir body weight and loses its shape more quickly than a thicker, heavier mattress would. 
Best Hybrid Mattress: Leesa Sapira Hybrid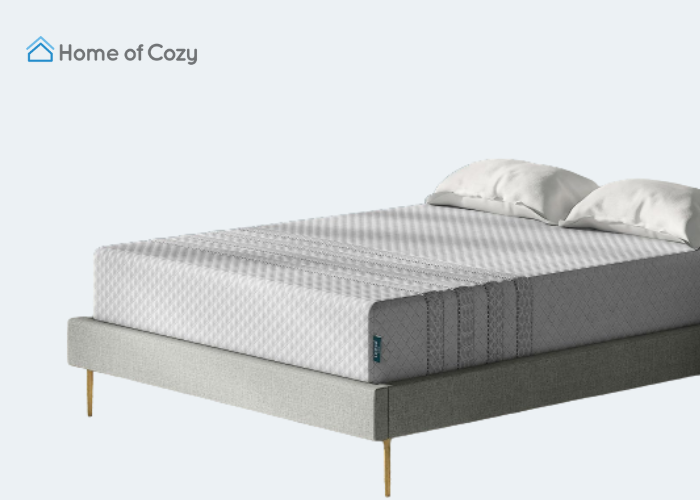 Price: $1,199–$1,899
Mattress Type: Hybrid
Firmness: 6.5/10
Sleep Trial: 100 nights
Warranty: 10 years
What I Loved About This Leesa Mattress
The Leesa Sapira Hybrid is a high-end hybrid with a core layer of more than 1,000 pocket springs that provide superior airflow, motion isolation, and edge support.
I feel comfortable recommending this mattress for all sleep styles (side, back, stomach). It's right in the medium-firm sweet spot at 6.5/10. More importantly, the surface provides absolute support, with zero sinking, while offering just enough pressure relief to cradle side sleepers' hips and shoulders.
The Sapira Hybrid receives glowing customer reviews, with many users reporting an improvement in sleep-related back pain and joint pain. It's easy to see why—you can move around freely on this mattress without ever feeling "stuck." At the same time, there's just enough gentle contouring to keep your joints feeling gently cushioned in any sleeping position.
What I Didn't Love
At $1,199 for a twin size, the Leesa Sapira Hybrid won't fit every RV owner's budget. On the other hand, the prices don't jump significantly as you go up in size, meaning that the best value for this model is found in a queen or king size.
Best for Pressure Relief: Nolah Signature 12"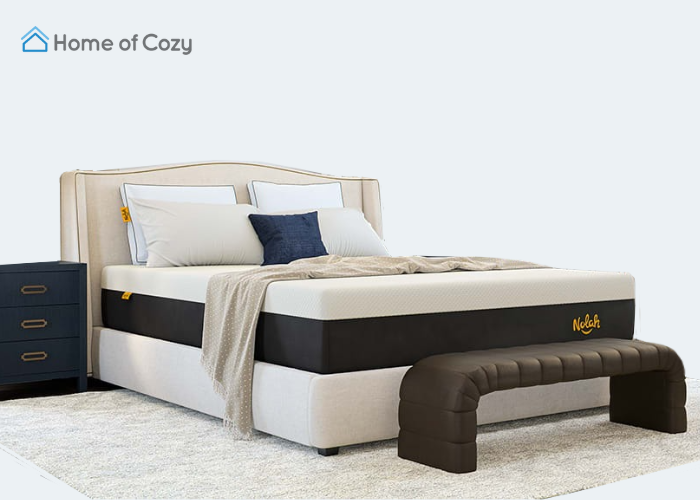 Price: $909–$1,434
Mattress Type: All-foam
Firmness: 5/10
Sleep Trial: 120 nights
Warranty: Lifetime
What I Loved About This Nolah Mattress
The Nolah Signature 12" is a reasonably priced luxury mattress with a feel that's both soft and responsive—perfect for providing pressure relief to aching joints. Its construction includes a high-density foam foundation, breathable response foam, and two layers of Nolah's proprietary AirFoam™.
This all-foam design is especially appealing if you're a side sleeper, have a light body weight, or suffer from hip or shoulder pain. AirFoam permits fairly deep compression, but is super responsive. There's a steady, gentle upward pressure and you always feel like you're "on" the mattress, rather than "in" it.
What I Didn't Love
The Nolah Signature 12" is supportive, but it's not very firm. Nolah's AirFoam offers heavenly contouring for side sleepers, but the degree of compression might be too much for some stomach sleepers and back sleepers.
Best Organic Mattress: Birch Natural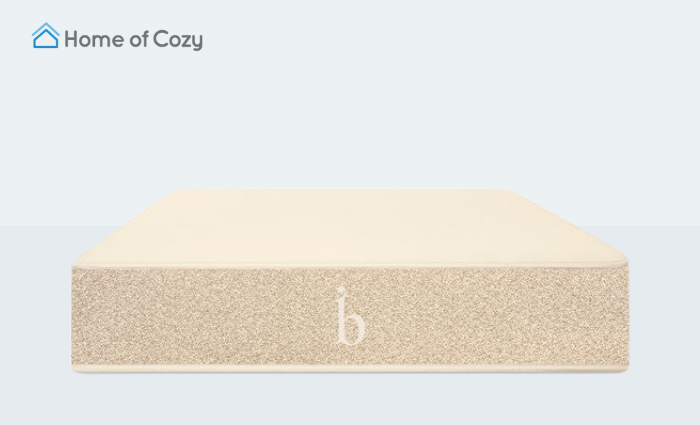 Price: $1,099–$1,929
Mattress Type: Hybrid
Firmness: 6.5/10
Sleep Trial: 100 nights
Warranty: 25 years
What I Loved About This Birch Mattress
An RV is a tight space and it's not always possible to keep it as clean and aired-out as you'd like. That makes an all-natural, odor-free mattress like the Birch Natural particularly appealing.
Most boxed mattresses emit foul "off-gassing" odors when you remove their packaging, but the organic, GREENGUARD Gold-certified Birch Natural doesn't have this problem. That's because it's made without the volatile organic compounds that become trapped during the vacuum seal process, resulting in unpleasant smells that linger for a few days after opening up a new mattress.
Rather, the Birch Natural is made with an impressive arrangement of organic wool, natural Talalay latex, organic cotton, and a core of over 1,000 individually-wrapped steel coils.
This mattress feels amazing, and that's in large part thanks to the latex comfort layer. Latex is a luxury material that conforms to pressure without sinking in. The Birch Natural puts its latex to good use, sandwiching a thick layer between the coil core and two thin top layers of wool.
The overall feel is best described as medium-firm, but the Birch Natural is more supportive than many firmer mattresses, yet more gentle on pressure points than many softer designs.
What I Didn't Love
Along with the Leesa Sapira Hybrid, this is the highest-priced model that we've included in this guide. This mattress will really transform your RV bed into something special—if it's in your price range.
Best Extra Firm Mattress: Plank Firm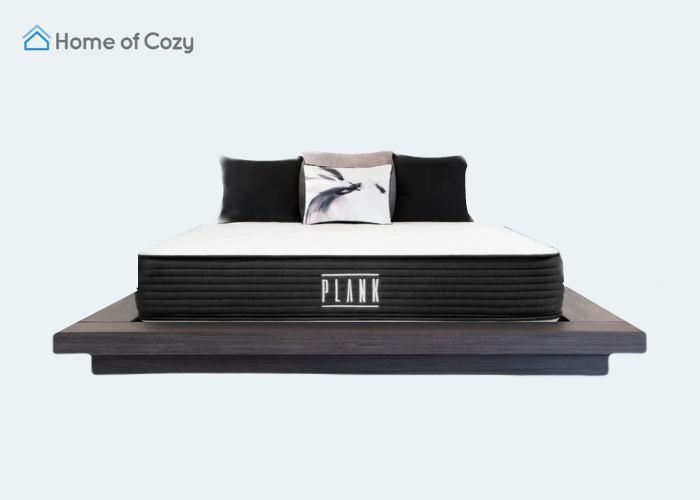 Price: $561.80–$1,149
Mattress Type: All-foam
Firmness: firm side (8/10) and ultra-firm side (10/10)
Sleep Trial: 120 nights
Warranty: 10 years
What I Loved About This Plank Mattress
Foam mattresses are typically associated with soft, squishy surfaces, but that's not always the case. The Plank Firm has an all-foam construction, but the majority of that material is high-density support foam that's stiff and not at all squishy like a memory foam mattress.
The design is flippable. The "firm" side (8/10) is topped with a 2" comfort foam layer, with the ultra-firm side (10/10) goes straight from the support foam layer to a quilted cover.
Most sleepers prefer more cushioning than the Plank Firm provides. But, if you're among those who find just about every bed to be too soft, then this is one of the few options on the market that caters to your preferences.
The Plank Firm is RV-friendly, with a king-size weighing just 105 lbs. It's also available in 14 different sizes, including several RV-specific options.
What I Didn't Love
The Plank Firm isn't for everyone. If you're a side sleeper, you'll probably find that this degree of firmness doesn't permit sufficient cushioning around your hips and shoulders.
Best for Plus-Size Sleepers: Titan Plus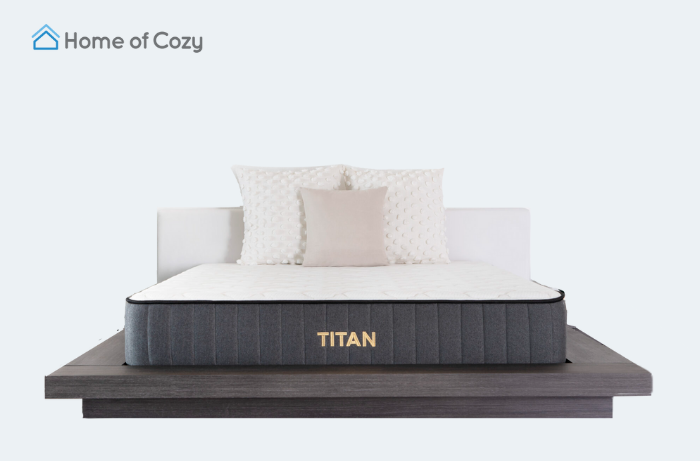 Price: $524.30–$1,124.30
Mattress Type: hybrid
Firmness: 9/10
Sleep Trial: 120 nights
Warranty: 10 years
What I Loved About This Titan Mattress
Plus-size sleepers have extra challenges when selecting a suitable mattress. Typically, extra firmness is preferable, since softer mattresses permit too much sinking. Furthermore, the construction must be strong and durable so that the surface doesn't cave in over time.
The Titan Plus provides these attributes in a mattress that's reasonably priced and compact enough to be fairly RV-friendly, at 11" in height.
With a core of 13.5 gauge steel coils, this mattress is built to support up to 1,000 lbs.
What I Didn't Love
If you're a plus-size sleeper who requires extra firmness, the Titan Plus is perfect. For everyone else, this mattress will likely be too firm. If you weigh less than 200 lbs and/or sleep on your side, the Titan Plus won't offer sufficient pressure relief.
Best for Your Budget: Dreamfoam Hybrid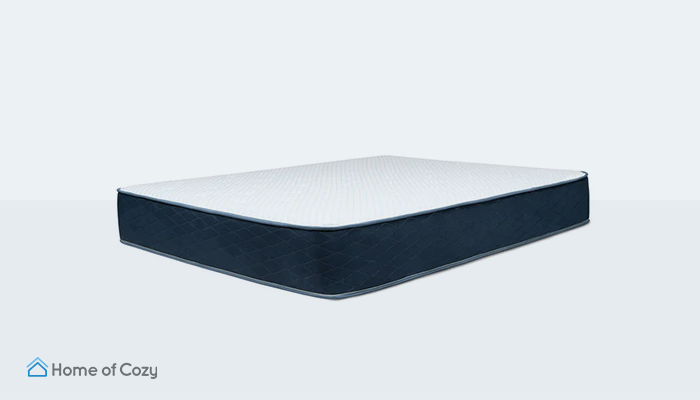 Price: $399–$749.25
Mattress Type: hybrid
Firmness: 5/10
Sleep Trial: 120 nights
Warranty: 10 years
What I Loved About This Dreamfoam Mattress
The Dreamfoam Hybrid is a budget-friendly hybrid mattress with a 5/10 firmness rating. The 10.25" construction consists of a high-density foam base, a 6" core of individually encased coils, and a gel-infused memory foam comfort layer.
This mattress is well-suited for RV use, with a slim design, light weight (just 105 lbs for a king size), and hypoallergenic foam. The Dreamfoam Hybrid also comes in several RV sizes, including short queen, RV bunk, and multiple short king sizes.
For heavy-bodied sleepers or those who prefer a very firm surface, this bed might not do the trick. However, for most sleepers, the Dreamfoam Hybrid offers a comfortable and affordable option that's conveniently sized for your RV sleeping area.
What I Didn't Love
This mattress is on the soft end of the medium-firm range, which means it isn't a great universal match for all sleep styles. Some back and stomach sleepers, especially those with heavy body weights, will experience too much contouring around the hips, which can result in lower back pain.
Get a Better Sleep Experience on Your Next Road Trip
The mattress models we've highlighted above are varied, but were selected for RV-friendly features like specialty sizes, slim designs, and cooling features. However, if you don't have any size constraints, you don't need to limit your search to models that were made specifically for RVs. If you're simply looking for the best mattress (or the best value) for your RV, check out Home of Cozy's picks for the Best Mattresses of 2023 or the Best Mattresses Under $1,000.