Casper and Helix represent two of the biggest names in mattresses. They both operate expansive digital storefronts with a variety of cozy beds suitable for all body types and sleep preferences. Unlike purely physical outlets — which require hauling your new mattress home from the store — Casper and Helix also ship directly to your doorstep.
Once your new mattress arrives, all you have to do is bring it inside, lay it out flat, and enjoy!
In this Casper vs. Helix mattress comparison, we'll review the crucial differences between each company's product lineup. By the time you're done reading, you'll know exactly which brand and mattress to choose to achieve the perfect night's sleep!
Quick Look at Helix vs. Casper
Price Range:
$1,099-$1,949
$595 to $2,595
Firmness Options:
Soft (3), Medium Soft (4), Medium Firm (6), Firm (7), Firm (8)
Medium Soft (4), Medium (5), Medium Firm (6)
Models Available:
Helix Sunset
Helix Moonlight
Helix Dawn
Helix Midnight
Helix Dusk
Helix Twilight
Helix Plus
Helix Kids
Casper Original Mattress
Casper Original Hybrid
Casper Wave Hybrid
Casper Element
Casper Nova Hybrid

Who's It's Best For:
Side sleepers should like the pressure-relieving

Combination sleepers should really enjoy the responsive yet cushioning feel

Anyone who sleeps with a partner or pet
Back sleepers

Combination sleepers

Anyone with shoulder or back pain




Standout Features:
Wide range of models to accommodate different sleepers

Each mattress offers a balance of conforming and responsiveness

Steady airflow and consistent temperature control

Exceptional pressure relief and motion isolation

Zoned layers ensure optimal support

Breathable foam construction

Sleep Trial & Warranty
100-night sleep trial, 30-night break-in period with 10-year warranty (15-year warranty for Luxe models)
100-night sleep trial
10-year warranty
---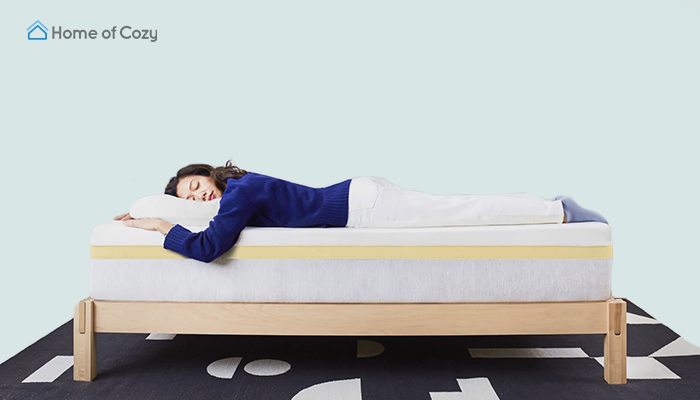 Helix (also known as Helix Sleep) is one of the original mattress-in-a-box manufacturers, with a launch date tracing back to January 2015. In the years since its debut, Helix has sold thousands of mattresses and grown its humble one-product catalog into a massive collection of sleep-time products.
Nowadays, Helix offers six hybrid mattresses (with soft, medium, and firm options), as well as the Helix Plus and Helix Kids. Each Helix mattress also features an optional Luxe upgrade, with two extra inches of memory foam and a zoned coil system for even more support.
Choosing from all these options may sound overwhelming, but Helix has you covered. Visit the company's homepage to take its quick 'n easy sleep quiz. Answer a few questions, and Helix will recommend the perfect mattress for your body type and sleep preferences.
Feel and Firmness
Helix's standard lineup features six different mattresses, each with a unique firmness level. For those who prefer a softer mattress, Helix offers the cloud-like Sunset and Moonlight. For those who enjoy medium firmness, there's the Helix Midnight and Helix Dusk. Finally, there's the Twilight and Dawn, two firm mattresses with excellent responsiveness.
Although firmness level varies depending on the model you choose, every Helix mattress features a high-quality support system featuring responsive, individually-wrapped springs. These springs continually adapt to align with your body and spine, harmonizing to deliver a level of comfort you have to experience to understand. Each mattress also includes an additional top layer of foam to cushion your body and hold it in a cradle-like embrace.
Construction and Design
Every Helix mattress follows a similar formula. To start, there's the base layer of DuraDense Foam, an exceptionally robust material that sits at the mattress's foundation. Then there are the individually-wrapped pocketed coils, which offer support and limit motion isolation. On top of that is a foam transitional layer, followed by a top comfort layer and a Soft Touch cover.
Although all these elements are crucial, the real magic happens at the top layer. Every Helix mattress features a top layer with either Helix Dynamic Foam or Memory Foam Plus. Helix Dynamic Foam is a polyfoam material with latex-like responsiveness. It doesn't conform too close to the body or sag excessively, making it a perfect balance of comfort and support. Meanwhile, Memory Foam Plus is a memory foam mattress filling that provides contouring to improve spinal alignment and reduce pressure points.
Which top layer is right for you? Helix Dynamic Foam is generally best for back and stomach sleepers, while Memory Foam Plus is best for side sleepers. To find the perfect option for your sleep preferences, check out the Helix Mattresses sleep quiz.
Edge Support and Motion Isolation
Edge Support is an oft-overlooked aspect of mattress design. But it's also critically important, providing stability to the mattress (nobody wants their mattress to sag) and keeping you safe and sound while fast asleep. Fortunately, Helix understands its importance and offers reinforced edges on all models.
Concerning motion isolation, Helix mattresses do a good job — not great, but good. They don't provide Tempurpedic-level isolation, but you're unlikely to feel your partner moving unless they're snuggled right up next to you. The occasional ripple may occur for heavy tossers and turners, but it's muted and shouldn't disrupt your sleep. That said, you may want to choose a size up, just in case.
Who Should Buy a Helix Mattress?
Helix has a mattress for everybody. Seriously — the wide selection of mattresses and various firmness levels makes Helix a suitable option for every household. What's more, each of its mattresses (the Helix Kids excluded) comes in sizes ranging from Twin to California King!
With that said, there are a few standout use cases for Helix mattresses. First, Helix's catalog includes the most options for side and combination sleepers. If you fall under these categories, Helix's hybrid mattresses have you covered with excellent cushioning and pressure relief. Second, Helix is ideal for plus-size sleepers (those over 230 pounds). The Helix Plus is thick and plush, and more than capable of supporting bigger frames.
Helix is also ideal for those with a partner or pet. The edge support and motion isolation are plenty respectable — more than capable of keeping you safely snoozing as your friend (furry or otherwise) moves about.
Helix Pros
Eight mattress options, each with a Luxe upgrade
Comfy hybrid mattresses feature a cozy blend of foam and coils
Best-in-class edge support
Homepage sleep quiz recommends the ideal mattress
Easy, convenient shipping to your doorstep
Affordable prices on all box mattress models
Helix Cons
Some users have found Helix mattresses too bouncy
Off-gassing odor from VOCs can linger
Less ideal for those who like to sleep "on" their mattress rather than in it
---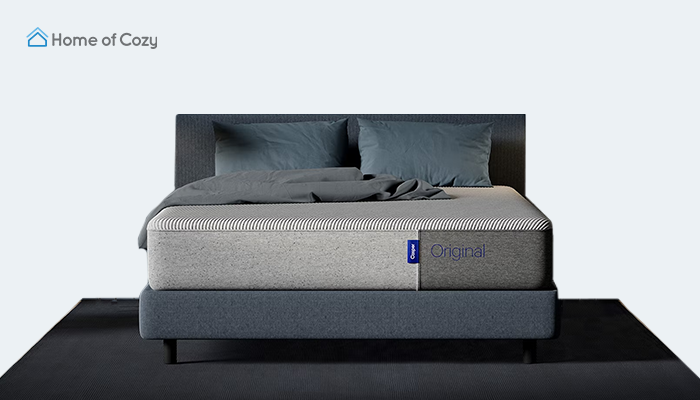 Casper launched in 2014 with the Casper Original, an all-foam mattress with the perfect plushness. The company has added a handful of additional models in the years since, including the Casper Element, another all-foam bed with several transitional layers, and two luxury hybrids, the Wave Hybrid and Nova Hybrid. These hybrid mattresses include polyfoam and memory foam layers combined with traditional springs, providing the best of comfort and durability in one delightful package. Back, side, and stomach sleepers rejoice!
Another wonderful thing about Casper is that its catalog includes bedding, bed frames, and a collection of sleep accessories that can transform your night's sleep.
You can also shop for your Casper mattress in-store. Casper operates a handful of first-party storefronts and partners with companies like Nordstrom, Macy's, and even Target. As a result, it's possible to experience Casper's products before purchasing — for those who are apprehensive about finding a mattress with all the right comfort layers.
Feel and Firmness
Every Casper mattress is a little different. For the sake of simplicity, we'll focus this section on the mattress feel of the Casper Original (not the memory foam model).
The Casper Original is an all-foam mattress featuring several layers of filling. The pillow top and middle section feature soft, cradle-like foam layers with a Goldilocks firmness that users adore. On the bottom, you'll find several inches of thicker support foam, providing a robust foundation suitable for most body types and sleep styles. Overall, the mattress ranks medium on the softness scale, making it well-suited for those seeking a middle ground between sink-in relaxation and proper cushioning.
My primary complaint about the Casper Original is its lack of springiness. Since the mattress foregoes a traditional innerspring in favor of zoned support, it can feel rather dull and lifeless. With that said, the extra support is a lovely addition.
Construction and Design
To begin this section, let's talk about Casper's all-foam beds. These models feature a combination of several different foams. At the top, you'll find a perforated open-cell foam comfort layer known as Airscape. This proprietary material is soft, breathable, and provides excellent temperature regulation compared to traditional foam.
Underneath the Airscape layer lies one of two materials. On the Original mattress, you'll find Casper's revolutionary Zoned Support system. This system features firmer foam near your mid-section, with a lighter, fluffier foam near your head and lower body — a perfect balance with targeted pressure relief. If you opt for the all-foam Element over the Casper Original mattress, you'll instead find a premium memory foam layer that melts away stress like butter.
Of course, that's only the all-foam models. Casper also offers hybrid polyfoam-meets-spring models like the Wave and Nova. Many users (myself included) actually prefer these pocketed coils for their movement and gentle springiness. What's more, Casper integrates proprietary Gel Pods into its spring mattresses, adding extra support and keeping your body aligned in various sleeping positions — a boon for back, side, and stomach sleepers.
Edge Support and Motion Isolation
Edge support is lacking on the Casper and Element Pro mattresses. Though, to be fair, that's common among all foam mattresses. Fortunately, Casper's hybrid mattresses are much better. These come with an extra-firm border around the lower springs, providing tangible support near the edges. Opt for a hybrid mattress, and you won't ever have to worry about rolling off the bed during a rousing dream.
I should also mention that what Casper's softer foam lacks in edge support, it more than makes up for motion isolation.
Who Should Buy a Casper Mattress?
Although Casper's catalog is smaller than Helix's, it still features a mattress for everyone. For instance, Casper's Zoned Support system delivers pressure relief and extra support to your shoulders and lumbar region. As a result, it's frequently favored by those with back pain.
The medium firmness of the Casper's foam (and its muted responsiveness) also makes it popular with combination sleepers. If you flip over and move about often, you'll adore sleeping on a Casper.
Casper Pros
Excellent pressure relief
Neutral feel makes Casper universal
Foam design provides superior motion isolation
Hot sleepers stay cool through the night with Casper's Airscape support layer
Available at Casper locations and third-party retailers
Casper does not require a break-in period; you can return anytime
Casper Cons
The all-foam design sags over time
All-foam models lack adequate edge support
May not be ideal for sleepers over 250 pounds
Need To Know More?
If you want to learn more about mattress brands like Casper vs. Helix, you've got to check out our other guides:
You can also visit our furniture comparison section to look at even more home furniture reviews.
In the meantime, we wish you the best of luck on your mattress-buying journey. If you have a moment, leave a comment below and let us know which brand you decided on! We'd love to hear from you.