When looking for a type of mattress, you want to consider a variety of things, including size, durability, comfort and cushioning level, price, sleep preferences, and spinal alignment. Below is a brief review of the main factors to consider when comparing different mattress brands and models.
How To Choose The Best Mattress For Your Teenager
Comfort
When looking for a mattress for your teenager, you want one that provides proper support for their hips, shoulders, and spine. This is especially important because your teenager is still growing. You'll need to find a mattress that is not only comfortable but also provides the support your teenager's body needs. When looking for a mattress, make sure to look at the top layer to ensure that it conforms to the body and provides pressure relief.
Size
Another factor to consider is the size of the mattress. Typically the best size for teenagers is a bed that is a twin mattress or twin XL. This size typically allows enough room for them to sleep comfortably while also leaving plenty of space in their bedroom. If you choose a larger bed, the room may appear cramped, and it will limit their space.
Durability
Durable construction is one of the most important things you need to consider when buying a new mattress. A mattress that is durable will last for years and will not be a hassle in case you have to move it around. It should also be made from quality materials that are not only durable but also comfortable.
Price
When considering the price of the mattress, you do not want to automatically choose the less expensive one. Instead, compare the features and make sure the mattress is made of high-quality materials. A mattress is a worthwhile investment both for your teenager's health and well-being.
Sleep Preferences
Take into consideration your teenager's sleeping positions and sleep preferences. If they are hot sleepers, you may want to choose a mattress with cooling features. If your teenager prefers a bouncier, feel a mattress with inner springs might be a better choice.
The Best Mattresses for Teenagers
Brand
Best For
1

Editor's Choice

Overall
Shop Now
2

Hybrid
Shop Now
3

Budget
Shop Now
4

Memory Foam
Shop Now
5

Athletes
Shop Now
6

Organic
Shop Now
7

Plus Size
Shop Now
8

Value
Shop Now
1
Editor's Choice
2
3
4
5
6
7
8
Best Overall: Nolah Original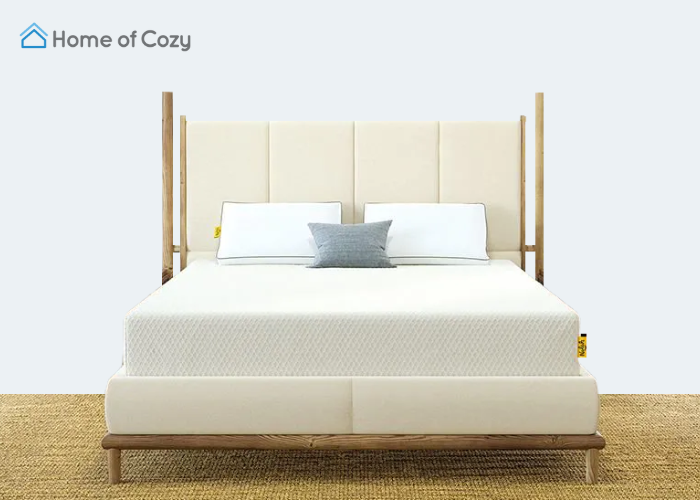 Price: $799 – $1,918
Mattress Type: Foam
Firmness: 5.5/10
Trial Length: 120 nights
Warranty: Lifetime Warranty
What I Love
We voted this best bed because of how comfortable this mattress was. It has a soft, breathable cover that helps regulate the temperature, and it provides a comfortable and responsive feel. There is a layer of AirFoam that is designed to provide pressure relief, so it is perfect for teenagers who are heavier or are combination sleepers.
What I Didn't Love
While this bed is very comfortable and provides a lot of pressure relief, I would prefer to have something more firm for adequate support to support the teens through their growing pain years. Otherwise, this luxury mattress is perfect for those who like a medium-firm feel.
Best Hybrid: Helix Midnight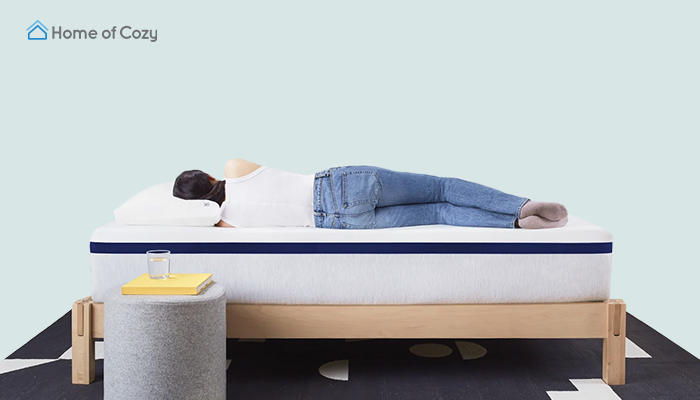 Price: $749 – $1,399
Mattress Type: Hybrid
Firmness: 5.5/10
Trial Length: 100 nights
Warranty: 10 Year Limited Warranty
What I Love
The Helix Midnight is an 11" mattress with a 5-6/10 firmness putting it in the middle of the medium-firm range. I love how the inner springs make the sides stable, and you don't have to worry about sinking around the edges. The pressure point relief layers in this bed are great for both back sleepers and stomach sleepers. If your teenager likes innerspring mattresses with pocketed coils, then this one is an excellent choice.
What I Didn't Love
This is a very comfortable bed, but if you're a side sleeper, it may take some getting used to. It doesn't contour as well to your body as well as the Helix Midnight Luxe.
Best Budget: Dreamfoam Essential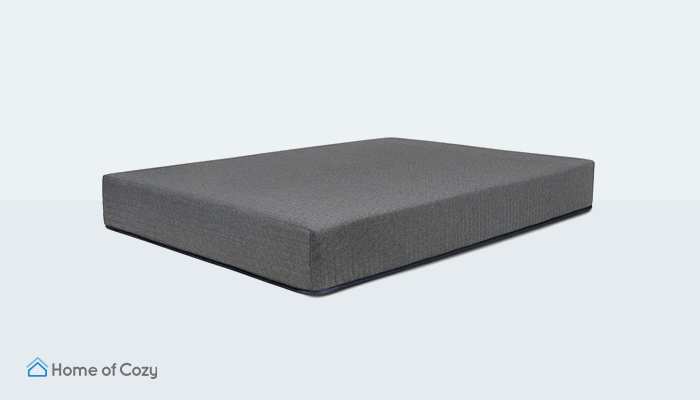 Price: $202.50 – $861.80
Mattress Type: Foam
Firmness: Available in soft medium 4/10, medium 5/10, medium firm 6/10, firm medium 7/10, firm 8/10
Trial Length: 120 nights
Warranty: 10 Year Warranty
What I Love
We love that the Dreamfoam Essential comes in 22 different sizes and different firmness levels so that you can customize it for your teenager's needs. It also has five height options and five comfort levels so you can decide how high and firm you want your teenager's mattress. Another feature we love about this bed is that it has cooling foam which allows for airflow and will keep your son or daughter cool at night. This is especially a good thing if you're teen is a hot sleeper.
What I Didn't Love
I didn't love how bouncy the bed is so, and if you like a really firm mattress, even the firmest at an 8 had too much bounce. Another thing to be aware of is the edges sink when sitting on the side of the bed.
Best Memory Foam: Leesa Studio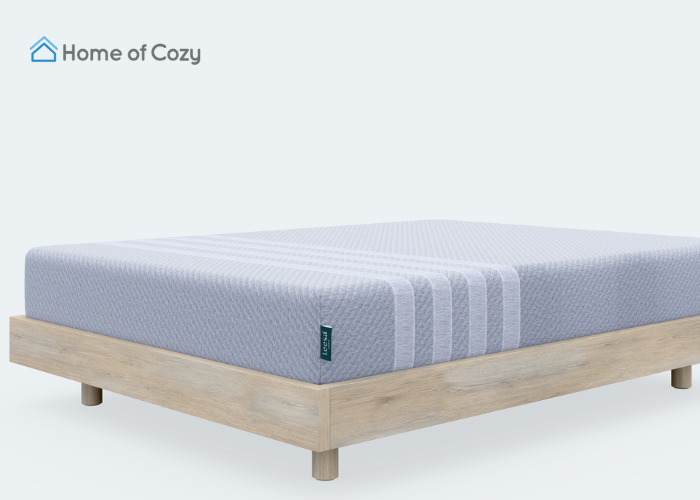 Price: $529 – $949
Mattress Type: Foam
Firmness: 6/10
Trial Length: 100 nights
Warranty: 10 Year Limited Warranty
What I Love
The Leesa Studio is a 10" gel infused memory foam mattress with a 6/10 firmness rating that puts it in the medium firm range. It provides three foam layers the stability layer, the comfort layer, the memory form recovery layer, and the breathable cover.
The surface of this bed is great for pressure relief and feels light and firm. You can get in and out of the bed without motion transfer. If you shop at Leesa, you'll contribute to their charity program. For every 10 mattresses sold, Leesa donates one mattress to a family in need.
What I Didn't Love
Out of all of the reviews, this bed had the most common complaint; the bed was too firm. Personally, I love a firm mattress, so it depends on your teenager's preference.
Best For Athletes: Bear Original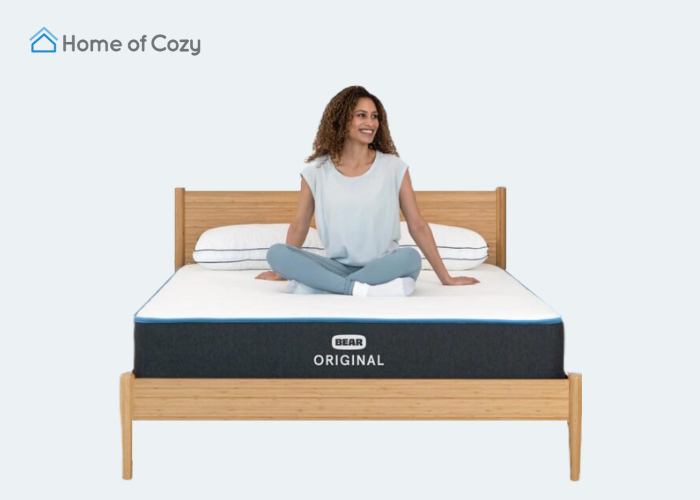 Price: $487 – $1,055
Mattress Type: Foam
Firmness: 7.1/10
Trial Length: 120 nights
Warranty: Lifetime Warranty
What I Love
We've selected the Bear Original as our best mattress for athletes because of how supportive it is. It has three foam layers with a breathable quilt cover that uses Sleep Recovery Technology; it also has a cooling gel memory foam layer that draws away unwanted body heat. We love the layer of memory foam that is cooling and draws warm air away from the body. This helps to keep growing teens cool and comfortable.
What I Didn't Love
The Bear Original is one of the firmest mattresses on our list however, it is quite light and doesn't hold up well to being used by individuals who weigh over 250 lbs. If your teenager is a heavy-bodied individual, then this bed may not hold up well long term.
Best Organic: Birch Natural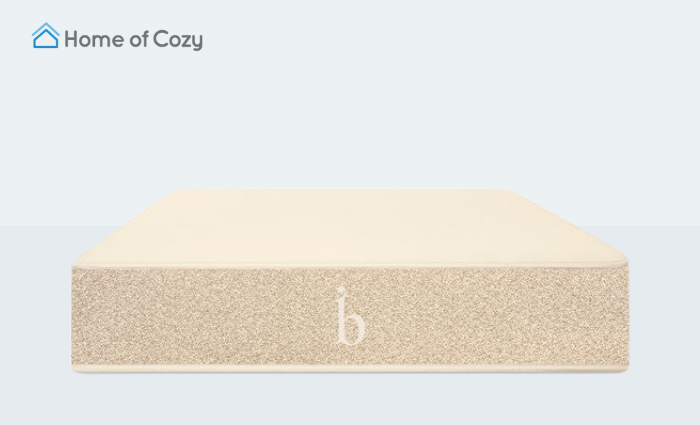 Price: $999 – $1,749
Mattress Type: Hybrid
Firmness: 6.5/10
Trial Length: 100 nights
Warranty: 25 Year Warranty
What I Love
Birch Natural, an all-natural hypoallergenic mattress that uses organic wool, Talalay latex, and 1,000 individually-wrapped coils for an optimal cooling mattress with comfort and support. This mattress is GREENGUARD Gold certified for chemical emissions control and meets the Global Organic Textile Standard for organic cotton production. While a natural latex mattress can increase the cost, it creates a responsive and slightly bouncy surface that offers contouring and pressure relief without sacrificing firmness and support. The Birch Natural is a medium-firm mattress that is sure to provide a heavenly sleep experience for most sleepers.
What I Didn't Love
The only thing we noticed about this bed is if you are a stomach sleeper, then there may not be enough support for your hips and shoulders. However, for back and side sleepers, it does an excellent job of supporting pressure points and cradling you.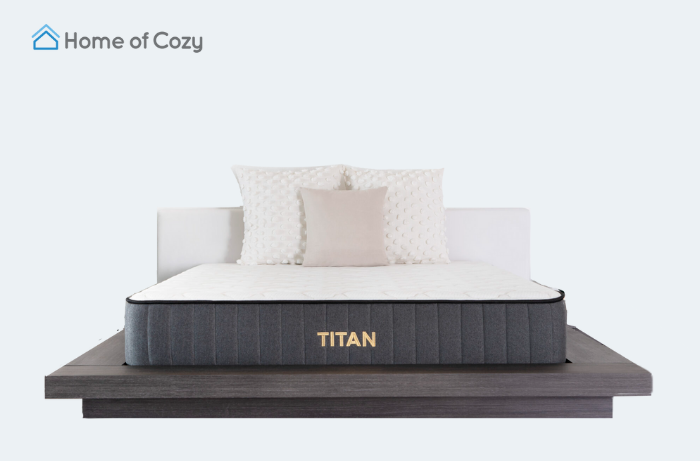 Price: $524.30 – $1,124.30
Mattress Type: Hybrid
Firmness: 8/10
Trial Length: 120 nights
Warranty: 10 Year Warranty
What I Love
I love the level of comfort and support of this bed. It's like sleeping on a cloud. It has a 6" core of up to 961 individually encased TitanCaliber coils that provides heavy-duty support for all body types. This bed is made for heavier sleepers and can support up to 1,000 lbs. If your teenager wants a supportive mattress, this one is a great choice. It's important to note that this bed is sold exclusively at Brooklyn Bedding.
We I Didn't Love
This bed is very firm, and not everyone likes that, especially if you're a side sleeper. If this is the case, then you might prefer the Titan Plus Luxe firmness option. You get great pressure-relieving support with medium firmness.
Best Value: Dreamfoam Hybrid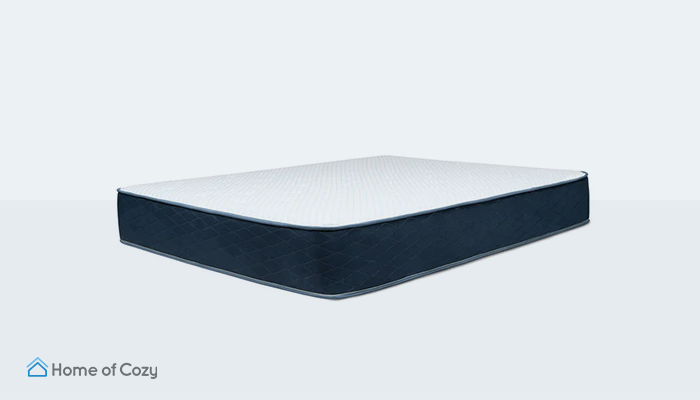 Price: $399 – $749.25
Mattress Type: Hybrid
Firmness: 5/10
Trial Length: 120 nights
Warranty: 10 Year Warranty
What I Love
The Dreamfoam Hybrid mattress features temperature-regulating layers, including a high-density foam base, a coil core, a gel memory foam comfort layer, and a quilted plush top. Its individually wrapped coils and cooling gel beads prevent overheating, making it ideal for hot sleepers. With a medium-soft feel, this mattress offers pressure relief for side sleepers and their lower back, plus impressive motion isolation for couples. It also comes with a 120 nights sleep trial period so if you are. not happy with it, you can return it, no questions asked
What I Didn't Love
If you like a firm mattress that provides a lot of edge support, this may not be a good choice for your teen's sleep needs. You may want to opt for a firmer mattress to better support your teens body weight.
Finding The Right Mattress For Your Teenager
When it comes to finding the perfect mattress for the teenage years, there are several factors to consider. Firstly, it's essential to choose a mattress that provides adequate support for their growing bodies. A mattress with a medium-firm feel is generally the best option, as it offers both comfort and support.
When it comes to the size mattress your teen needs, this can vary from twin to full size to queen size depending on the size of your teen and their body type. We recommend at least a twin-size mattress or a twin XL mattress. You'll want a mattress that will take your teen through their growth spurts and will be comfortable enough, so they get an adequate number of hours of sleep.
Another important consideration is the mattress size. If your teenager is still growing, you may want to invest in a larger mattress size, such as a full or queen, to accommodate their changing needs.
It's also important to consider any specific sleep needs your teenager may have, such as back pain, trouble with their circadian rhythm, or sleep apnea. In these cases, you may want to opt for a mattress with specialized features such as memory foam or adjustable firmness.
Finally, don't forget to factor in your price point. While a high-quality mattress is an investment in your teenager's health and wellbeing, there are plenty of affordable options available that still offer the necessary support and comfort.
We at Home of Cozy love to help you find the top picks for the perfect mattress. For more reviews of the top mattresses, check out Best Mattresses Under $1,000 in 2023 or The Best Mattresses for 2023.