Article is among the most affordable places to shop for furniture online. Its direct-to-consumer business model sidesteps the middleman to bring you a vast selection of showroom-quality pieces at prices you have to see to believe. Not only that, but it has logistics down to a science. You can shop all your favorite pieces of furniture from the comfort of home and have them delivered to your doorstep within a matter of days.
As much as I enjoy shopping at the bargain retailer, it's far from the only home decor brand worth considering. There are dozens of modern furniture stores like Article, many of which feature similar high-end craftsmanship and affordable prices. For this guide, we reviewed three dozen of these home furnishing retailers to see which ones rival Article in quality and accessibility. The following stores passed our evaluation, providing everything you need to furnish your home with minimal hassle or cost.
18 of the Best Stores Like Article To Browse for Your Home
1. Best for Sofas: Allform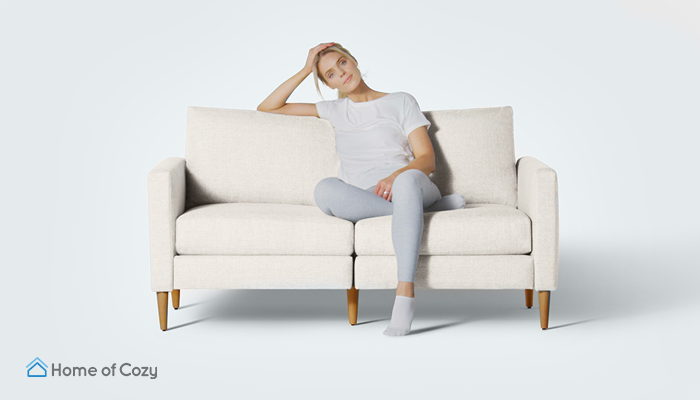 Storefront: Digital w/ one showroom
Pricing: Mid-range
Selection: Furniture
Warranty: Up to lifetime
Allform is the king of customizable sofas and sectionals. Each of its couches features a modular design that's entirely configurable to your needs. Start by choosing your desired number of seats (anywhere from one to eight), then pick an upholstery and wood-grain finish to match. Since it's modular, you can always add on extra seating blocks or ottomans down the line, as well as adjust and readjust the sofa's orientation as the mood strikes.
Allform handcrafts every sofa to order, so lead times are a little longer than Article. But not by much. In fact, Allform usually delivers furniture within one to two weeks of checkout! The team at Home of Cozy received ours in just ten days, and we were blown away by the meticulous stitchwork and robust kiln-dried hardwood frame. Allform cuts zero corners, all while providing you with exceptionally cozy sectional sofas at a price you can't beat.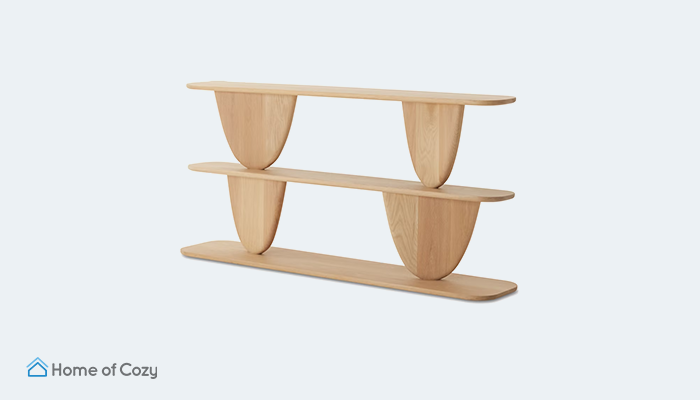 Storefront: Digital
Pricing: High-end
Selection: Furniture & decor
Warranty: 1 year
Most furniture designers focus on form first, function second. While their pieces may look beautiful, they're rarely as comfortable or robust as they should be. Design Within Reach (DWR) takes the opposite approach, sourcing furniture that prioritizes function and convenience. The result is furniture and decor that finally feels as great as it looks.
The main downside to Design Within Reach's philosophy is that its designs can be… well, out of reach. Its eclectic lineup of Scandinavian furniture trends towards the higher end of the price spectrum. With that said, I do think it's worth saving up or financing your order. The overall quality of its minimalist catalog is second to none, and Design Within Reach treats its customers like royalty. You can look forward to a one-year base warranty on all purchases and a friendly customer service team that's always there to accommodate your every need.
3. Best for Platform Beds: Floyd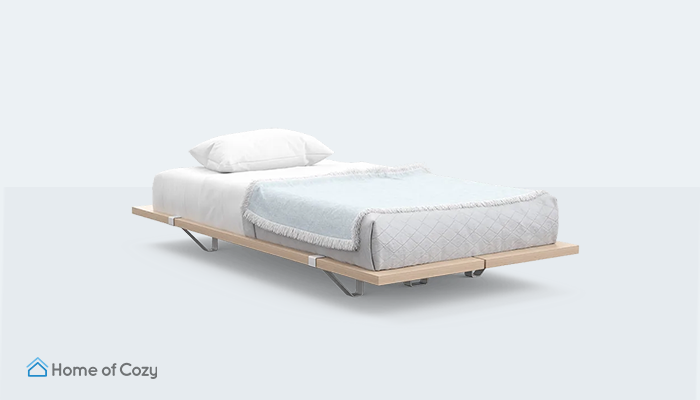 Storefront: Digital w/ one showroom
Pricing: Mid-range
Selection: Furniture & decor
Warranty: 1 year
Floyd may not have the largest selection of home furnishings. However, the products it does have are among the best in their respective categories. Take The Bed Frame, for instance. It's a gorgeous platform bed resting on slim steel supports, giving it a "floating" appearance that creates a magnetic focal point in the space. Since the base hovers about a foot above the floor, there's also tons of extra storage space underneath your mattress, perfect for linens, garments, and other household items.
Although I'm most enamored with its platform bed, Floyd also offers a handful of other high-quality home furniture. Most notably, the modular sofa, the DIY shelving, and Floyd's collection of industrial tables perfect for loft spaces and downtown condos. No matter which of its products you order, Floyd delivers everything straight to your stoop and offers a reasonable one-year warranty against defects.
4. Best One-Stop Shop: Wayfair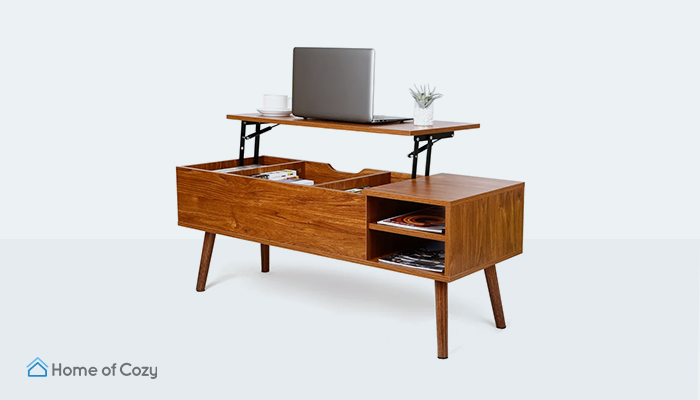 Storefront: Digital
Pricing: Budget
Selection: Furniture & decor
Warranty: 1 year
Wayfair is far and away the most popular among sites like Article. The e-commerce giant features a massive online platform filled with furniture and home decor for every space. Its selection is so impressive, you can outfit your entire home from Wayfair and come away with one of the sharpest-looking spaces on the block. That's not necessarily a bad idea, either. Wayfair has some of the best indoor and outdoor furniture prices, and you can fill an entire shopping cart for less than you'd spend on a sofa from Pottery Barn!
Of course, online shopping at a one-stop shop like Wayfair has a few tradeoffs. I've ordered many items on the platform, some of which have been less-than-perfect (to put it nicely). Fortunately, Wayfair's US-based customer service team has always been there to take care of my issues. They're quite knowledgeable about the company's ins and outs, and are there to support you with any questions or concerns. They're also there to help you design your space! Reach out about your bedroom, living room, or home office, and they'll get you in touch with a professional interior designer who'll pick out the perfect ensemble for your space.
5. Best for Modern Variety: Apt2b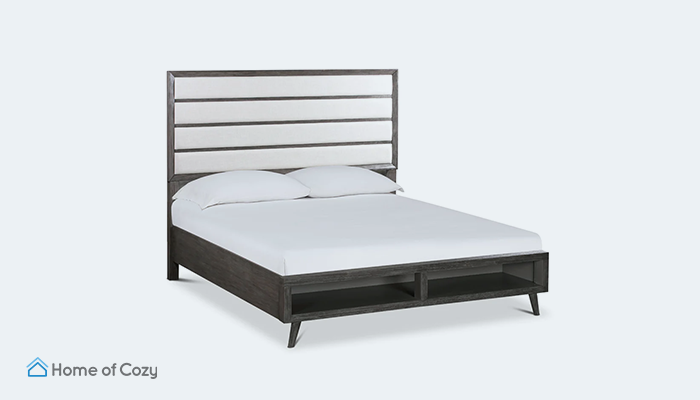 Storefront: Digital
Pricing: Mid-range
Selection: Furniture & decor
Warranty: Up to lifetime
Apt2b is the Ikea of online furniture stores. It offers a massive selection of ready-to-ship furniture at price tags that don't break the bank. From bar stools for the living room to rugs and shelving for the bedroom, it has everything you need to outfit your home with quality furniture.
What I love most about Apt2b is its ability to adapt. The online furniture space has become increasingly competitive over the years, and Apt2b keeps finding ways to woo new customers! For instance, each piece now comes with free shipping, a 100-day return policy, and a lifetime warranty against defects. Considering how Ap2's high-end sofas and bed frames start well under $2,000, it's an incredible package deal.
The only other thing I'd like to see from Apt2b is faster lead times. Once it gets shipping down to a week or so, it'll be at the top of our list for Article furniture competitors.
6. Best for Easy Moving: Burrow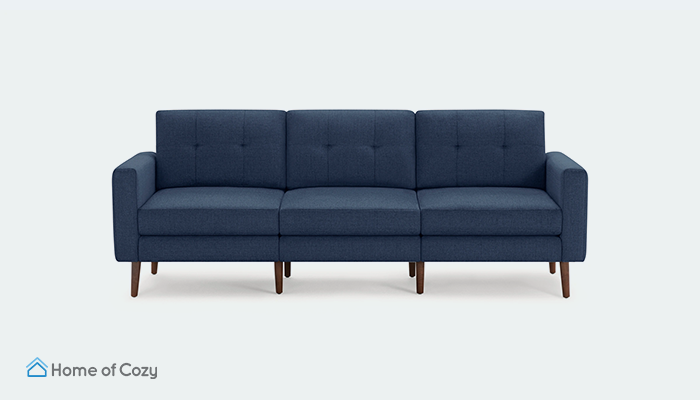 Storefront: Digital w/ four showrooms
Pricing: Mid-range
Selection: Furniture & decor
Warranty: 1 year
Burrow isn't your typical online furniture store. Nearly everything the company creates is modular, easily adjusting to every space. To better understand what I mean, let's discuss one of Burrow's most popular items: the Burrow Nomad. This full-size three-seater sofa pieces together in under 30 minutes, courtesy of Burrow's latch-and-lock assembly system. It's also infinitely expandable! Simply add or remove modules to match any-size space. This same kind of modular philosophy goes for almost all the furniture in Burrow's catalog, including its coffee tables, side tables, and accent chairs.
Even though Burrow is a pioneer in furniture innovation, only some of its features are winners. For instance, the built-in USB chargers on its sofas look incredibly tacky. With that said, I'd prefer to see Burrow continue taking risks than stop innovating. As long as they keep up the excellent quality, I'll continue to be a loyal customer and recommend them to others seeking thoughtful craftsmanship.
7. Best for In-Store Shopping: HomeGoods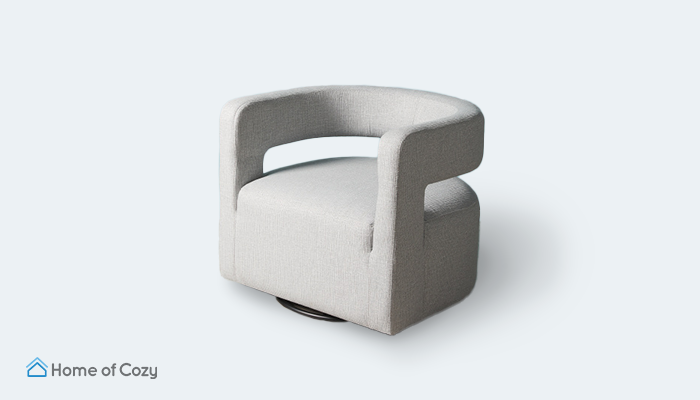 Storefront: Physical & digital
Pricing: Budget
Selection: Furniture & decor
Warranty: None
I prefer shopping for my furniture in person. Yes, online furniture shopping is more convenient. But there's nothing like holding and touching your would-be furnishings to get a feel for what they'll look like and how they'll perform in your home.
That's why I love shopping at HomeGoods (well, that and its exceptional prices). HomeGoods boasts nearly 1,000 physical outlets across the country, putting one within a few miles of most homes. What's more, each one is overflowing with affordable furnishings like chairs and end tables, as well as all the swanky accessories your heart desires. It's like a physical gold mine of home decor, ready for you to get in there and dig your way to the treasure.
8. Best for Young Buyers: CB2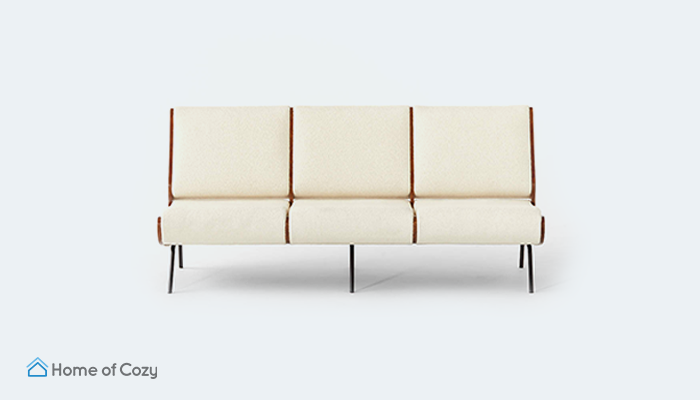 Storefront: Physical & digital
Pricing: Mid-range
Selection: Furniture & decor
Warranty: None
Most furniture brands like Article fall under one of two categories. It's either a pre-2000s furniture outlet that's made the transition online, or it's a digital-native company that's always sold goods from the web. CB2 (Crate & Barrel 2) fits neither of these trends. It launched as both a physical and digital outlet, providing a seamless shopping experience from start to finish. I just love how you can visit a physical location to try out the furniture in person, then go online to customize your order and have it delivered straight to your doorstep.
I also love CB2's catalog, which includes everything from trendy furniture like sofas and dining tables to accessories like lighting, mirrors, and even holiday decor. I'm always so impressed by the attention to detail and can personally vouch for CB2's craftsmanship. I've purchased accessories from the retailer for over a decade and have pieces that are still going strong after many years! Unfortunately, you will have to take my word for it. CB2 doesn't offer a standard warranty — a massive letdown considering its luxury pricing.
9. Best for Classic Silhouettes: One Kings Lane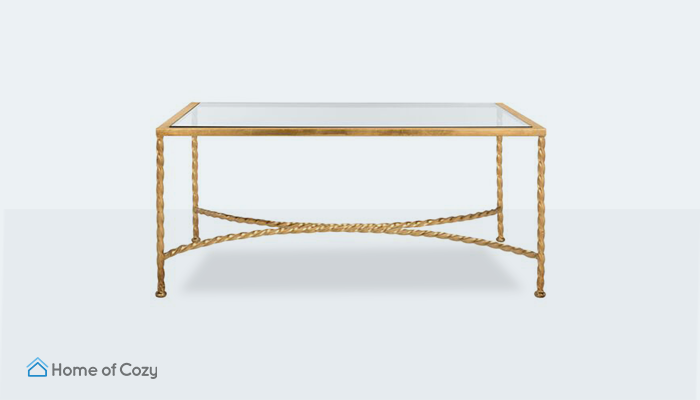 Storefront: Digital
Pricing: Mid-range
Selection: Furniture & decor
Warranty: None
One Kings Lane is a furniture brand that's steeped in tradition. The company offers a large selection of furniture with classic silhouettes, including Chesterfield sofas and mid-century modern pieces proven to stand the test of time. Many of its pieces also come with rustic finishes, as there's lots of leather and linen present in One King Lane's catalog.
Originally an independent furniture store, One Kings Lane was acquired by Bed Bath & Beyond in the late 2010s. Although some online reviewers have claimed they noticed a drop in quality following the acquisition, my experiences say otherwise. I've been impressed by the continuing high-quality craftsmanship and attention to detail, and One Kings Lane is still run by its own division. The only real change I've seen is that some of its furniture is now at Bed Bath & Beyond! I recommend going to your local BB&B outlet to get a feel for the furniture before you place your order online.
10. Best for Sustainability: West Elm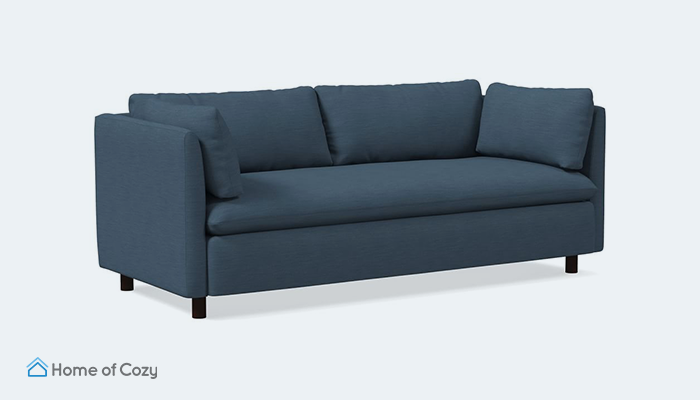 Storefront: Physical & digital
Pricing: High-end
Selection: Furniture & decor
Warranty: None
There's no way around it: manufacturing home furniture takes a hefty toll on the planet. With that said, there are ways to mitigate the damage. West Elm makes considerable efforts to minimize its environmental impact, sourcing FSC®‑certified wood and 100% organic cotton for all its products. Also noteworthy, the company is a member of Fair Trade USA, ensuring fair wages and healthy working conditions for its employees. These concerns are important to me, and I enjoy shopping at a place that takes them as seriously as I do.
I also enjoy West Elm's quality. Its storage and shelving units feature solid wood frames sturdy enough to withstand a charging rhino. Meanwhile, its mid-century modern sofas are perfectly plush, with layers of sink-in foam, and its textiles are as snuggly as a baby's blanket. If you don't believe me, I recommend going to one of West Elm's roughly 100 retail outlets and trying them out yourself.
My primary complaint about New-York-based West Elm has to do with its delivery options. You can pick up your decor in-store and deal with the hassle of getting it home or pay hefty shipping fees. You can also opt for white glove delivery with complementary setup (it's such a time-saver), but it'll cost you several hundred extra dollars!
11. Best for Stylish Function: Hay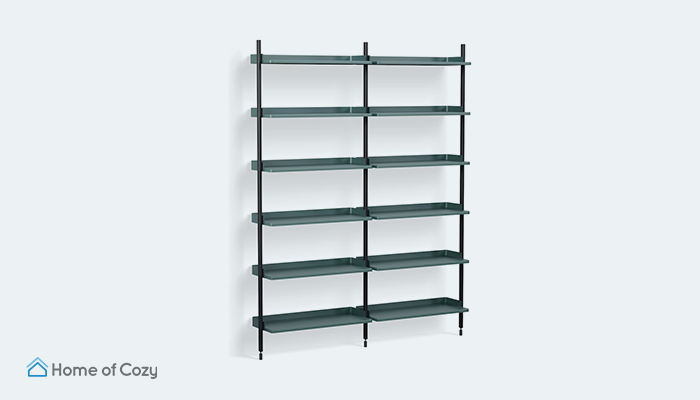 Storefront: Digital w/ three showrooms
Pricing: High-end
Selection: Furniture & decor
Warranty: 1 to 2 years
Hay is a beautiful blend of function and style. The company offers everything you need to outfit every room in your home, including sofas, chairs, tables, and accessories! These aren't just run-of-the-mill pieces, either. Hay employs some of the best furniture designers in the world, and its team crafts each order with the utmost care and attention to detail. They also do frequent collaborations with other freelance designers, resulting in some truly iconic pieces.
Although I love most of the items in Hay's catalog, I particularly enjoy its home office collection. This unique curation of desks and storage units incorporates a rustic-meets-industrial aesthetic that always inspires me to get in the groove and get down to business. They're also perfectly sized for small spaces like mine.
One issue I've had with Hay is its lackluster response times. While its online agents are friendly and knowledgeable, they're difficult to reach. Fortunately, I've had better luck calling directly, especially when reaching out to one of Hay's three US showrooms. Speaking of which, I recommend visiting in person if you're ever in San Francisco or New York (just down the street from Urban Outfitters). Each one is packed with Hay's most popular Swedish designs, offering a delicious taste of the functional furniture you can expect from this luxe brand.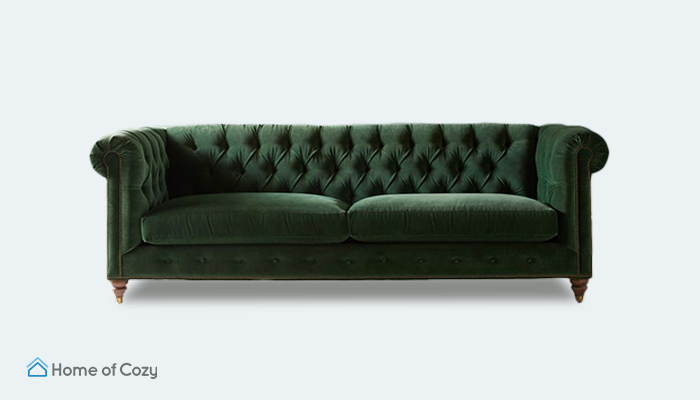 Storefront: Physical & digital
Pricing: Mid-range
Selection: Furniture & decor
Warranty: None
If you've ever visited your local mall, you've probably been inside an Anthropologie. Around my hometown, it's the place to go for fashionable fits. While its physical outlets only sell clothing and the occasional home accessory, the company's website is a different story. There, you'll encounter a variety of home decor and furniture. Not just small pieces like linens and chairs, but dressers, sofas, even complete dining sets! These one-of-a-kind pieces feature the same chic aesthetic of the company's iconic clothing, glamming up every space you place them in.
Although Anthropologie boasts a massive catalog of furniture, there are a few pieces I'd like to call attention to. The first is the Kori Sofa, which resembles an art canvas with cotton fabric featuring vibrant brush strokes going this way and that. It's such a funky statement piece — a conversation starter in all the best ways. Then there's the Targua Coffee Table, which looks like a mosaic art piece inlaid with iridescent pearls. This gorgeous work of art doesn't just take center stage in your living room; it's also entirely functional, with a sturdy frame ready to withstand the wear and tear of modern-day living.
Like Article, Anthropologie ships its furniture straight to your doorstep with a hassle-free delivery process that's quick and easy. It's by far the best among companies like Article for those looking to elevate their space with eye-catching showroom-quality decor and accessories.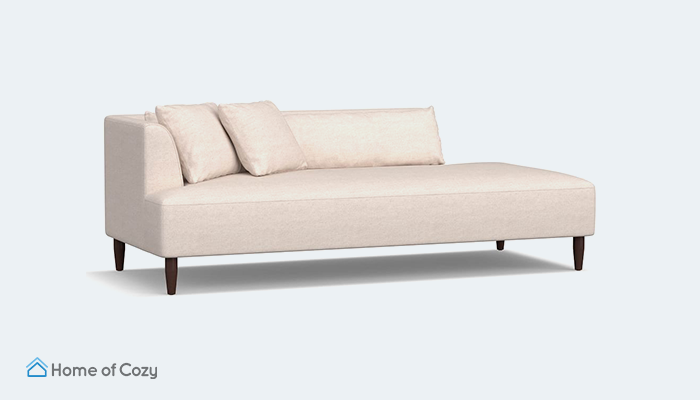 Storefront: Physical & digital
Pricing: High-end
Selection: Furniture & decor
Warranty: None
In the 75 years since Pottery Barn first launched in a small corner outlet in San Francisco, it's gone from small mom 'n pop to one of the most popular furniture retailers in the industry. The reason for its success is simple: Pottery Barn crafts and markets high-quality furnishings that you can customize to match any space. Start with a base silhouette, and add your favorite finishes to create the perfect sofa, lounge chair, or any other piece of home furniture. Whatever you need, Pottery Barn has you covered.
If you're unsure where to begin with your interior design project, Pottery Barn offers complimentary decorating services. Its team of professionals will create the designer space of your dreams, complete with luxury furnishings and decor to match. Call in with your requirements, send over your room's schematics, and they'll load your cart with appropriate Pottery Barn products. Although the design team tends to recommend higher-priced goods, it's a small price to pay for a glam new space.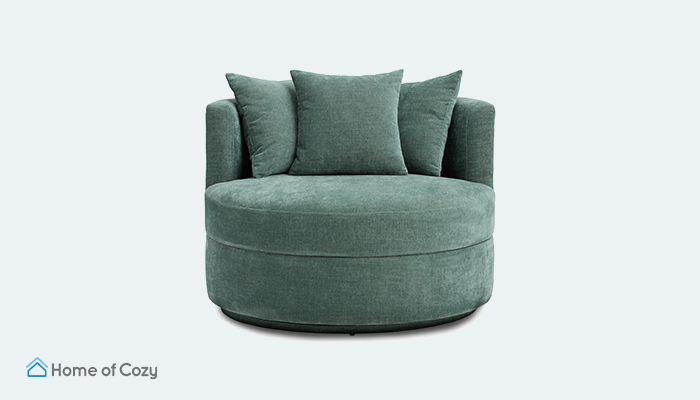 Storefront: Physical & digital
Pricing: Budget
Selection: Furniture & decor
Warranty: None
Most furniture brands offer the same old selection of mid-century modern furniture. While there's nothing wrong with this type of furniture (it's actually my favorite), it does start to get boring after a while. That's why I like to spice things up at World Market.
World Market is exactly what its name implies: a marketplace full of goods sourced from around the world. You'll find home accessories from China, dining sets from India (I once saw the most charming dining room table there), and exotic pieces from the far reaches of the globe. These aren't just exceptionally stylish; they also feature surprisingly affordable prices. Shop in-store or go online, and you can walk away with a room's worth of goods for a few hundred dollars.
15. Best for Accessibility: Target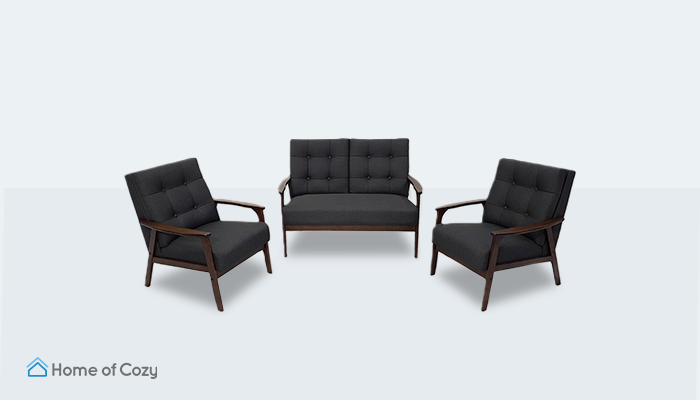 Storefront: Physical & digital
Pricing: Budget
Selection: Furniture & decor
Warranty: None
It's not pronounced Target, it's pronounced Tarjay — like an exotic furniture brand from the Champs Élysées shopping district in Paris. That's the running joke among design enthusiasts who go furniture shopping there, anyway. What isn't a joke is the exceptional quality offered at such affordable prices.
Target sells a variety of home decor — from tabletop accessories to dining room furniture — under several private-label brands, including Cloud Island, Threshold, and Project 62. I've shopped several of these brands and have always been impressed by their stylish designs and overall craftsmanship. Case in point: I have a Target bookshelf from over ten years ago, and it's still going strong!
While many of Target's pieces come in flatpacks with DIY assemblies, that's par for the course with furniture that's half the price of Ikea! Besides, it makes it much easier to bring home or have shipped to your doorstep. With Target, you can shop in-store or at home, whatever works best for you.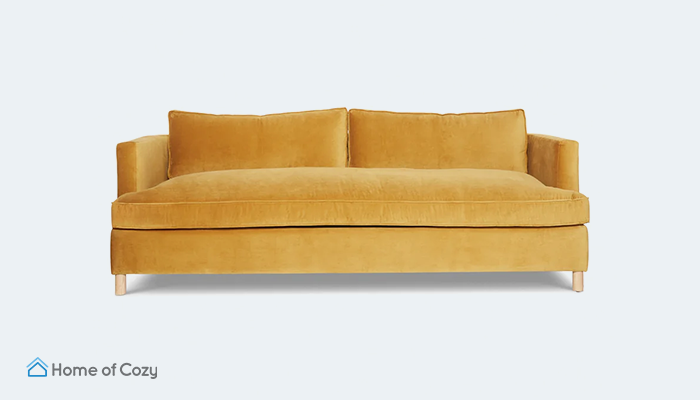 Storefront: Digital
Pricing: Mid-range
Selection: Furniture & decor
Warranty: None
Shopping for luxury furniture usually costs an arm and a leg. But that's not so at Lulu and Georgia. Like Article, this e-commerce retailer operates entirely online, skipping the traditional supply chain to bring you affordable prices that you can realistically pay.
Lulu and Georgia doesn't just design and manufacture its own pieces — it also partners with third-party designers to bring you an array of aesthetics. As such, Lulu and Georgia features a variety-packed catalog full of home decor inspired by countries around the world. You'll find modern sofas with stylish upholstery from England, rattan ottomans from India, and paintings from Japan. It's all there for you to peruse and enjoy, under one digital roof.
Of course, sourcing furniture from all around the world does take a hefty toll on the environment. Shipping bulky furniture generates a ton of emissions, and this unfortunate knowledge always plays in the back of my mind when shopping at Lulu and Georgia.
17. Best for Modern Design: Blu Dot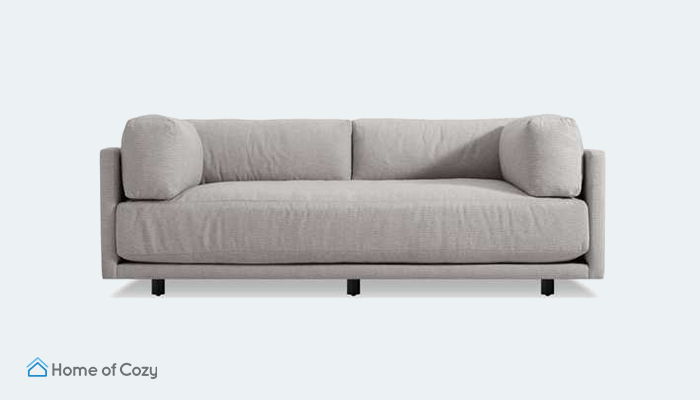 Storefront: Physical & digital
Pricing: Mid-range
Selection: Furniture & decor
Warranty: 5 years
Blu Dot designs and manufactures every piece in its catalog. This unique approach gives every piece a unified design that plays well with its siblings. Since Blu Dot specializes in minimalist decor, it also means that every piece of furniture — including its sofas, ottomans, and dining chairs — fits beautifully in every home. They're never overwhelming or overbearing, instead slotting in perfectly, almost like they were there when the house was built.
The drawback to Blu Dot's minimalist philosophy is that stand-out accent pieces are few and far between. But that's okay because it gives you a chance to dress up each design yourself. Layer on contrasting throw pillows and blankets to create the one-of-a-kind space of your dreams, and take all the credit for your gorgeous new living space. With its large selection and affordable prices, Blu Dot is the only brand like Article that you'll need to make it happen.
18. Best for Home Offices: AllModern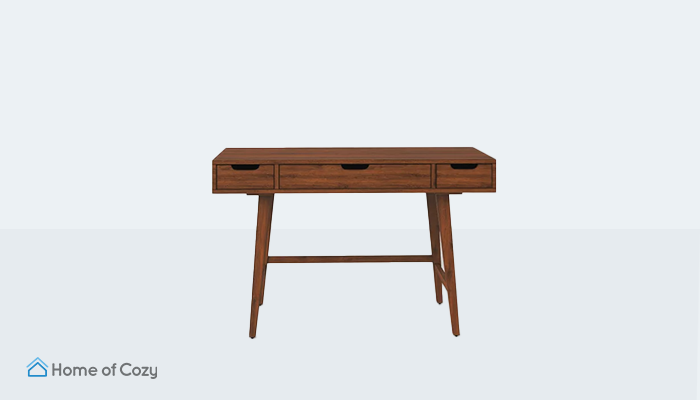 Storefront: Digital
Pricing: Budget
Selection: Furniture & decor
Warranty: 1 year
At the start of the pandemic, I found myself in a quandary. All of a sudden, I had to work from home and establish an entirely new setup for my home office. AllModern was a huge lifesaver, offering stylish chairs, desks, and shelving at a price I could reasonably afford.
AllModern has online furniture sales down to a science. The selection is grand, the platform and search functionality feel intuitive, and every purchase comes with a one-year warranty! My only real complaint about AllModern is the same one I have about its sister companies, Wayfair and Joss & Main. With so many different brands on the platform, you always run the risk of running into poor-quality pieces. Fortunately, it also shares the same upside: fast, efficient, friendly customer service agents ready to help you in any way they can.
Find More of the Best Online Furniture Stores With Home of Cozy
Furnishing your home doesn't have to break the bank or involve shopping the same one or two brands over and over. Our hope is that this list of Article furniture alternatives brings back the thrill of the hunt, while making it easy for you to branch out and find some quality new furniture for your home's interior design.
Our team strives to bring you complete and honest reviews about today's best home furniture brands. If you've enjoyed this article, consider visiting our complete brand comparison page. You can also check out our trending home decor recommendations for an overview of today's best furniture.