Your home is a reflection of you and your unique sense of style. It's a place to decorate with cozy furniture and garnish with accessories that inspire, delight, and bring joy into your life.
Unfortunately, figuring out where to shop for home accessories like sofas, textiles, trinkets, and cookware can be a little overwhelming. If you'd prefer to skip all that stress and jump right to the actual treasure hunt, our team has curated this list of best home goods brands just for you. Each of the following retailers offers a convenient shopping platform with enough stylish decor and furniture pieces to elevate every interior design.
So… what are you waiting for? Browse through the home decor brands below, and snag your favorite decor pieces to create the one-of-a-kind space of your dreams.
How We Chose Our Favorite Home Decor Brands
Unlike our other shopping guides, evaluating the best home decor brands is a little more hands-on. It requires researching and testing various types of products, including furniture and accessories.
To get an accurate read on each brand, we started with a comprehensive overview of each one's catalog. When it comes to home goods brands, the bigger the collection, the better. Then we sourced random items from each brand's catalog, testing product durability and craftsmanship. We looked extra carefully at the materials and finish work, gauging the overall quality of each piece.
Our final test involved customer service. We reached out to each retailer with questions about different products and processes, seeing who responded promptly, knowledgeably, and with care. Rest assured: the best stores for home decor mentioned in this guide all have proven track records of excellence.
Brand
Best For
1

Editor's Choice

Sofas
Shop Now
2

Eco-Friendly Designs
Shop Now
3

Bright and Bold Colors
Shop Now
4

Variety
Shop Now
5

Minimalist Designs
Shop Now
6

Textiles
Shop Now
7

In-Store Shopping
Shop Now
8

Supporting Small Business
Shop Now
9

Luxury
Shop Now
10

Mid-Century
Shop Now
11

Simple Design
Shop Now
12

Modern
Shop Now
13

Lighting
Shop Now
14

Affordability
Shop Now
15

Unique Find
Shop Now
1
Editor's Choice
2
Best For:
Eco-Friendly Designs
3
Best For:
Bright and Bold Colors
4
5
Best For:
Minimalist Designs
6
7
Best For:
In-Store Shopping
8
Best For:
Supporting Small Business
9
10
11
12
13
14
15
1. Best Home Goods Brand for Sofas: Allform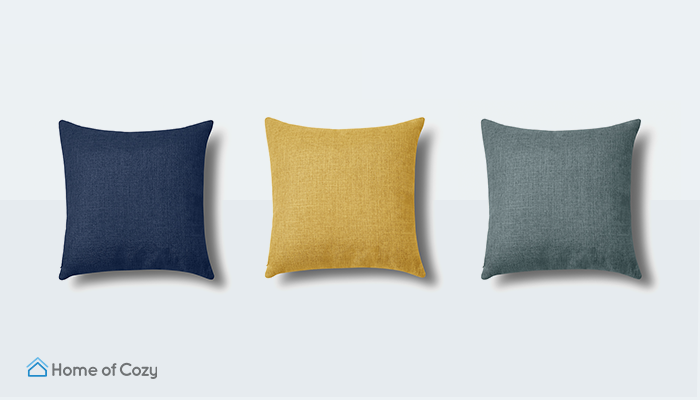 Storefront: Digital w/ one physical showroom
Pricing: Mid-range
Selection: Furniture
Warranty: Lifetime
Home of Cozy Exclusive Offer: 20% off sitewide with promo code COZY20OFF
Allform is an online retailer specializing in loveseats, sofas, and sectionals. In fact, it's all they do. The downside to such specialization is that Allform's selection is small compared to many of the other home goods brands on this list. But it also means that Allform's team are masters of their craft, producing some of the best sofas I've encountered.
You see, Allform gives you complete control over the design of your sofa. The company's intuitive online platform allows you to personalize every aspect of your order, from the number of seats to the upholstery to the colors. Once you're happy with the final design, Allform's USA-based artisans get to work handcrafting every piece with love and affection.
Saying they craft their furniture with love and affection may sound sappy, but it's true. I've gone hands-on with one of Allform's sofas, and I couldn't believe the level of care and attention to detail woven into every stitch. The company's kiln-dried hardwood frames are sturdy and substantial, with secure joinery across the entire foundation. Meanwhile, its performance polyester upholstery is smooth and soft to the touch, and its plush throw pillows feature a slight fuzziness that feels so good to snuggle against.
If you're still not convinced, not to worry. The company offers free swatches of their polyester and leather upholstery, as well as a 100-day in-home trial. The team also guarantees their frames with a lifetime warranty and provides the most responsive customer service in the industry. 
Home of Cozy Exclusive Offer: 20% off sitewide with promo code COZY20OFF
2. Best Home Goods Brand for Eco-Friendly Designs: The Citizenry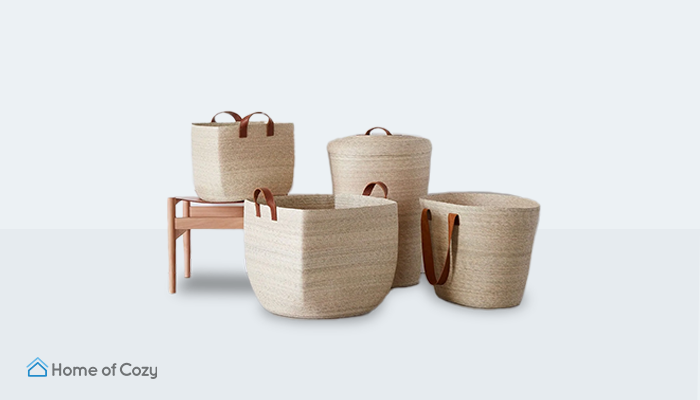 Storefront: Digital w/ one physical showroom
Pricing: High-end
Selection: Decor & small furniture
Warranty: None
Whereas most businesses take a profits-first approach, The Citizenry puts people first. This lifestyle brand pays a living wage to entrepreneurial artisans from across the globe to bring you an exceptional selection of decor and furniture that enlivens your home. Moreover, every one of its partnerships is Fair Trade certified, and all its wooden and cotton products are sourced from eco-friendly supply chains.
Of course, its ethical business practices aren't the only reasons I enjoy shopping at The Citizenry. Its vast catalog is filled with stylish goods, ranging from the sleek Torres Ottoman to ceramics like the Hansa Vase. While some of the goods come at a premium (fair-trade, handmade goods aren't always cheap), I've been incredibly impressed by the quality of its products. I've also been impressed by the company's customer service. They offer 12-hour live-call support, with cheerful agents who are always ready to help you find what you need.
3. Best Home Goods Brand for Bright and Bold Colors: Jungalow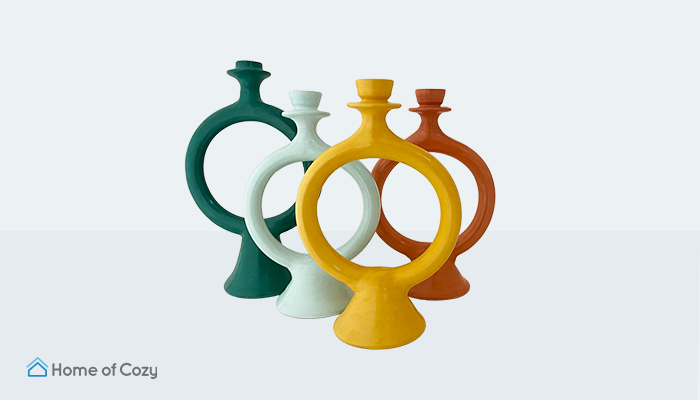 Storefront: Digital
Pricing: Mid-range
Selection: Decor & small furniture
Warranty: None
Pop art makes such a lasting impression. It's bright and bold, with lots of playful shapes and abstract compositions that always seem to draw you in for a closer look. If, like me, you're a fan of this style, Jungalow is the place to shop for home decor.
Jungalow offers a wide selection of pop-art pieces, ranging from tabletop decor to poufs to small pieces of furniture. Although I enjoy much of Jungalow's sustainability-centric catalog, I'm most enamored with its wall art. The company sells affordable prints — starting at $40 — with eclectic themes inspired by cultures worldwide. They all share a fun, whimsical vibe, with unique linework and enough vibrant colors to impress Picasso himself.
Of course, the thing about pop art is that a little goes a long way. I wouldn't recommend shopping at Jungalow for all your home decor, only for focal points and accent pieces.
4. Best Home Goods Brand for Variety: Wayfair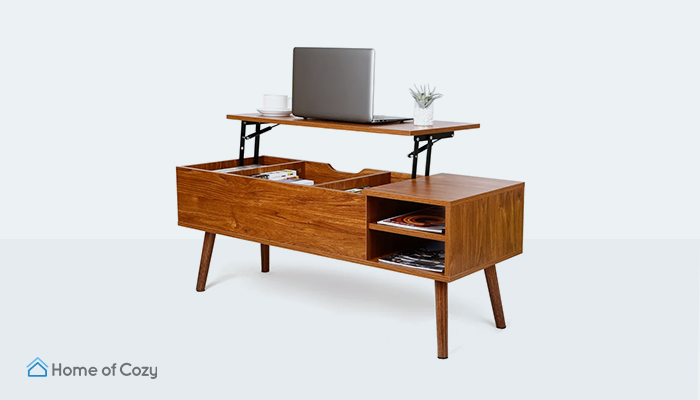 Storefront: Digital
Pricing: Budget
Selection: Decor & furniture
Warranty: 1 year
Wayfair is a company that needs no lengthy introduction. Suffice it to say, it's the largest digital home goods retailer, with millions of pieces of decor and furniture in its extensive catalog.
Since Wayfair is a digital-native brand, navigating the platform is streamlined and straightforward, with a powerful search engine that shows me what I want to see, when I want to see it. I've found some of my all-time favorite pieces on Wayfair, including a lovely bookshelf and a bed frame that's going strong several years in.
Unfortunately, not all of its products live up to the same quality standard. Wayfair works with thousands of independent decor and furniture brands, some of which are cheap importers looking to make a quick buck. I always recommend performing some due diligence (customer reviews are a great place to start) before pulling the trigger on that new coffee table or area rug.
Luckily, Wayfair offers a one-year warranty on all of its products. If you do end up purchasing a poor-quality piece of decor, the company's friendly US-based customer service team is always there to help make it right.
5. Best Home Goods Brand for Minimalist Designs: CB2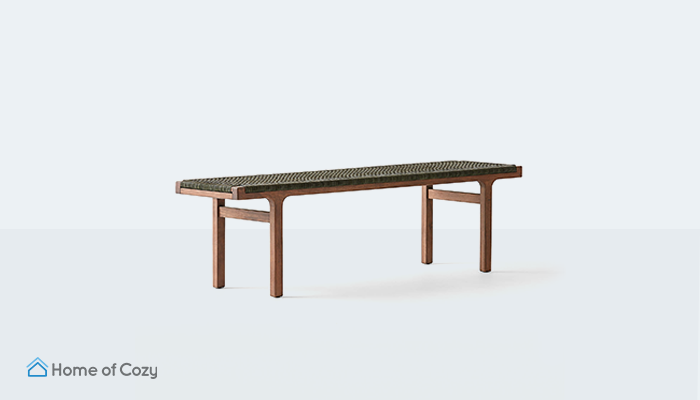 Storefront: Physical & Digital
Pricing: Mid-range
Selection: Decor & furniture
Warranty: None
You may not know CB2, but you've certainly heard of Crate & Barrel. Well, CB2 is the new sibling brand, offering high-end furniture like designer coffee tables and quality decor like handwoven linens.
What makes CB2 one of the best home furnishing brands is its dual physical and digital presence. You can go to one of the company's 20 brick-and-mortar stores to try out the minimalist decor and furniture in-person, then go home and personalize your order online. CB2 streamlines the entire process with excellent customer service and door-front delivery, bringing your purchases straight to your stoop.
The other thing I love about shopping at CB2 is the free design service. The company's team of interior designers will help you select the perfect set of goods to outfit your living space. While I have noticed that these designers trend towards pricier pieces (of course), it's still a fantastic service and a great way to kick off your redesign.
6. Best Home Goods Brand for Textiles: Parachute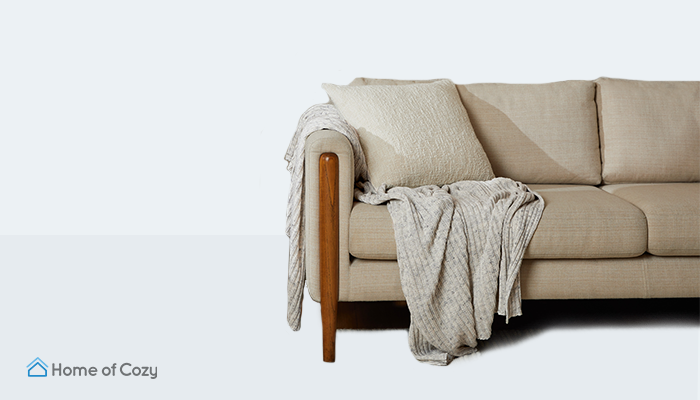 Storefront: Physical & Digital
Pricing: Mid-range
Selection: Decor & furniture
Warranty: Up to 10 years
Most people think of textiles as an afterthought. But they're far more important than that. Linens put the finishing touch on your interior design, pulling the entire space together. They're also the pieces you snuggle up with when relaxing on a lazy Saturday night and rub against as you go about your daily routine.
Parachute understands the importance of these home goods, which is why they feature them front and center in their product catalog. Any home textile you can think of, Parachute has it: from throw blankets to duvets to bath mats. It's not just the company's sheer quantity of textiles that makes it so special, either. I've been incredibly impressed by the overall quality of its eco-friendly fabrics, with finishes as soft as silk and durability that outperforms any traditional manufacturer.
Although the company dabbles in home furniture like chairs and sofas, I'm not as fond of them as I am of its textiles. The selection is small and only moderately plush. It honestly seems more like an afterthought than a high-quality product lineup.
7. Best Home Brand for In-Store Shopping: HomeGoods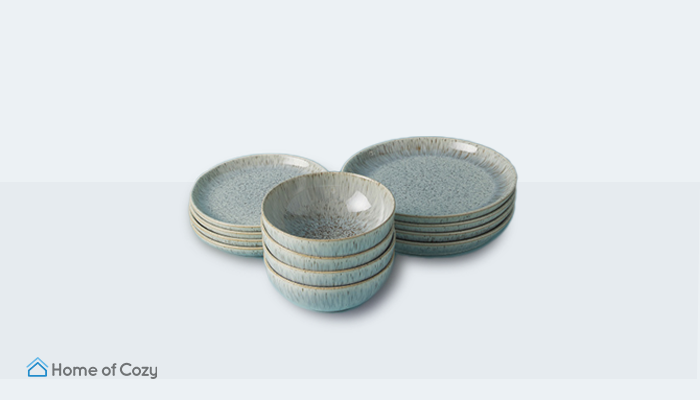 Storefront: Physical & Digital
Pricing: Budget
Selection: Decor & small furniture
Warranty: None
No list of best home brands is complete without the HomeGoods brand itself. It's all right there in the name!
HomeGoods is one of those stores where you can spend hours browsing without realizing so much time has passed. Every nook and cranny features another piece of treasure, ranging from homewares to dinnerware to linens. What's more, these products are significantly more affordable than shopping elsewhere. HomeGoods works directly with manufacturers to bring steep discounts to its customers.
In addition to its 800+ physical outlets, HomeGoods offers a sprawling online presence. With that said, I recommend going in person when possible. A small portion of HomeGoods' products are low-quality imports, and by going in person, you can easily gauge the craftsmanship for yourself.
8. Best Small Business Home Goods Brand: Etsy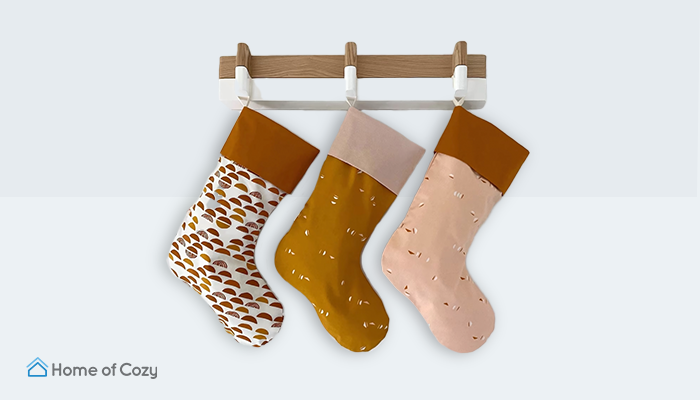 Storefront: Digital
Pricing: Mid-range
Selection: Decor & furniture
Warranty: None
Etsy is my favorite place to shop online. Its marketplace is massive, home to millions of small retailers with homewares ranging from trinkets to small furniture. What's more, every single item on the platform is either handmade or vintage, ensuring one-of-a-kind pieces that reflect your personality and make a charming statement in your home.
I've purchased many items from Etsy over the years and have never had a poor experience. Of course, that's not universally true. Since Etsy hosts so many businesses, some are less friendly or professional than others. But by and large, Etsy does an excellent job removing unscrupulous businesses from the platform.
If you're unsure where to start, try typing in a few keywords describing your interests. Etsy's platform is great about showcasing a variety of products, and you'll quickly find yourself down a rabbit hole of quality home accessories. Add a few of your favorites to your shopping cart, and use Etsy's easy checkout system to have them sent straight to your doorstep. It's easy, streamlined, and lots of fun.
9. Best Luxury Home Goods Brand: Michael Aram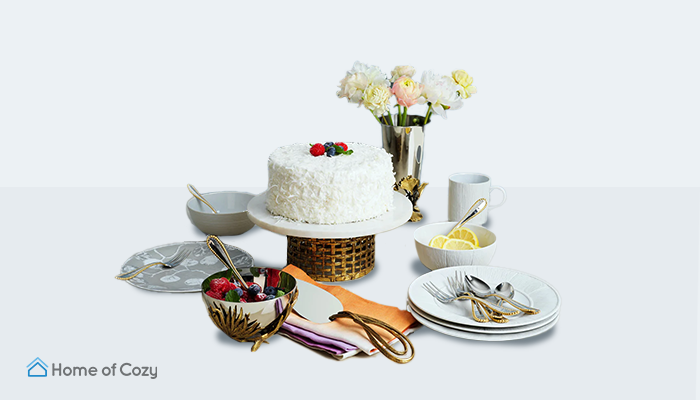 Storefront: Physical & Digital
Pricing: High-end
Selection: Decor & small furniture
Warranty: 1 year
Michael Aram is luxury at its finest. The company's home goods catalog features some of the most novel and high-end designs I've seen. A quick glance over the furniture section reveals a gilded orchid accent table, a gorgeous sunflower-shaped mirror, and a lion sofa leg matching the regalness of Aslan himself. Every single product is a luxe statement piece ready to elevate any room in your home.
Although you have to pay a pretty penny to access Michael Aram's curation of furniture, dinnerware, and textiles like table linens, it's well worth the expense. In addition to the overall quality, Michael Aram treats you like royalty. Customer service is lightning-quick in its responses, and they're also quite knowledgeable about design. In my experience, they're happy to go above and beyond to meet your every need. If you have the money to spend, Miachel Aram is the first place I'd go shopping for home goods.
10. Best Mid-Century Modern Home Goods Brand: West Elm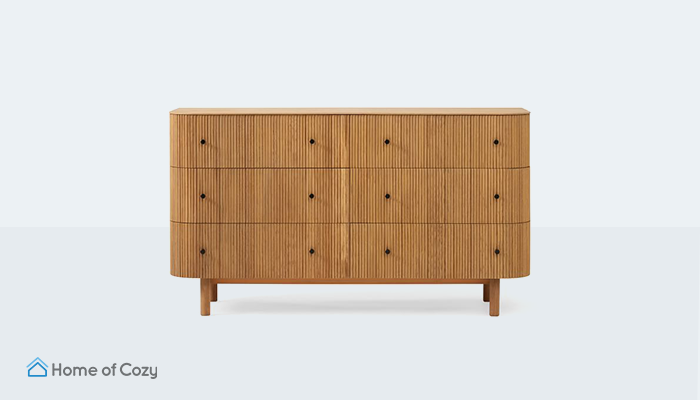 Storefront: Physical & Digital
Pricing: High-end
Selection: Decor & furniture
Warranty: None
We're well into the 21st century, but mid-century modern remains one of the most popular design trends in the world. There's something about those clean lines and simple shapes that speak to our sensibilities. West Elm understands this design philosophy better than most companies, and offers a massive collection of goods and furniture to meet your mid-century modern needs.
West Elm operates a network of physical stores across North America, from San Francisco to New York. You'll find hundreds of items at each location, including decor, lighting, and bigger pieces like credenzas and sofas. In other words, they have everything you need to outfit your home with high-quality goods. You can also shop from the comfort of your home, ordering everything right from West Elm's intuitive website.
The downside to shopping at West Elm is the cost. It's a higher-end brand with price tags to match. There's also the fact that West Elm goods lack a warranty. When I'm spending so much on home decor and furniture, I expect a written guarantee that it'll last.
11. Best Simple Home Goods Brand: Gubi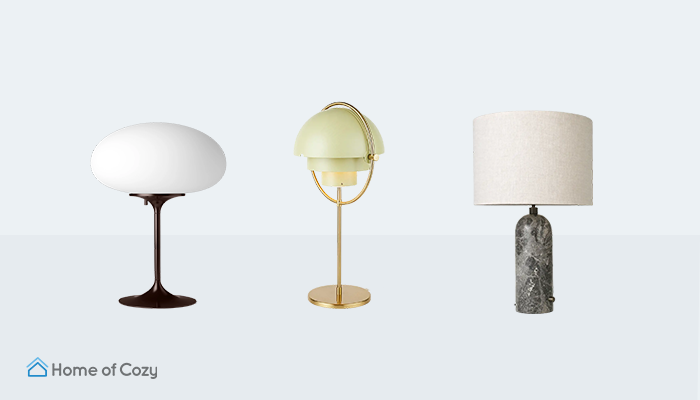 Storefront: Physical & Digital
Pricing: High-end
Selection: Decor & furniture
Warranty: None
Gubi's home decor is simple yet functional, stripped of all unnecessary elements, and presented in a charming, elegant manner. Take my favorite piece, the Obello Lamp, for instance. This table lamp is minimalist in appearance, with a one-piece mushroom-shaped silhouette that blends into every space. Yet, it glows with enough inner light to illuminate the surrounding area and adds a playful sense of whimsy to any home.
Shopping at Gubi is slightly different from shopping at other home goods brands. That's because this Scandinavian designer is based in Denmark and works with third-party retailers to display, sell, and deliver its goods.
With that said, I think it's well worth the effort to secure one of its luxurious pieces. Browse the Gubi site to get an idea of what its designers offer, then plug your zip code into the retail portal to find a showroom near you.
12. Best Home Goods Brand for Modern Decor: Anthropologie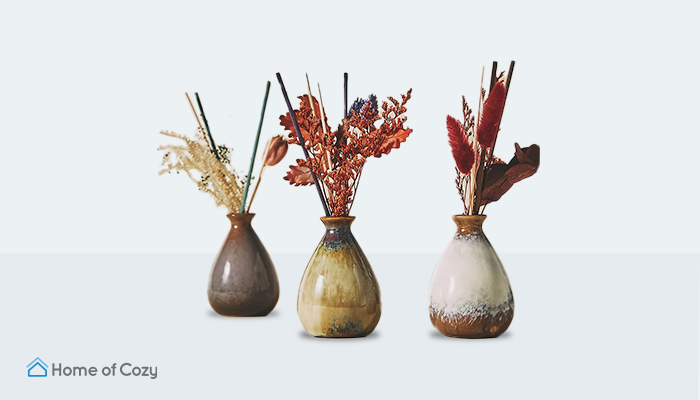 Storefront: Physical & Digital
Pricing: Mid-range
Selection: Decor & furniture
Warranty: None
You know Anthropologie for its stylish and modern apparel. But the company also dabbles in housewares and decor items featuring the same iconic design philosophy. At Anthropologie stores and on its website, you'll find a range of home goods like textiles, ceramics, and ornamental pieces. Head over to the company's Anthro Living section, and you'll find an even greater selection, including mid-century modern sofas and other fashionable furniture.
My biggest complaint about Anthropologie's decor lineup isn't so much the product selection, but the lack of customer service. Its in-store representatives are far more knowledgeable about clothing, and reaching out to the company online led to a frustrating back and forth via email. Fortunately, I haven't had any issues regarding the quality of its decor. Craftsmanship is top-notch and worthy of the Anthropologie brand name.
13. Best Home Goods Brand for Lighting: Visual Comfort & Co.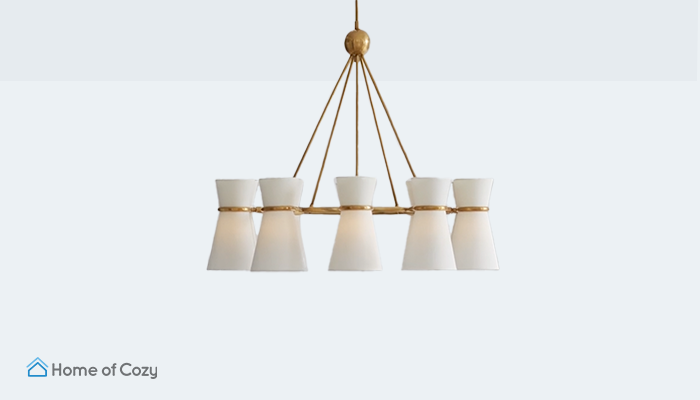 Storefront: Digital w/ one physical showroom
Pricing: Mid-range
Selection: Decor
Warranty: None
Another oft-overlooked element of interior design is lighting. But it's essential, illuminating the rest of your gorgeous decor and highlighting the beauty of your home. If you shop at Visual Comfort & Co, your lighting can also be a focal point in the space!
Visual Comfort & Co has been in business for over 30 years, offering high-quality, luxe lighting to households around the world. The brand's catalog includes various luminescent products, including essentials like lamps, chandeliers, sconces, and more. There are honestly so many options, it can be a little overwhelming sorting through everything. Luckily, Visual Comfort's consumer-facing site (find it here) makes it easy to categorize the catalog by room or style.
Aside from the lighting itself, the thing I love most about Visual Comfort is its consumer-friendly business practices. The company offers affordable pricing, free shipping, and a 30-day return policy with zero restocking fees. When so many other companies price gouge and tack unnecessary fees onto their digital orders, I'm proud to recommend a company that does what's right.
14. Best Affordable Home Goods Brand: Article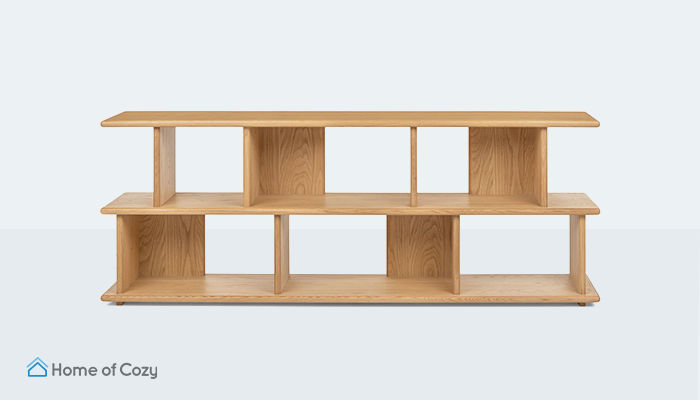 Storefront: Digital
Pricing: Budget
Furniture Selection: Decor & furniture
Warranty: 1 year
Everyone knows cutting out the middleman is a great way to reduce prices. But it's actually possible to take things even further. By operating exclusively online and shipping direct-to-consumer, Article takes low prices to entirely new lows.
That's right — Article offers designer-style home decor at a fraction of the price of competitors. You can find high-end wooden dining sets for under $1,000, plush sofas for under $1,500, and accent pieces like lamps and rugs for under $100 apiece. Even more impressive, the company continues to push its pricing down month over month. None of the other best home decor sites are making these kinds of moves in the space.
The downside to shopping Article is that there's no way to try before you buy. Since it's online only, there are no showroom locations to visit before finalizing your purchase. With that said, I doubt you'll run into any trouble. Although I've only tried Article's mid-century modern sofas, I've been more than impressed with the comfort and quality of their craftsmanship.
15. Best Home Goods Brand for Unique Finds: Uncommon Goods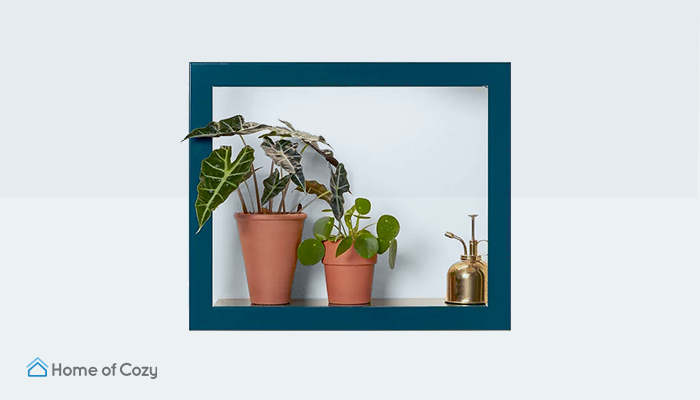 Storefront: Digital
Pricing: Mid-range
Furniture Selection: Decor
Warranty: Lifetime
Uncommon Goods does a great job describing its catalog just from its name. The Brooklyn-based company offers a wide selection of unique and eclectic home decor, including funky barware for your next get-together, lighting that brightens up your life, and handmade birdhouses to enliven your outdoor space. Everything you need to decorate your home with stylish, swanky accessories awaits you at Uncommon Goods.
Perhaps my favorite part about shopping at Uncommon Goods is knowing that I'm supporting small businesses. The company contracts with local mom 'n pops across the country, bringing all the best sustainability-oriented pieces together under a single banner. While you won't find larger pieces like furniture and the like, I don't find that I'm missing out on much.
The last thing I want to mention about Uncommon Goods is the lifetime return policy. No matter how long it's been since you placed your order, Uncommon Goods will refund your purchase with no questions asked. What's more, the company hires the most delightful customer service agents. I always leave our encounters feeling happy and carefree.
Other Home Goods Brands To Check Out
Our 15 top home goods brands cover most of the bases. However, we do have a few honorable mentions just in case you're still struggling to find that perfect piece.
We also encourage you to have a look around your local outlet. You never know what you'll find at a mom 'n pop furniture store, and the service you'll get from these places is nothing short of legendary.
Get More Home Brands Reviews From Home of Cozy
There you have it: an overview of today's best places to buy home decor. These brands are all ready and able to help you transform your house into a home. Give each one a proper browsing, and we're confident your space will reflect warmth and style in no time.
The best home stores are a great place to start your search, but they're not your only avenue to a cozy home. If you're looking for more specific furniture, check out our product roundups featuring today's best sofas, loveseats, or sectionals. You can also dig deeper into specific brands by visiting our complete brand reviews page.