Wayfair, you've got just what I need!
In most cases, the e-commerce retailer does indeed have everything you need to furnish and decorate your home. Its online shop features all kinds of high-quality home decor, including sofas, dining room sets, outdoor furniture, and even cookware. Wayfair also runs several sister brands like Joss & Main, AllModern, Birch Lane, and Perigold, meaning you rarely have to leave its network of sites to find a piece that matches your style and needs.
With that said, there will be occasions when Wayfair's selection doesn't fit the bill. That's when you'll want to turn to sites like Wayfair. These online furniture stores offer similar products at similarly affordable prices, broadening your selection of modern furniture and giving you more options to peruse and enjoy.
1. Best For Living Rooms: Allform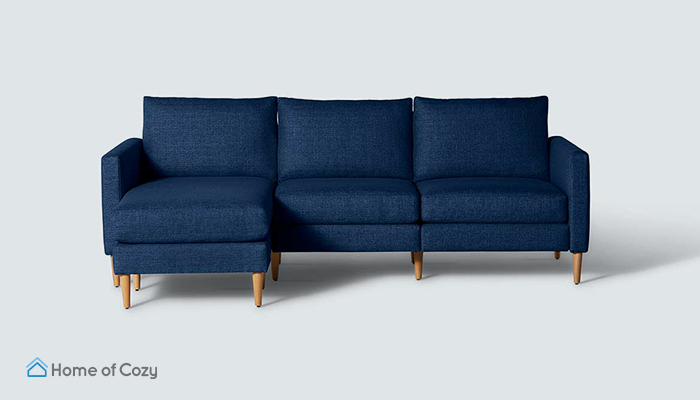 Pricing: Mid-range
Furniture Selection: Seating
Warranty: Lifetime on all furniture
Allform is my favorite Wayfair alternative for living room furniture. The digital retailer specializes in high-quality, modular sofas and sectionals customizable to the layout of your space.
If the idea of modular seating seems daunting at first (it certainly did for me), don't worry — it's actually quite simple. Instead of a traditional one-piece couch, Allform sells seating blocks that you piece together yourself. Start with a single seating block, and add additional modules until it's the size and shape you want. Allform's latch-and-lock furniture is infinitely expandable, making it easy to create everything from a simple armchair to a ten-piece sectional fit for the grandest of living spaces.
What impresses me most about Allform is how the company handmakes every sofa to order. Its Carolina-based craftsmen and women begin each piece with a robust, kiln-dried hardwood frame. They follow this up with layers of cloud-like foam and top it off with silky-soft polyester or luxurious top-grain leather. I'm not kidding when I say Allform creates the most comfortable sofas I've ever encountered, ideal for lazy lounging, grand parties, and everything in between.
The downside to Allform as an alternative to Wayfair is that the company only sells seating and accessories like throw pillows and blankets. In other words, the only way you'll get to enjoy Allform's low prices, 100-day in-home trial, and lifetime warranty is if you're in the market for a new sofa.
2. Best For Options: Overstock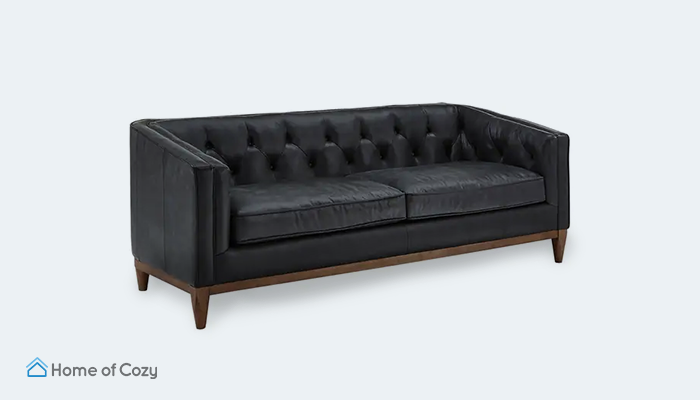 Pricing: Budget
Furniture Selection: Seating, tables, storage, beds, and decor
Warranty: N/A
Overstock may be best known for its reasonable prices, but it's the massive selection of furniture that keeps me coming back for more. The company sells everything you could possibly need to furnish and decorate your home, including sofas, dining sets, bedroom collections, and accessories for all occasions.
Since Overstock curates products from third-party retailers — including popular companies like Serta and Christopher Knight — it's easy to shop all your favorite brands without ever leaving the platform. Overstock's third-party marketplace also makes it easy to discover hidden gems from less-known makers. I've uncovered many up-and-coming brands on the platform, even managing to snag a few high-quality accent pieces that would've cost double or triple coming from a more established manufacturer.
Of course, with tens of thousands of items in its inventory, you won't always be so lucky. There are many lower-quality furnishings on Overstock, and you must do your due diligence before purchasing (customer reviews are an excellent starting point). Unfortunately, you can't rely on the site's support team for help. Overstock's customer service agents have never been helpful in answering my questions, often lacking basic knowledge of furniture or even company policies.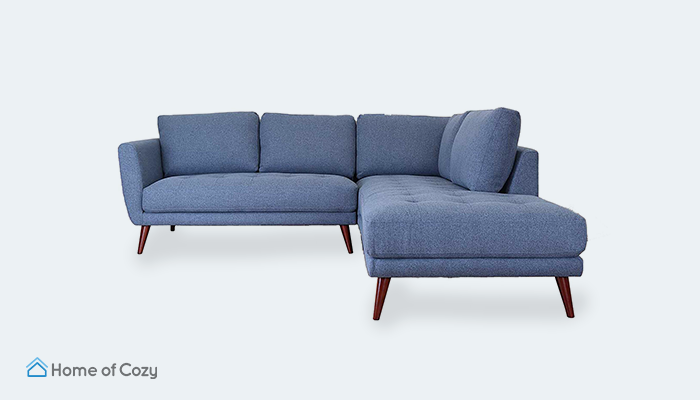 Pricing: Budget
Furniture Selection: Seating, tables, storage, beds, and decor
Warranty: N/A
World Market is my favorite place to go for eclectic furniture at bargain prices. The company works with makers from across the globe to curate a catalog of quality home decor that's easy on the eyes and the pocketbook.
Although World Market has a growing online presence, I prefer perusing its affordable furniture and decor at my nearby store. It's much easier to get a feel for the pieces in person, and I've always had better luck scoring deals locally. There's also something magical about the way World Market displays its goods. Instead of traditional aisle-based displays, World Market employees lay things out with deliberate randomness, sprinkling furniture, accessories, and gifts across the store. Everywhere you turn, something unexpected and exciting always manages to catch your eye.
My primary complaint about World Market has to do with its carbon footprint. Unfortunately, there's no way around it — curating goods from all over the world (especially furniture) takes a hefty toll on the environment.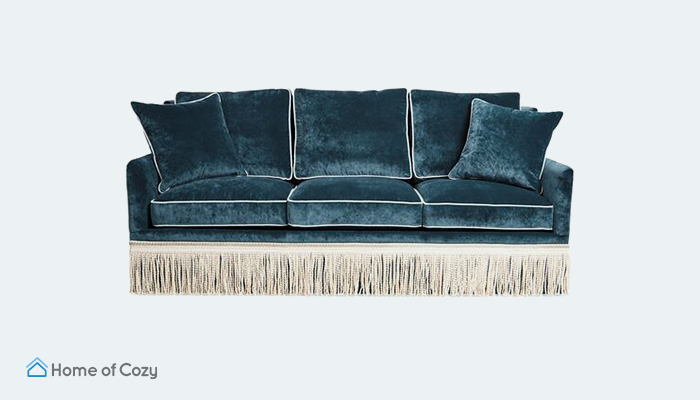 Pricing: High-end
Furniture Selection: Seating, tables, storage, beds, and decor
Warranty: N/A
Everybody's taste is a little different. For instance, I usually enjoy minimalist furniture and mid-century modern aesthetics. But I know many others who prefer boho, rustic, or even vintage pop art pieces with a totally different vibe. That's what I love about One Kings Lane. It doesn't matter what style you like — the website has unique options for everyone, with furniture designed by artists hailing from New York to Paris to Beijing.
One Kings Lane doesn't just sell furniture, either. Search through its extensive catalog, and you'll find stunning artworks, gorgeous lighting apparatuses, and even home goods like kitchenware. Although many of its products are out of my price range, I routinely find myself popping over to the website for design inspiration and the occasional deal.
Since One Kings Lane doesn't specialize in bigger furniture, you may notice logistical kinks on larger orders. Fortunately, the company's customer service is communicative about delays and always there to help. Once your furniture does arrive, the delivery team will also bring it inside your home and assemble it for you! It's this kind of extra touch that you can only find at One Kings Lane.
5. Best For Classic Design: Pottery Barn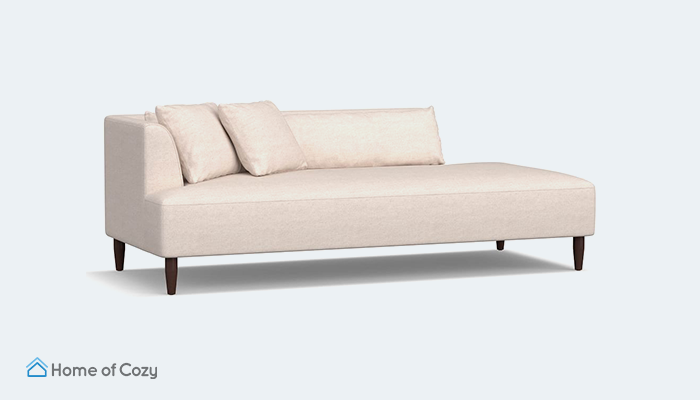 Pricing: Mid-range to high-end
Furniture Selection: Seating, tables, storage, beds, and decor
Warranty: N/A
Pottery Barn is a cornerstone of America's home furniture industry. The company has been in operation since 1949, growing from a single presence in the heart of San Francisco to over 175 locations in the USA alone. In each of these outlets (and online), you'll find an array of timeless pieces, including gorgeous mid-century modern sofas, wooden armoires with rustic finishes, office furniture with traditional lock & key hatches, and so much more. Everything is inspired by centuries of tradition and handcrafted with care, just for you.
If you can't find the right piece for your home, that's no problem for Pottery Barn's team of expert designers. Whether shopping in-store or online, Pottery Barn's care team will identify your needs and help you create a custom addition for your space. It's an entirely free service, and I recommend it to everyone spending over $1,000. If you're going to shell out the big bucks for Pottery Barn's premium furniture, it ought to be perfect.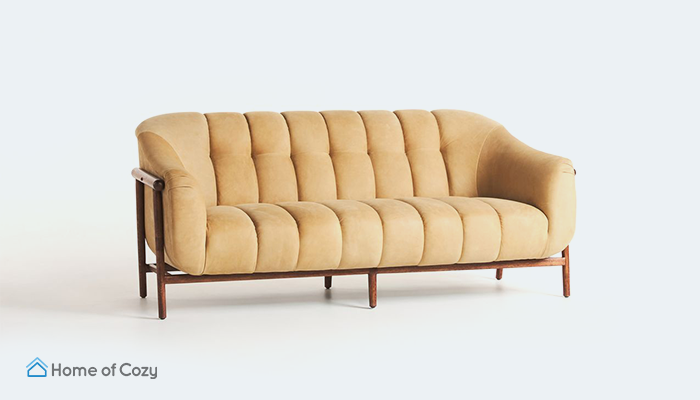 Pricing: High-end
Furniture Selection: Seating, tables, storage, beds, and decor
Warranty: N/A
You may know Anthropologie as an upscale clothing retailer, but the company also offers an impressive selection of furniture and decor under the banner of Anthro Home. Like the brand's garments, Anthro Home's furniture rests at a higher-than-average price point. With that said, I've found it's well worth the investment, featuring a level of quality and craftsmanship unmatched by other alternatives to Wayfair.
Similar to Wayfair, you can buy just about any piece of furniture you need from Anthropologie, including coffee tables, benches, dressers, and armoires. If you have the money, you can furnish your entire home from Anthropologie! It would be a sight to behold, with the brand's luxurious and Insta-worthy aesthetics. Every one of its designs manages to take the mundane and elevate it with a unique texture, pattern, or some other one-of-a-kind twist.
Although it can be difficult to find Anthro Home's living and bedroom furniture in stores, Anthropologie's website features a vast catalog for you to browse at your leisure.
7. Best For Variety: HomeGoods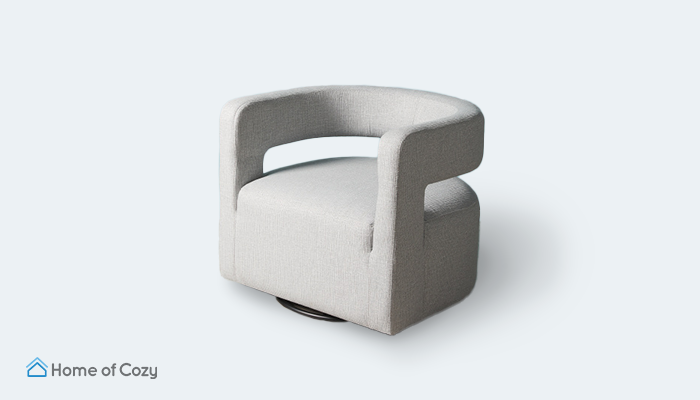 Pricing: Budget
Furniture Selection: Seating, tables, storage, and decor
Warranty: N/A
HomeGoods sells exactly what you'd expect: home goods. The brand's website is jam-packed with affordable home decor and furnishings for every room in your home. Its vast catalog includes essentials like chairs and tables, as well as niche items like seasonal decorations. The only things you won't find at HomeGoods are the larger statement pieces: things like sectionals, beds, and furniture of that nature.
Even though HomeGoods focuses exclusively on smaller and easier-to-ship items, shipping does cost extra. Fortunately, you can shop at one of its physical outlets and forego that hassle altogether. There are over 850 HomeGoods stores in the USA, each boasting an open floor full of various pieces, all at low prices. What's more, the outlets are continuously mixing in fresh products, and I always find something new and exciting every time I go.
8. Best For In-Store Shopping: Ikea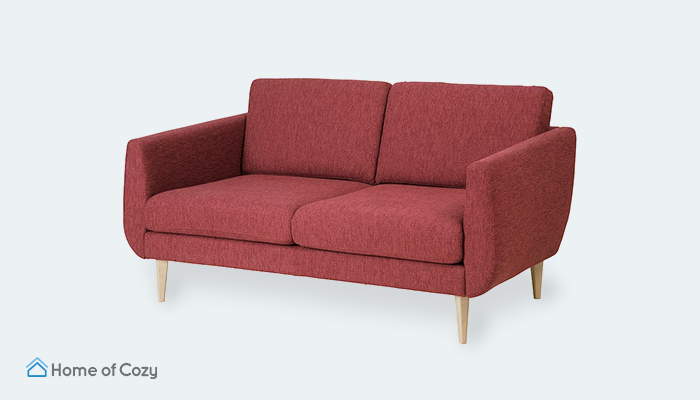 Pricing: Budget
Furniture Selection: Seating, tables, storage, and decor
Warranty: 1+ years on all furniture
Wayfair may be one of the biggest online furniture retailers, but Ikea is the reigning champion of brick and mortar. The Swedish giant operates over 450 outlets worldwide, with locations on every continent.
I'm a big fan of the company for many reasons. First, its massive showrooms are lots of fun, almost like miniature attractions. Bring a friend, and you can spend hours testing out and exploring the various displays (there's even a food court if you get hungry). Second, Ikea's minimalist furniture is sleek and attractive, slotting into any interior design project without ever looking out of place. Lastly, Ikea makes some of the most affordable furniture and home accessories on the market.
Of course, there is a tradeoff (isn't there always?). That is, you have to build Ikea's flatpack furniture yourself. I've assembled my fair share of Ikea furniture (purchased from my local home store or bought online), and there's no sugarcoating it: it's a backbreaking, headache-inducing process.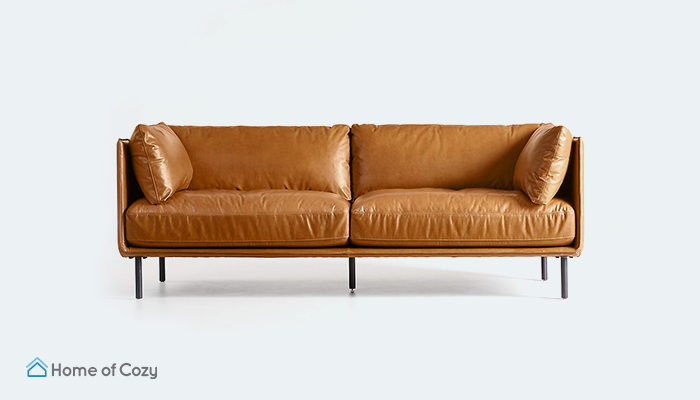 Pricing: Mid-range to high-end
Furniture Selection: Seating, tables, storage, beds, and decor
Warranty: N/A
Online marketplaces like Wayfair source their furniture from thousands of different companies. As a result, some low-quality furnishings do slip through the cracks. Fortunately, that's not something you have to worry about when shopping at Crate & Barrel.
Crate & Barrel is an upscale furniture manufacturer that curates and manufactures some of the finest mid-century sofas, bedroom sets, and decor on the market. Many of its pieces (including my all-time fave, the Wells Leather Sofa) are handmade to order using premium materials from local lumber mills and farms. One look at the fine joinery and stitchwork says it all: the quality of these custom-made home furnishings is worth a thousand of Wayfair's mass-produced pieces.
Although Crate & Barrel's handmade products can take a while to arrive, the customer support team has always been so friendly and communicative in responding to my inquiries and keeping me apprised of goings-on.
10. Best For Sustainable: West Elm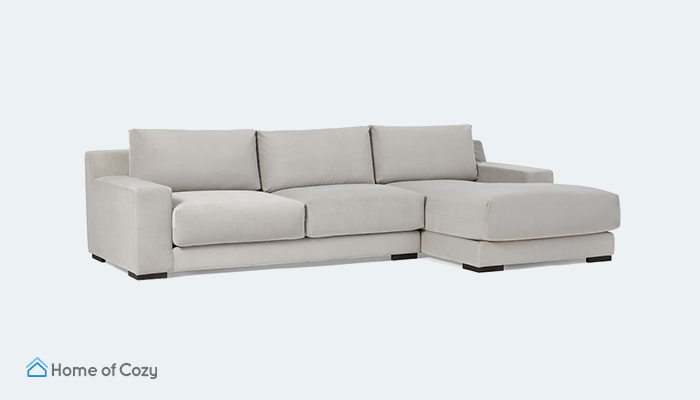 Pricing: Mid-range to high-end
Furniture Selection: Seating, tables, storage, beds, and decor
Warranty: N/A
Ten million tons of home furniture end up in US landfills every year. The best way to reduce this egregious statistic is to choose high-quality furniture that doesn't require regular replacing. That's where West Elm comes in.
West Elm crafts some of the finest furniture I've ever encountered. My family has a West Elm bookshelf purchased nearly 15 years ago, and it's still going strong! Although it was expensive, it was one of the worthiest investments we could have made in our home and planet.
When it comes to other areas of sustainability, West Elm is no slouch. Over 50% of the wood used in its sofas, dressers, and home furnishings is FSC®‑certified, and the company makes great efforts to source organic, non-toxic materials for products like its mattresses. I always feel responsible shopping at West Elm for my interior design projects, and it's my go-to recommendation for those seeking an eco-friendly place to buy furniture.
More Wayfair Alternatives To Check Out
Although we've already seen several stores like Wayfair, those are only some of my favorite alternatives. Before I leave you to your shopping, I'd also like to touch on a few more honorable mentions. The following brands feature a similar selection and shopping experience to Wayfair, each with its own unique twist.
Home of Cozy is here to support you in all your furniture-shopping endeavors. Check out our other brand comparisons to discover more sites like Wayfair, or skip over to our furniture guides for a look at today's best home furnishings.