If you've chosen a leather sofa for your home, you might be having some trouble deciding what decor will work best with your centerpiece sofa. Don't worry – we've got some living room ideas to help you with your interior design and living room layout.
In this post, we'll give you some pointers to help you select decor that will compliment your leather sofa and create a beautiful, unique layout for your home. Let's get started.
How to Make Your Leather Couch Pop in Your Living Room
1. Choose your sofa and sofa color wisely
Nothing makes a statement like a beautiful chesterfield brown sofa or chaise as the centerpiece of your family room. But before you dive into a sofa, be sure to consider the overall aesthetic and color palette that you want for your room.
You don't want a sofa that sticks out like a sore thumb among your other decor. Choose a color that vibes with the rest of the room, or choose your sofa first and style the room around it.
2. Area rugs are your friend
Another very important consideration is the area rug. The area rug should be what pulls the whole room together, so be sure that your rug contains the colors you've chosen for the rest of the room while you're debating decorating ideas.
It doesn't have to match exactly, but there should be elements in your rug that work with the rest of the room. For example, if your leather couch is a smokey color, choose a rug that has accents of the same or similar hue.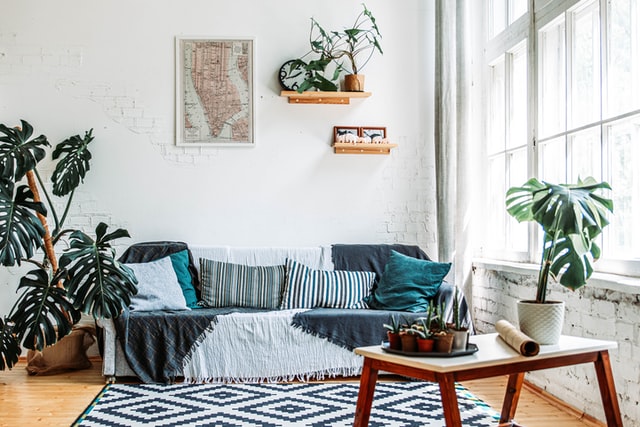 3. Don't use too much leather furniture
Many choose to buy a living room set as opposed to a single couch. But overdoing it on leather furniture can do more harm than good when it comes to living room designs.
Instead, if you're going to include additional seating, maybe spring some chairs in a vibrant, complimentary color. You don't want your house to look like a hunting lodge, unless of course, you live in a hunting lodge.
4. Get throw blankets and throw pillows
A great way to complete the look of a beautiful tan or brown leather sofa, is to add in a few throw pillows or a nice blanket that is a complimentary color draped over the side. Even with a black leather sofa, a couple lighter throw accessories can warm up the atmosphere and make the sofa a bit more inviting.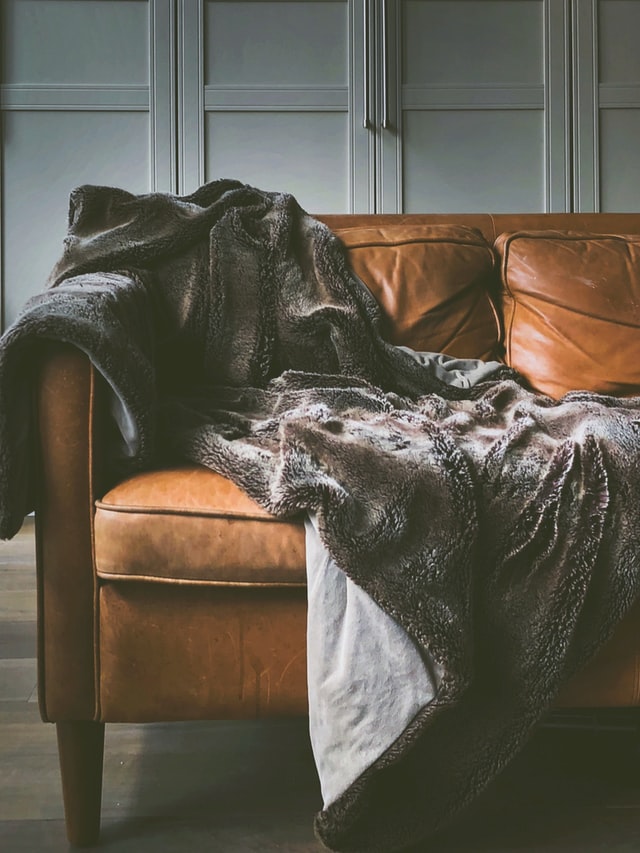 5. Get yourself an accent chair or loveseat
Another great way to create welcoming vibes with your living room furniture is to add an additional accent chair or loveseat. As we stated above, it may be best to select accent furniture with a different type of upholstery so you don't overdo it on the leather look.
6. Consider your main color themes
Make sure to consider your main colors when considering design ideas. Each piece should coordinate with those main colors and compliment your sofa's color and clean lines. So for example, if your sofa is caramel colored, you should choose accessories that compliment your sofa- beige, nude, and neutral browns work well.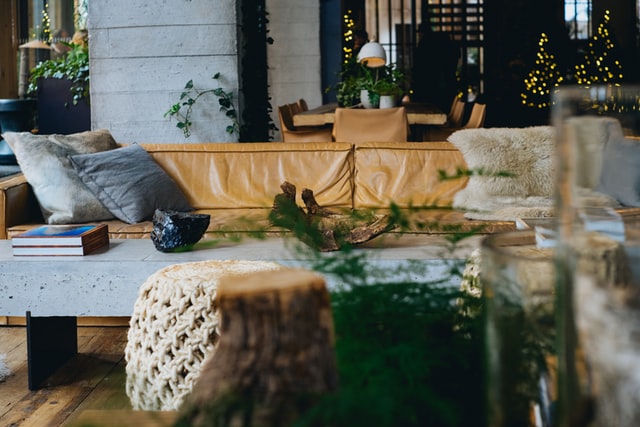 7. Make sure your furniture piece complement each other
Each of your furniture pieces should complement one another to create a complete look for your home decor. Be sure to consider everything from your furniture, to your wood floors, to your floor lamps to be sure everything works well together.
The leather should be your focal point and the area rug should tie everything together.
8. Repaint your space
Sometimes, sprucing up your interior design isn't all about the furniture. Instead, a little home improvement might be in order. If your furniture is looking a bit drab against your white living room wall color, choose vibrant paint colors for an accent wall or paint the entire room a warm, complimentary color.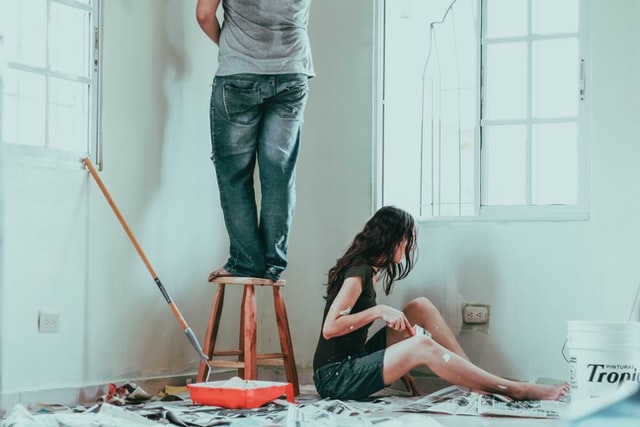 9. Don't overcrowd your room
It's important to remember not to overcrowd living room furniture. You want to have as much seating as your living spaces can afford, but not so much furniture that there's no room for movement. If you're opting for a large leather sectional sofa, it's best to maybe opt for a coffee table and some floor lamps as opposed to end tables and accent chairs.
10. Pick a theme and embrace it
The hardest part of living room decor is just pulling the trigger on a theme. Are you going for a mid-century aesthetic, Scandinavian vibe, or open concept?
If you're having trouble deciding, it helps to do some research for inspiration. Additionally, drawing up a layout will help you get a feel for what the end result will be before you buy your pieces.