To truly create a masterpiece in your living space, you need the right combination of stylish decor and the right piece of furniture. With a large sectional sofa, it can be a bit of a challenge to decorate around your sofa without overwhelming the space. But it doesn't have to be.
Today we're sharing all the best tips and tricks to help you decorate around your sectional and create a beautiful, balanced space.
Common Sectional Sofa Layouts
Your sectional sofa layout is an important consideration when styling the interior design of the room overall. Many sectional owners design their living room furniture from a layout perspective to get a good big picture view before selecting each piece.
The most common sectional layout is the "L" shape. Typically this is a 2-3 seat sofa attached to a chaise, whether on the left or right-hand side. However, with today's modern modular sofas, you can create nearly any layout you desire, with or without a chaise.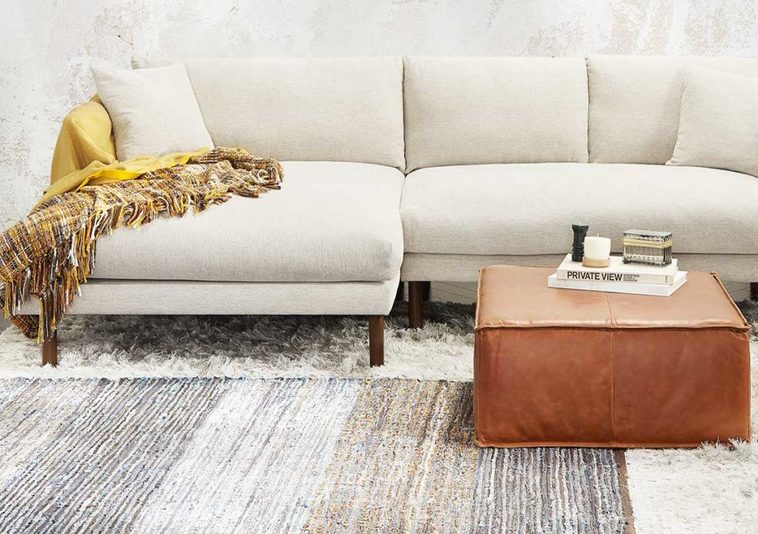 Once you have your sofa layout picked out, you must decide where the sofa will sit. Will it be against a wall, the central focal point, or will you use it another strategic position? Get out your pencil and paper and draw up a few drafts until you find a position that looks best for your space.
9 Style Tips for Your Living Room with Sectionals
1. Choose complementary colors
When choosing your color scheme for your living or family room, pick complementary colors that help to give the room a cohesive look. You should also take your furniture upholstery into consideration as it will impact your color palette selection. Common options are microfiber, leather, and velvet.
2. Find a cozy area rug
Pick a plush area rug to complement your furniture with a pattern that incorporates your color scheme and adds to the comfy vibe. Be sure to choose a rug large enough to fit under your furniture and not look crowded against your sofa and coffee table.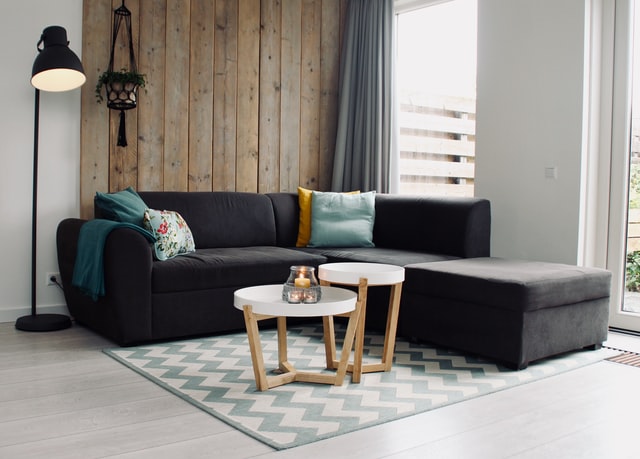 3. Play with different patterns
Your sectional couch is going to be the focal point of your living room so it's important to make sure that your fabrics, as well as your color choices, fit well together. Look at different patterns and textures to compare and contrast what works well together and what doesn't. Often you can request swatches from furniture companies if you're ordering online.
4. Pick color accents wisely
In addition to your primary color palette, you may also choose to add some color accents for your fabric or leather sectional. Don't overdo it though. Choose light, warm accent colors so you don't overwhelm the space. This is particularly important for small spaces like apartments where too many loud colors can make the space seem crowded and uninviting.
5. Add houseplants and greenery
A great way to add a pop of color and life to your seating area is with a few houseplants. Not only do real plants add more oxygen to the air, but the touch of nature enhances the mood of relaxation and lounging that most are aiming to create with their living room space.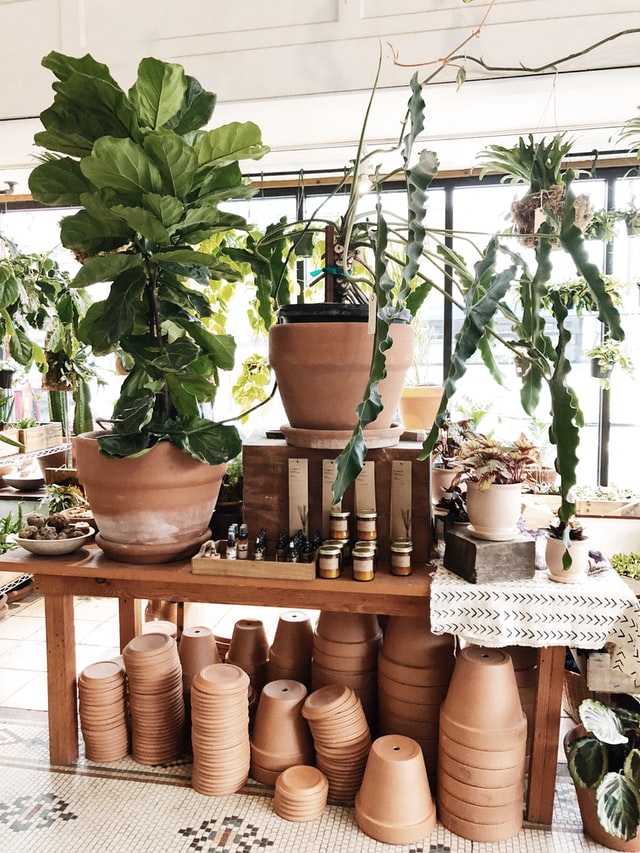 6. Use a variety of shapes
To create a contemporary living room, it's important to add a variety of shapes when it comes to your seating arrangements, decor, and accent furniture. For example, a rounded sofa will sit nicely next to square side tables.
7. Focus on functional design
When designing your furniture layout, keep in mind that you want to balance style and functionality. Whether it's u-shaped furniture sets or an l-shaped two-piece sectional with a chaise lounge- try to incorporate as much function into your sofa as possible. For example, you might consider a reclining sectional to give extra lounging function, or a lift-top coffee table that doubles as a desk to create working space.
8. Make good art decisions
While configuring your layout on the ground, make sure to include design ideas for your walls. Choosing colorful artwork or installing shelving for smaller frames and decor is a great way to spruce up a bare wall and add your personal touch to the room.
9. Check out throw pillows and blankets
After you've selected your furniture and added a splash of personality to your walls, a great finishing touch is to add in a couple of pillows or a throw blanket to make the space more inviting. Particularly with a large sectional, you'll find that it needs a bit more additional love to really make it feel "plugged in" to the room and tie everything together.
Where to Buy Your Sectional
Now that you've got a floor plan designed, the next step is to buy your sectional. Don't worry- we've got you covered. At Home of Cozy, we've got tons of awesome content to help you find the best sofas, the best place to buy a sofa, and the difference between a sectional and a sofa.