As summer transitions into fall, there's no better time to refresh your sleep sanctuary and embrace rejuvenating nights ahead. Our top picks for best Labor Day mattress sales brings together a curated assortment of top mattresses from renowned brands, promising not only unmatched comfort but also incredible value. Whether you're seeking cloud-like softness, personalized support, eco-friendly materials, or innovative sleep technologies, our Labor Day mattress sales have it all. Join us in discovering the latest trends and innovations in the world of sleep as we present a collection designed to cater to your individual sleep needs and new bed preferences. Experience the joy of upgrading your sleep experience while enjoying substantial savings during this limited-time event. Get ready to wake up refreshed, recharged, and ready to take on whatever the day brings, all while enjoying the benefits of the best Labor Day mattress deals of 2023.
Best Labor Day Mattress Deals
Tips On Getting the Best Deal On Mattresses
Shop Retailer Websites: Numerous mattress retailers unveil their Labor Day sales on their official websites. Keep an attentive watch on the websites of popular mattress brands and retailers.
Subscribe to Newsletters: Enhance your chances of early access to sales and exclusive discounts by subscribing to newsletters from mattress retailers.
Compare Across Retailers: Resist the temptation to jump at the first deal you encounter. Instead, meticulously compare prices and offerings from a range of retailers to ensure you secure the optimal deal.
Establish a Budget: Determine your budget in advance to streamline your search, focusing on deals that align with your financial parameters. Frequently you can come across select mattress retailers that accept credit cards or allow you to make payments on the bed of your choice.
Read Customer Reviews: Before committing, delve into reviews and feedback from fellow consumers to validate the mattress's comfort and quality claims. You can find great reviews on Amazon for many mattresses in a box.
Bundled Offers: Certain retailers present bundled deals that encompass pillows, sheets, mattress protectors, bed frames, or other accessories. Gauge these package deals for their additional value. Frequently they also offer additional products such as an adjustable base, mattress toppers or a sheet set at discounted rates.
Trial Period and Warranty: Read the details of the mattress's warranty and trial period policy. These aspects contribute to the overall value and satisfaction of your purchase.
Check Social Media: Stay attuned to retailers' promotions and discounts by monitoring their social media platforms. Following them will help you stay well-informed about the latest offers.
Visit Local Outlets: Don't underestimate the potential of physical in stores for firsthand sales and promotions. Alongside online options, also explore what your local stores have to offer.
Our Top Picks for Best Labor Day Mattress Sales
Helix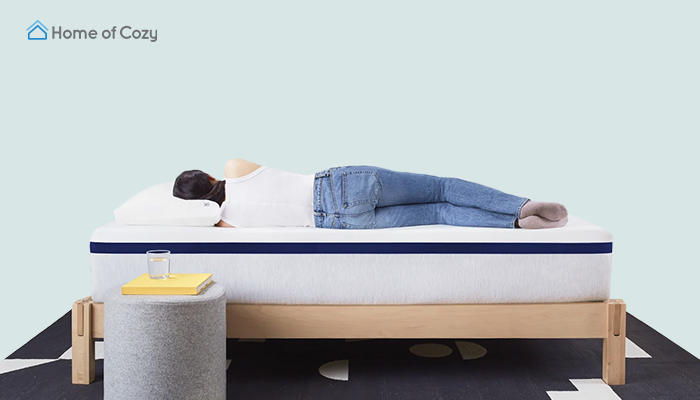 Deal: 25% off sitewide + 2 free Dream Pillows and free mattress protector with eligible mattress purchase.
Trial Length: 100 Night Sleep Trial
Warranty: 10-15 Year Warranty
Why We Picked Helix
We chose Helix mattresses as a standout choice for our best Labor Day mattress sales due to its exceptional blend of comfort, customization, and quality. Helix offers a unique approach to mattress shopping by providing a personalized sleep experience tailored to individual preferences. With a wide range of options catering to various sleep styles and needs, customers can select the perfect level of firmness and support for their bodies. This level of customization ensures that every sleeper can find their ideal mattress, promoting better sleep and overall well-being. Additionally, Helix's commitment to using high-quality materials ensures durability and long-lasting comfort, making it a smart investment for anyone seeking a restful night's sleep. As we curate the best deals for Labor Day, the Helix mattress stands out as a choice that combines innovation, customization, and comfort, providing our customers with a truly exceptional sleeping experience. Included in this sale are Helix Midnight and Helix Midnight Luxe.
The Helix Midnight and Helix Midnight Luxe memory foam mattresses are both prime examples of sleep innovation at its finest. Designed to provide exceptional comfort and support, and back pain relief, the Helix Midnight offers a balanced medium-firm feel, ideal for a wide range of sleepers. Its targeted contouring and pressure relief ensure a restful night's sleep. On the other hand, the Helix Midnight Luxe takes this experience to the next level. With added features like zoned lumbar support and a plush pillow-top layer, the Luxe version offers a touch of luxury without compromising on personalized support. Both the Helix Midnight and Helix Midnight Luxe exemplify Helix's commitment to combining cutting-edge technology and tailored design to create innerspring mattresses that cater to individual sleep needs. Check out this article comparing the two so you can decide which one is for you.
Brooklyn Bedding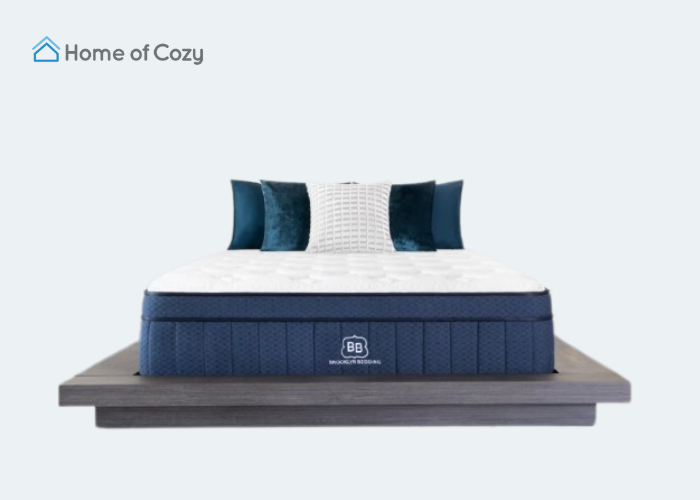 Deal:  30% Off Sitewide
Trial Length: 120 Night Sleep Trial
Warranty: 10 Year Warranty
Why We Picked Brooklyn Bedding
Our decision to feature Brooklyn Bedding mattresses as a highlight of our Labor Day mattress sales was driven by their proven track record of quality and diversity. Brooklyn Bedding has consistently impressed us with its range of cooling mattresses, each catering to unique sleep preferences. The sister brands we've reviewed, such as Plank, Titan, Dreamfoam, and RVmattress.com, further solidify Brooklyn Bedding's commitment to crafting mattresses that address varying needs. The innovative design of the Plank mattress offers reversible firmness options, while the Titan caters to heavier individuals with its enhanced support features. Dreamfoam showcases affordability without compromising on comfort, and RVmattress.com ensures a good night's sleep even on the road. By including Brooklyn Bedding mattresses in our Labor Day selection, we're offering our customers a chance to experience unparalleled sleep comfort backed by a family of brands dedicated to quality and innovation.
Their best-selling mattresses, the Signature Hybrid and Aurora Luxe stand as benchmarks of exceptional sleep quality and innovation. The Signature Hybrid combines the best of both worlds with its blend of responsive coils and contouring foam layers, providing a comfortable and supportive sleep surface. On the other hand, the Aurora Luxe takes luxury to new heights with advanced cooling technology, targeted pressure relief, and a sumptuous feel that redefines restful slumber. Meanwhile, our Plank Firm and Titan Firm mattresses have garnered immense popularity among those seeking tailored support. The Plank Firm offers two levels of firmness in one reversible design, catering to individual preferences, while the Titan Firm, designed especially for heavier sleepers, boasts reinforced durability and exceptional support. Lastly, our Dreamfoam Essential mattress line exemplifies affordability without compromise, offering a comfortable and budget-friendly option for a rejuvenating night's sleep. Our best sellers, spanning Signature Hybrid and Aurora Luxe to Plank Firm, Titan Firm, and Dreamfoam Essential, showcase their commitment to meeting diverse sleep needs with top-tier comfort and innovation.
Leesa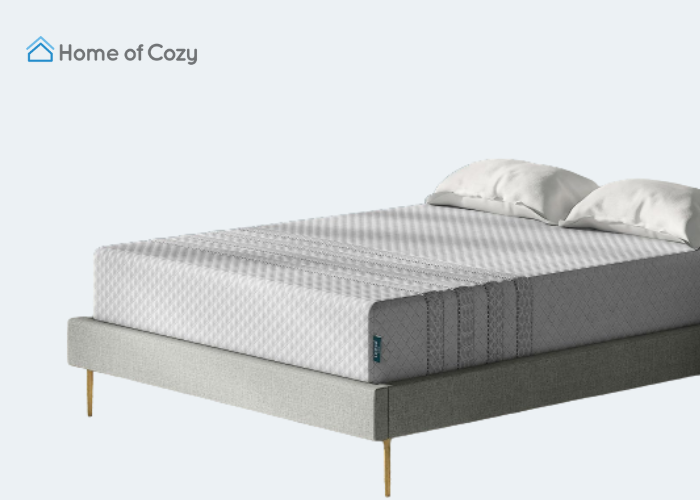 Deal: Up to $700 + 2 free pillows
Trial Length: 100 Night Sleep Trial
Warranty: 10 Year Limited Warranty
Why We Picked Leesa
Leesa has earned its place in our Labor Day sales due to its exceptional reputation for providing high-quality, comfortable, and socially conscious mattresses. Leesa mattresses are thoughtfully designed to ensure a restful night's sleep by incorporating premium materials that offer both support and comfort. Their commitment to utilizing cushioning gel memory foam and other innovative materials results in mattresses that contour to the body, alleviating pressure points and promoting better sleep posture. Their mattresses are a great choice for side sleepers, back sleepers, and stomach sleepers.
Moreover, Leesa's dedication to social impact sets them apart. For every ten mattresses sold, they donate one to those in need, making a positive contribution to communities. This aligns with our values and allows our customers to not only invest in their own sleep but also contribute to a meaningful cause. As we curate our Labor Day sales, we believe that offering Leesa mattresses provides our customers with an opportunity to experience luxurious comfort while supporting a brand that values both quality and social responsibility.
The best-selling Leesa mattresses, including the Leesa Original, Sapira Hybrid, and Leesa Legend, are cornerstones of comfort and innovation that perfectly align with our Labor Day sales. The Leesa Original, a customer favorite, combines memory foam and a supportive base layer to create a universally comfortable sleep surface. The Sapira Hybrid takes this comfort up a notch by blending memory foam with individually wrapped pocket springs, providing optimal support and breathability. For those seeking the ultimate luxury, the Leesa Legend offers a multi-layered design with premium materials like merino wool and micro-coils for unparalleled comfort. These best sellers reflect our commitment to offering a diverse range of options that cater to individual sleep preferences, ensuring a rejuvenating night's sleep for everyone.
Nolah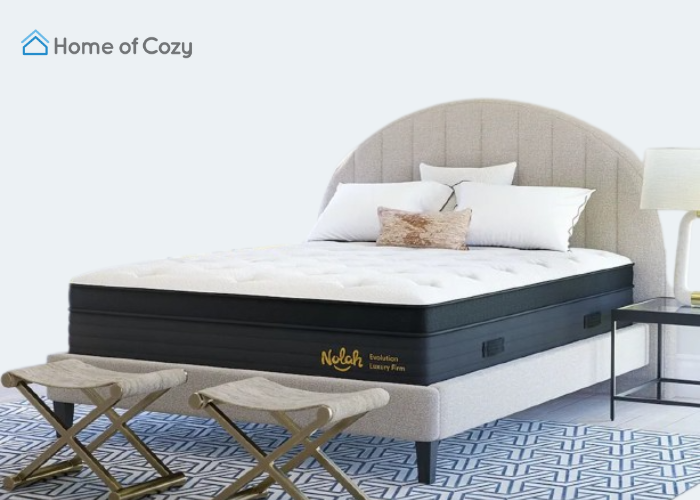 Deal: Up to $1,200 off mattresses + two free pillows
Trial Length: 120 Night Sleep Trial
Warranty: Lifetime Warranty
Why We Picked Nolah
Nolah has taken a prominent place in our Labor Day hybrid mattress sales review due to its remarkable reputation for innovation, comfort, and eco-conscious design. The Nolah Elite and Nolah Signature mattresses, as best sellers, exemplify Nolah's commitment to providing sleep solutions that stand out. The Nolah Elite showcases advanced cooling technology and superior pressure relief, ensuring a refreshing and pain-free sleep experience. On the other hand, the Nolah Signature offers a balanced feel with its blend of supportive foam layers, catering to various sleep styles.
What makes Nolah even more compelling is its dedication to environmental responsibility. The mattresses are crafted with sustainable materials, such as the proprietary AirFoam™, which not only provides excellent comfort but also reduces the carbon footprint. This aligns perfectly with our mission to promote both exceptional sleep quality and eco-friendly choices. As we present our Labor Day sales, the Nolah Elite and Nolah Signature represent more than just comfort – they reflect our commitment to offering top-tier products that prioritize both customer well-being and environmental sustainability.
Bear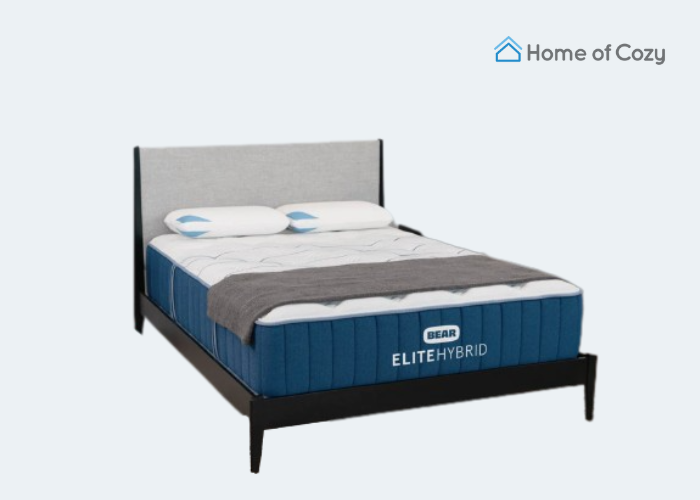 Deal: 35% Off Sitewide + Free Sleep Accessories Bundle with a mattress purchase
Trial Length: 120 Night Sleep Trial
Warranty: Lifetime Warranty
Why We Picked Bear
We have selected Bear mattresses to be featured in our Labor Day mattress sales review due to their exceptional combination of performance-driven design and recovery-focused benefits. The Bear Elite, Bear Original, and Star Hybrid models, as our best-selling picks, epitomize Bear's commitment to promoting better sleep and enhanced recovery.
The Bear Elite is a standout choice, designed with advanced cooling technology to help regulate body temperature, making it particularly suitable for those who tend to sleep hot. Its targeted pressure relief and optimal support contribute to a restorative night's sleep. The Bear Original, on the other hand, showcases Bear's signature Celliant cover, which has been proven to promote better blood flow and improve overall sleep quality.
The Star Hybrid, as part of Bear's collection, combines the benefits of memory foam and pocketed coils to offer a supportive yet plush sleeping surface. Its unique design caters to a variety of sleep preferences and positions, ensuring a comfortable sleep experience for all.
Moreover, Bear's commitment to incorporating innovative materials, like graphite-infused foam and responsive gel foam, sets their mattresses apart in terms of both performance and comfort. As we curate our Labor Day sales offerings, the Bear Elite, Bear Original, and Star Hybrid epitomize our dedication to providing top-notch sleep solutions that prioritize recovery, comfort, and overall well-being.
Birch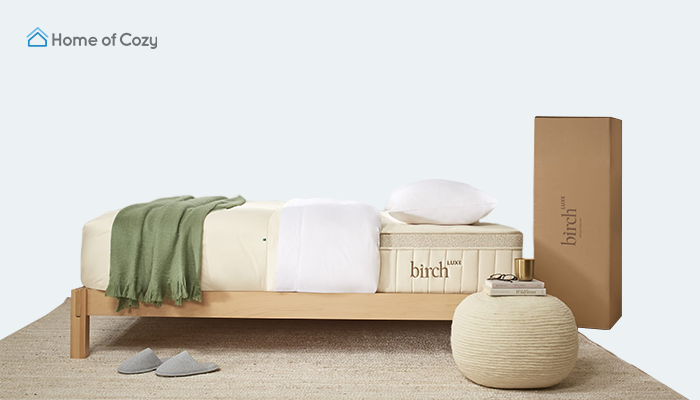 Deal: 25% off Sitewide + 2 free Eco-Rest Pillows with mattress purchase.
Trial Length: 100 Night Sleep Trial
Warranty: 25 Year Limited Warranty
Why We Picked Birch
Birch Natural has been carefully chosen to be a highlight of our Labor Day mattress sales review due to its exceptional commitment to natural and sustainable sleep solutions. As an eco-conscious brand, Birch Natural stands out for crafting mattresses that prioritize both sleep comfort and environmental responsibility.
The Birch Natural mattress is made from high-quality, organic materials such as natural latex and organic cotton. This not only ensures a comfortable sleep surface but also reduces the use of synthetic materials and chemicals commonly found in conventional mattresses. The mattress's sustainable construction aligns perfectly with our values of promoting healthier sleep environments while minimizing our ecological footprint.
Furthermore, the Birch Natural mattress offers a medium-firm feel that caters to a wide range of sleep preferences, making it suitable for various sleep styles. Its exceptional durability and support also contribute to a better sleep experience overall.
In curating our Labor Day sales offerings, we have chosen Birch Natural to provide our customers with a mattress that not only offers luxurious comfort but also reflects our commitment to sustainability and natural living.
Best Labor Day Deals
As the Labor Day sales of 2023 draw to a close, we hope this comprehensive new mattress review has provided you with valuable insights to make your sleep upgrade a rewarding experience. From exploring retailer websites and subscribing to newsletters for exclusive deals to comparing across multiple retailers and considering package offers, these strategies have guided you toward the perfect new bed. As you embark on this journey to enhanced sleep quality, remember to set a budget, understand warranty and return policies, and tap into the power of social media to stay updated. With these tips, you're well-equipped to seize the best deals, enjoy a restful night's sleep, and wake up revitalized, ready to embrace the new season ahead. Here's to a well-deserved sleep sanctuary that mirrors your comfort and style.