There's something about that traditional mattress feel— the support, the durability— that makes many sleepers know that their next new mattress has to be an innerspring mattress.
And while you could go with a traditional innerspring design, there are also tons of hybrid mattresses out there that offer comfy cushions with a coil system along with memory foam and even some of the best cooling technologies out there to get that classic mattress feel while also being perfect for any body type!
Before we get into our favorites, there are some considerations you'll want to take into account when picking your next cozy comfort.
Best Innerspring & Coil Mattresses
Brand
Best For
1

Editor's Choice

Overall
Shop Now
2

For the Money
Shop Now
3

Combination Sleepers
Shop Now
4

Luxury
Shop Now
5

Couples
Shop Now
6

Organic
Shop Now
7

Heavy Sleepers
Shop Now
8

Firm
Shop Now
9

Value
Shop Now
1
Editor's Choice
2
3
Best For:
Combination Sleepers
4
5
6
7
8
9
Coil Count and Configuration
Not all springs are created equal. 🙅‍♀️ When considering an innerspring mattress, one of the key elements to focus on is the coil count and configuration.
Coil count matters because, generally, a higher coil count can mean more support, while a lower count can mean less. Coil count is directly related to pressure points, so if you feel like you'll need a coil mattress to support you, it's important to take it into consideration!
Configuration matters because individually wrapped coils (compared to unwrapped coils) can help with things like motion isolation and contouring the body.
And hybrid choices matter as a configuration because there's a huge difference between a single-style mattress and a multifaceted, hybrid mattress, combining coils with things like layers of foam.
Gauge of Coils
The thickness—or gauge—of the coils plays a pivotal role in deciding the feel of your mattress. Thicker coils (lower gauge) are a firmer mattress that offers robust support, especially if you have back issues or prefer sleeping on your back, these are the ones you should be looking at.
Thinner coils (lower gauge) are a softer and more conforming bed for side sleepers.
Comfort Layers
While coils are the stars of this innerspring mattress show, we can't ignore the supporting cast: the comfort layers! They determine the feel of the mattress because they're the ones you lay right on!
These layers can be crafted from all sorts of materials to create your dream mattress— memory foam, polyfoam, gel-infused material, organic material, or latex mattresses. This is what determines whether your mattress has a cushioning feel, a pressure-relieving feel, or a plush soft feel.
Firmness Level
How d'ya like your eggs— er, bed— in the morning? Soft like a marshmallow, or firm as a board? The beauty of an innerspring mattress lies in different firmness levels, generally ranging from 1-10. Steel coils may result in a firm option, while memory foam mattresses are usually more soft and plush.
Edge Support
Edge support is for those moments when your partner is kicking around more than extra, and you feel like you're going to fall off the bed! 🫠 It ensures the perimeter of your mattress is just as supportive as the center, and prevents sagging along the edges.
Motion Isolation
If you've ever been jolted awake by a partner or pet moving around on the other side of the bed because of motion transfer, you've longed for motion isolation longer than you'd like to admit!
Durability and Longevity
Your mattress is an investment, and just like you'd hate for your car to break down after a year, you want your mattress to support you for the long run.
This is where durability and warranty details come in handy, so you can know how long you should expect to keep your comfy friend (and feel trusting in the brand you're purchasing from that they'll make it right if not!).
Temperature Regulation
Sweating the night away is no one's idea of a good night's sleep, right?!
Innerspring mattresses naturally allow for more airflow compared to many all-foam mattresses, thanks to the open structure of their coils. You can also add a breathable topper or cover that wicks away moisture and ensures an even cooler sleep space.
Trial Period and Warranty
Ever bought something only to realize it wasn't the right fit? Mattresses are a significant investment, and it's essential to ensure you're making the right choice. And while returning this baby might not be the easiest thing in the world, knowing the trial period before getting the mattress in your home too comfy could be invaluable.
And again, that's why we're reminding you (once again!) to check the warranty of your mattress before purchasing.
Comfort and Support
Isn't this what it's all about?! 🙌 A mattress' specs are one thing— but what it really comes down to is how it makes you feel. When testing your mattress, consider things like how the mattress is shaping your spinal alignment, supporting your pressure points, and best moving with you as a stomach sleeper, side sleeper, or back sleeper. It might sound crazy, but the cushion of your mattress could widely vary based on the type of sleeper you are.
Price and Budget
While everyone loves a good deal, quality might be the top priority for your buying decision. Set a realistic budget for yourself, and know that while affordable mattress options might seem like the best decision, investing a little more often leads to better durability and a more restful night's sleep.
Thickness and Profile
Some are slender, some are sleek, some are plush, and some are thick. Pay in mind the thickness and profile of your mattress to see how much (or little) you feel you need.
Noise
It might sound a little strange, but some innerspring mattresses can be quite vocal! Creaks and squeaks are common in older models, and if you're a light sleeper or have babies who easily wake, you might want to test your mattress's noise levels when shifting positions before swiping your credit card.
Reviews and Recommendations
There's power in unfiltered collective wisdom. Dive into customer reviews to gauge the general consensus about a mattress. Honest feedback can offer insights into durability, comfort, and other factors that might not be immediately evident.
Foundation and Bed Frame
While this isn't particularly a mattress choice, consider your bed's foundation and frame— not all are created equal! A solid foundation is crucial to support you, no matter what type of mattress you end up investing in.
Our Top Picks for Best Innerspring Mattress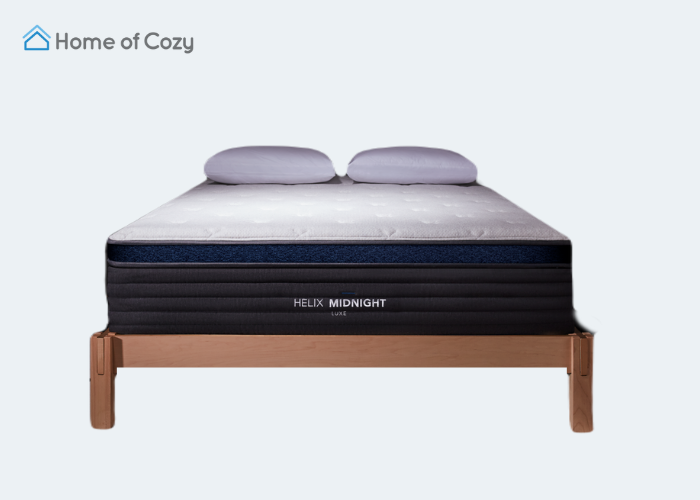 Price Range: $1,099—$2,873.80
Mattress Type: Hybrid
Firmness: Medium
Trial Length: 100 nights
What I Loved
Popular Medium Feel: Has a medium feel, which is popular among a wide range of sleepers, providing a balance between softness and firmness.
Zoned Lumbar Support: Features zoned lumbar support, enhancing contouring and providing targeted support for the lower back, which can be beneficial for those with back pain issues.
Cooling Upgrades: Comes with the option to upgrade to the GlacioTex™ Cooling Cover, designed to support hot sleepers by effectively dissipating heat away from the body.
Side Sleeper Support: Pressure point relief makes it ideal for side sleepers or those who frequently toss and turn during the night.
Premium Quilted Pillow Top: Features a luxurious quilted pillow top that adds extra comfort and a hotel-like feel.
CertiPUR-US® Certified: Certified to be free from harmful chemicals, ensuring a healthier sleep environment.
Professionally Recommended: The mattress has been recommended by leading doctors in Sleep Medicine, Psychology, and Neurobiology, adding outside cred to its sleep benefits!
What I Didn't Love
Higher Price: The mattress falls into the premium category, which means it may be more expensive if you're looking to stay budget-friendly.
Limited Firmness Options: While it's available in a medium feel, there aren't any options to adjust if you'd prefer something firmer or softer.
Cooling Cover Upgrade Cost: The GlacioTex™ Cooling Cover offers advanced cooling benefits, which is great; however it comes with an additional cost, which might not be within everyone's budget.
Not Suitable for All Sleep Positions: While the mattress is designed with side sleepers in mind, it might not be the best fit for back or stomach sleepers who require different support levels.
Bulky Packaging: Some customers may find the large packaging of the mattress cumbersome during delivery and setup.
No Info on Motion Isolation: Light sleepers or couples might be looking for more motion isolation, but there's no information about whether it supports this.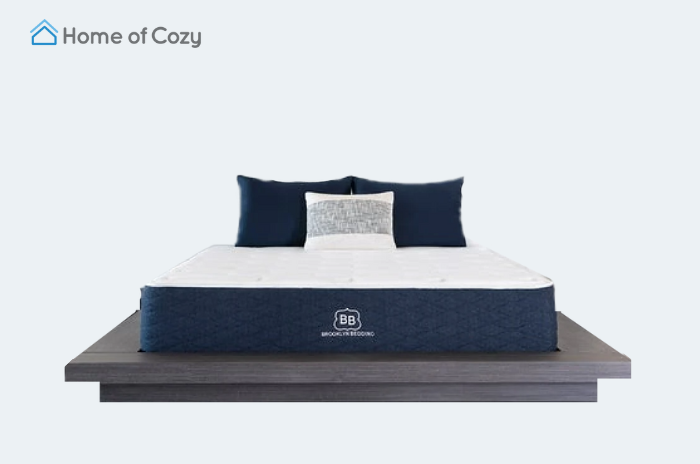 Price Range: $498.80-$1,199.30
Mattress Type: Hybrid (Memory Foam and Coil)
Firmness: Soft, Medium, or Firm
Trial Length: 120 nights
Warranty: 10 years
What I Loved
Factory Direct Price: The mattress is offered at an ideal price, eliminating the middleman and providing top-quality at a super affordable cost.
Customizable Comfort: You can choose from three firmness levels – soft, medium, and firm, which isn't the case for all innerspring mattresses!
Quality Construction: The mattress boasts high-quality foams for optimal pressure relief and individually encased coils for targeted support and superior motion isolation.
Bed-In-a-Box Delivery: Easy home shipping, easy set-up!
What I Didn't Love
Add-ons Increase Price: While the base mattress is at an impressive price, adding features like the cooling pillow top can hike up its cost.
Potential Overwhelm with Choices: With multiple firmness options and additional features, some customers might find it confusing to pick the best fit for their needs, especially if they don't get to pick it in person.
Not Sustainable: Unlike brands like Birch Natural, Brooklyn Bedding's Signature Hybrid doesn't speak much about sustainable manufacturing or materials.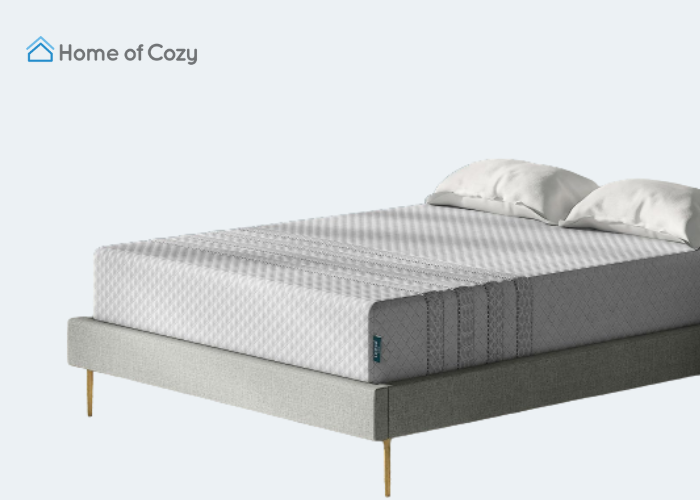 Price range: $1,199—$2,299
Mattress type: Hybrid (Pocket Spring and Memory Foam)
Firmness: Medium-Firm (5-7)
Trial Length: 100 nights (if you don't have access to a store)
Warranty: 10 years
What I Loved
Breathable and Cooling: High-airflow foam combined with a soft, breathable cover, ensures a cool and comfortable night's sleep. 😴
Responsive Foam Layers: The mattress incorporates two premium foam layers that not only respond to your movements but also aid in pressure relief. That's the beauty of a hybrid— you can get a firm mattress that also has responsive elements, too.
Advanced Spring Technology: 1,000+ pocketed coils gives it superior airflow, freedom of movement, and great edge support!
What I Didn't Love
Potential Firmness Issue: Some customers reported the mattress feeling firmer than the medium-firm level described on the site.
Limited In-Store Availability: If you prefer testing a mattress in person before making a purchase, your only potential options are West Elm and Pottery Barn… but that's only if you live near those locations.
Price Point: Might be considered expensive for some, especially when compared to other options in the market, and its 10-year warranty could be longer for the price.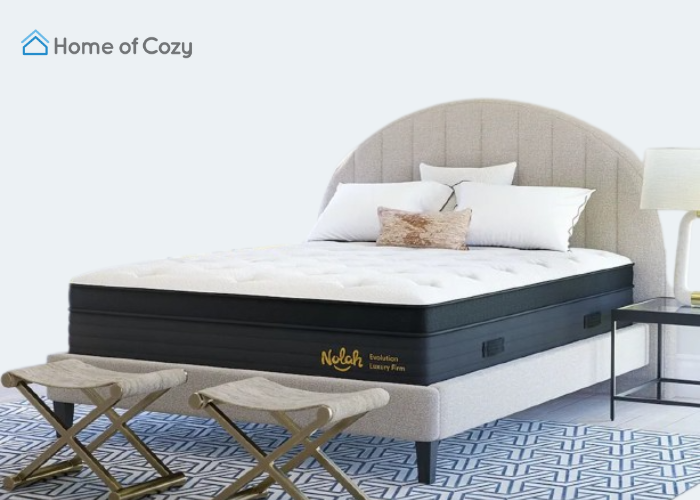 Price range: $1,699—$3,198
Mattress type: Hybrid (Memory Foam and Coil)
Firmness: Plush, Luxury Firm, or Firm (or Evolution Comfort+ if you're over 300 pounds)
Trial Length: 120 nights
Warranty: Lifetime
What I Loved
Cool Comfort Features: Lots of innovative features, like graphite-infused AirFoamICE™ for cooling, HDMax™ Tri-Zone™ coils for targeted back support, and a heat-dissipating Euro topper. Say goodbye to hot sleeping!
Multiple Firmness Options: 3 firmness levels including Plush, Luxury Firm, and Firm so you can customize your sleeping needs. Plus, all options offer pressure relief, spinal alignment, and lumbar support.
High-Quality Construction (and made in the USA): The mattress has a 15" thickness and consists of 7 layers including an organic cotton + ArcticTex™ cover for cooling, and it's designed and assembled locally in the USA!
What I Didn't Love
Price: It's definitely on the pricier side, at $2,499 for a queen size, which is on the more expensive side compared to some other mattress options.
Finnicky Return Policy: If you've decided this mattress isn't for you, you'll have to pay $99 for a mattress pick-up.
Required 30-Nights Sleep: Even if you want to return your mattress, you're required to still spend at least 30 nights on it before returning it but before the 120-Night Trial expiration.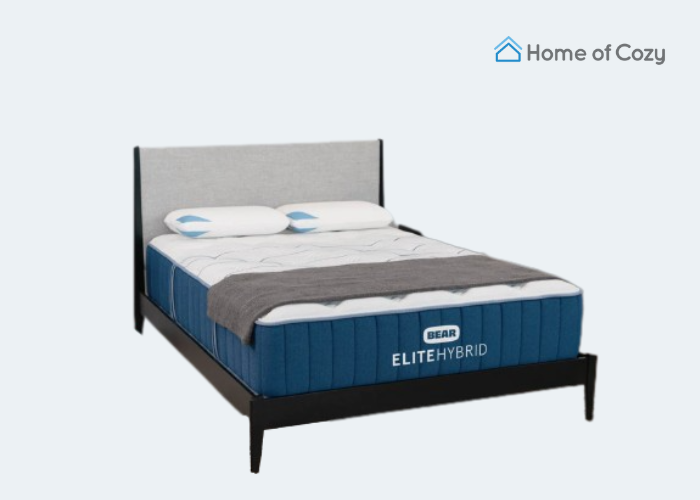 Price Range: $1,119—$2,318
Mattress Type: Hybrid (Innerspring + Coil)
Firmness: Soft, Medium, or Firm
Trial Length: 120 Nights
Warranty: Lifetime
What I Loved
Advanced Cooling Technology: Its copper-infused Memory Foam is an antimicrobial, eliminating unwanted body heat for a cool, clean sleep, and its Phase Change Material (PCM) also makes it cool to the touch.
Multiple Comfort Levels: Can choose from 3 different comfort levels— Soft, Medium, and Firm.
Sophisticated Support & Durability: 5-zone support coil system, reinforced edge coils for additional strength, high-density support foam for base support and durability, and individually encased coils that offer motion isolation, breathability, and pressure relief. Lots of coils = lots of support!
Sustainably Made: GREENGUARD GOLD Certified, CertiPUR-US Certified Foams, and Sleep Recovery Technology™ made from natural materials.
Free Accessories Included: Includes pillow, sheet set, and mattress protector with your purchase.
What I Didn't Love
Price Point: The price point is on the higher side, which might not be ideal for sleepers looking for a budget-friendly option.
Made with Foreign Components: Although the mattress is made in the USA, it uses both foreign and domestic components, which might not appeal to consumers who prefer products made entirely of domestic, trustworthy materials.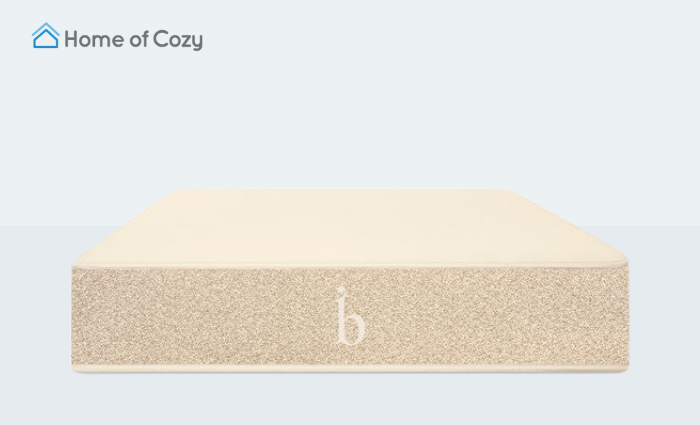 Price range: $1,999-$2,498.80
Mattress type: Natural latex (no foam!)
Firmness: Medium-Firm
Trial Length: 100 nights
Warranty: 25 years
What I Loved
Eco-Friendly and Certified Organic: Birch is committed to using only organic and natural materials that pass rigorous testing before being constructed, including natural latex, organic cotton, and wool. Plus, the products are assembled in America and GREENGUARD Gold & GOTS certified!
Optimized for Pressure Relief: Each Birch Natural Mattress is designed to provide the right pressure relief and contour for different sleeping positions such as side, back, and stomach sleepers. Compared to other mattresses that might only address one of these issues, it's huge!
Multiple Services and Warranty: In-home set-up and removal services are offered, along with a 100-Night Sleep Trial and a 25-Year warranty.
What I Didn't Love
Price Point: While the Birch Natural Mattress boasts a plethora of sustainable and eco-friendly features, the price can be a significant factor for some buyers. Starting at $1,999 for a twin mattress, it's definitely one of the pricier ones out there.
Natural Materials Might Clash With Cool Sleeping: Its many natural materials are great, but adding wool and cotton to a mattress might not be great for hot sleepers.
No Mention of Adjustable Firmness: The Birch Natural Mattress comes with a Medium-Firm feel, but for those who are looking for customizable firmness or a different feel, it might not be the ideal choice.
Best for Heavy Sleepers: Titan Plus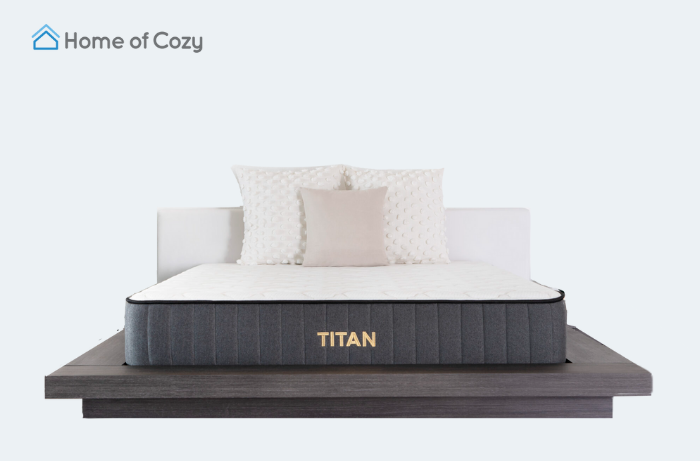 Price range: $524.30—$1,499
Mattress type: Foam (Gel Foam and Tital Flex Foam)
Firmness: Firm
Trial Length: 120 nights
Warranty: 10 years
What I Loved
Sturdy and Durable Design: The mattress is made using sag-free materials, ensuring longevity, and specifically made for plus size sleepers, providing firm support and preventing sagging common in other mattresses.
Cooling Features: The gel-infused top foam draws heat away from the body for a cooler sleep. Additionally, there's an optional GlacioTex™ Cooling Cover which maintains skin temperature at an ideal 88 degrees for sleep.
Quality Construction: The mattress has up to 961 individually encased TitanCore coils made from 100% steel to provide motion isolation, edge support, and long-lasting comfort.
Bed-In-a-Box: Simple delivery makes it easier to deliver, unpack, and set up your mattress!
What I Didn't Love
Firmness Not Suitable for Everyone: Although it's designed specifically with plus-size sleepers in mind, those who prefer a softer mattress might find it too firm.
Optional Features Cost Extra: Upgrades like the GlacioTex™ Cooling Cover are great, but they come with an extra cost.
Delivery Time: Ships in 5-12 business days, which might be longer than what some customers might wish!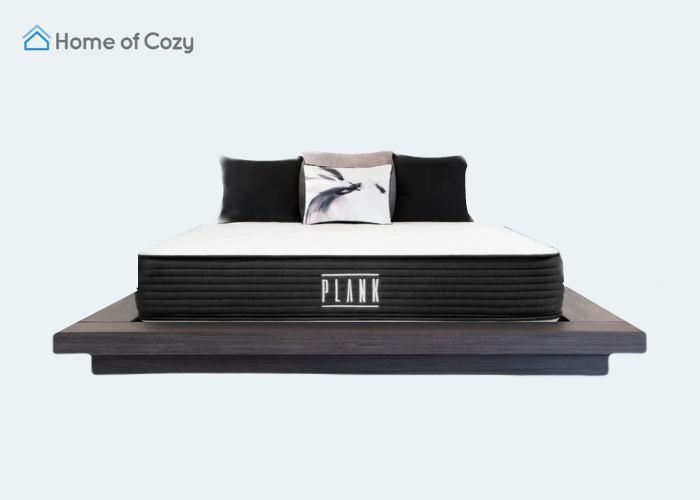 Price range: $561.80—$1,532
Mattress type: Foam
Firmness: Firm— Extra firm (technically a 10, with an option to flip to achieve a medium-firm feel)
Trial Length: 120 nights
Warranty: 10 years
What I Loved
ACA Endorsed: The American Chiropractic Association (ACA) concluded that the mattress's firm support reduces spinal stress, improves lumbar support, and alleviates back pain.
Flippable Design: Offers the choice between a medium-firm feel and the firmest feel, all by simply flipping the mattress!
Time-Honored Sleep Design: Borrows from ancient traditions of sleeping on firm pads or tatami mats while offering a modern look— a cool way to honor the OG ways of sleeping while designing it with a modern touch!
What I Didn't Love
Limited Cooling Options: While there's a mention of a cooling cover, it isn't included by default, and would incur an extra cost.
Weight & Dimensions: Its weight and dimensions are tricky to find on the website. You have to go digging for this information, but it's pretty important.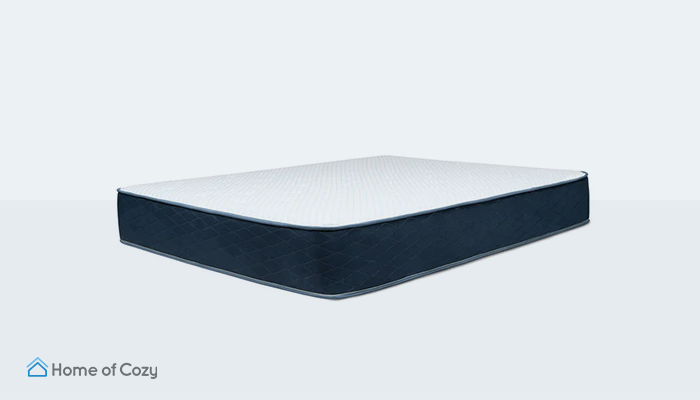 Price Range: $399—$749.25
Mattress Type: Hybrid (individually encased coils and high-quality foams)
Firmness: Medium
Trial Length: 120-Night
Warranty: 10 years
What I Loved
Cooling Fabric: An advanced cooling panel plus individually encased coils make your bed ensure you're sleepin' sweat-free.
Hybrid Layers: Has an ultra-soft quilted top, gel memory foam, individually encased coils, and a high-density foam base for optimal comfort and support for all types of sleepers.
Bed-In-a-Box: Super convenient to get and set up your mattress without any expert set-up needed!
What I Didn't Love
No Firmness Options: Unlike a few other mattress types, this style only has one firmness option— medium— and since the mattress isn't flippable, it might not be great if you prefer a softer or firmer mattress.
Questionable Hypoallergenic or Sustainability Factor: There isn't clear information about whether this mattress is hypoallergenic or sustainably made, which could make a reader reasonably assume that this wasn't a priority when building the mattress.
Want a mattress? We've got the guide!
We love playing matchmaker with you and your perfect mattress. Learn more about everything mattresses, like the Best Mattresses Under $1,000 in 2023, the Best Sofas for Back Support, and the Best Mattresses for Couples in 2023. See you on the right side of the bed! 👋