Your bed should be a haven for rest and rejuvenation. Unfortunately, for many sleepers, the bed is a major source of aches and pains—especially in the lower back.
If your bed is causing back pain but you're not ready to replace your mattress, adding a mattress topper might be the ideal solution.
In the sections below, we'll cover everything you need to know about adding a topper to your bed to improve your sleep and address back pain. Then, we'll showcase Home of Cozy's top picks for the best mattress toppers for back pain.
What Is a Mattress Topper?
A mattress topper is a thin layer of material that's placed atop a mattress to improve comfort and support. Most toppers are 1.5"–3" thick.
A topper is different from a mattress protector or a mattress pad. Those products are thinner and used primarily to protect a mattress's surface, rather than to improve its feel.
Can a Mattress Topper Relieve Back Pain?
Lower back pain is considered the #1 cause of disability worldwide. In the US, nearly 40% of adults report dealing with back pain within a typical three-month period.
Back pain can affect sleep quality. Back pain can also be caused by sleep. This is especially true for individuals who sleep on their stomachs. In this position, the natural curve of the spine may be flattened out, placing unnatural pressure on the back muscles. Soft mattresses worsen this problem by allowing the hips to compress deeply into the bed.
On the other hand, a bed that's too firm may also contribute to back pain by creating an uncomfortably stiff surface that doesn't cradle the muscles and joints.
Mattress toppers are most often added to soften a firm mattress, but they can also be used to make a soft mattress firmer. It all depends on your sleep style, preferences, and the condition of your current mattress. As you select a topper, carefully read the product description and customer reviews so that you can get a good idea of how much support, firmness, or cushioning the topper will add to your bed.
Finding the Right Topper: Factors to Consider
Materials
Mattress toppers are most often made from memory foam or similar types of high-density foam. Memory foam is ideal for making a stiff bed softer.
Other materials used by topper manufacturers include latex, gel, cotton, polyester, bamboo, wool, and microfiber.
Sleep Style, Body Type, and Mattress Firmness
The position in which you typically sleep affects your ideal mattress firmness. Stomach sleepers and back sleepers tend to prefer firm beds that prevent sinking around the hips. Side sleepers usually like softer beds that cushion the hips.
Moreover, heavy-bodied sleepers require extra support and firmness to maintain a healthy spinal alignment. Individuals with lighter body weights often appreciate a softer surface that doesn't require excessive pressure in order to provide cushioning.
As you shop for a topper (or a new mattress), it's important to consider your sleep style, body type, and personal preferences. Is your current mattress too firm? Too soft? Determine what sort of adjustment you'd like to make, then search for a sleep product that was designed with your needs in mind.
Cooling
A downside of memory foam toppers is that they tend to trap heat. If you're a hot sleeper, look for an alternative material that offers superior temperature regulation, like latex. Or, choose a memory foam that was designed for superior cooling. Bedding manufacturers use materials like graphite, copper, and gel to modify foam in order to improve its heat-releasing properties.
Price
Mattress toppers vary widely in price. Some thin foam toppers are priced under $100 while the most luxurious models cost around $500. The toppers reviewed below cost between $103 and $499 for a queen size.
Home of Cozy's Picks: The Best Mattress Toppers for Back Pain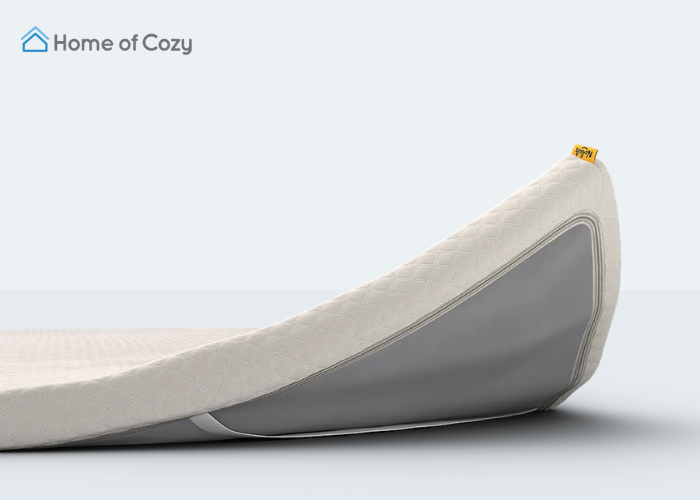 Price: $249–$399
Warranty: 10 years
Material: foam
Thickness: 2"
Why I Picked This Nolah Mattress Topper
Home of Cozy's choice for the "best overall" topper for back pain is the Nolah Mattress Topper. This luxurious 2" topper offers the perfect blend of comfort and support.
What I Loved
The Nolah Mattress Topper is soft, cozy, and available in two firmness levels: plush and luxury firm. Helpful features include a washable cotton cover and elastic bands for holding the topper in place atop a mattress.
The impressive feel of this 2" topper is thanks to AirFoam™, Nolah's proprietary material that incorporates microscopic air bubbles for improving airflow and releasing body heat. AirFoam is dense and spongy like memory foam, but it's more breathable.
The Nolah Mattress Topper contributes significantly to pressure relief without compromising support. This topper is incredibly comfy and especially recommended if your current mattress is too stiff.
What I Didn't Love
It's important to note that most mattress toppers, including this one, are more likely to make a bed softer than to make it firmer. If you're looking to make your bed firmer, consider the Brooklyn Bedding 3" TitanFlex Topper, reviewed below.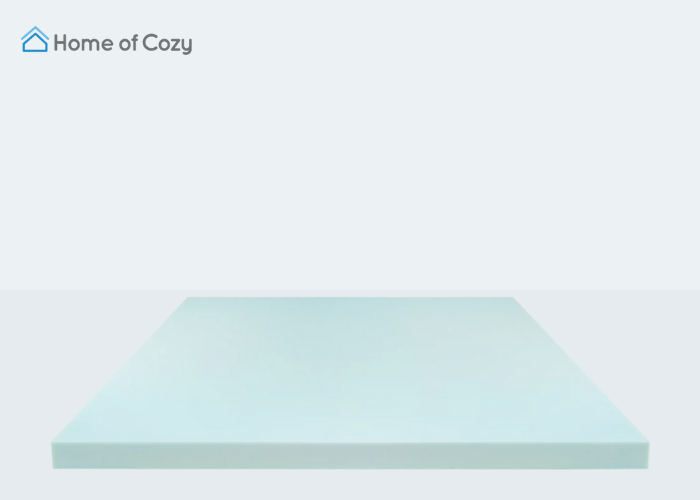 Price: $126.50–$228
Warranty: 3 years
Material: foam
Thickness: 3"
Why I Picked This Brooklyn Bedding Topper
Brooklyn Bedding is one of the few mattress brands that offers a variety of mattress topper options. The 3" TitanFlex Topper is a thick foam product that includes several options for customization.
What I Loved
This 3" topper by Brooklyn Bedding is made with a layer of TitanFlex. This unique foam product has a similar feel to latex, with a pleasant balance of pressure relief and resilient support.
This topper comes in three firmness options: soft, medium, and firm. Choose the firm option if your current mattress permits too much sinking around the hips.
There's also a choice between two washable covers: organic cotton (hypoallergenic and extra durable) or a GlacioTex cooling cover that provides superior airflow and cooling.
What I Didn't Love
The covers that come with this topper are slick and can cause the topper to slide out of position. It's helpful to use a tight fitted sheet to help keep the topper aligned with the mattress.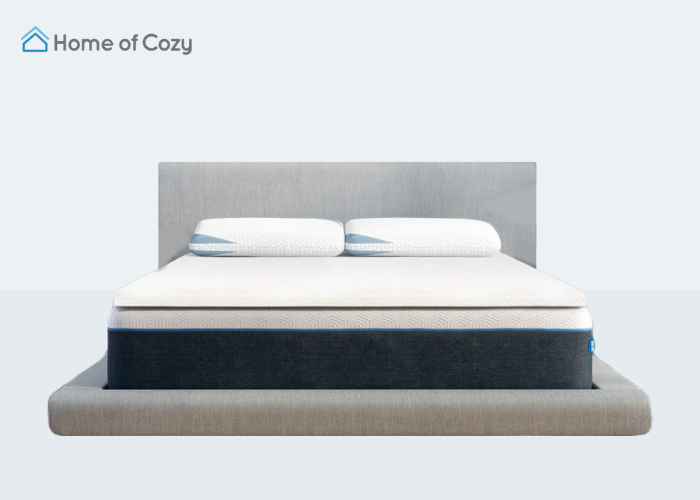 Price: $160–$322
Warranty: 3 years
Material: foam
Thickness: 3"
Why I Picked This Bear Topper
The Bear Pro Topper is thick, soft, and ideal for side sleepers who require extra cushioning around sensitive pressure points.
What I Loved
The Bear Pro Topper is our top pick for side sleepers. With 3" of luxurious memory foam, this topper provides major contouring and pressure relief. This layer of plush cushioning is an ideal fix for side sleepers who are stuck with a mattress that's too firm.
This memory foam mattress topper comes with a removable cover that zips up to block dust mites and allergens. The cover can be spot-cleaned or machine-washed.
What I Didn't Love
This thick, plush topper is a great match for side sleepers but may be too soft for some back and stomach sleepers.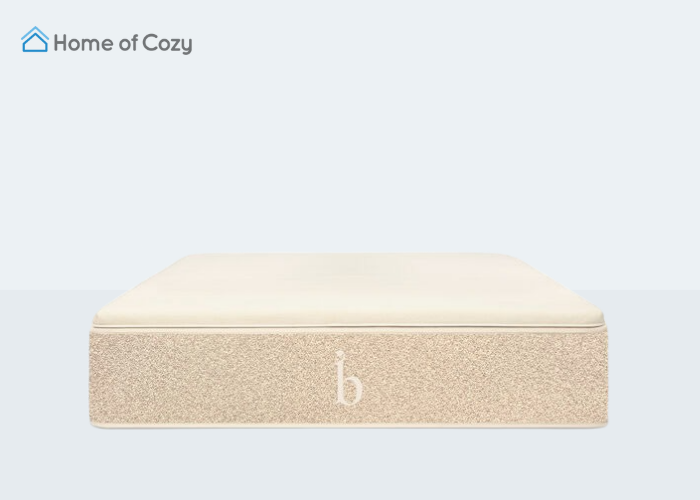 Price: $349–$599
Warranty: 10 years
Material: natural latex, cotton, and wool
Thickness: 2"
Why I Picked This Birch Topper
Birch is a leading mattress brand known for luxury latex designs and the use of the highest quality organic and natural materials. The Birch Plush Organic Mattress Topper is made with natural latex, organic cotton, and organic wool. This high-end topper comes with a 10-year warranty and a 100-night sleep trial period.
What I Loved
This elite sleep product by Birch is constructed with Talalay latex, hypoallergenic organic wool, and an organic cotton cover. The unmistakable feel of high-quality latex consists of an ideal balance of comfort and support. Latex conforms around pressure points but maintains a firm, even surface. You always feel like you're "on" your bed rather than "in" it.
While most toppers make beds softer, this one is ideal if you want to maintain a medium-firm and supportive surface.
Like all Birch products, this latex mattress topper is free of harmful synthetic materials and earns the industry's most distinguished certifications for clean and safe materials, including eco-INSTITUT, the Global Organic Textile Standard (GOTS), and GREENGUARD Gold.
What I Didn't Love
If latex sleep products were low-priced, we would all have them. Unfortunately, that's not the case. The Birch Plush Organic Mattress Topper is the highest-priced topper that we included in this guide, at $499 for a queen size.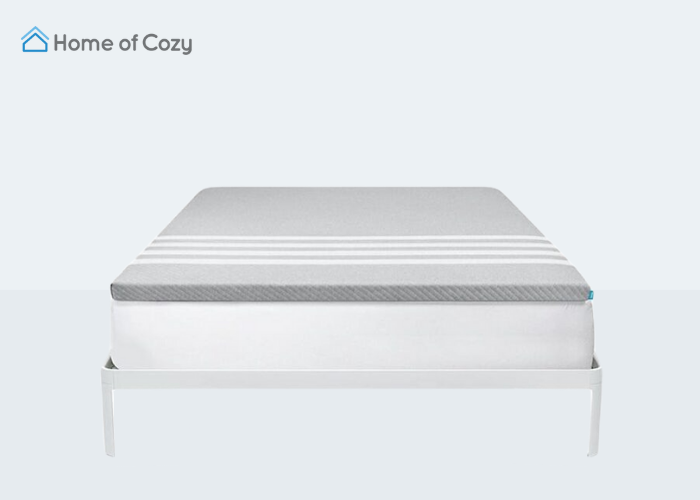 Price: $159–$287
Warranty: 1 year
Material: foam
Thickness: 2"
Why I Picked This Leesa Topper
We're highlighting the Leesa Mattress Topper as the best option for combination sleepers, i.e., those who frequently switch sleeping positions throughout the night. This topper is soft yet highly responsive—perfect for gently cradling your joints and spine without creating that "stuck in" feeling that inhibits comfortable movement.
What I Loved
The Leesa Mattress Topper comes in a beautiful grey knit cover that's removable for easy washing. Underneath the cover, there are two inches of Leesa's proprietary memory foam, a material that's deliciously soft but also highly responsive.
This topper is reasonably priced and great for all sleep styles.
What I Didn't Love
This topper offers plush pressure relief, but it's thin and fairly soft. Therefore, I wouldn't recommend it for plus-size sleepers who want to add a topper to make a more supportive sleep surface.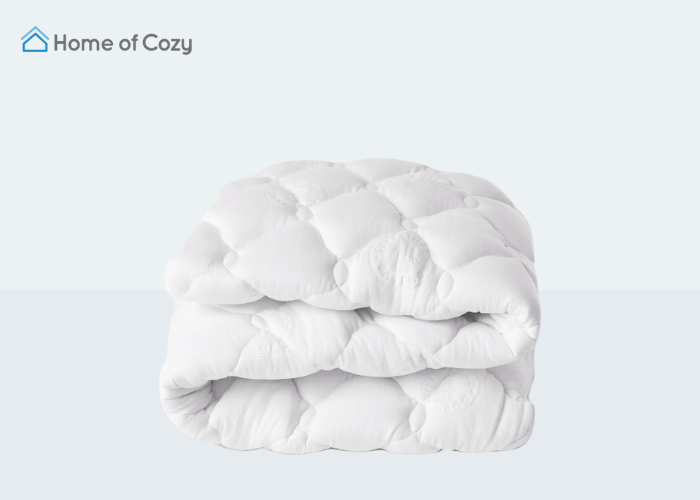 Price: $87.20–$111.20
Warranty: 1 year
Material: polyester and bamboo viscose
Thickness: 1.5"
Why I Picked This Helix Topper
The Helix Plush Mattress Topper is the lowest-priced product among our favorite mattress toppers. This 1.5" topper is ideal for adding a dose of pressure-relieving plushness to a mattress that's just a bit too firm.
What I Loved
At a budget-friendly price point, this offering from Helix features a unique polyester and bamboo construction. These materials pack a surprising amount of cozy goodness into just 1.5 inches.
This slender topper is entirely machine-washable. It includes a cover skirt with corners that wrap around your mattress like a fitted sheet.
What I Didn't Love
This topper is just 1.5" thick. It's ideal for adding a gentle touch of pressure relief to a stiff mattress. However, if you're in need of a more significant adjustment, a thicker topper might be preferable.
Revive Your Old Mattress With a High-Quality Topper
If you've been waking up with back pain, we hope that one of the toppers reviewed above can restore your bed's lumbar support and get you reacquainted with comfy, restorative sleep. Interested in a few more options? Our selections for the Best Mattress Toppers of 2023 include several of the same products featured above, along with a few additional choices.