Early adopters of memory foam mattresses—and I count myself in this category—learned the hard way the biggest negative about these otherwise excellent mattresses: they sleep hot.
Which for many of us—and I also count myself in this category—is a huge barrier to getting a good night's rest.
In fact, it was a nightmare for me. I'm hot-natured—always have been. At the time, I was co-sleeping with a tall, sturdy-framed partner and living in a hot, humid climate.
The result was nightly overheating both in body and mood.
But because I'm a side sleeper with lower back pain who's also a light sleeper who's sensitive to motion transfer, I knew I wanted to continue sleeping on a memory foam bed.
Fortunately, mattress manufacturers have combated the problem of heat trapped by traditional memory foam with a variety of cooling features.
Intrigued? Keep reading.
Best Gel Foam Mattresses
A Short Background on Memory Foam
The technical term for memory foam is viscoelastic foam. A blend of polyurethane foams, it was developed by NASA for airplane cushions in the 1970s.
Memory foam mattresses are prized for their ability to contour to the body—thus, the personalized "memory" your mattress retains.
Memory foam mattresses also disperse weight across the surface of the mattress to deliver a buoyant sense of being suspended or cradled above the bed.
It's a singular feel that many of us adore.
Because of the coil-free construction, memory foam mattresses provide superb pressure relief, which is a huge plus for those of us with back, hip, or shoulder pain, or chronic conditions like sciatica or scoliosis.
That's why memory foam mattresses are often the top choice for sleepers seeking both comfort and support.
Understanding Gel Foam Mattress Cooling Technology
Gel-infused memory foam mattresses were introduced in 2011 to better regulate temperature to keep a sleeper from overheating during the night, while still maintaining that slow-moving feel of memory foam so many of us love.
The way this is achieved is pretty simple. The process involves infusing gel particles in the form of beads, pods, or swirls into the top layers of an all-foam mattress. The gel acts to absorb heat to prevent it from building up under the sleeper. These features dissipate heat for cool, comfortable sleep.
Every mattress manufacturer incorporates gel cooling technology in a slightly different manner, and these proprietary methods also vary in success. When you're evaluating various gel mattresses, look for terms like open-cell foam and gel beads.
Gel foam mattresses come in both all-foam or hybrid options, ranging from twin XL to California King sizes. Likewise, gel foam mattresses come in a wide variety of firmness levels, from softer, to medium-firm or extra firm mattresses.
Gel foam mattresses are compatible with your existing bed frame and box springs, if you like to use them.
If you're very sensitive to noise or movement, opt for an all-foam model which will deliver strong motion isolation and pressure reliving qualities. Hybrid mattresses with pocketed coils tend to have superior edge support and better heat dissipations, as well as a more responsive (bouncy) feel.
In this review, we'll share our recommendations for the best gel foam mattresses in both all-foam and hybrid models so you can choose your new bed with confidence.
But first let's talk about what's important to look for when you're shopping for a gel foam mattress.
Your Tipsheet When Shopping For the Best Gel Foam Mattress
Before we reveal our best gel foam picks for 2023 in this mattress review, let's go over some unique considerations when shopping for a gel foam mattress.
Firmness Level
Gel memory foam mattresses come in various firmness levels just like any standard mattress. You'll want to choose your gel foam mattress based on your particular comfort preferences and sleeping position(s).
Thickness Level
Consider 10 inches or more in thickness for sufficient support, cushioning, and comfort in your gel foam mattress. Thinner mattresses will not perform as well nor last as long, and are prone to developing sags or spot spots. Luxe gel foam beds will be thicker, typically topping out at about 14 inches, and they offer a longer life. If you suffer from frequent aches and pains, it may be worthwhile to opt for a thicker gel foam mattress.
Foam Quality
Gel foams contour to the sleeper and can help evenly distribute weight thereby preventing pressure points from developing. Prioritize high-density memory foam for the best durability and support in your gel foam mattress. Lower-density foams may offer less support.
Certifications
If you have concerns about the potential toxicity of a gel foam mattress or suffer from skin sensitivities like contact dermatitis or eczema, we suggest you check a potential mattress for eco-friendly material certifications. Certifications are granted by third-party, independent testing organizations, and they are your assurance that the mattress you're considering is made without harmful materials that could irritate you when sleeping. Two of the most popular are CertiPUR-US and Greenguard.
Generous Trial Period
Gel foam mattresses vary in feel and performance by manufacturer and model. So it's important to select a model that offers a generous, risk-free sleep trial in the comfort of your own home. The minimum test period should be 100 days. This is super important if you're moving from a traditional innerspring mattress or traditional memory foam mattress, as it can take the body some time to adjust to a new mattress. Also be sure the mattress manufacturer offers a no-hassle return policy.
User Reviews
You can learn so much from other mattress buyers when reading online reviews—the good, the bad, and the ugly. Time spent reading reviews will reveal valuable, real-world insights on the gel foam mattresses you're evaluating.
Brand Reputation
No matter what type of mattress you're buying, we always recommend you choose one from a well-respected, well-known brand. Because gel foam mattresses can be more costly than traditional memory foam, it's critical that you buy from a mattress company that meets high-quality manufacturing and customer satisfaction standards. Be especially careful if you're buying from an online retailer like Amazon that may be selling mattresses from lesser-known manufacturers. In this mattress review, we only include mattresses from manufacturers who have great ratings and reputations.
Generous Warranty
Before you plunk down your money on a gel foam mattress, please review the manufacturer's warranty carefully and ask any questions if something is unclear. A warranty is a consumer's protection and demonstrates a company's commitment to quality, which is especially important in the event you run into a materials problem.
Budget Considerations
Cooling features usually mean a gel foam mattress will cost more than a traditional memory foam model. So consider investing a bit more for a high-quality gel foam mattress than you would for a regular memory foam or innerspring mattress. Frequent sales around holidays like President's Day, Memorial Day, Fourth of July, Labor Day, and Black Friday can bring down the price tag of a gel foam mattress.
White Glove Delivery Service
White Glove Delivery has become a very popular add-on when buying a mattress. Though it will likely be an additional charge, but many people appreciate the convenience of this white glove service, which removes packaging materials and your old mattress, as well as setting up your bed in your home. This is an especially useful option if you live alone or don't want to risk a lumbar injury.
Now let's delve into our top picks for the best gel foam mattresses in 2023 for all body types and sleeping preferences.
Our Top Picks for Best Gel Foam Mattress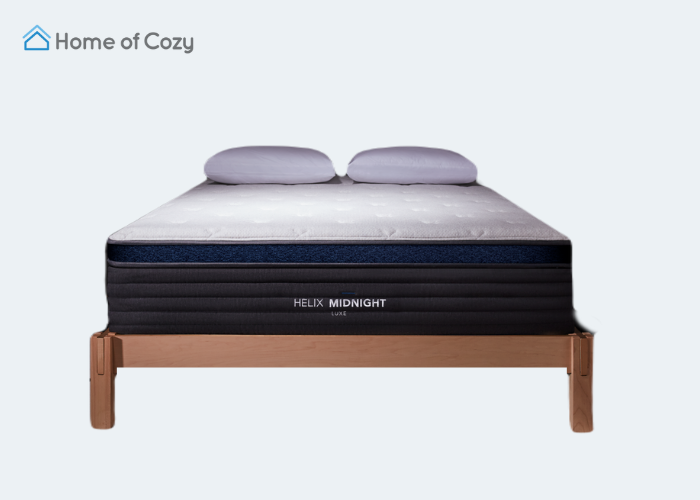 Best For: Most sleepers including side sleepers, back sleepers, partnered sleepers with different sleep styles, hot sleepers, restless sleepers who toss and turn
Price: $1,373.80-2,873.80
Mattress Type: Hybrid mattress, bed-in-a-box
Firmness Scale: Medium-firm mattress, 6.5/10 on firmness scale
Trial Length: 100-Night, Risk-Free Sleep Trial
Warranty: 15-Year Warranty
What I Loved
Part of the company's premium collection, this beefy mattress is one most sleepers will love come bedtime. The tufted and textured Helix Midnight Luxe has six different layers and measures plush 14" thickness with a plush, pillow top feel. Zoned, individually pocketed coils promote spinal alignment—which is especially helpful for heavier sleepers or back sleepers—while the breathable, quilted pillow top layer adds cushioning without creating excessive heat. This cooling gel memory foam mattress reduces shoulder and hip pressure points as it contours to the body. The Helix Midnight Luxe also has excellent edge support and motion isolation, making it a great choice for couples with different sleeping positions. The Saatva Memory Foam Hybrid has a similar pillow top feel.
What I Didn't Love
The Helix Midnight Luxe also isn't firm enough for stomach sleepers.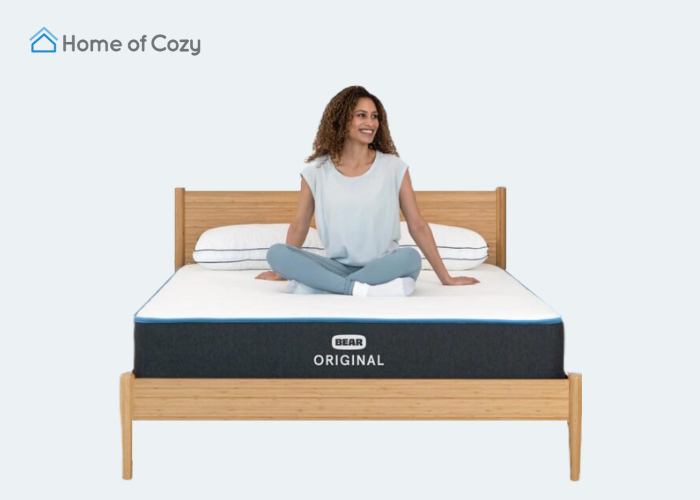 Best For: Price-conscious shoppers, coupled sleepers, sleepers who normally sink too much on all-foam beds, lightweight and average weight back sleeps, lightweight and average weight side sleepers
Price: $748-1,622
Mattress Type: Hybrid mattress, bed-in-a-box
Firmness: Medium-firm mattress, 7.1/10 on firmness scale
Sleep Trial: 120-Night, No-Risk Sleep Trial
Warranty: Lifetime Warranty
What I Loved
Originally designed for athletes, the Bear Original boasts many innovative, high-tech features that can benefit active folks. The Bear Original features cooling gel foam atop individually encased coils for increased comfort, excellent spinal alignment, and body-hugging support. Specifically, the 10-inch thick construction includes two comfort layers and incorporates 2 inches of gel-infused graphite memory foam and 2 inches of polyfoam in a high-density foam support core. The whole is wrapped in Celliant fabric, a cover material that helps convert body heat into infrared energy, returning it the sleeper. The manufacturer calls this Sleep Recover Technology™ and it may help increase circulation and oxygen levels in tissue, to aid in physical activity recovery. The Bear Original also features excellent perimeter edge support for responsiveness and motion isolation to minimize sleep disturbances. It's suitable for most sleepers, and offers balanced support and deeper compression for improved pressure-relieving sleep.
What I Didn't Love
The Bear Original is not the best option for stomach sleepers as it's a bit softer in firmness which causes the sleeper to sink in. Heavier folks may find better support in a traditional innerspring mattress.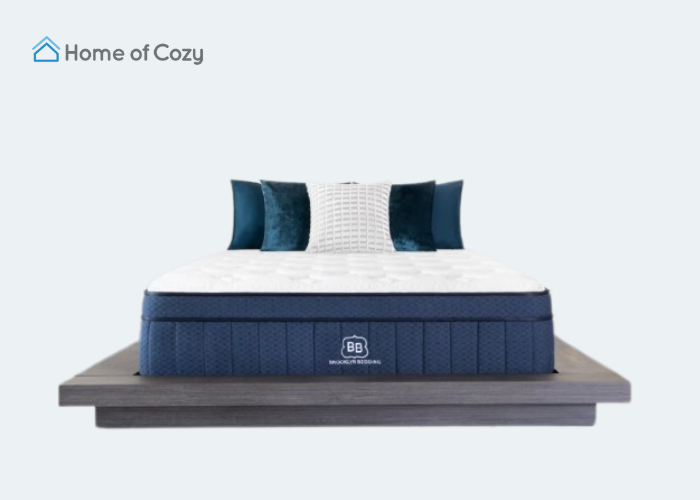 Best For: Hot sleepers, partnered sleepers, heavier sleepers, combination sleepers who switch positions during the night
Price: $1,199-2,665
Mattress Type: Hybrid mattress, bed-in-a-box
Firmness: Multiple firmness options, from 2.5 (soft) to 8/10 (firm) on firmness scale
Trial Length: 120-Night, No-Risk Sleep Trial
Warranty: 10-Year Warranty
What I Loved
If you're a hot sleeper like me, the hybrid Brooklyn Aurora Luxe Cooling is a first-rate choice. The company's proprietary GlacioTex™ Cooling Cover is made with high-tech, copper fibers that remove excess heat from the mattress's sleep surface so you stay cool and comfortable all night long. The top layer features a cooling gel-infused foam that absorbs excess body heat. The open cell hybrid airflow design in both the foam layers and the 1,000 pocked coils prevent heat retention, and allows for optimal airflow and breathability. It's also a nice pick for side sleepers who struggle with hip or shoulder pain because the Brooklyn Aurora Luxe Cooling has a softer, more giving feel. It measures 13.25 inches high and features 6 layers, including one inch of . The Nectar Premier also scores well in this category.
What I Didn't Love
The edge support of the Brooklyn Aurora Luxe Cooling isn't ideal for heavier sleepers or couples. It's also not the best choice for stomach sleepers who need a firmer mattress to keep their hips aligned with their shoulders.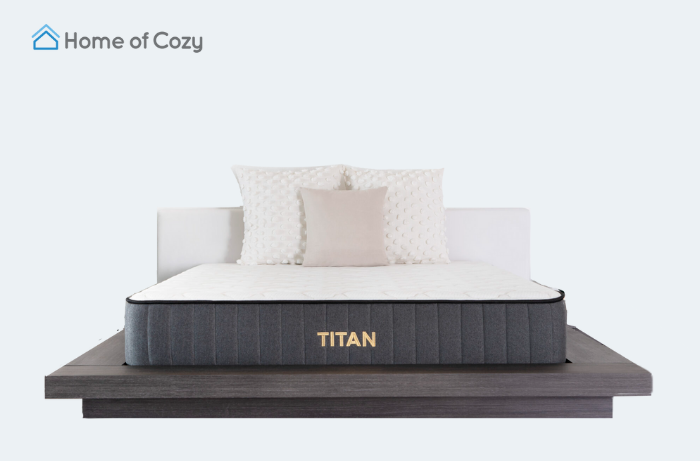 Best For: Heavier weight sleepers of 230 pounds or more, hot sleepers, sleepers who prefer a very firm mattress, stomach sleepers, couples seeking superior motion isolation for undisturbed sleep
Price: $699-1,499
Mattress Type: Hybrid mattress, bed-in-a-box
Firmness: Firm mattress, 8/10 on firmness scale
Trial Length: 120-Night, No-Risk Sleep Trial
Warranty: 10-Year Warranty
What I Loved
The Titan Plus is one of the few mattresses on the market specifically designed with substantial support for heavier sleepers. A core of up to 961 individually-encased TitanCore steel coils come in at 8" to provide the ultimate edge support, motion isolation, and long-lasting comfort, along with extra lift and durability. A 1" quilted cooling gel foam layer offers immediate responsiveness to your every move and infuses the Titan Plus with optimal thermal regulation. The proprietary TitanFlex™ foam delivers both responsive contouring and pressure point relief. The Titan Plus Luxe offers additional contouring and pressure point relief to accommodate both sleep partners. An optional GlacioTex™ Cooling Cover offers greater cooling on contact for sleepers in hot climes. This is a great pick for big and tall sleepers and those who sleep exclusively on their stomach.
What I Didn't Love
If you're a lighter sleeper (less than 130 pounds), the Titan Plus isn't for you. The Titan Plus may be uncomfortable for some side sleepers as it doesn't have enough "give" on pressure points.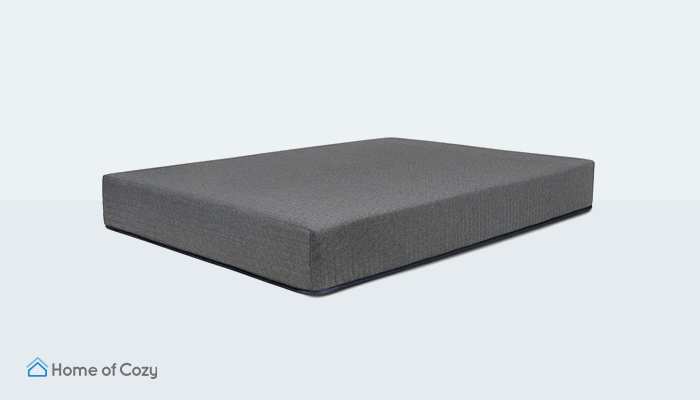 Best For: Shoppers on a tight budget, kids and teens, lightweight and average back sleepers, lightweight and average side sleepers, shoppers looking to equip an RV
Price: $274-699
Mattress Type: All-foam mattress, bed-in-a-box
Firmness: Available in multiple firmness levels, from soft-medium 3/10 to firm up to 9/10 on firmness scale
Trial Length: 120-Night, No Risk Sleep Trial
Warranty: 10-Year Warranty
What I Loved
The budget-friendly Dreamfoam Essential is unique in that it is available in five height options—from 6" to 14" so one thickness is sure to suit you. For such an affordable memory-foam mattress it also offers customizable comfort choices: from soft-medium all the way up to firm preferences. The Dreamfoam Essential is very well-priced for value shoppers, making it a great choice for kids who are growing into a new mattress or young adults headed off to college. And this mattress doesn't sacrifice performance for price. The high-density, memory-foam design of the Dreamfoam Essential features gel swirl technology that keeps sleepers cool, and offers the contouring, response, and pressure point relief usually found only in a more expensive hybrid mattress. The innovative and environmentally-friendly, sewn-on stain protector is washable—a nice touch against spills and accidents.
What I Didn't Love
The hottest of sleepers might opt for another model that features more sophisticated cooling technology. Combination sleepers who need more responsiveness might look for a hybrid mattress that includes coils and a comfort layer of foam versus the Dreamfoam Essential.
The Best Cooling Mattress For You May Be a Gel Foam Mattress
The goal of gel memory foam mattresses is to pair the unbeatable pressure-relieving properties of memory foam with cooling technology to offset heat retention.
A high-quality, well-made gel foam mattress can really enhance restful sleep by keeping you cool throughout the night.
And while gel memory foam doesn't sleep as cool as latex mattresses, it's still a great option for hot sleepers and those who live in warmer climates.
As in any major purchase, It pays to do your research. This guide was written to help you ensure you buy a gel foam mattress that will meet your expectations for many years of blissful sleep.
Not sure a gel foam mattress is right for you? Then check out our comprehensive roundup of the 10 Best Mattresses for 2023 to compare other mattress types that may be a better fit.