When it comes to a good night's sleep, your choice of mattress can make all the difference in the world. You need to have sufficient room to stretch and rest in comfort. With their extra width and length, Olympic Queen mattresses offer a spacious and comfortable sleeping experience.
In this comprehensive guide to the best Olympic Queen bed mattresses of 2023, we've compiled a list of the finest Olympic Queen bed mattresses available this year. We have weighed all of the factors when making this list such as comfort, support, durability, and value for money.
Whether you're upgrading your current mattress or making a new purchase, our recommendations will help you find the perfect mattress to ensure restful nights and rejuvenated mornings.
Best Olympic Queen Size Mattresses
Unique Features to Consider When Buying an Olympic Queen Mattresses
Size Matters
The Olympic Queen mattress is distinct for its size, measuring 66 inches in width and 80 inches in length. This extra width gives you more personal space compared to a standard queen, making it an ideal choice for couples who value roominess but who don't want to go as big as California king or some other king-size bed.
Olympic vs. Standard Queen
The primary difference between an Olympic Queen and a Standard Queen is the width. While a Standard Queen mattress measures 60 inches wide, the Olympic Queen adds an extra 6 inches, providing more sleeping space for couples without taking up the room of a King mattress. Even if you sleep with a pet, the extra six inches can make all the difference in the world for ensuring that you have equal space to truly stretch out.
Short Queen
Even though it's bigger, this wonderfully versatile mattress will also fit well in unconventional spaces. For those with space constraints or RVs, the Olympic Queen is also available in a shorter variant, typically measuring 66 inches by 74 inches. This short queen size is ideal for small rooms such as a guest bedroom, apartment, or some other space-constrained area.
Where to Buy
Olympic Queen mattresses can be found both online, often in convenient bed-in-a-box options, and from local mattress retailers.
Price/Budget
Olympic Queen mattresses come in a range of prices to suit various budgets. While they tend to be more affordable than King-sized mattresses, prices can vary depending on the brand and materials used.
Mattress Types
Just like standard-sized mattresses, Olympic Queens are available in various types, including memory foam, innerspring, latex, gel memory foam, organic cotton, and hybrid mattress options. You can also pick various firmness levels.
Sleep Preferences
Consider your and your partner's sleep preferences when selecting an Olympic Queen mattress. Factors like firmness, motion isolation, and cooling properties can influence your choice.
Olympic Queen Size Accessories
You'll need corresponding bedding and possibly a specific bed frame to accommodate your Olympic Queen mattress. Ensure you have the right accessories for a perfect fit. Remember that you'll need to invest in a special fitted sheet to accommodate the size of the Olympic queen. Standard queen bed sheets will not fit. the Olympic queen-size mattress. You'll also need to consider your queen bed frame to ensure it will fit the more robust mattress. The bed frame might only fit a standard queen-size mattress.
Trial Period
Many mattress manufacturers offer a trial period, allowing you to sleep on the mattress for a certain duration and return it if it doesn't meet your expectations. Check the trial period offered with your Olympic Queen mattress.
Warranty
Olympic Queen mattresses typically come with warranties ranging from 5 to 20 years, depending on the brand and model. Be sure to understand the terms and coverage of the warranty for your chosen mattress.
Our Top Picks for Best Olympic Queen Size Mattress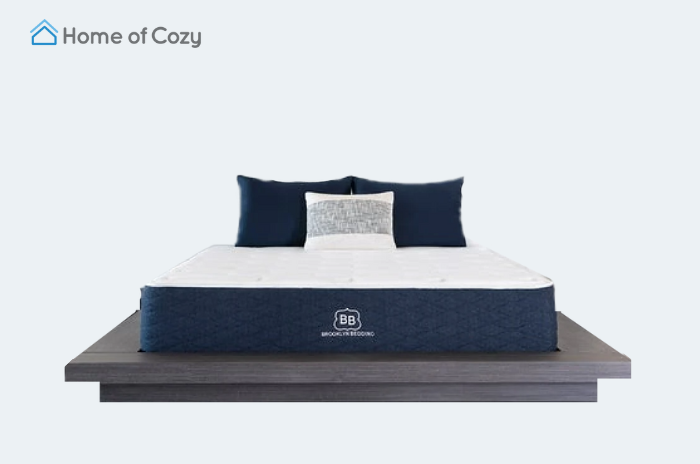 Price Range: $1499
Mattress Type: Hybrid
Firmness: Medium 5
Trial Length: 120 nights
Warranty: 10 year
Introducing the Brooklyn Bedding Signature Hybrid Olympic Queen Mattress – a top-tier sleep solution designed to cater to your specific comfort needs. Crafted with high-quality foams and individually encased coils, this mattress ensures perfect pressure relief and support where you need it most.
Why I Chose the Brooklyn Bedding Signature Hybrid
I was drawn to the Brooklyn Bedding Signature Hybrid Olympic Queen Mattress for its remarkable blend of supreme comfort and customized support. I loved that the Olympic queen-size bed gave me extra room to roll around. The high-quality foams and zoned coils offered by this brand provide the ideal combination for pressure relief. I loved the option to choose between soft, medium, and firm comfort levels which allowed me to tailor my sleep experience precisely to my liking. Also, the Cozy-as-a-Cloud Cooling Pillow Top was a game-changer, providing cooling comfort and exceptional contouring.
What I Loved About It:
Customizable Comfort: I like to tailor things the way I like them and Brooklyn Bedding lets me pick the perfect comfort level for my mattress. I ended up picking the medium firmness which gave me perfect support to alleviate my chronic back pain.
Cozy-as-a-Cloud Cooling Pillow Top: This feature added a luxurious layer of comfort and helped keep me cool throughout the night. I'm a hot sleeper so this was a heaven-sent option for my needs!
Individually Encased Coils: These coils offered fantastic motion isolation, so I wasn't disturbed by any movements during the night by my large dog.
What I Didn't Love About It
While the mattress provided excellent support and comfort, its price point was slightly higher than some other options on the market. However, the quality and comfort more than justified the investment which is why this is my top overall mattress choice.
The Brooklyn Bedding Signature Hybrid Olympic Queen Mattress offers a premium sleep experience tailored to individual preferences, making it an excellent choice for those seeking both support and comfort.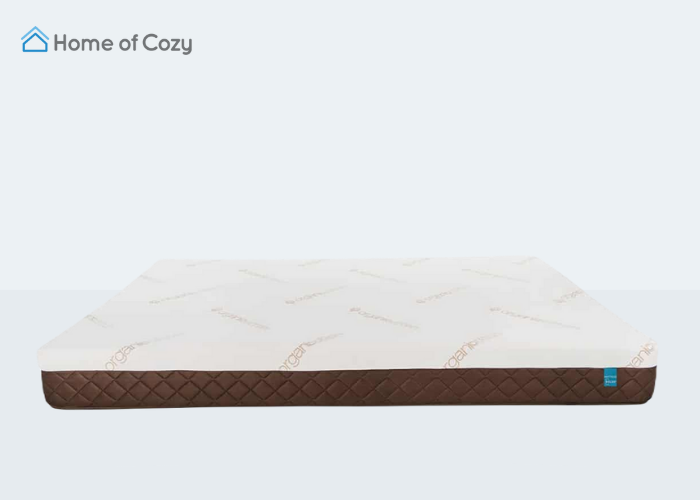 Price Range: $959
Mattress Type: Memory Foam Mattress
Firmness: Medium 5
Trial Length: 365 nights
Warranty: 20 years
Selecting the perfect memory foam mattress is hard, but the 8" Mattress Insider Luxury Gel Foam Mattress grabbed my attention for affordability and quality. I wanted a comfortable Olympic queen mattress at a price point that I could afford. This mattress did not disappoint.
Why I Chose the Gel Foam Luxury Olympic Queen Mattress
Yes, I picked it for affordability but I also went with this mattress because it's eco-friendly. The Eco-Memory Foam, partially manufactured using plant-based substitutes, impressed me with its eco-friendliness. It not only supports sustainability but also dissipates heat faster, ensuring a cooler sleep experience.
What I Loved About It
Temperature Neutrality: The promise of nearly temperature-neutral memory foam meant I could enjoy the same comfort whether the room was at 70 degrees or 59 degrees, making it versatile for various seasons.
Rapid Response: Unlike traditional memory foam that can leave you feeling stuck, this mattress's foam recovers up to 10 times faster, allowing for easy adjustments during sleep.
Immediate Comfort: I was delighted to learn that this mattress doesn't require a "break-in" period. Thanks to the Double Activation™ process, it offers immediate comfort and support from day one.
Health-Conscious: Certified by CertiPUR-US®, this memory foam contains no harmful substances like PDBE's, chlorofluorocarbons, mercury, lead, heavy metals, formaldehyde, or prohibited phthalates. Plus, it's virtually odorless.
Durability: The tight-knit cellular structure ensures the mattress always retains its shape and won't sag, providing long-term durability. I wanted a mattress that was durable and would last without breaking the bank.
What I Didn't Love About It:
The only minor downside was that it required a slightly higher budget compared to some alternatives. However, the mattress's exceptional quality and comfort more than justify the investment.
I was truly impressed with this 66″ x 80″ Olympic Queen mattress. It's an eco-friendly, temperature-neutral, and rapidly responsive mattress that offers immediate comfort, ensuring a peaceful night's sleep. Plus, the 20-year warranty provides added peace of mind.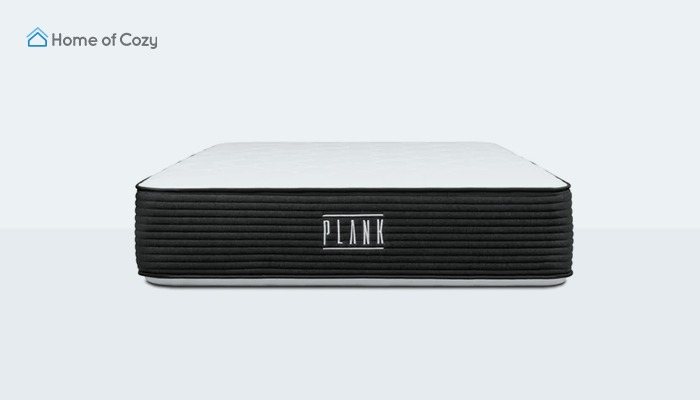 Price Range: $1499
Mattress Type: Hybrid
Firmness: Firm to Extra Firm 7 to 9
Trial Length: 120 nights
Warranty: 10 years
The Plank Firm Lux mattress combines modern innovation with a classic sleep design. This mattress has been approved by the American Chiropractic Association (ACA). I appreciate the fact that it offers a unique combination of firmness and comfort that caters to individual preferences. This mattress not only reduces spinal stress and improves lumbar support but also allows you to choose between firmer and firmest sides with a simple flip, ensuring its longevity.
Why I Chose the Plank Firm Lux Mattress
I was drawn to the Plank Firm Lux for several reasons. I appreciated the fact that it's endorsed by the ACA. The versatility of having both firmer and firmest sides was a feature I found particularly appealing. This dual-firmness design promised a customizable sleep experience, allowing me to adapt to changing preferences or needs over time. The history of this mattress is impressive because the entire design concept focuses on the historic Tatami mats. It's the perfect combination of modern and old design knowledge.
What I Loved About It:
High-Density Foams: The mattress's thick and dense foams provided the firm support I needed while effectively soothing my body's pressure points like hips and shoulders, U was able to sleep comfortably on my side, back, and stomach.
Temperature Regulation: As a hot sleeper, I appreciated the option to add the GlacioTex™ Cooling Cover for a cooler and more comfortable night's sleep. The open-cell technology and breathable materials helped keep my body comfortable throughout the night.
Targeted Coil Support: The core of individually encased coils offered exceptional support where it was needed most, all while minimizing motion transfer so I wasn't disturbed when my partner or pet got in and out of bed or rolled around.
What I Didn't Love
While the Plank Firm Lux mattress offered an excellent sleep experience, I found that the added cost of the cooling cover, while worthwhile, slightly increased the overall price.
The Plank Firm Lux mattress lived up to its promises of firmness and comfort. While the additional expense of the cooling cover may be a consideration, the overall quality and benefits of this mattress were great. I was also glad that I went with the Olympic queen bed versus a regular queen.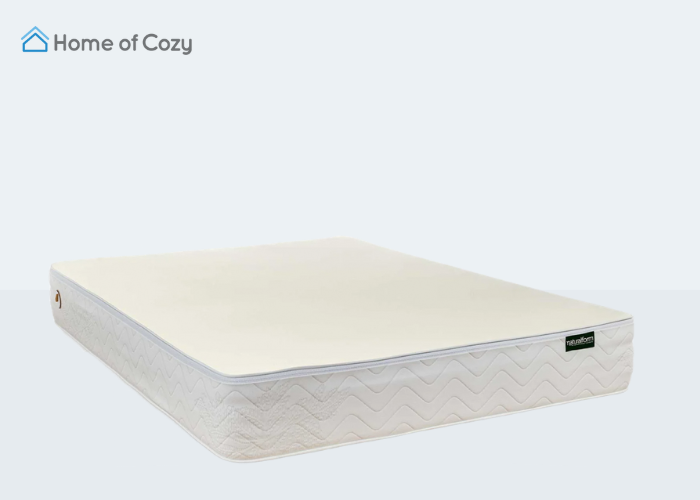 Price Range: $3198
Mattress Type: Hybrid
Firmness: Adjustable
Trial Length: 100 nights
Warranty: N/A
The Natural Form Refresh Mattress is a unique and innovative sleeping solution. What really sets it apart is its luxurious wool cover, which not only enhances the overall plushness but also leverages wool's natural temperature-regulating properties for a comfortable night's sleep. The combination of advanced pressure-free technology and the wool cover creates an exceptional sleep experience.
Why I Chose the Natural Form Refresh Mattress
My decision to opt for the Natural Form Refresh Mattress was driven by a desire for a sleep solution that prioritized comfort, support, and adaptability while still focusing on being eco-friendly. I was able to dial in my preferred sleep firmness. Also, the wool cover's natural temperature-regulating capabilities aligned perfectly with my preference for a cool sleep experience.
What I Loved About It:
Pressure-Free Technology: The Natural Form Refresh Mattress delivered on its promise of eliminating pressure points. The innovative air circulation system allowed me to sleep without worrying about discomfort in my spine or hips, resulting in truly restful nights.
Wool Cover: The removable wool-topped cover was a standout feature. Its natural temperature-regulating properties meant I could enjoy a comfortable sleep, regardless of the season. The reduced tossing and turning translated into longer durations of undisturbed REM sleep.
Personalized Firmness: The ability to adjust the firmness of the mattress using the comfort control dials was a major advantage. It provided flexibility for changing needs, whether due to life adjustments or individual preferences. The dual dials also ensured both sleep partners could customize their side of the bed for ultimate comfort.
What I Didn't Love
While the Natural Form Refresh Mattress offered an exceptional sleep experience, it's worth noting that this level of innovation comes at a price point that might be considered high for some, especially for an Olympic-size queen mattress.
While the initial cost may be a consideration, the long-term benefits in terms of sleep quality and comfort make this mattress a standout option for those looking to prioritize their well-being and sleep satisfaction.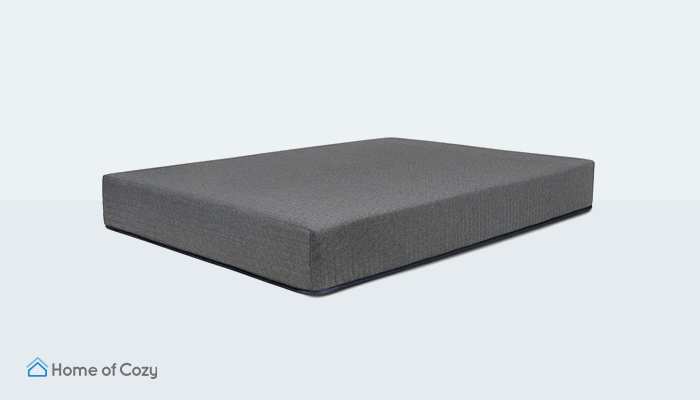 Price Range: $524
Mattress Type: Foam
Firmness: 8 on the firmness scale
Trial Length: 120 nights
Warranty: N/A
The DreamFoam Essential Olympic Mattress is a budget-friendly choice but it is also a high-quality sleep solution designed to offer a comfortable night's sleep at an affordable price. With a focus on durability, cooling technology, and responsive support, this mattress offers exceptional value.
Why I Chose the DreamFoam Essential
The decision to choose the DreamFoam Essential Olympic Mattress was driven by the desire for a comfortable and supportive mattress that wouldn't strain my budget.
What I Loved About It:
Budget-Friendly: The DreamFoam Essential Olympic Mattress delivered on its promise of affordability without compromising on quality.
Cooling Comfort: The cooling technology worked wonders. It kept me cool throughout the night, and I no longer woke up feeling sweaty.
Responsive Support: The mattress's responsive support was impressive. It conformed to my body's contours, alleviating pressure points.
Stain Protection: The Nano Stain Terminator protector was a practical addition. It offered peace of mind, knowing that my mattress was protected from spills and stains.
What I Didn't Love
While the DreamFoam Essential Olympic Mattress offered excellent value for its price, it's important to note that it might not provide the same level of luxury and premium features as higher-end mattresses.
The DreamFoam Essential Olympic Mattress is a standout choice for budget-conscious individuals seeking a comfortable and durable mattress.
Conclusion
When it comes to investing in the best Olympic queen mattress, this listicle has presented a diverse array of choices.
For those seeking an overall fantastic mattress, the Brooklyn Signature Hybrid stands out as a top choice with its blend of comfort and support.
If memory foam is your preference, the Mattress Insider Luxury Gel Foam Mattress offers the perfect solution.
For individuals who favor a firm mattress, the Plank Firm Luxe shines as an exceptional pick.
Those who prioritize an organic sleep environment can turn to the Natural Form Refresh Mattress, which combines eco-friendly materials with personalized firmness controls.
Finally, for those on a budget, the Dreamfoam Essential proves that you don't have to compromise on quality for affordability.
The best Olympic queen mattress for you will depend on your unique sleep preferences, budget, and specific needs. With our guide, you have a selection of top-quality options to pick between.