Hybrid. It's become an increasingly popular choice in both automobiles and mattresses over the past decade. That's because hybrids can give you the best of two worlds when it comes to beds. But because mattress terminology can be rather tough to decode, let's define what a hybrid is—and isn't—before we dive into why you might want your new mattress to be a hybrid.
In the simplest terms, a hybrid mattress is manufactured with a combination of materials, typically pocketed coils for stability, and a secondary material, such as memory foam or latex for comfort. Innerspring mattresses are known for durability and support, and for providing airflow to keep hotter sleepers cool.
All-foam mattresses are made with layers of various types of foam in different thicknesses and densities for a balance of comfort and support. Memory foam, also called viscoelastic foam, is a specific type of high-density polyurethane foam. It's made from petroleum derivatives, but there are greener versions of memory foam that are made from plant-based ingredients. Foam mattresses are prized because they provide that body-hugging, cradling feeling.
Hybrid mattresses can be a great option for sleepers who haven't decided upon their mattress preferences or whose sleeping preferences have changed. The combination of coil construction provides tremendous base support, while the comfort layers of foam or latex deliver excellent pressure relief and responsiveness.
But even though hybrid mattresses have driven recent consumer demand, they aren't for everyone. Now let's drill down on the benefits and the drawbacks of hybrid mattresses. Then we'll reveal our top picks for the best hybrid mattresses of 2023.
Best Hybrid Mattresses
Brand
Best For
1

Editor's Choice

Overall
Shop Now
2

Combination Sleepers
Shop Now
3

For the Money
Shop Now
4

Hot Sleepers
Shop Now
5

Side Sleepers
Shop Now
6

Organic
Shop Now
7

Plus Size
Shop Now
8

Firm
Shop Now
9

Budget
Shop Now
1
Editor's Choice
2
Best For:
Combination Sleepers
3
4
5
6
7
8
9
Advantages of Hybrid Mattresses
Regardless of which hybrid mattress you select, most share a wide range of characteristics. And because of their popularity, you can easily shop online or at a retail store for a hybrid mattress in every price range.
On the plus side, hybrid mattresses offer:
Improved Temperature Regulation
Thanks to (most commonly) a pocketed coil support system, hybrid mattresses tend to sleep cooler than all-foam beds. Increased airflow through the coil core can offset overheating, which is a huge benefit for hot sleepers since memory foam isn't good at temperature regulation—unless it features technology like a gel-infused cooling layer or copper fibers.
Enhanced Ease of Movement
Coil support makes a sleep surface bouncier and more responsive, enabling sleepers to change positions more easily unlike a memory foam mattress where you sink into the bed's surface. This quality is also a plus when it comes to you guessed it, sex.
Stable Edge Support
Because of their coil support cores, most hybrid models have sturdy edges. This can allow sleepers to use the entire surface of the mattress, say, when tying their shoes or petting their dog, without the sag and slip of all-foam mattresses. Edge support is also appreciated by seniors or those with mobility issues.
Disadvantages of Hybrid Mattresses
While you're considering a hybrid mattress, be aware of these potential downsides:
More Expensive
Though we've included a high-quality budget option in our round-up, hybrid mattresses do have a higher average price tag than all-foam or innerspring models. For budgeting purposes, add 20 to 30 percent above traditional mattress costs when shopping for a hybrid mattress.
Heavier Weight
Because of their steel coil systems, hybrid mattresses are generally a good bit heavier than innerspring mattresses, foam mattresses, or latex mattresses. That can make them more difficult to set up and move around. That may be an important consideration for single sleepers.
Potential for Noise
There's no getting around this: pocketed coil construction is more likely to produce noise than memory foam mattresses or latex mattresses which are virtually silent. That could be a factor for partnered, light sleepers or those who bunk with pets.
Heightened Motion Transfer
Expect a hybrid mattress will have more motion transfer than a memory foam or latex mattress. Still, hybrid models offer better motion isolation than a traditional innerspring mattress.
Understanding Hybrid Mattress Construction
When shopping for a hybrid mattress, you'll want to pay particular attention to the different materials used to construct it.
The Support Layer is comprised of a coil system that provides necessary support for the sleeper. There are different types of coil systems used in the manufacture of hybrid mattresses. The best coil core is generally considered to be individually pocketed coils, which are quieter than innerspring coils and provide superior motion isolation. Continuous coils—the old-school kind your parents or grands might have had—are preferred by some sleepers who like a high level of responsiveness in their mattresses.
The Comfort Layer refers to the comfortable top layers that top the coil core, and provide cushioning and contouring. Comfort layer materials include memory foam, latex, or less frequently, cotton or wool for softness and cushioning.
If you don't understand the construction or the terminology the hybrid mattress manufacturer uses, don't be shy! Ask questions via an 800 number or chat if you're shopping online or on Amazon, or in person if you're buying at a local retailer. Specific materials offer specific benefits and drawbacks and you'll want to be as informed as possible before making a final decision.
Key Factors to Consider When Choosing a Hybrid Mattress
Like with any mattress purchase, there are some things to factor into your decision-making when it comes to selecting a hybrid mattress.
Firmness Level
Hybrid mattresses will be labeled with their firmness level; the industry standard is medium-firm, usually rated at a 5.5-7.5/10 on the firmness scale. That's very helpful if you already know your sleeping preference and sleeping position when you're comparing hybrid models. Sometimes multiple firmness options are available in a single mattress. Keep reading for more on that in our top hybrid mattress picks for 2023.
Motion Isolation
If you share a bed with a partner, child, or pet, it's smart to prioritize good motion isolation to minimize disturbances for better sleep throughout the night for everyone.
Edge Support
Check for strong edge support which ensures stability and full use across the entire surface of the mattress. This can be a very good trait especially if you have mobility or balance issues.
Cooling Features
Gel-infused foams and/or breathable, moisture-wicking mattress covers are a must-have for hot sleepers or those who live in hot climates—which after the summer we've had, seems like most of us! Hybrid mattresses with cooling technology might even help you lower your AC bills.
Generous Trial Period
Hybrid mattresses vary in feel and performance by manufacturer and model. So it's important to select a hybrid bed that offers a generous, risk-free sleep trial in the comfort of your own home. A minimum test period should be 100 days. This is extra important if you're moving from a traditional innerspring mattress or an all-foam mattress, as it can take the body some time to adjust to an unfamiliar sleeping surface.
User Reviews
You can learn so much from other mattress buyers when reading online reviews—the good, the bad, and the ugly. Time reading reviews is time well spent and will reveal valuable, real-world insights.
Brand Reputation
No matter what type of mattress you're buying, we always recommend you choose one from a well-respected, well-known brand. As hybrid mattresses are usually more expensive than other mattresses, we can't stress this enough so you're assured the company meets high-quality manufacturing and customer satisfaction standards. We only include mattress manufacturers who have great ratings and reputations.
Meaningful Certifications
Third-party, independent certifications are an added measure of confidence when shopping for a hybrid mattress that offers certain features. For example, if you're concerned about mattress material safety, you'll want to opt for a hybrid mattress that boasts a CertiPUR-US certification. We've included a quick and helpful glossary of the most common certifications at the end of this review.
Generous Warranty
Before you plunk down your money on a hybrid mattress, please review the manufacturer's warranty carefully and ask any questions if something is unclear. A warranty is a consumer's protection and demonstrates a company's commitment to quality.
Budget Considerations
As we've already established, hybrid mattresses come at a premium price due to the higher cost of combining materials, as compared with innerspring or all-foam mattresses. As a general guideline, hybrid models typically run between $1,200 and $2,000 for a queen size. Determine your budget and explore hybrid mattress options within your range.
Our Top Picks for Best Hybrid Mattresses in 2023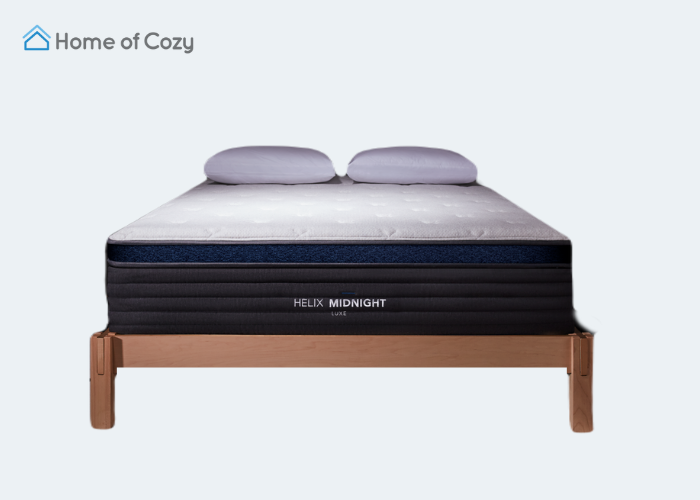 Best For: Almost everyone – couples, lightweight and average weight side, combination, and back sleepers, mid-tier shoppers
Price: $936.80-1,748.80
Mattress Type: Hybrid mattress, bed-in-a-box
Firmness: Medium-firm mattress, 5-6/10 on firmness scale
Trial Length: 100-Night, No-Risk Sleep Trial
Warranty: 10-15 Year Warranty
What I Loved
The Helix Midnight is the company's top-seller and an industry favorite. The Helix Midnight is a medium-firm mattress made of plush memory foam over pocketed coils. This construction provides excellent pressure relief, so it's a great choice for sleepers who experience aches and pains when sleeping or upon waking. Additionally, the Helix Midnight isolates motion very well, thanks to the top layer of memory foam that absorbs and dissipates most movement. The Helix Midnight also offers solid edge support that performs very well when lying down, with no noticeable sinking or sloping around the edges. Its breathable construction keeps the bed cool for a comfortable sleep. It is great for couples, side, and back sleepers.
What I Didn't Love
If edge support is important to you, the Helix Midnight may not be your best option since you'll experience some sinking and sloping, say when you slip on socks or shoes sitting on the bed's edge. If you're a stomach sleeper, the Helix Dawn would be a friendlier choice. Heavier sleepers should upgrade to a Helix Luxe model for zoned-back support. The Helix Luxe models are a terrific option for environmentally conscious folks, as these models are CertiPUR-US certified to have no harmful chemicals.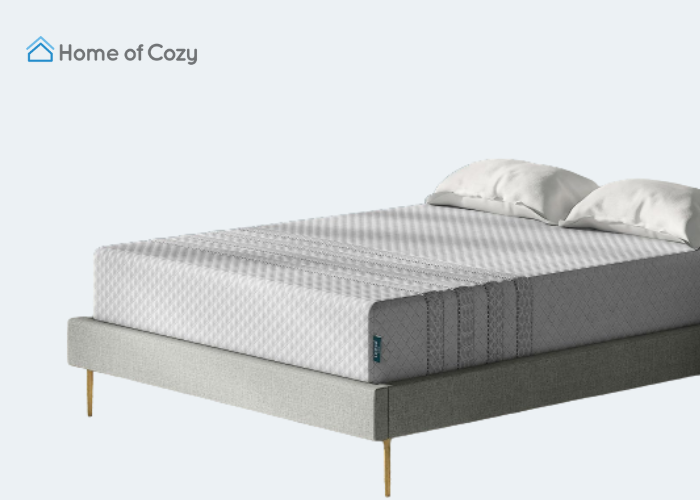 Best For: Combination sleepers, hot sleepers, and side sleepers of all weights, shoppers seeking a greener mattress, shoppers who want to support charitable causes
Price: $1,349- 2,299
Mattress Type: Hybrid mattress, bed-in-a-box
Firmness: Medium-firm mattress, 5-7/10 on firmness scale
Trial Length: 100-Night, Risk-Free Sleep Trial
Warranty: 10-Year Warranty
What I Loved
The high-performance Leesa Sapira Hybrid is a high-performance hybrid that provides sleepers with a balance of bounce and pressure relief in a medium-firm feel that suits most sleepers. Premium memory foam offers cooling and contouring, while 1,000 pocketed springs actively respond to your individual movement and sleep style. The breathable cover of ultra-fine viscose and plant-based rayon fibers help hot sleepers stay cool. The Leesa Sapira Hybrid carries the CertiPUR-US® safety certification through independent accredited testing labs that ensure materials are low VOC and made without the "bad" stuff: ozone depleters, phthalates, BPDE, formaldehyde, or heavy metals. If you want to support a company with a dedication to social causes as part of its corporate mission, the Leesa Sapira Hybrid might tip the balance. If you also suffer from back pain, the Leesa Sapira Hybrid is an excellent choice to do double duty.
What I Didn't Love
If you prefer a plusher, cushier mattress, the Leesa Sapira Hybrid isn't a good match. If you are a partnered sleeper, you may be prone to feeling your mate's movements during sleep.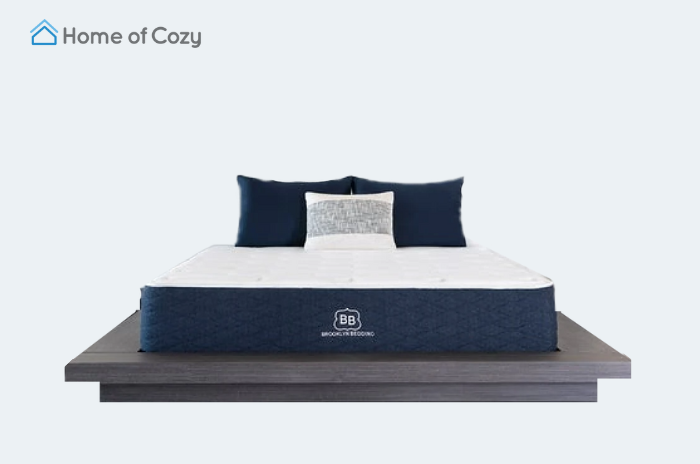 Best For: Budget shoppers, side sleepers, lighter weight couples, sleepers with troublesome pressure points
Price: $665-1,599
Mattress Type: Hybrid mattress, bed-in-a-box
Firmness: Customizable firmness from soft to firm levels, from 2.5 to 7.5/10 on firmness scale
Trial Length: 120 Night, No-Risk Sleep Trial
Warranty: 10-Year Warranty
What I Loved
This Arizona-made mattress from Brooklyn Bedding provides superior support at a factory-direct price. The top-of-the-line memory foams used to construct the Brooklyn Signature Hybrid offer outstanding pressure relief and contouring comfort, along with buoyancy, breathability, and best-in-class comfort. The individually wrapped coils are zoned for independent movement, support, and superior motion isolation. You can customize the firmness of the Brooklyn Signature Hybrid mattress with three options: soft, medium, or firm, giving a wide range of firmness preferences to every sleeper. The coil-reinforced perimeter means excellent edge support, and an optional GlacioTex™ Cooling Cover delivers high-tech cooling comfort to hot or heavier sleepers. Shoppers might compare the Saatva Memory Foam Hybrid mattress in this category.
What I Didn't Love
Because the Brooklyn Signature Hybrid mattress has some motion transfer, heavier-weight couples may feel their partner's movements in the night. It may be a better choice for solo sleepers.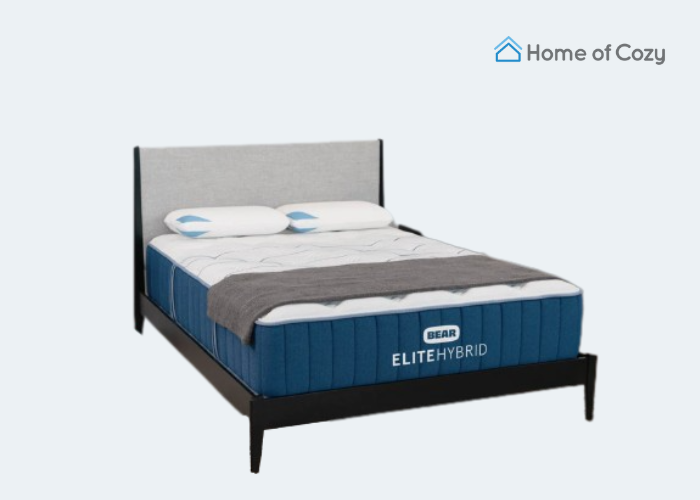 Best For: Partnered sleepers, hot sleepers, couples, combination sleepers, sleepers who may have pain points that require pressure relief
Price Range: $1,721-3,565
Mattress Type: Hybrid mattress, bed-in-a-box
Firmness Scale: Medium-firm mattress, three firmness levels, ranging from 5-7/10 on firmness scale
Sleep Trial: 120-Night, Risk-Free Sleep Trial
Warranty: Lifetime Warranty
What I Loved
The Elite Hybrid is Bear's newest and most sophisticated mattress. Individually wrapped coils provide superior motion distribution compared to traditional innerspring designs, while memory foam and zoned support create a perfect mix of firmness and contouring. The Bear Elite Hybrid features five ergonomic zones offering varying pressure relief levels to support the spine and joints. This system employs higher-gauged coils in the mattress's middle section for lumbar support, while the end zones are more gently cushioned. The Elite Hybrid also performs well in several areas where other mattresses struggle. Its edge support and motion distribution are incredible, letting one partner toss and turn without disturbing the other. Temperature regulation is another strength, thanks to copper-infused cooling gel that draws away and disperses body heat.
What I Didn't Love
This is a premium mattress, so of course it carries a higher price tag. Also, our reviewers felt that each of the firmness models tended to run a bit softer than ratings suggest.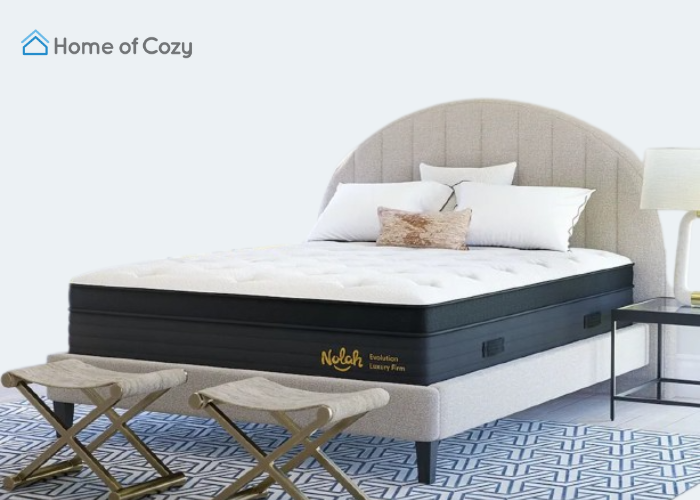 Best For: Side sleepers, sleepers with chronic hip, back, or shoulder pain, combination sleepers, hot sleepers
Price: $1,499-3,148
Mattress Type: Hybrid mattress, bed-in-a-box
Firmness: Available in plush, luxury firm and firm options, 4-8/10 on firmness scale
Trial Length: 120-Night, Risk-Free Sleep Trial
Warranty: Lifetime Warranty
What I Loved
If you need enhanced spinal alignment—say you suffer from sleep apnea, sciatica, scoliosis, or chronic lower back pain—the Nolah Evolution 15" may be just what the sleep doctor ordered. This high-tech, hybrid mattress—the company's most advanced—has been singled out by the Sleep Foundation for its excellent features. Its targeted back support and responsive pressure relief come courtesy of the HDMax™ Tri-Zone™ coils, while the breathable cover, heat-dissipating Euro topper and graphite-infused AirFoamICE™ (the company's next-level memory foam) combine for luxurious cushioning and best-in-class cooling. The Nolah Evolution 15" compares very favorably to a Tempur-Pedic.
What I Didn't Love
The Nolah Evolution 15" may be a bit too cushy for those who prefer a firmer mattress. The Winkbed is a mattress you may want to consider if chronic back pain is an issue for you.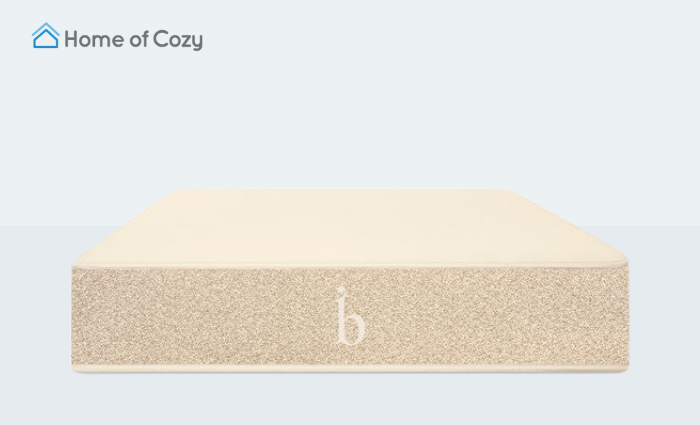 Best For: Shoppers seeking a green, sustainable hybrid mattress, hot sleepers, back, stomach and combination sleepers
Price: $1,498.80-2,498.80
Mattress Type: Hybrid mattress, bed-in-a-box
Firmness: Medium-firm mattress, 4-7/10 on firmness scale; softer with a memory foam topper
Trial Length: 100-Night, No-Risk Sleep Trial
Warranty: 25-Year Warranty
What I Loved
The eco-friendly Birch Natural hybrid mattress is made with high-quality, natural, non-toxic, and luxurious materials including fair-trade, organic cotton, organic cashmere, New Zealand wool, and natural, breathable Talalay latex. These materials provide optimum airflow and breathability. Because Birch Natural is free from any harmful chemicals, they are safe for children and those with skin sensitivities and have garnered a GREENGUARD Gold certification. The Birch Natural is an obvious choice for sleepers who seek a greener mattress and it's comfortable for all sleeping positions. This hybrid mattress includes up to 1,000 individually wrapped coils that cradle your body while also limiting motion transfer. The sides are reinforced lengthwise to provide superior edge support. The Birch Natural is also very well-priced for the quality. And bonus: it's handmade in the U.S.
What I Didn't Love
If you're seeking a soft bed, the Birch Natural isn't your best bet. Latex is naturally bouncy (it doesn't offer the best motion isolation), so pass on this mattress. It's also not the best choice for side-only sleepers.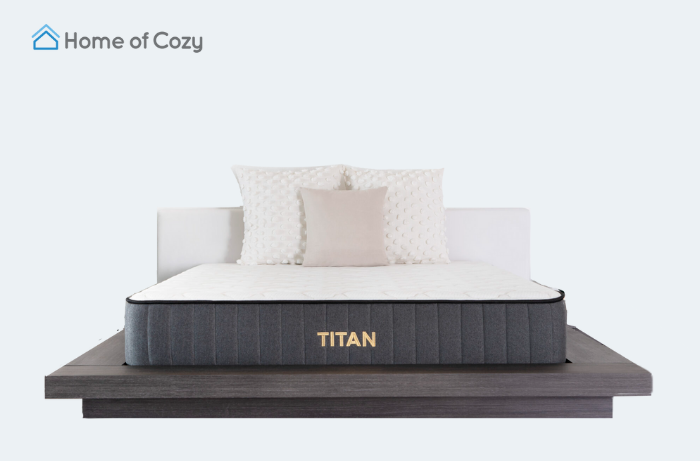 Best For: Heavier weight sleepers of 230 pounds or more, hot sleepers, sleepers who prefer a very firm mattress, stomach sleepers, couples seeking superior motion isolation for undisturbed sleep
Price: $699-1,499
Mattress Type: Hybrid mattress, bed-in-a-box
Firmness: Firm mattress, 8/10 on firmness scale
Trial Length: 120-Night, No-Risk Sleep Trial
Warranty: 10-Year Warranty
What I Loved
The Titan Plus is specifically designed with substantial support for heavier sleepers. A core of up to 961 individually-encased TitanCore steel coils come in at 8" to provide the ultimate edge support, motion isolation, and long-lasting comfort, along with extra lift and durability. A 1" quilted cooling gel foam layer offers immediate responsiveness to your every move and infuses the Titan Plus with optimal thermal regulation. The proprietary TitanFlex™ foam delivers both responsive contouring and pressure point relief. The Titan Plus Luxe offers additional contouring and pressure point relief to accommodate both sleep partners. An optional GlacioTex™ Cooling Cover offers greater cooling on contact for sleepers in hot climes.
What I Didn't Love
If you're a lighter sleeper (less than 130 pounds), the Titan Plus isn't your best match. The Titan Plus may be uncomfortable for some side sleepers.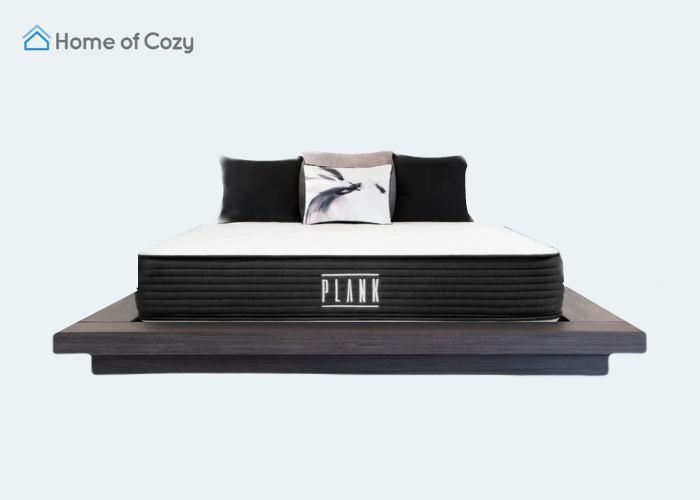 Best For: Average and heavier weight back sleepers, sleepers with chronic back pain, sleepers who like an extra firm mattress with virtually no sinkage, sleepers who don't mind motion transfer, shoppers seeking an extra durable mattress
Price: $749-1,532
Mattress Type: Memory foam mattress, bed-in-a-box
Firmness: Flippable with firm to ultra-firm sides, from 8-10/10 on firmness scale
Trial Length: 120 Night, Risk-Free Sleep Trial
Warranty: 10-Year Warranty
What I Loved
The Plank Firm is the go-to for sleepers who complain that typical firm mattresses are never firm enough. Inspired by the minimalist approach to sleep in many parts of Asia, the high-density Plank Firm's dual comfort design offers two firmness variations in a flippable mattress. The top side of the mattress is ultra-firm and the bottom side of this hybrid mattress feels like a traditional firm, allowing for a highly customizable sleep. The flatter sleep surface of the Plank Firm is engineered to create a neutral spine position that's better for your back and posture. An optional GlacioTex™ Cooling Cover can be sewn onto the surface of both the firm and extra firm sides to deliver cooling on contact. The Plank Firm is an excellent match for back sleepers and heavy sleepers.
What I Didn't Love
If you like the plush feel of a pillow top mattress or the more adaptive contouring of a memory foam mattress, the Plank Firm will be too firm for you.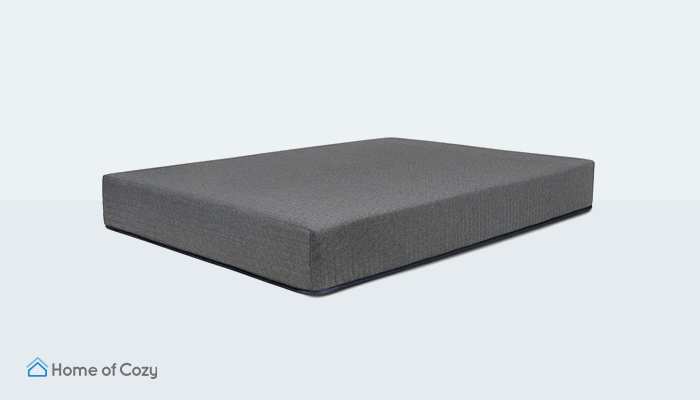 Best For: Shoppers on a tight budget, kids and teens, RV owners, lightweight and average back sleepers, lightweight and average side sleepers
Price: $274-699
Mattress Type: All-foam mattress, bed-in-a-box
Firmness: Available in soft-medium 3/10 to firm up to 9/10 on firmness scale
Trial Length: 120-Night, No Risk Sleep Trial
Warranty: 10-Year Warranty
What I Loved
The budget-friendly Dreamfoam Essential is unique in that it is available in five height options—from 6" to 14" so one thickness is sure to suit you. For such an affordable memory-foam mattress it also offers customizable comfort choices: from soft-medium all the way up to firm preferences. The Dreamfoam Essential is very well-priced for value shoppers—a great choice for kids who need a new mattress or young adults headed off to college. And this king bed doesn't sacrifice performance for price. The high-density, memory-foam design of the Dreamfoam Essential features gel swirl technology that keeps sleepers cool, and offers the contouring, response, and pressure point relief usually found only in a more expensive hybrid mattress. The innovative and environmentally-friendly, sewn-on stain protector is washable—a nice touch against spills and accidents.
What I Didn't Love
The hottest of sleepers might opt for another model that features more cooling technology. Combination sleepers who need more responsiveness might need a hybrid mattress that includes coils and a comfort layer of foam versus the Dreamfoam Essential.
White Glove Service Might Make Sense With a Hybrid Mattress
Because hybrid mattresses can weigh more than all-foam or innerspring mattresses, you may want to opt to use white glove delivery if it's available.
White glove service is a term used to describe an additional service—often an upcharge—to the cost of your mattress. It's super convenient and very popular with buyers across the board, especially seniors, folks with mobility or pain issues, singles, and time-pressed folks. White glove service includes in-home delivery, unpackaging, and set-up of your bed, removing your old mattress, and disposing of all the packing materials.
You may be able to negotiate white glove service with the purchase of your new mattress, but if not, many customers find it to be well worth the additional cost.
Decoding Mattress Certifications
There are a variety of abbreviations conferred by third-party, independent testing bodies separate from the mattress manufacturer that you might see promoted when you're looking at hybrid mattresses. They can serve as an guide to specific qualities you may find important when you're in the market for a new mattress.
These are the most common:
CertiPUR-US
This certification indicates that any foams in a mattress have been made without certain harmful chemicals and have been tested for low volatile organic compound (VOC) emission levels.
OEKO-TEX
The Standard 100 by Oeko-Tex is an assurance that none of the mattress fabric components contain any unsafe levels of chemicals known to be harmful.
GOTS
GOTS is short for the Global Organic Textile Standard. It shows that a mattress manufacturer has followed strict production standards, and ensures the entire product, not just certain components. Some mattress brands may misuse the GOTS certification, when for example, only the organic cotton cover is GOTS certified. To be sure you're not being misled, you can log onto the GOTS public database to double-check accuracy.
GOLS
The Global Organic Latex Standard is similar to GOTS, but specifically covers latex mattresses and pillows.
GREENGUARD
This is an indoor air quality certification that shows that a mattress meets chemical emission standards. The GREENGUARD Gold certification is a more stringent certification that requires products to have even lower VOC emission levels.
A Hybrid Mattress Can Deliver The Best Sleeping Experience
Many sleepers have found that Hybrid mattresses offer the balanced feel of foam and the support of coils to be just the ticket for ideal sleep.
And even though they didn't make our list, you may want to look into hybrid mattresses from Allswell, Casper, Nectar, DreamCloud, Emma CliMax, Puffy Lux Hybrid, Saatva, and Winkbed.
If after reading our review, you aren't convinced that a hybrid mattress is for you, check out our comprehensive roundup of the 10 Best Mattresses for 2023 to compare other mattress types.