If you're one of the many Americans looking to support local this year, or you're simply looking for high-quality furniture for your living room, dining room, or other parts of your home, choosing American-made furniture is a great way to go. Made in the USA furniture features high-quality materials and, perhaps most importantly, durability. These pieces are carefully and exquisitely crafted by American furniture makers with an eye for design.
To help steer shoppers who are seeking beautiful new furnishings from an American furniture company, we've created this list of the 10 best American-Made furniture brands of 2021. While the list itself is broad, we've chosen brands based on category of furniture, high-quality materials, and reasonable pricing.
Our Best American Furniture Brand Picks
The Best Overall Sofas of 2021
Our team evaluated price, quality, comfort and additional features to bring you the best new sofas available now.
1. Allform
Allform is a family-owned furniture maker based in North Carolina. A sister company of Helix Sleep, Allform is exclusively focused on designing practical and comfortable modular sofas that can be customized to suit its customers' needs. Its sofa designs are modern and stylish.
The company uses sustainably sourced materials to build laminated hardwood frames, along with high-quality upholstery that stands up to heavy use.
Best for: sofas with large seats, sectionals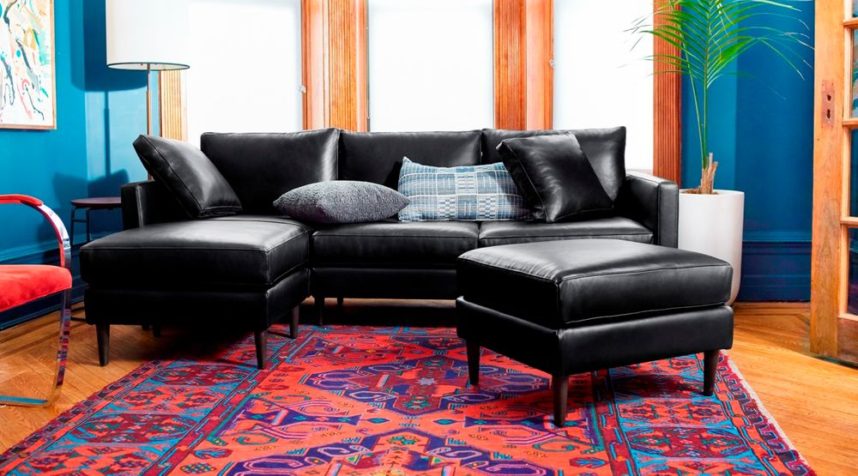 2. Vaughn-Bassett
Founded in 1919 by two brothers, Vaughn-Bassett is one of the oldest and largest American-based bedroom furniture manufacturers. With factories in Virginia and North Carolina, this company builds solid wood and wood veneer bedroom sets featuring local and sustainably sourced woods, including cherry, pine, and ash. Many furniture pieces exude rustic farmhouse design; however, the company's profile is versatile, and its furniture makers are well-versed in many styles.
Best for: wood furniture for the bedroom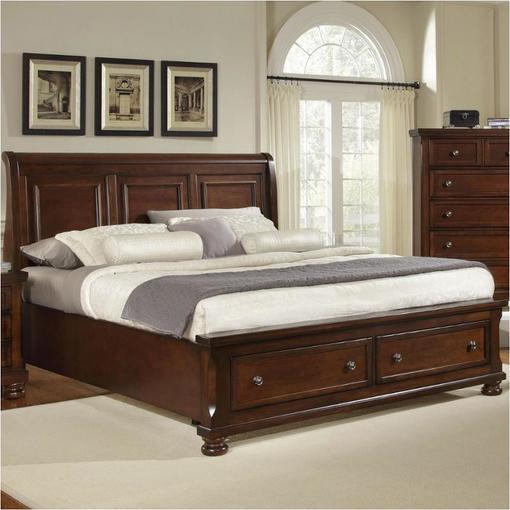 3. Maiden Home
Maiden Home furniture can't be found in showrooms. Instead, this company sells its pieces online, allowing it to maintain affordable prices for its customers. The company sells a wide range of pieces for nearly every room in the house. Its pieces are handmade by experienced, skilled craftspeople who are dedicated to quality and durability. While Maiden Home furniture is affordable, its style is luxurious, modern, and trendy.
Best for: affordable handcrafted furniture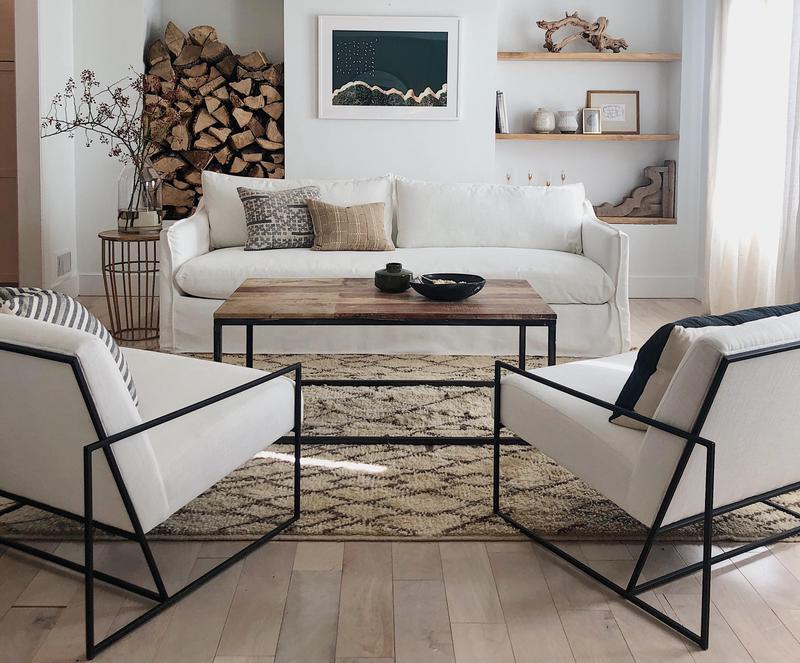 4. The Joinery
The Joinery is a Portland-based furniture company that's dedicated to using eco-friendly manufacturing processes. It makes coffee tables, chairs, sofas, and other living room furniture. Each piece is fully customizable with customers able to choose details such as knob design, upholstery colors, and wood. While all pieces designed by The Joinery are unique, most feature to mid-century modern or rustic design elements.
Best for: customizable living room furniture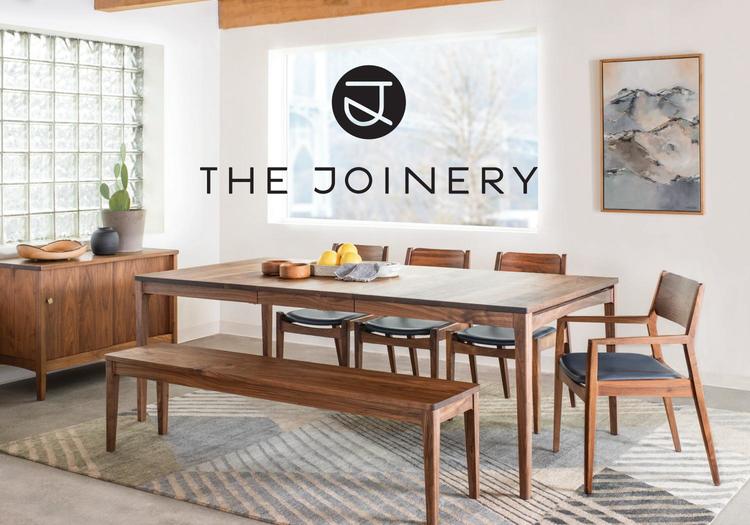 5. Helix Sleep
Helix Sleep is an award-winning online mattress manufacturer in New York. The company ships across North America, selling hybrid mattresses that offer superior back support and luxurious comfort. Helix Sleep's awards include Best Overall Mattress 2020 from Wired Recommends and Best for Side Sleepers 2020 from the Men's Health 2020 Sleep Awards.
Best for: hybrid mattresses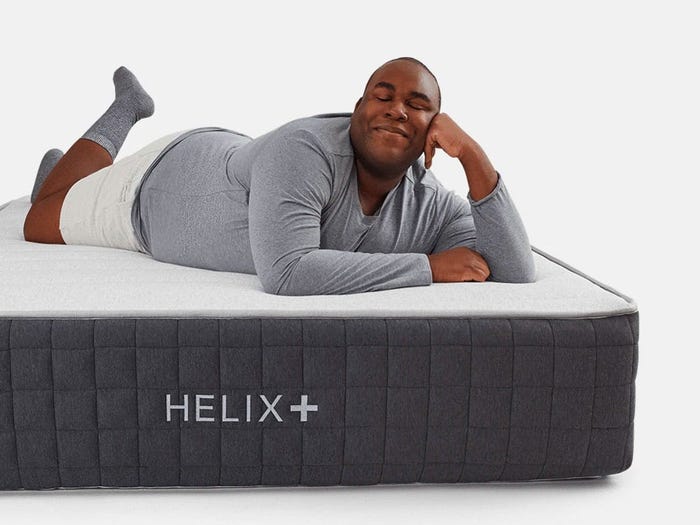 6. Floyd
Founded in 2013, Floyd creates durable pieces of furniture that are simple to assemble and disassemble. The company is dedicated to creating modern, modular designs, and each piece is backed by the company's 10-year warranty, showcasing its commitment to quality craftsmanship. Pieces featured in the Floyd collection include beds, shelving, tables, and sofas.
Best for: simple assembly and disassembly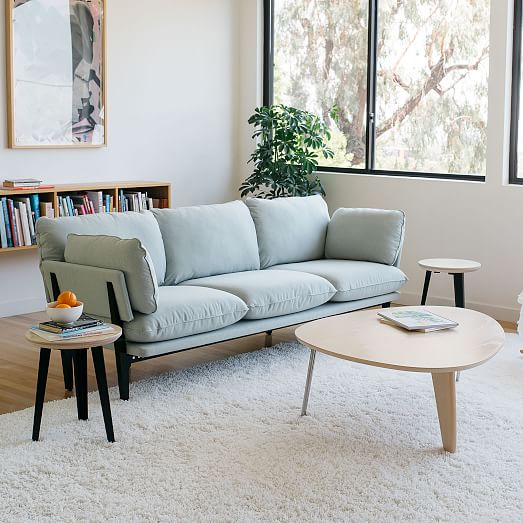 7. Benchmade Modern
Handcrafted in Dallas and Los Angeles, Benchmade Modern's furniture features modernist designs with fully customizable features. Customers can completely personalize everything about the pieces they purchase, including the color and fabric, leg design, seat depth, and overall size. Furniture is handcrafted in as little as four weeks. Benchmade Modern was voted the Best Online Sofa of 2020 by Wirecutter and the New York Times.
Best for: customizable modern sofas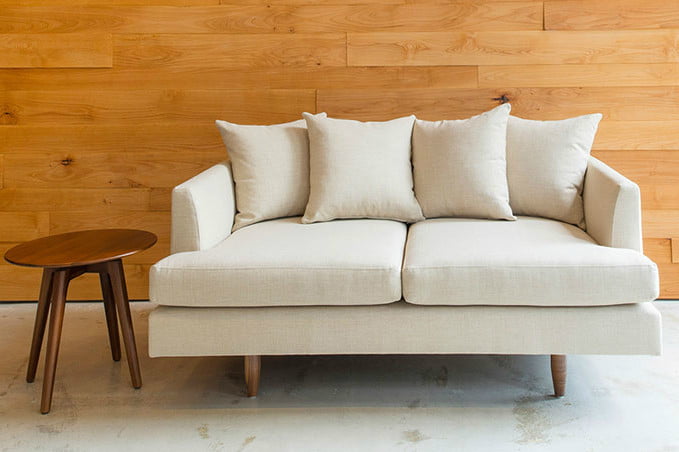 8. Eastvold Furniture
Located in Minnesota, Eastvold Furniture specializes in mid-century modern wood furniture. This small company is known for its beautiful credenzas and consoles that feature unique storage solutions. Its furniture makes an ideal addition to any contemporary or mid-century modern home design. Pieces are handcrafted in Minnesota and can be shipped anywhere in the U.S.
Best for: mid-century modern wood furniture, functional furniture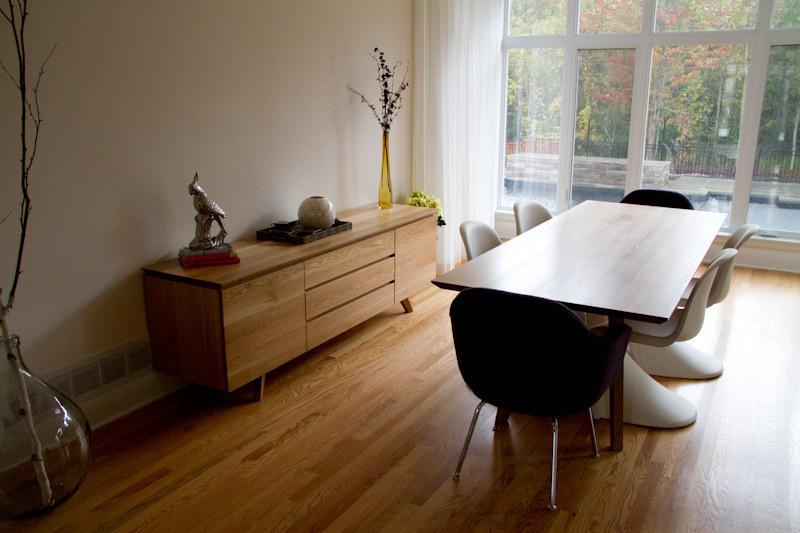 9. Stickley
With a history spanning more than a century, Stickly specializes in solid wood furniture and luxury upholstery, such as fine fabrics and leather. The brand has a vast collection that includes pieces for bedrooms, living rooms, kitchens, and home offices. While the price range for Stickley furniture is considerable compared to many other manufacturers on this list, its quality and style are incomparable.
Best for: furniture that stands the test of time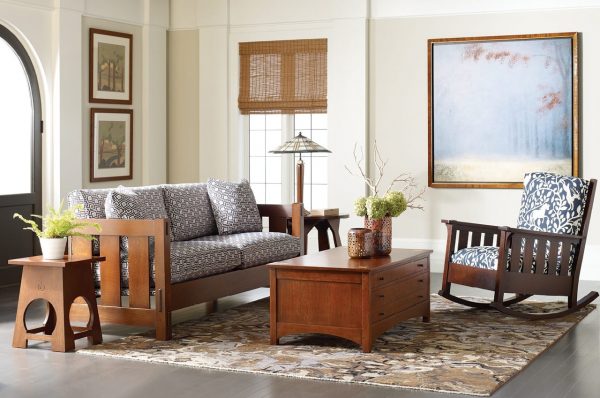 10. Emblem
Emblem designs its furniture to withstand high levels of use. Using scratch-resistant and pill-resistant upholstery, along with steel and hardwood frames, the company's designs are made with busy families and high-traffic office environments in mind. Pieces are designed and manufactured in California and feature sleek, modern styles.
Best for: furniture for high-traffic areas
Other USA Furniture Manufacturers You Should Consider
Bend Goods: Specializing in bright colors and mid-century modern design, Bend Goods creates pieces that appeal to homeowners who enjoy minimalist and contemporary design.
Burrow: This New York-based brand sells direct to consumer and features designs made with sustainably sourced materials and high-quality craftsmanship.
Campaign: Campaign designs and manufactures eco-friendly furniture made from 100% recycled materials.
Fyrn: Founded more than a century ago, this company designs modern heirlooms that are built to withstand the test of time.
The Inside: With factories in North Carolina, Illinois, and Pennsylvania, The Inside features customizable sofas, bedroom furniture, and outdoor furniture to suit a variety of lifestyles.
Inside Weather: Inside Weather's line of furniture is sold exclusively online and made-to-order — customers have the ability to customize every detail, including size, fabric type, and accents.
Medley Home: Medley is an online furniture seller that designs and builds premium pieces using eco-friendly materials.
Sabai: With a focus on sustainability, Sabai uses natural fibers and recycled materials to create sectionals, sofas, and ottomans that are eco-friendly and beautiful in design.
Simplicity Sofas: With manufacturing facilities in North Carolina, Simplicity Sofas features modular sofas that nod to classic and contemporary design.
Vermont Woods Studio: Vermont Woods Studio handcrafts solid wood pieces for bedrooms, living rooms, dining rooms, and home offices — all pieces are customizable and include a lifetime guarantee.