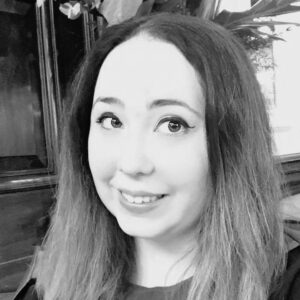 Kathryn Farmer
Kathryn Farmer (known affectionately to her family and friends as Kits) is a creative copywriter, with an impressive track record of producing intelligent and engaging content for various companies across a wide range of sectors.
Education
Kathryn "Kits" Farmer graduated from the University of Bristol in 2017 with a BA (Hons) in English Literature. From 2018 – 2019, she studied for her MA in Medieval and Renaissance Literature (choosing to specialise in Elizabeth and Jacobean drama) at Cardiff University. This was awarded in January 2020.
Experience
Kits has been writing for 15 years. What started as a hobby quickly became her passion, and when she left university, she decided to pursue it as a career. Kits has worked in Content, Marketing & Communications for organizations in a diverse array of sectors, including Recruitment, Data & Events, and Publishing.
In 2021, she founded her own freelance writing business, generating online copy and blog posts for companies all over the world. Her favourite place to write from is the sofa, so you can trust her to know what she's talking about!
5 years' professional writing, proofreading, and editing experience.
Author of blogs and webpages about interior design (including antique furniture and for cruise ships), property maintenance and sales, and other lifestyle topics (e.g., Best Gifts to Buy for Plant Lovers).